Global Cases
Aiming to initiate second-life business for electric car batteries
Japan
Collaboration with Nissan
Amid growing concerns over threats to the global environment such as global warming and exhaustion of energy resources, people are increasingly looking to eco-cars to help solve our problems. In particular, electric vehicles (EV) offer a radical solution: realizing a zero-emission society by replacing gasoline-powered cars with EV. Accordingly, the EV market has begun to expand, as exemplified by the commercial launch of Nissan LEAF, bringing the first 100% electric-powered vehicle to the mass market.
In order to create and expand the EV market, a number of challenges need to be overcome. One of the major challenges is the cost of the lithium-ion batteries. We thought that an establishment of a new market which effectively utilizes the EV-mounted lithium-ion batteries with high residual values would accelerate the dissemination of EV. This is because second-life business for EV batteries would make it possible to reduce customer's expenses. Recognizing the tremendous business opportunity presented here, Sumitomo Corporation has launched the 4R* business project in collaboration with Nissan Motor.
* 4R stands for "Reuse," "Refabricate," "Resell" and "Recycle."
Lithium-ion batteries mounted on the Nissan LEAF retain approximately 80% of their initial capacity even after five years of use under normal conditions, sufficient enough for second-life uses. Under the new joint project Sumitomo Corporation endeavors to initiate second-life business for EV batteries with long life cycle and high energy density, by developing a brand-new system that would enable their use for a variety of purposes.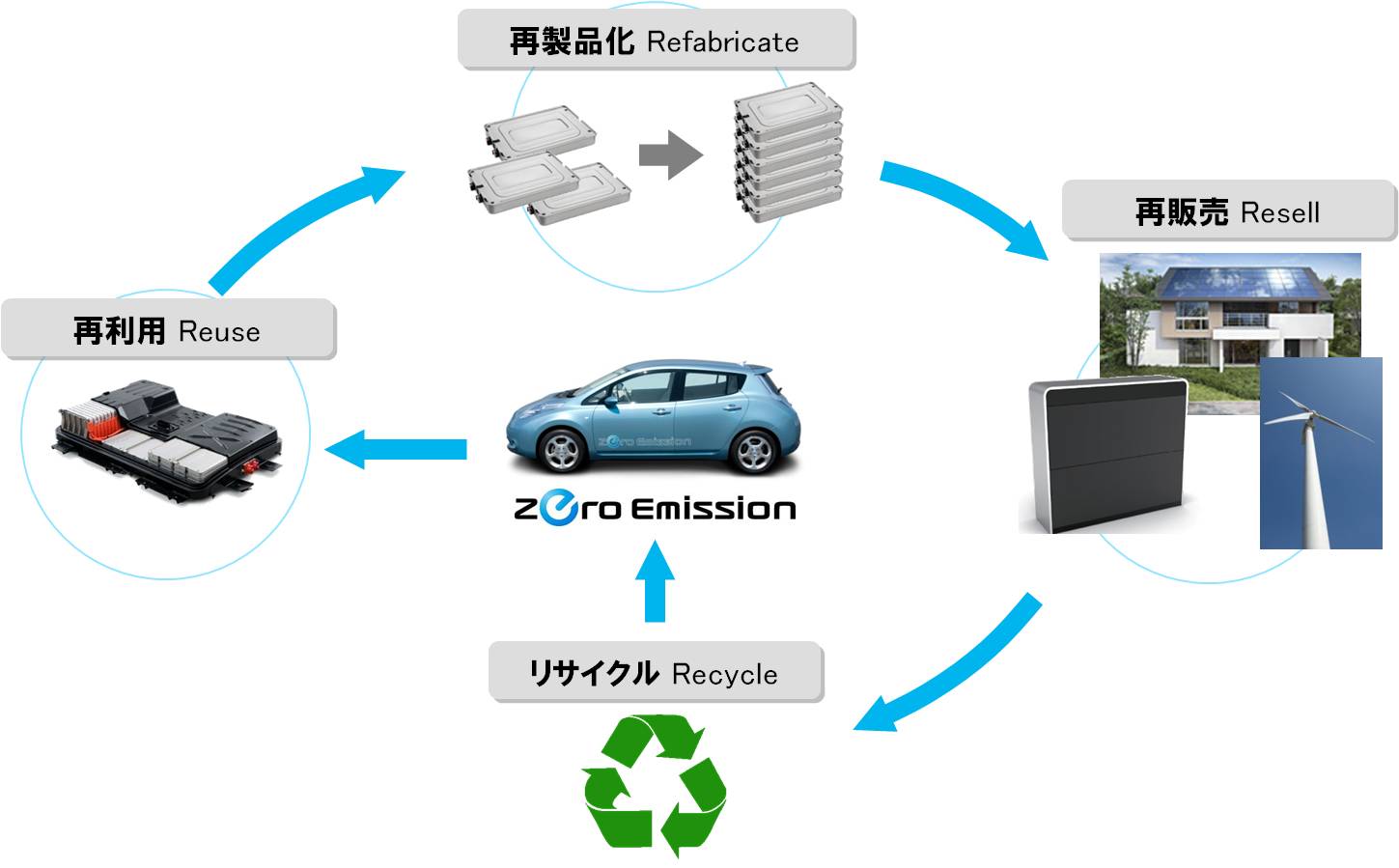 An EV future
The shift to a society based on clean energy generated by the shift from gasoline-fueled vehicles to EV will inevitably entail numerous changes to our everyday life as well as to business and industry. For example, shopping malls and roadside family restaurants might consider installing a charging station in the expectation that EV drivers will spend money on their goods and services while waiting for their batteries to charge. Given the recent move by a major electronics retailer to start selling EV, further expansion of EV sales channels is foreseen. With these and other likely developments, EV may very well drive the future growth of the automotive industry, which has conventionally been supported by a wide range of related industries, drawing in additional support from other sectors. This envisioned evolution is expected to materialize in Japan, a global leader in EV development, ahead of other parts of the world. We anticipate that the shift to EV would significantly elevate Japan's strength.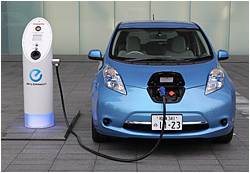 Every home equipped with a power storage unit
It is expected that the market for second-life use of lithium-ion batteries will grow as EV become more common, however, the commercial EV sales has just begun. At this stage, Sumitomo's aim is to create a market for second-life use of EV batteries.
One of the areas in which EV-mounted batteries may be called upon is the household sector; families can be encouraged to store electricity for wiser usage. By storing electricity bought at relatively low nighttime rates, consumers can reduce their power bills. Nighttime power storage can also help level out demand fluctuations, thereby, in the future, contributing to the smart grid for optimizing demand and supply patterns. In addition, residential batteries could also serve as a useful emergency backup power supply in the event of a blackout during large-scale disasters. By expanding the markets for EV and second-life use of lithium-ion batteries, households will have access to affordable batteries, allowing individual homes to be equipped with their own power storage unit, which will function as a new infrastructure.
To make this vision a reality, a multitude of stakeholders, ranging from home builders and housing suppliers to general consumers, in addition to battery manufacturers and automakers needs to be equally involved in a win-win relationship. We aspire to build a system that will meet the different interests of all these parties. To this end, Sumitomo Corporation and Nissan Motor have jointly established the 4R Energy Corporation, which will perform a central role in accomplishing this arduous objective in cooperation with companies from multiple industries.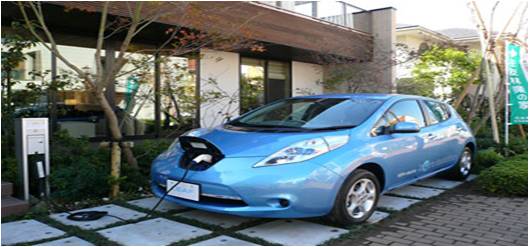 Based on Sumitomo's business philosophy
Currently, the possibility of a market for second-life use of lithium-ion batteries is unknown. We may not see the market grow in the way we hope anytime soon. Sumitomo Corporation decided to get involved in this venture despite the inherent uncertainties, backed by the supporting framework of Sumitomo's business philosophy, which has been passed down and adhered to by the Group over the 400-plus years of its existence. The essence of the philosophy can be summed up as:
"We should place prime importance on integrity and sound business activities, and should never be moved from joy to sorrow by daily market fluctuations. But, when faced with a paradigm shift, we must take the lead in striving for structural innovation. In this way we can and should create meaningful values not only for ourselves but for society as well."
In line with this principle, the 4R project team is striving to fulfill their mission of creating meaningful values in the form of affordable household power storage units. They stand at the forefront of today's major paradigm shift—a full-scale launch of the EV market. In a bid to attain its goal, the team has embarked on composing a system that will satisfy its diverse group of mainly Japanese stakeholders.
In a decade or two, homes, factories, buildings, or even communities with their own power storage equipment may have become ubiquitous in Japan and may also be deployed overseas. Sumitomo Corporation, believing in the path it has chosen to create a new social value, will remain committed to its own growth and that of society.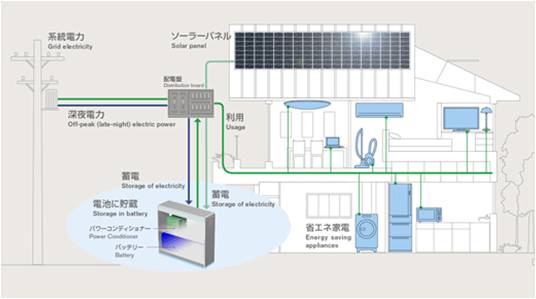 Keyword
Transportation & Construction Systems Business
Japan
Environment
Electric Power Energy