Sponsored Lectures Bearing the Company Name Offered in China and Vietnam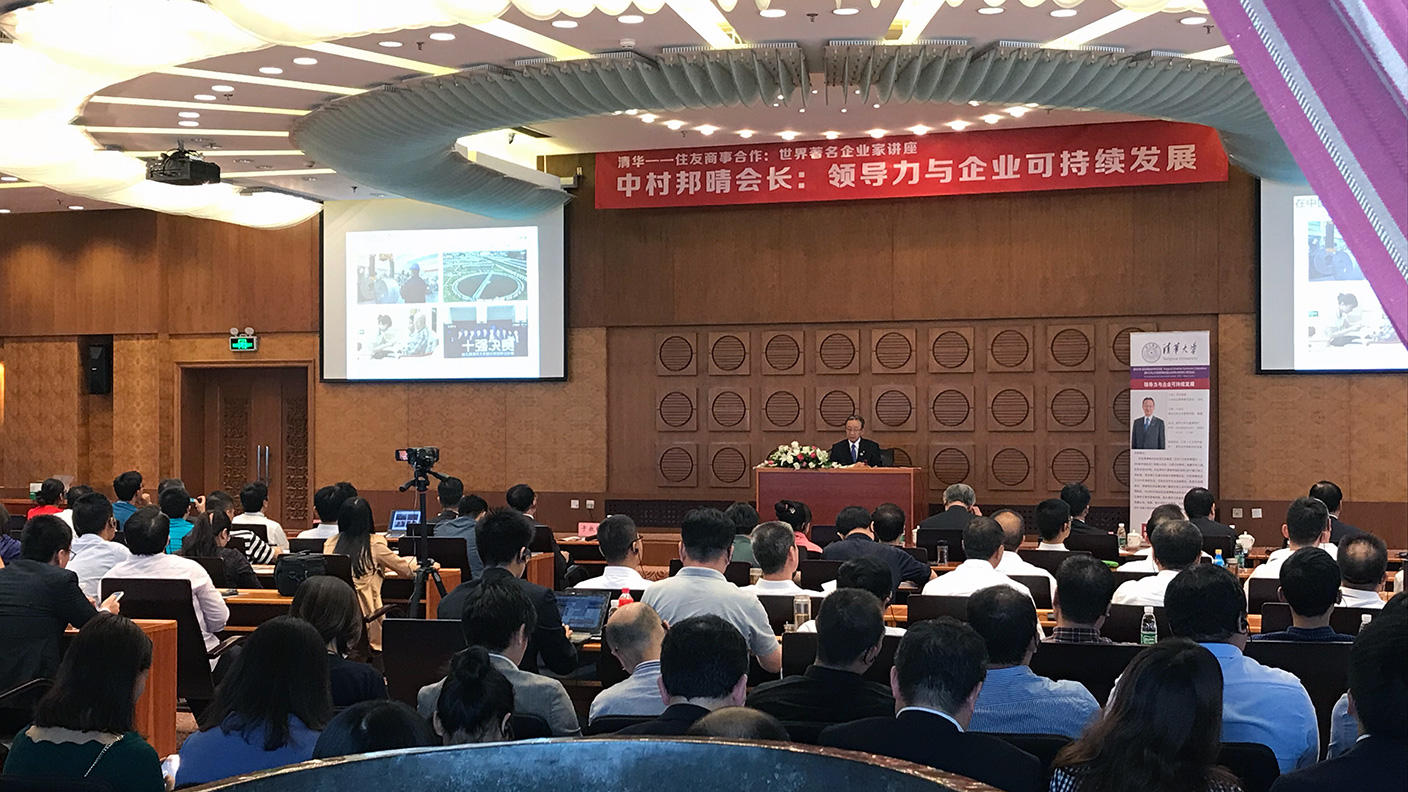 Inviting prominent Japanese top executives to lecture at leading universities in China and Vietnam with the aim of helping students gain a better understanding of Japanese corporations and business management.
■Tsinghua University, China
In 2006, Sumitomo Corporation concluded a memorandum of understanding on joint research with Tsinghua University in Beijing, under which we invite Japan's prominent top executives to the university twice a year to deliver a lecture for students shouldering the future of China. The lectures are on themes associated with leadership in the global society and corporate management. Each lecture attracts around 200 attendees including professors, government officials, and students from other nearby universities, as well as Tsinghua University students, and is always concluded with a heated Q&A session. The joint research program is highly regarded by Tsinghua University, and both the Company and the university have agreed to continue with this initiative into the future.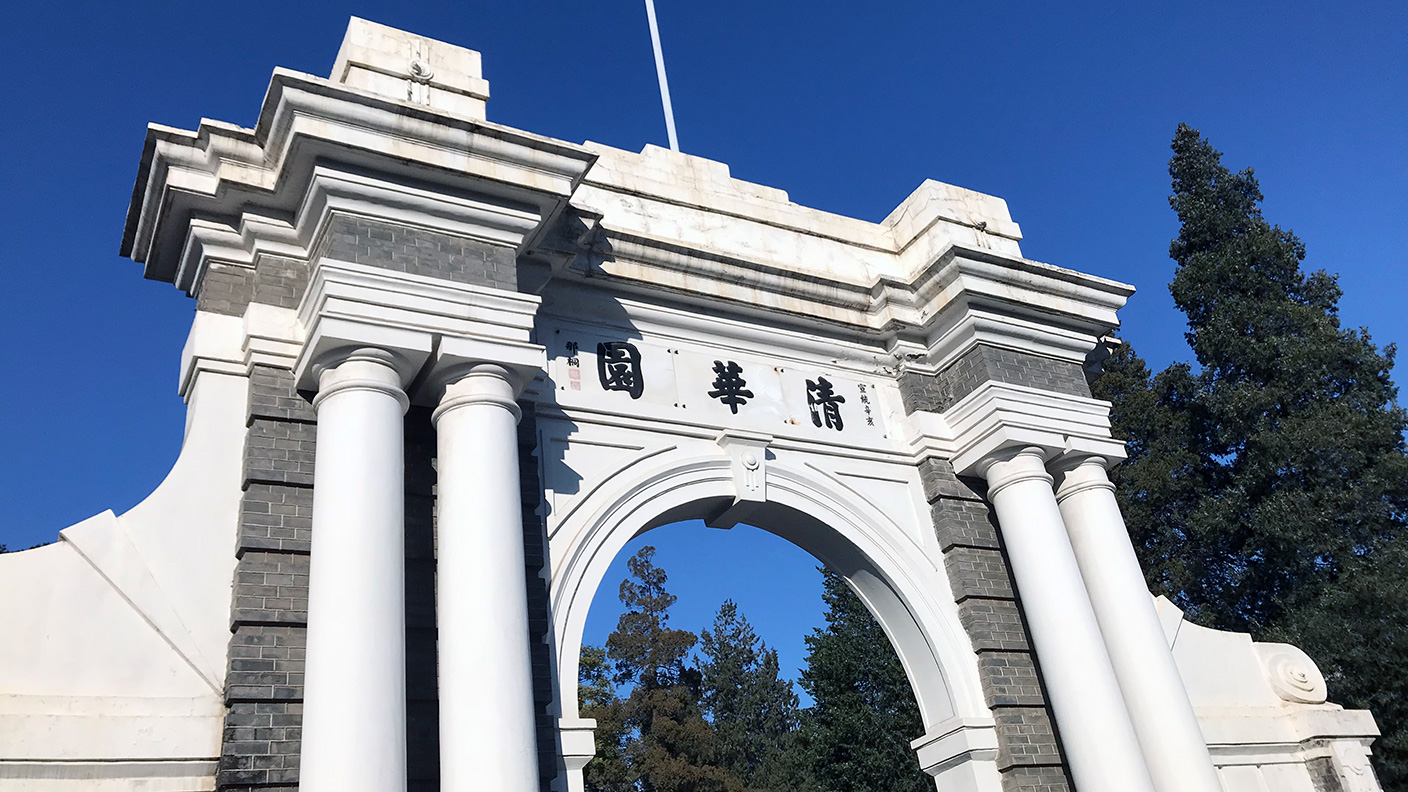 Past lectures sponsored by Sumitomo Corporation at Tsinghua University
| lecturer | Official position (at that time) | Lecture Theme | Date |
| --- | --- | --- | --- |
| Mr. Motoyuki Oka | Chairman, Sumitomo Corporation | Leadership Demonstrated by Global Corporations | 11/6/2007 |
| Mr. Hirokazu Yoshikawa | Chairman, Dowa Holdings Co., Ltd. | Corporate Reform and Leadership | 4/26/2008 |
| Mr. Masahiro Sakane | Chairman, Komatsu Ltd. | Komatsu's Management Structure Reform | 11/10/2008 |
| Mr. Koichi Ikeda | Chairman, Asahi Breweries, Ltd. | Efforts to Enhance Corporate Value | 4/23/2009 |
| Mr. Tadaharu Ohashi | Chairman, Kawasaki Heavy Industries, Ltd. | Technological Innovation as the Key to Survive in the New Era for Resources, Energy and the Environment | 11/5/2009 |
| Mr. Akio Mimura | Chairman, NIPPON STEEL CORPORATION | Corporate Reform and its Cornerstone | 4/15/2010 |
| Mr. Shoichiro Suzuki | Chairman, OJI PAPER CO., LTD. | Reform at Oji Paper—Sustainable Development Achieved by a Long-established Corporation | 11/11/2010 |
| Mr. Susumu Kato | President, Sumitomo Corporation | Leadership for Managing an Integrated Trading Company in Drastic Global Economic Changes | 4/14/2011 |
| Mr. Masayuki Oku | Chairman, Sumitomo Mitsui Financial Group, Inc. | Leadership in a Rapidly Changing Economic/Financial Environment | 11/22/2011 |
| Mr. Hiromichi Iwasa | Chairman, Mitsui Fudosan Co., Ltd. | Value Creation and Leadership: My Way of Managing a Corporation | 4/11/2012 |
| Mr. Motoyuki Oka | Senior Adviser, Sumitomo Corporation | What Constitutes a Good Organization | 4/8/2013 |
| Mr. Keiichi Okamoto | President, Nikken Sekkei Ltd. | As a World-leading Architectural Design Firm | 10/24/2013 |
| Mr. Atsutoshi Nishida | Chairman, Toshiba Corporation | Leadership and Human Resources Development in the Age of Globalization | 4/17/2014 |
| Mr. Fujio Cho | Honorary Chairman, Toyota Motor Corporation | Building a Strong Foundation Based on Collaborations among the Three Pillars of Management | 9/25/2014 |
| Mr. Yuji Ohashi | Corporate Counselor, ANA Holdings Inc. | Vision Upheld by Top Executive; Global Talent ANA Seeks for | 4/16/2015 |
| Mr. Yasuchika Hasegawa | Chairman, Takeda Pharmaceutical Company Limited. | Takeda Pharmaceutical's Globalization and Organizational Reform | 11/25/2015 |
| Mr. Noriyuki Inoue | Chairman, Daikin Industries, Ltd. | Essence of Daikin's Organizational Reform | 4/20/2016 |
| Mr. Shinzo Maeda | Senior Adviser, Shiseido Company | Shiseido's Mission and Organizational Measures for Embodying It | 10/17/2016 |
| Mr. Takeo Higuchi | Chairman, Daiwa House Industry Co., Ltd. | Thinking Well Ahead for Preemptive Management: Learning from Nobuo Ishibashi, the Founder of Daiwa House Industry | 4/18/2017 |
| Mr. Nobuhiro Endo | Chairman, NEC Corporation | Corporate Values and Roles | 11/15/2017 |
| Mr. Kuniharu Nakamura | Chairman, Sumitomo Corporation | What is sustainable corporate management? | 9/20/2018 |
| Mr. Takahisa Takahara | President, Unicharm Corporation | Sustainable management envisioned by Unicharm Corporation | 4/25/2019 |
| Mr. Kenichiro Yamanishi | Executive Corporate Adviser, Mitsubishi Electric Corporation | Aiming for sustainable management; strengthening the adaptability | 7/11/2019 |
■Hanoi National Economics University and Foreign Trade University, Vietnam
Sumitomo Corporation has been sponsoring courses at Hanoi National Economics University and Foreign Trade University since 2008 and 2011, respectively, for students studying business management and trade with the aim of helping them better understand Japanese corporations and Integrated trading companies. At lecture presentations, the Company's directors and employees serve as lecturers to discuss how Sumitomo Corporation and the entire industry respond to global trends and changes, as well as to provide students with opportunities to develop their thoughts about their own career paths. The lectures attract crowds of students, and receive high acclaim for contributing significantly to human resources development and helping students to gain a global perspective.