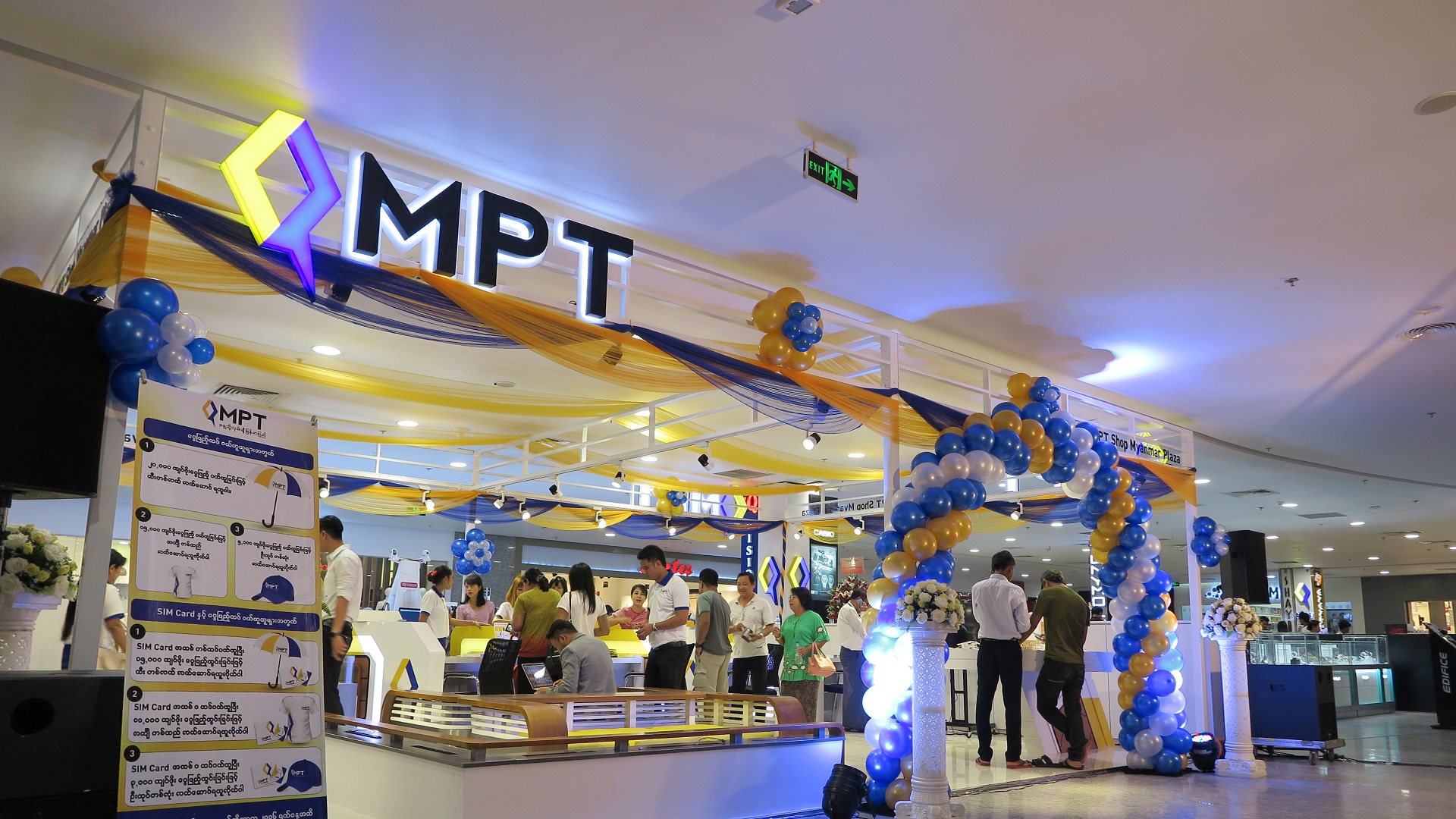 Global Cases
Becoming the "Closest Life Platformer" in Myanmar
Myanmar
Sumitomo Corporation engages in a diverse range of business to support local infrastructure development and management around the world. One such business is promoted in Myanmar to support local telecommunications services. While working to fulfill the mission of developing mobile phone network services in a bid to support business operations and daily living activities, we are also carrying out social contribution activities, especially for educational support and public health improvement. Through describing our efforts, this story presents our commitment to the "Development of local society and economy."
---
Working together with MPT
Since September 2014, Sumitomo Corporation has supported the mobile and fixed-line telecommunication services provided by Myanma Posts and Telecommunications (MPT) in cooperation with KDDI Corporation by drawing on its overseas business experience.
Mobile phone penetration in Myanmar today has exceeded 100 percent. Given that the penetration in 2014 was just about 10 percent, the growth has been exceptionally fast, with smartphones becoming as popular as in Japan particularly among the younger generation. We maintain the position of market leader and, as demonstrated by the swift deployment of fourth-generation wireless technology (4G LTE), are continuously striving to deliver "Japan-quality" services to all customers in Myanmar. Moreover, we are aiming to support the enrichment of the people of Myanmar, and development of various industries through our telecommunication services.
Through close collaboration with the MPT staff in our day-to-day operations in Myanmar, we work to strengthen the relationship with MPT and achieve our common goals. We believe this approach is a fundamental factor for the success of this operation, and we truly hope that MPT's continued growth will contribute further to a collaborative relationship between Myanmar and Japan.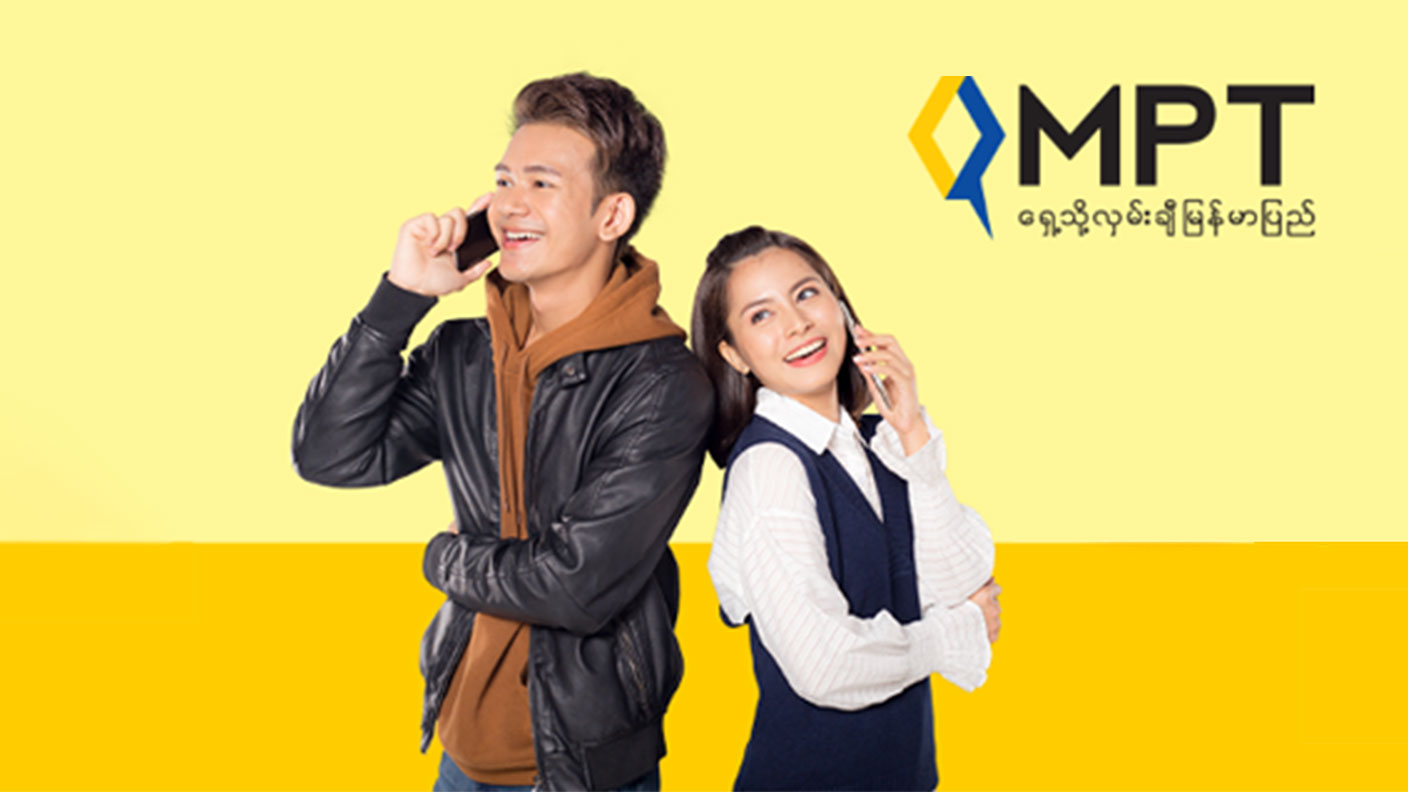 Expanding the reach of telecommunication services
Myanmar has a population of about 50 million, and a land area of 680,000 square kilometers, almost 1.8 times the size of Japan. Sharing borders with China, Thailand, Laos, Bangladesh, and India, Myanmar is home to more than 100 ethnic groups, which contribute to its extremely rich diversity. The country has both mountainous regions, with mountains reaching higher than 6,000 meters, and high-rainfall regions, where a rainy season can last for up to half a year and frequently brings the threat of flooding. Transportation infrastructure such as roads and railways is still underdeveloped.
Building a nationwide telecommunications network under these circumstances can bring challenges that stretch the limits of the imagination. Communications satellites can help to expand the network to remote regions, but the corresponding equipment must also be delivered over unpaved roads and wetland terrain, which can call for the mobilization of elephants and buffalo, or other local unique measures.
We are making all efforts to bring telecommunication services to an ever greater part of Myanmar's population.
Building Myanmar's future together
In this relationship with MPT, we are also actively participating in efforts to enrich society. For example, since 2018, we have been supporting the Myanmar National League (MNL), the country's professional soccer league, under a strategic partnership contract. Through this agreement, we carry out various advertising campaigns as well as video streaming with the Internet Protocol Television (IPTV) service. We also provide financial aid and jointly organize a variety of events, such as youth leagues, all aiming to further the development of soccer—a sport that enjoys nationwide popularity in Myanmar.
In addition to our focus on improving Myanmar's telecommunications environment, we continuously pay attention to the society and people of Myanmar. Under our CSR (Corporate Social Responsibility) activities, a number of initiatives have been implemented, such as blood donations and well drilling for improving the quality of water. As part of our educational support, we have provided solar lanterns to monastic schools, especially in off-grid regions in order to improve the educational environment for young students. All of the staff involved in this business is motivated by the feeling that we are helping to build the future of this country together with MPT.
Keyword
Media & Digital Business
Asia and Oceania
Information Telecommunications