Metal Products Rolled Steel

Product Line
STEEL COIL, PLATE AND SHEETS
We offer a wide range of flat carbon steel products for all applications from reliable local and world class suppliers through our strong worldwide network.
PREPAINTED AND COATED STEEL
PT Sumitomo Indonesia provides a wide range of steel coated products such as Zinc Coated (GI), Zinc Aluminium Coated (GL), Colored Zinc Coated (PPGI) and Colored Zinc Aluminium Coated (PPGL) with main sources from Vietnam and China.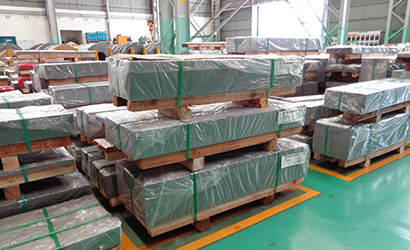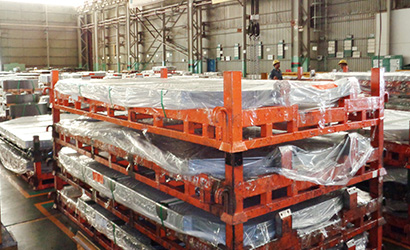 PT Sumitomo Indonesia is also the main holder of Indonesian National Standard (SNI) certificate, which is the only standard that applies nationally in Indonesia, for several steel coil and sheet products.
CONSTRUCTION STEEL
The plate & construction steel department is aiming to achieve customer's ultimate satisfaction by providing high quality materials, reasonable price, top-notch service, to prove our excellence in this business.
A. Heavy Equipment and Machineries Material
Iron, Coal, Gold, Copper, etc are products of mining companies. As the products are key to every aspect in our life, mining industry is involved large scale of investment, skill, experience and equipment.
PT Sumitomo Indonesia has a significant experience in providing excellent materials for heavy equipment in Indonesia, which supports mining companies business and operation in Indonesia and overseas. PT Sumitomo Indonesia is prominent in heavy machineries and equipment industries, because of the outstanding service and quality.
Abrasion Resistant Steel Plate
PT Sumitomo Indonesia provides Abrasion Resistant material from biggest Mill in Japan at 400,450,500 and 600 Brinell hardness, and they are able to be used in extremely low temperature up to -40°C.
The material has been used in major heavy equipment, mining, and cement industries with satisfactory result. The application is dump body, bucket, chute, etc.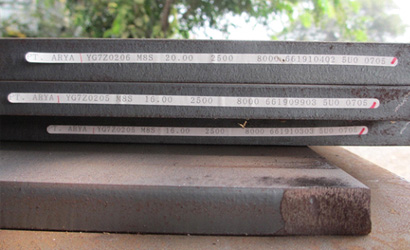 High Tensile Steel Plate
We provide material of High Tensile Steel Plate in range of 540-950 N/mm². The application is construction structures, pressure vessels, oil storage tanks, bridges & heavy equipment structures, etc. The products are proven to be excellent among heavy equipment companies.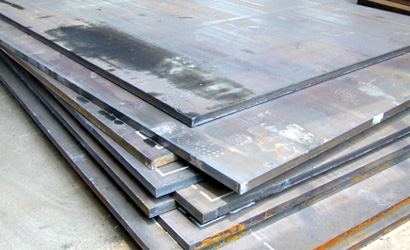 SPECIALTY STEEL (BAR & WIRE)
PT Sumitomo Indonesia delivers a wide range of specialty steel in the form of steel round bar (carbon and alloyed) and steel wire (CHQ, Low Carbon and High Carbon) with the main suppliers from Japan, Korea, Taiwan, China and India. The main customers for the specialty steel mostly are Japanese OEM automotive makers and vendors.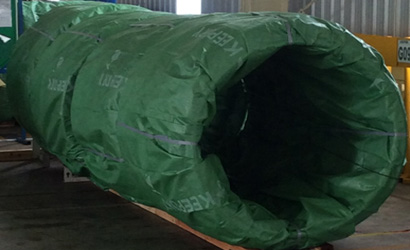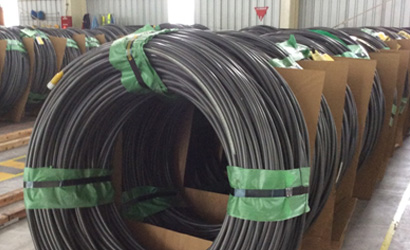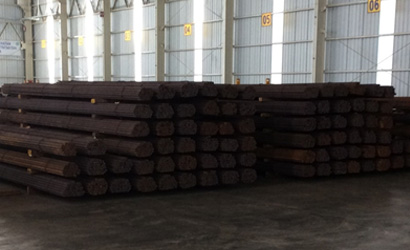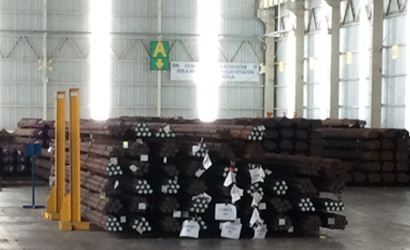 MECHANICAL TUBE
PT Sumitomo Indonesia delivers high quality mechanical tube products for the local automotive industry (two- and four-wheels). Our mechanical tube products ranges from ERW (Electric Resistance Welding), Cold Drawn Tube, Seamless with Round or Square shape. Our products only used high quality materials to meet automotive industries requirement especially for the safety components. PT Sumitomo Indonesia also strives to find the best supplier that meets customer requirements in Quality, Cost, and Delivery.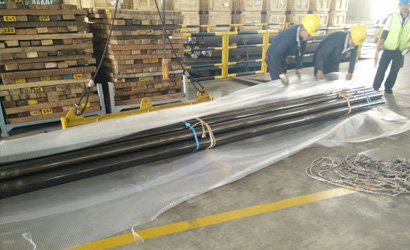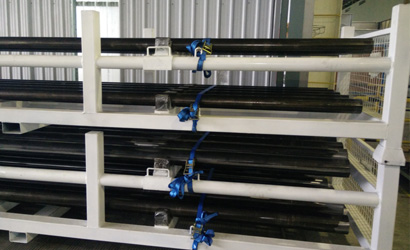 NON FERROUS
PT Sumitomo Indonesia non-ferrous department is committed to cover all of customers needs related to non-ferrous metals, products and components. The department has vast experience in the strategic sourcing of aluminium, brass, and zinc utilizing our global network mainly in Asian region while it has been catering the needs of Indonesian market for several years. Our non-ferrous department is capable of handling your request for special projects and commercial orders with a competitive price.
Just In Time delivery has been the core strength for our business which implemented to support our customer's production of electronic, automotive, home appliance, solar panel, etc.
Recently, we expand our business to hospital equipment by supplying Tube assy and Flat Panel Detector from our overseas partner to X-rays maker in Indonesia for their government hospital projects.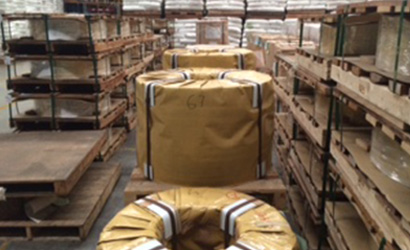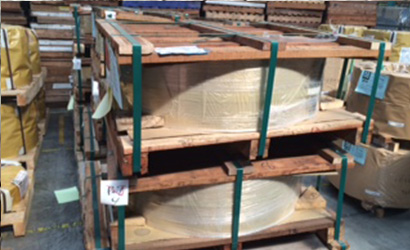 Service
JUST IN TIME
PT Sumitomo Indonesia understands that every business is unique. Therefore, we offer Just in Time (JIT) service to improve our support and services to customers' business operation and needs.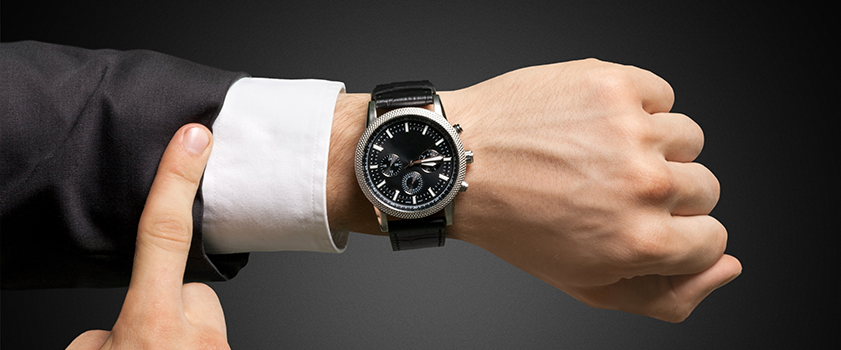 Just In Time service is business scheme of tailored design operation to provide an integrated solution of supply management for the customer. The purpose of JIT business scheme is to assist customers in their purchase and logistic activities so that the customer may focuses their resources on their core and added value activities.
IMPORT /EXPORT BUSINESS
PT Sumitomo Indonesia is known for their excellent service on importing steel related materials.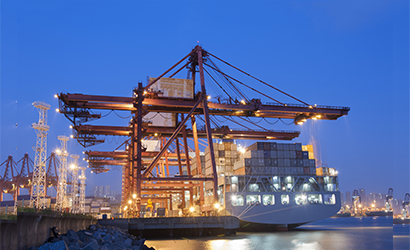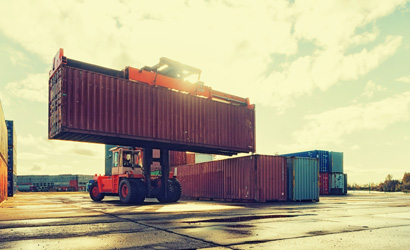 PT Sumitomo Indonesia holds not only API-U but also all other license required to import various type of steel materials. For some steel material, we also have good source and capability to import SNI mandatory materials from the approved steel mill. As an extra value, we established branch office in Batam to expose and expand our business more to the steel related industries.
Armed with the importation experience and reliable supply, we offer services to effectively synchronize together with the customer resources and business nature to manage the best business activities that will create additional values to the business.
In the past few years, PT Sumitomo Indonesia has also started exporting business for steel material. Utilizing our global network, we strive to assist local steel producer to find new opportunity outside Indonesia boundary.
PT Sumitomo Indonesia also provides global logistics services such as international forwarding, warehousing, and transportation through our group company, PT Sumisho Global Logistics Indonesia.
BATAM OPERATION
Batam is a small island in Indonesia and part of Riau Archipelago in South China Sea. Located near Singapore and Johor (Malaysia) puts Batam in a strategic position and makes it very enticing for business and investment.
To enhance the opportunities, Government of Republic of Indonesia made Batam and Bintan as Free Trade Zone (FTZ). FTZ gives a lot of beneficial economic policy for business entities to support easy operations, such as free Value Added Tax (VAT). Thus it draws Oil & Gas, shipyard, fabricators, heavy machineries and electronics industry to invest in this strategic island.
PT Sumitomo Indonesia established a branch office in Batam Island by acquiring business license from BP Batam (Batam Authority) to support the very dynamic business growth in Batam. With this license, PT Sumitomo Indonesia is able to deliver high quality material and service for valuable customers.
Strategic Partner
PT SUPER STEEL KARAWANG
Established in 1998 as the only bonded coil center in Indonesia, the company has two plants; the Cikarang Plant that mainly focuses on customers related to cars for the domestic market, and the Karawang Plant that mainly focuses on customers dealing in re-export.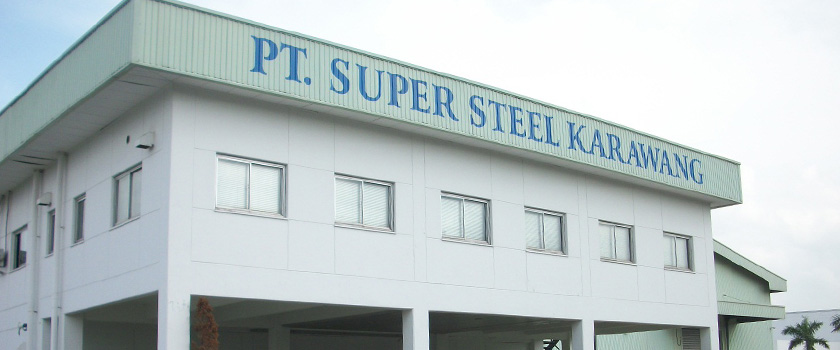 The plant cuts steel coils as raw materials into required sizes for customers to press. The plant is enhancing its facilities to meet demand, in particular, the demand for booming car-related industries. PT Super Steel Karawang is quickly building a new factory, which will house the company's second blanking press (a facility to press steel for automobiles), next to its Karawang Plant.
By taking advantage of two pillars, Indonesia's domestic demands, particularly from car-related industries, and re-export from Indonesia to the world, PT Super Steel Karawang will continue to contribute to a stable supply of high quality products.
PT SUMISHO GLOBAL LOGISTICS INDONESIA
PT Sumisho Global Logistics Indonesia is a company engaged in field of logistic services which having international standards, environmentally sound, and customers satisfaction oriented.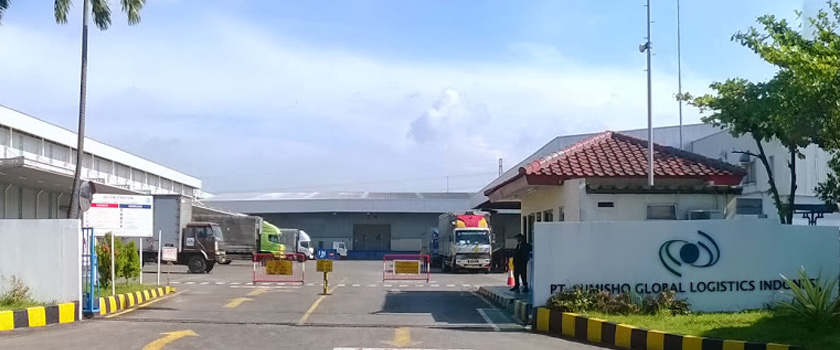 As an integrated global logistics service provider, the company covers international forwarding, warehousing, transportation, wholesales trading, customs clearance, delivery, and distribution center operations in Indonesia, where logistics services are dramatically increasing. Since its establishment in 1994, the company has expanded and enhanced its distribution centers in response to Indonesia's strong growth.
PT Sumisho Global Logistics Indonesia transports products and parts manufactured in industrial parks and other locations in Jakarta. As an integrated global logistics service provider covering logistics center operations to customs clearance for import and export, it plays a crucial role in Indonesia's transportation industry that has been traditionally dominated by individual business owners. Particularly after the recovery from the Lehman failure, the company has been receiving a great number of inquiries due to its readiness as a general logistics company.
The company is carrying out the "milk run" distribution operation for auto manufacturers while responding flexibly to daily traffic jams. Milk run is a "round trip" logistics system that facilitates both collection and distribution. PT Sumisho Global Logistics Indonesia continuously monitors its trucks, which are equipped with a global positioning system (GPS), by using location management monitors, as they pick up parts from suppliers and deliver them to auto manufacturers around the clock. This system allows the company to deliver parts just in time. Auto manufacturers need tens of thousands of parts to make even one vehicle, but many of them carry stocks for only several-hours' worth of auto production. Therefore, the milk run delivery system plays the role of the unsung hero who works behind the scenes to support the increasing car demands in Indonesia.
Official website: www.sgl.co.id