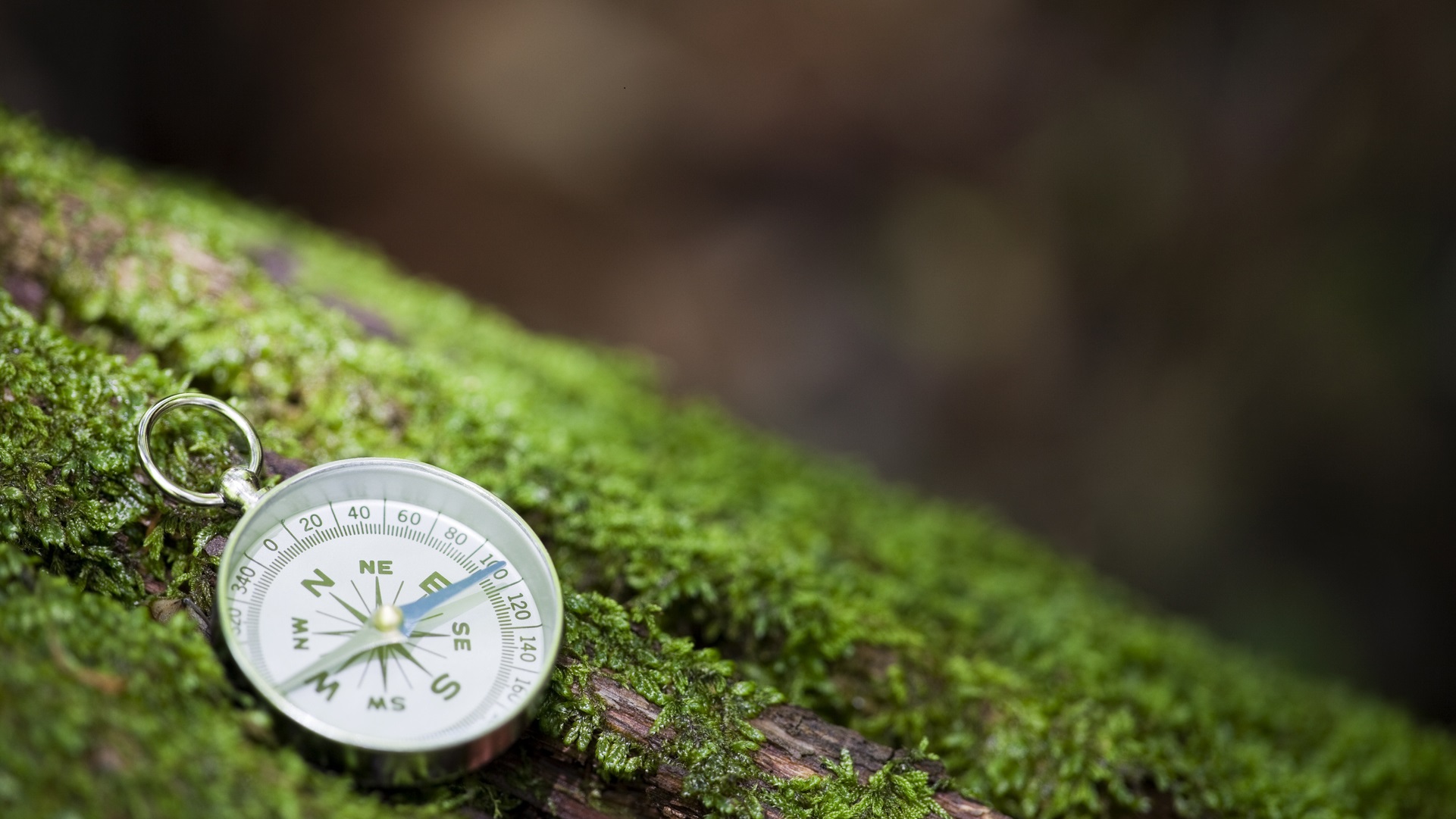 Enhancing Sustainability Management
Key social issues and long-term goals for Sumitomo Corporation Group
As Sumitomo Corporation works to enhance its sustainability management, we have identified six key social issues related to our business that we address through our business and corporate activities. The six key social issues are: "Mitigation of climate change", "Circular economy", "Respect for human rights", "Development of local society and economy", "Improvement of living standard" and "Quality education".
As we pursue these lofty goals, it will be necessary for us to demonstrate our strengths as an integrated trading company. The Group will make use of its human resources, business expertise as well as networks and business relationships. The six social issues will demonstrate our role in the society and become our guideline to the Group's entire business operations.
The six social issues have two themes: the sustainability of society and development and evolution of society. The sustainability of society is a globally shared goal as well as a major premise of the Group's business. On the other hand, the solutions for pursuing the sustainability of society will be generated from further social and economic development and therefore, we believe that these two themes are mutually complementary. Also, we will pursue to achieve these goals through business activities, however, we will contribute to providing quality education through our philanthropy as well as human resources development initiatives.
Development and evolution of the society
Development of local society and economy
The Group's business is expanding to countries and regions around the world. Helping to develop the communities where we do business is a common challenge to all our business operations. The Group will contribute to industrial development as well as human resource development in the local communities and will endeavor to provide industrial and social infrastructure.
Improvement of living standard
The world's population continues to grow, and many areas are facing problems such as aging and urbanization. The Group will make effort to provide advanced life-related services that contribute to a better life for all people.
Quality education
Quality education plays an important role in the development of local communities and economies, which enriches people's lives and leads to creation of a sustainable society. The Group will promote various activities, including philanthropy, to contribute to quality education.
Sustainability of the society
Mitigation of climate change
Preventing global warming and mitigating climate change are urgent issues that are indispensable for realizing a sustainable society. The Sumitomo Corporation Group seeks to become carbon neutral in its business by 2050 and develop sustainable energy cycles and create new business.
Circular economy
The circular economy through recycling, reuse, reproduction, resource-saving product development, and sharing is an important element for maintaining social sustainability. The Group will contribute to achieve circular economy by recycling, switching to resource-saving technologies and products, and working on sustainable procurement of natural resources.
Respect for human rights
Respect for human rights is a universal issue that must be achieved in any place and at any time. The Group operates business while engaging with multiple stakeholders including customers, local communities and employees, and we will strive to respect human rights throughout the Group's business and supply chains.
Long-term goals for individual key social issues include, for example, aiming carbon neutrality in 2050, which will be addressed on a long-term basis. Meanwhile, there are goals that we must constantly work on, such as respecting human rights in all businesses and supply chains. We will set specific medium-term targets for achieving these long-term targets, monitor KPI, and take actions while disclosing our progress to stakeholders.
The Enhancement of Sustainability Management that We Seek
Enhancing sustainability management at Sumitomo Corporation goes beyond identifying issues and setting goals.
In addition to clearly commit to the role we play in achieving a sustainable society, it is necessary that we focus on the optimal status of companies and their business that will be needed in a sustainable society, such as carbon neutrality, circular economy and zero violation of human rights. We need to recognize the paths to achieve them and the challenges to be overcome, and consider the strategies and allocation of management resources that we should implement from a long-term perspective.
We believe that capturing and pursuing the ideal state of society will bring more business opportunities. The Sumitomo Corporation Group's sustainability management is about perfectly aligning the vision of a sustainable society with the Group's value creation and sustainable growth, and we continue to work on establishing a management framework to achieve the vision.
Material Issues and Key Social Issues
We have identified its material issues in 2017 which are the Group's priority issues in order to sustainably grow in harmony with society. Based on Sumitomo's Business Philosophy and Sumitomo Corporation Group's Corporate Mission Statement, we organized how each business in our portfolio contributes to society and classified them into four material issues. In addition, two issues were added, which are our important management topics. We have been placing the six material issues at the core of our management to constantly check that the business strategies and each business align with the material issues and making sure that they are contributing to solve the social issues.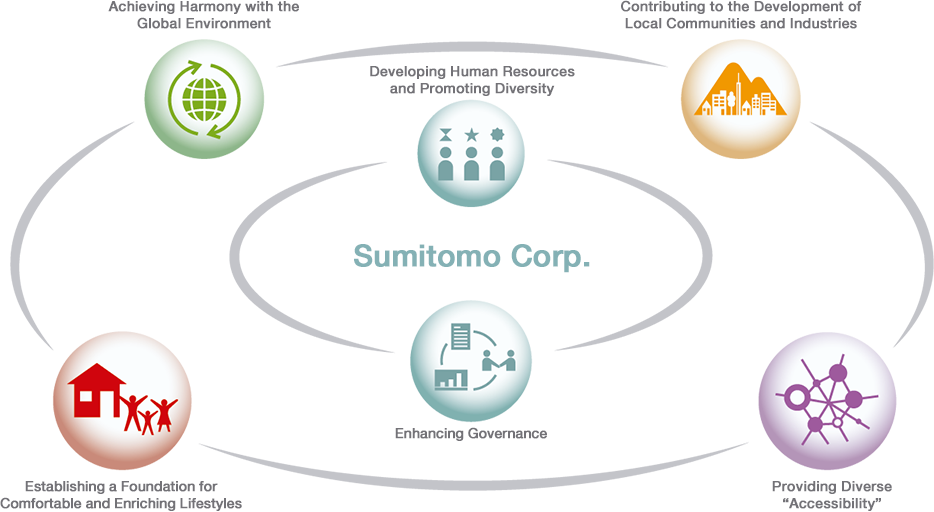 On the other hand, with the newly identified key social issues and their long-term goals, Sumitomo Corporation Group will take a step forward in its sustainability management by defining the role it plays in achieving a sustainable society. We believe that both of these initiatives are essential in order to understand how our business relates to social issues and also to make clear commitments to society.