Message from General Manager for Europe, Middle East, Africa & CIS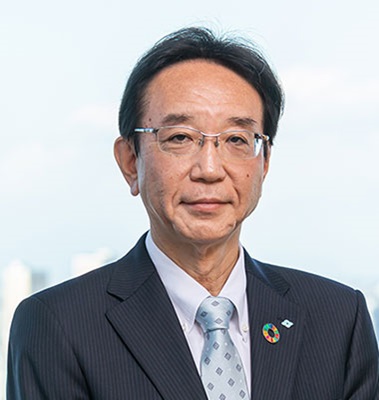 In the Europe, Middle East, Africa & CIS region, while keeping a close eye on structural changes of society triggered by COVID-19 and other related matters, we will accelerate our businesses to create and add value by tailoring to the market characteristics and growth stages of each region and country.
For instance, we are addressing social issues through our business activities in areas such as stable energy supply, initiatives for a carbon neutral society, and creation of new businesses in the mobility field.
Furthermore, we are promoting collaboration in a wide range of industries, including social infrastructure, digital services, and the information technology industry, using the synergy of our cross-organizational collaboration, which involves partnerships with start-ups and leading regional private-sector companies as well as networking with governments and state-owned enterprises.
Leveraging the region's diversity, we will take maximum advantage of Sumitomo Corporation Group's integrated corporate strength and create new value in each part of the region.
Iehisa Nakamura
General Manager for Europe, Middle East, Africa & CIS