Donation of 2,000 bananas for heat stroke prevention
On August 7 (Banana Day), Sumitomo Corporation and its group company Sumifru Japan Corporation, presented 2,000 bananas to workers at construction sites of our building projects. Celebrating Banana Day from the Japanese pronunciation of 8 (ba) and 7 (nana), these bananas were presented to the workers as gifts for preventing heat stroke.
With the severe heat in the past few years, construction sites have stepped up their efforts to prevent heat stroke. At the construction site for a new building at 2 Chome, Kanda Nishiki-cho, our partner Obayashi Corporation has provided candies for efficient intake of salt and a large ice-making machine, as well as a new vending machine full of sports drinks. Bananas are rich in potassium, and the aim of the gifts is to prevent heat stroke by taking potassium with salt and water.
This initiative started seven years ago, with the idea come up from an employee in charge of condominium projects. With a shortage of workers at construction sites after the Great East Japan Earthquake, the intention was to do something that would be of help to the workers. It started out as a small project at a few construction sites, but it has gradually grown in scale, having been very well received. This year, it has been carried out at 23 sites in the Tokyo metropolitan area and Osaka.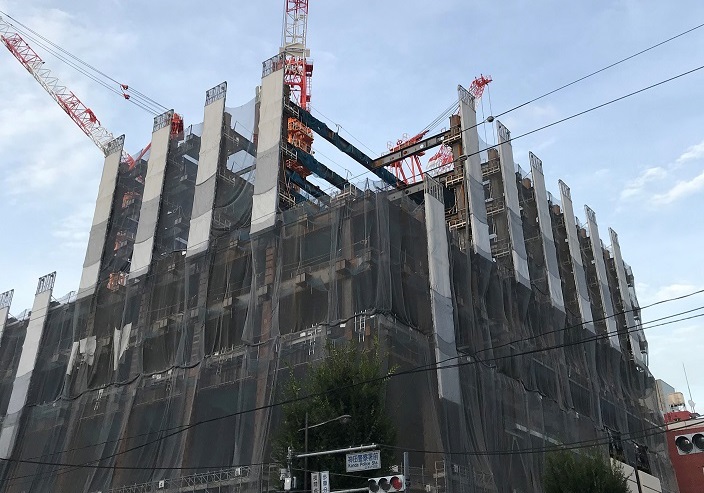 At the Kanda construction site, 330 bananas were presented, and the workers enjoyed them in a relaxed atmosphere. One of the workers smiled saying, "It is especially hot this year, but I'll work hard with the help of these bananas!"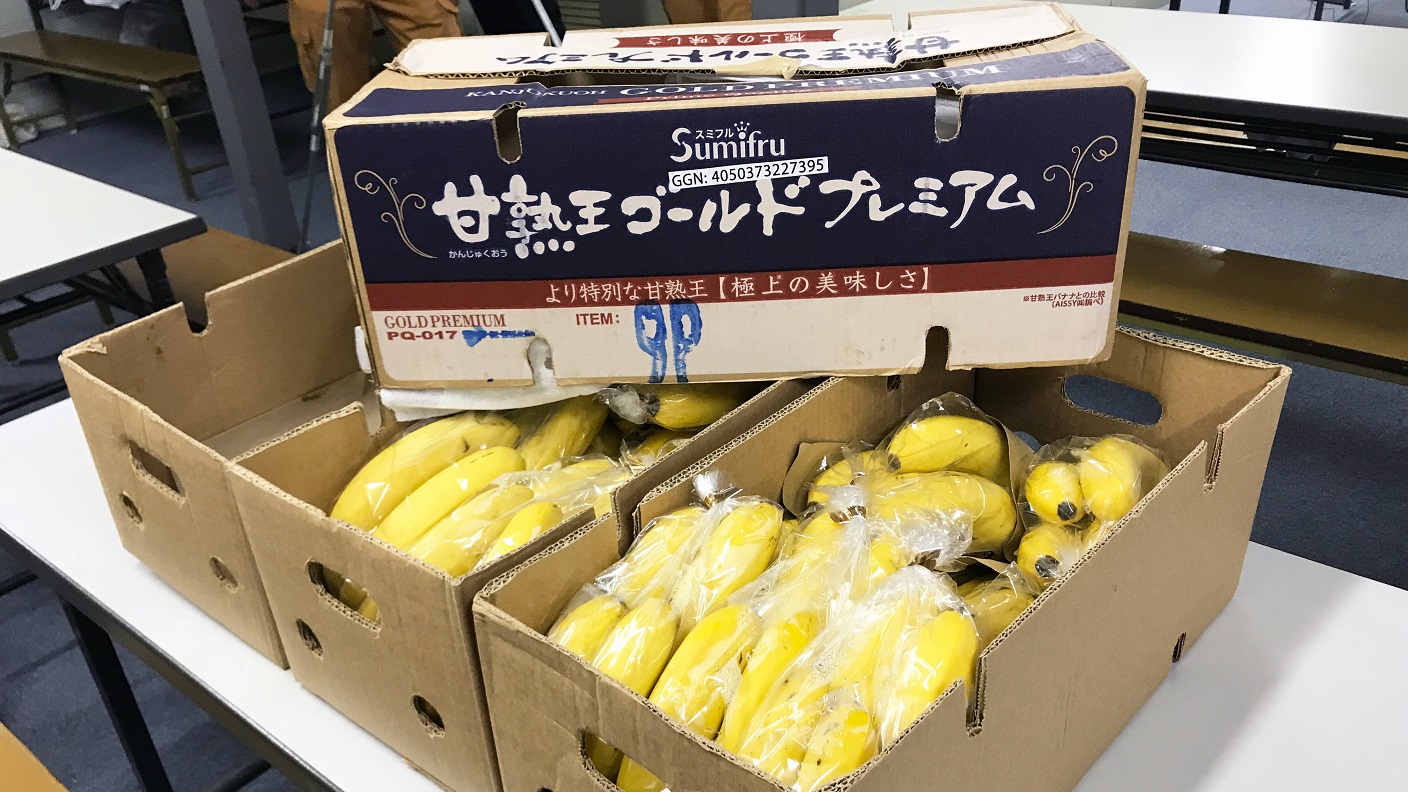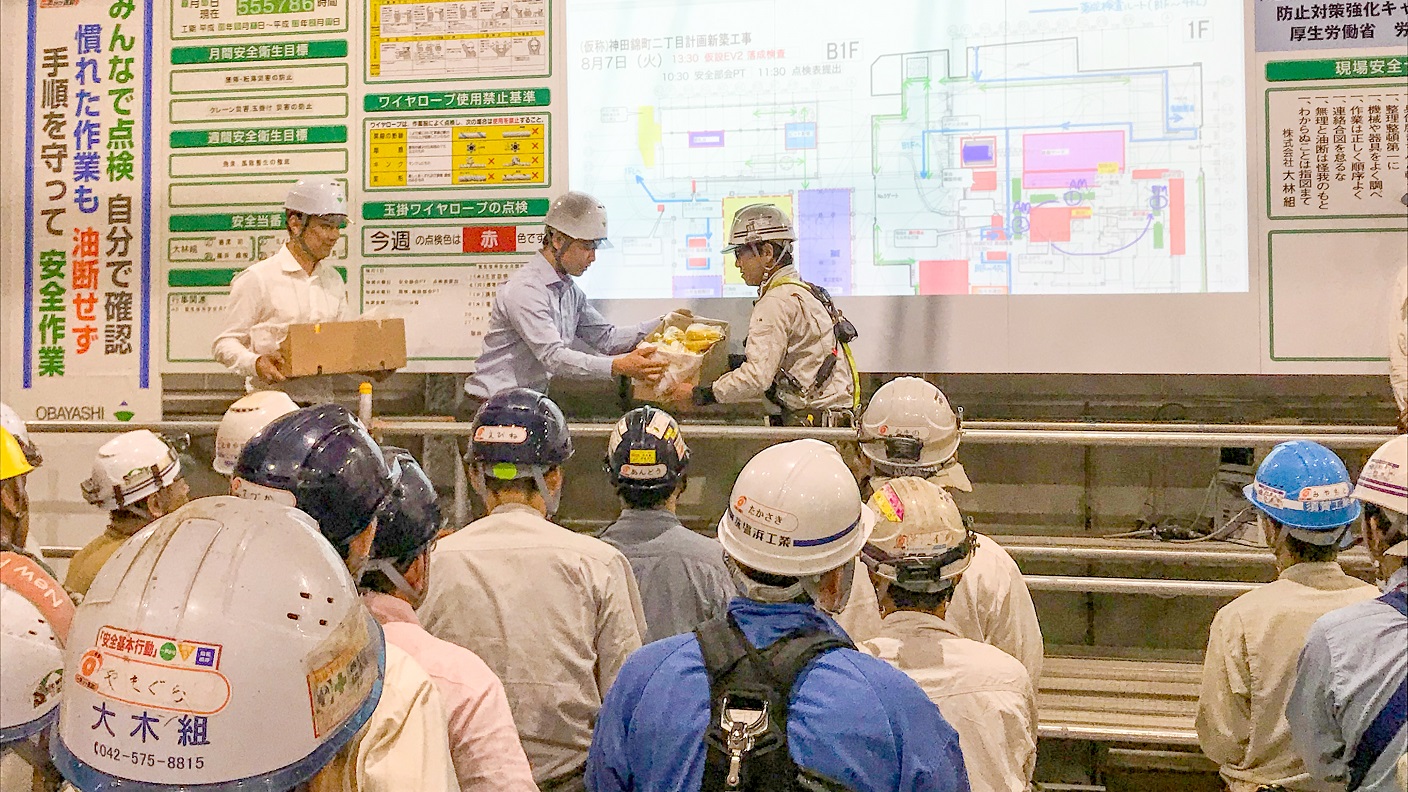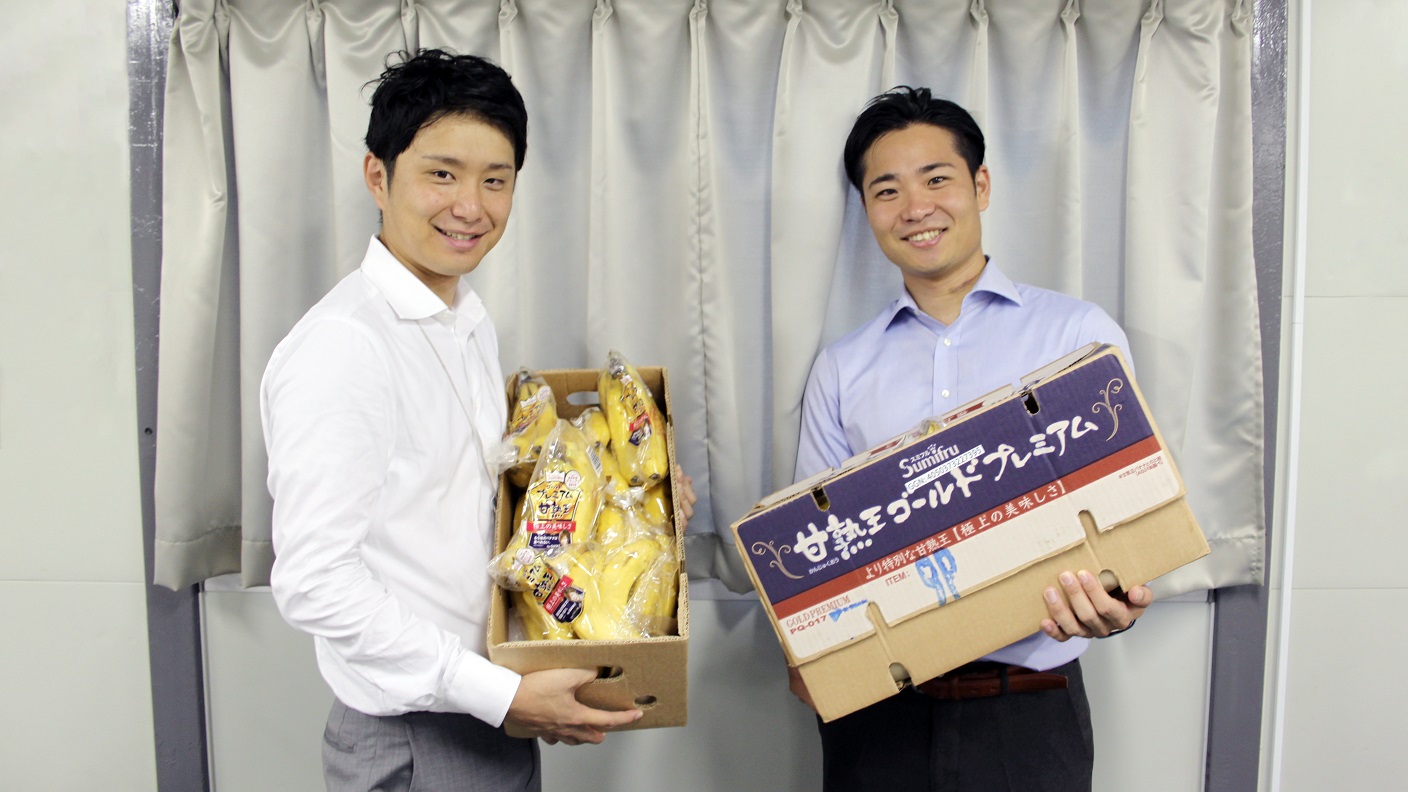 Michihiro Fujimoto (left) from the Fruit, Fresh & Processed Food Dept. and Toshiki Takahashi from the Building Business Dept., in charge of the construction site for the new building at 2 Chome, Kanda Nishiki-cho. "I'm happy to see that Sumifru's bananas were helpful to those who are working here," says Fujimoto.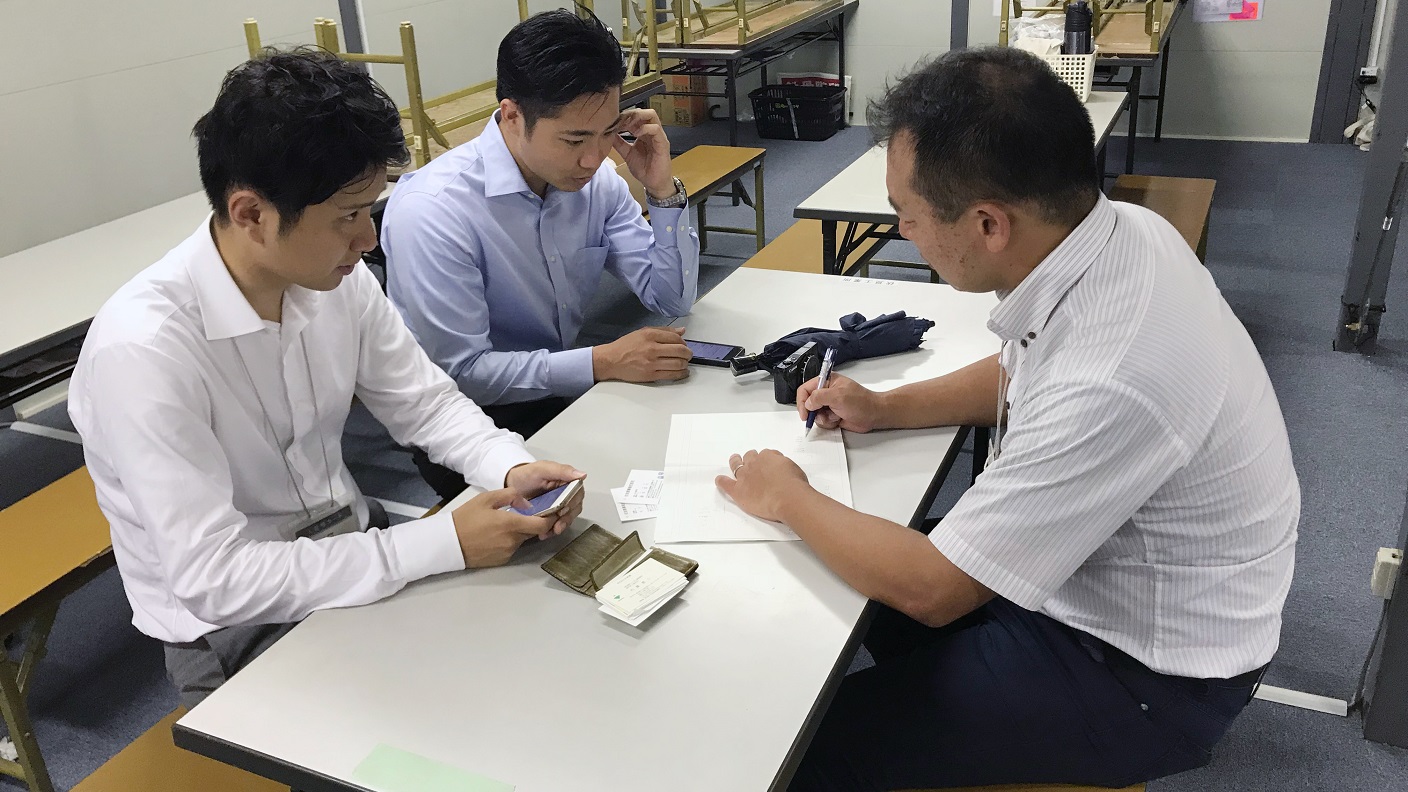 The project was covered by the Asahi Shimbun, and an article was published on the online on August 22.