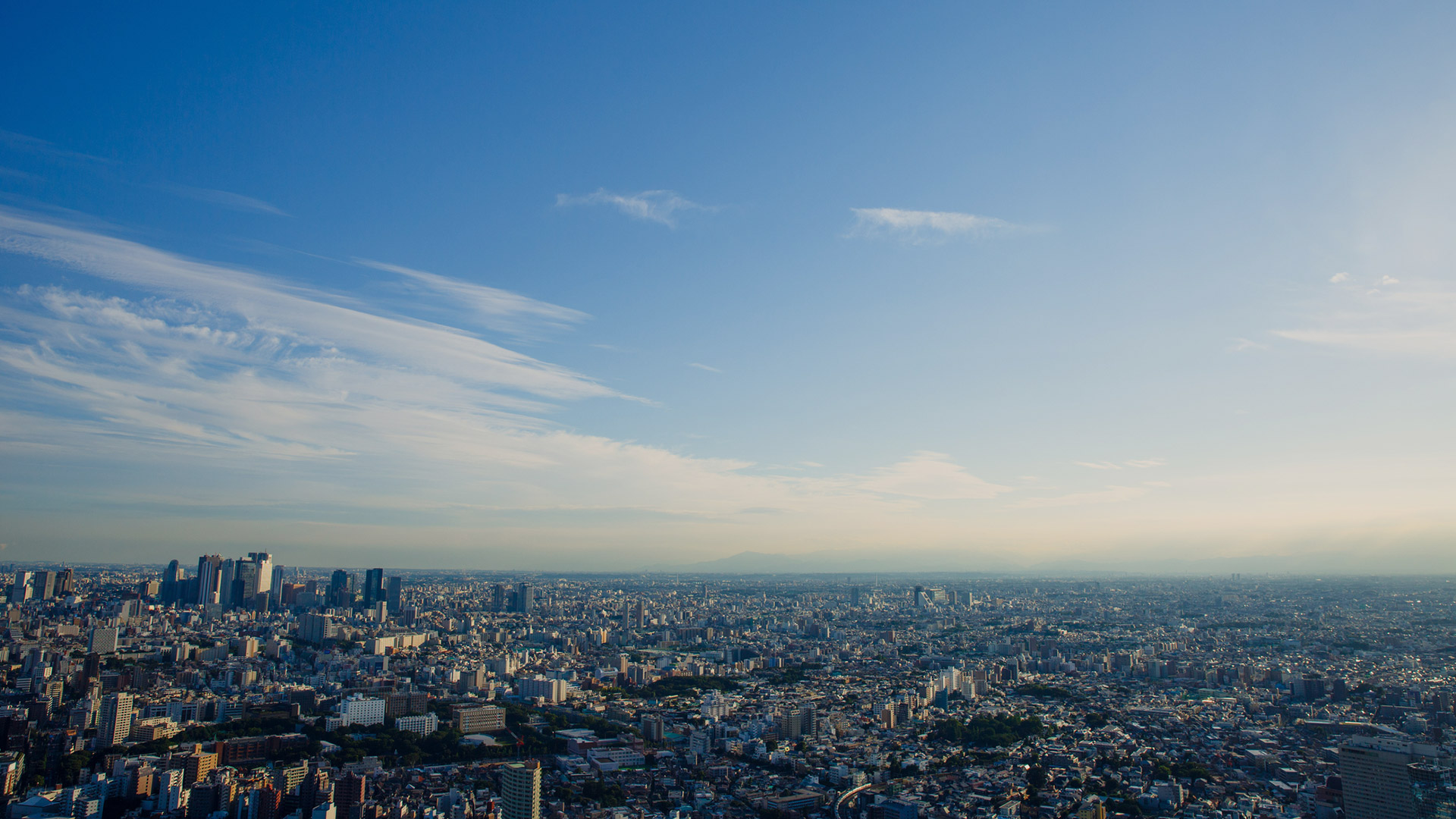 Corporate Social Responsibility
Basic Concept and Policy
The Sumitomo Corporation Group has established the CSR Action Guidelines for Supply Chain Management. Through the implementation of these guidelines, we are aiming to realize a sustainable society by working together with our suppliers and business partners to achieve responsible value chain management. The Company provides numerous opportunities to promote the understanding and entrenchment of these guidelines, including training for new employees and locally hired employees, meetings within business units and domestic and overseas regional organizations, and pre-departure briefings with employees being sent on overseas assignments.
In the event that we find violations of these guidelines in our supply chains, we will urge the suppliers, business partners or contractors, etc. to remedy and improve the situation, while providing support to them as needed. However, if there are no improvements to the situation by them, we will consider carefully whether to continue our business with them or not.
The Sumitomo Corporation Group CSR Action Guidelines for Supply Chain Management
Established in November 2009
Revised in November 2013
The Sumitomo Corporation Group aims to be a global organization that, by constantly staying a step ahead in dealing with change, creating new value, and contributing broadly to society, strives to achieve prosperity and realize the dreams of all our stakeholders through sound business activities in strict adherence to our Corporate Mission Statement, and the management style principle contained therein, wherein prime importance is given to integrity and sound management with the utmost respect being paid to the individual.
In order to promote sustainability and social wellbeing in accordance with our mission, the Sumitomo Corporation Group hereby sets down these CSR Action Guidelines for Supply Chain Management. With a view to further strengthening the global relations which form one of the foundations of our core competence of integrated corporate strength, we request our suppliers and business partners to kindly accept, understand, and practice these guidelines so that together we can achieve responsible value chain management.
Our suppliers and business partners are expected to:
Respect human rights and not to be complicit in human rights abuses
Prevent forced labor, child labor and the payment of unfairly low wages
Not engage in discriminatory employment practices
Respect the rights of employees to associate freely in order to ensure open and fair negotiations between labor and management
Provide employees with safe and healthy work environments
Protect the global environment and give due consideration to biodiversity
Ensure the quality and safety of products and services
Ensure fair business transactions, to abide by all applicable laws, rules and regulations, and to prevent extortion, bribery and all other forms of corrupt business practices
Ensure appropriate information security
Cooperate with members of local host communities and contribute to sustainable regional development
Disclose information regarding the above in a manner both timely and appropriate.
Interpretation of The Sumitomo Corporation Group CSR Action Guidelines for Supply Chain Management(PDF/240KB)
Supply chain management policies for specific commodities
To realize a sustainable society by working together with our suppliers and business partners, Sumitomo Corporation has established the CSR Action Guidelines for Supply Chain Management. We have also established specific policies for natural resource-related commodities requiring sustainable procurement.
Forest Management Policy
Sourcing Policy for Forest Products
Initiatives for supply chain management
Initiatives in the forest and biomass Industries
RSPO: Roundtable on Sustainable Palm Oil
We became an ordinary member of the RSPO in 2019. Further, our consolidated subsidiaries SC Foods Co., Ltd. And Summit Oil Mill Co., Ltd. obtained RSPO supply chain certification in 2021.
FSC® : Forest Stewardship Council
We obtain FSC®-CoC certification, an international forest management certification system, and provide customers with FSC®-certified products mainly from our group-companies.
PEFC™:Program for the Endorsement of Forest Certification Schemes
We obtain PEFC™ CoC certification, an international forest management.
SBP: Sustainable Biomass Program
In September 2019, we became the first Japanese company to obtain SBP certification for CoC (Chain-of-Custody) and Collection and Communication of data. SBP is a certification system providing assurance that woody biomass used in energy production is sourced from legal and sustainable sources.
ISCC PLUS:International Sustainability & Carbon Certification PLUS
We obtain ISCC PLUS, an international certification for bio-based products. This allows us to trade ISCC certified products.
Initiatives in the aluminium business
ASI:Aluminium Stewardship Initiative
We are a member of the Aluminium Stewardship Initiative (ASI), the global aluminium industry organization. As an active participant in trading aluminium materials and products globally, we support ASI activities and standards across the global aluminium value chain.
Initiatives in the Chemical and Electronics Industries
Sumitomo Shoji Chemicals Co., Ltd. is mainly engaged in trading business of chemical and electronic products, which are involved in various industries and have a multitude of applications. Before starting business transactions, the company confirms that each supplier of raw materials does not use conflict minerals, which are key funding sources for local armed groups, and appropriately manages chemical substances contained in their products in line with customer's demands, to make sure that no issues related to the environment and human rights have been reported. Sumitomo Shoji Chemicals is a member of Sedex, a nonprofit membership providing a world's largest platform to manage and share ethical organization data within supply chains, with the aim of ensuring ethical and responsible business practices in global supply chains. The company has also passed the human rights and environmental audit of Sedex. Sumitomo Shoji Chemicals agrees on the Green Partner Environmental Quality Approval Program of its clients, whose objectives include the promotion of environmental protection. It also requires its suppliers of raw materials to agree on a green procurement program and other relevant programs and to comply with environment-related laws and regulations, and follows their implementation.
SC Foods Co., Ltd Initiative
Bird Friendly® Coffee
Sumitomo Corporation Group has imported and supplied Bird Friendly®-certified coffee (BF®-certified coffee) since 2004 as part of our biodiversity-friendly activities, which ensures a stable income for farmers. Since FY2014, SC Foods Co., Ltd. started dealing in BF®-certified coffee. BF®-certified coffee is grown under the shade of natural forest trees to conserve the environment and provide migratory birds a place to rest. The BF certification was created by the Smithsonian Migratory Bird Center (SMBC). As of July 2022, 53 farms and agricultural cooperation in 12 countries*1 are certified and part of the proceeds are used for SMBC's research, surveys and conservation activities.
In 2019, this project was recognized by the Japan Committee of the International Union for Conservation of Nature and Natural Resources (IUCN) as a cooperative project authorized by the Japan Committee for the United Nations Decade on Biodiversity (UNDB-J)*2. This authorization means that the project is an important activity to conserve biodiversity as well as an activity that has achieved results toward meeting the Aichi Biodiversity Targets*3. We will continue our efforts to contribute to protecting migratory birds and ecosystems through this project.
12 countries: Ethiopia, Peru, El Salvador, Columbia, Guatemala, Nicaragua, Bolivia, Honduras, India, Thailand, Mexico, Venezuela
The committee was established in September 2011 to encourage the participation and cooperation of all sectors in Japan to promote efforts to conserve biodiversity and ensure its sustainable use.
New international targets to conserve biodiversity, which were adopted by the 10th Conference of Parties (COP10)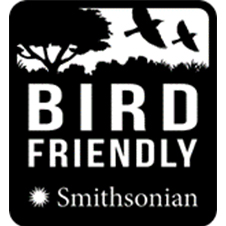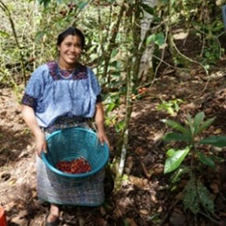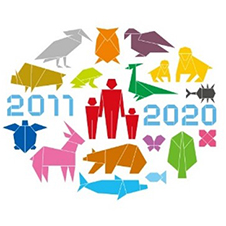 FEILERJapan Co., Ltd Initiative
FEILERJapan Co., Ltd, a SC consolidated subsidiary, imports and sells products of the German textile brand "FEILER", which features chenille weave, in Japan. "FEILER" purchases all cotton yarns used for chenille weaving from companies certified under OECO-TEX® Standard 100, which meets international safety standards for textile products (as of November 2022).
OECO-TEX® Standard 100 is the world's highest standard for safe textile products, awarded only to products that have passed strict analytical tests for over 350 hazardous chemicals.