Global Cases
A Group of Professionals Manufacturing Cars and Car Parts Worldwide
Japan / Mexico / China / India / U.S.A. / Thailand / Indonesia / Korea
Full-scale entry into manufacturing business in the late '90s
In the automotive business, manufacturing sits in the upstream part of the value chain. Having been engaged in the export of automotive parts and plant equipment made by Japanese manufacturers, Sumitomo Corporation started to make extensive investments in parts and completed cars to enter the global automotive manufacturing sector in the late 1990s. The goal was to create greater added value in the automotive field in light of industry trends and needs.

The first major challenge was Hirotec Mexico (originally Aventec), a joint venture established in Mexico with car-parts manufacturer Hirotec based in Hiroshima, Japan. Hirotec Mexico started to mass-produce body parts, such as doors and bonnets, for GM in 1998. Later, in 2014, the company began mass production of body parts and exhaust system parts for Mazda. Today, with 1,300 employees and a new plant went into production in April 2019, Hirotec Mexico is further expanding both its customer base and production scale.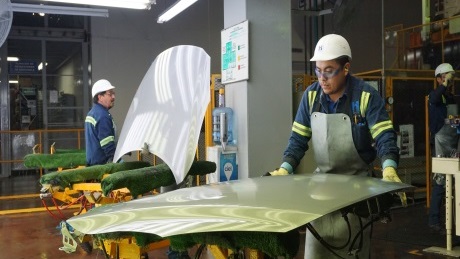 Acquisition of a parts manufacturer and investment in completed vehicles manufacturer
In 2004, Sumitomo Corporation acquired Kiriu Corporation, an established cast car parts manufacturer founded in 1906, and made it a wholly owned subsidiary of the Sumitomo Corporation Group. Becoming a member of the group further accelerated the global operations of Kiriu, which had three sites outside Japan, expanding its customer base worldwide. Currently, Kiriu operates a total of nine overseas plants in China, ASEAN, India, and North and Central America.
In India, Sumitomo Corporation is engaged in manufacturing and distribution of commercial vehicles through SML ISUZU as the company's largest shareholder. Under cooperation by local management team and managements provided by Sumitomo Corporation, SML ISUZU manufactures trucks and buses for sale across India, a country undergoing rapid economic development, as well as for export.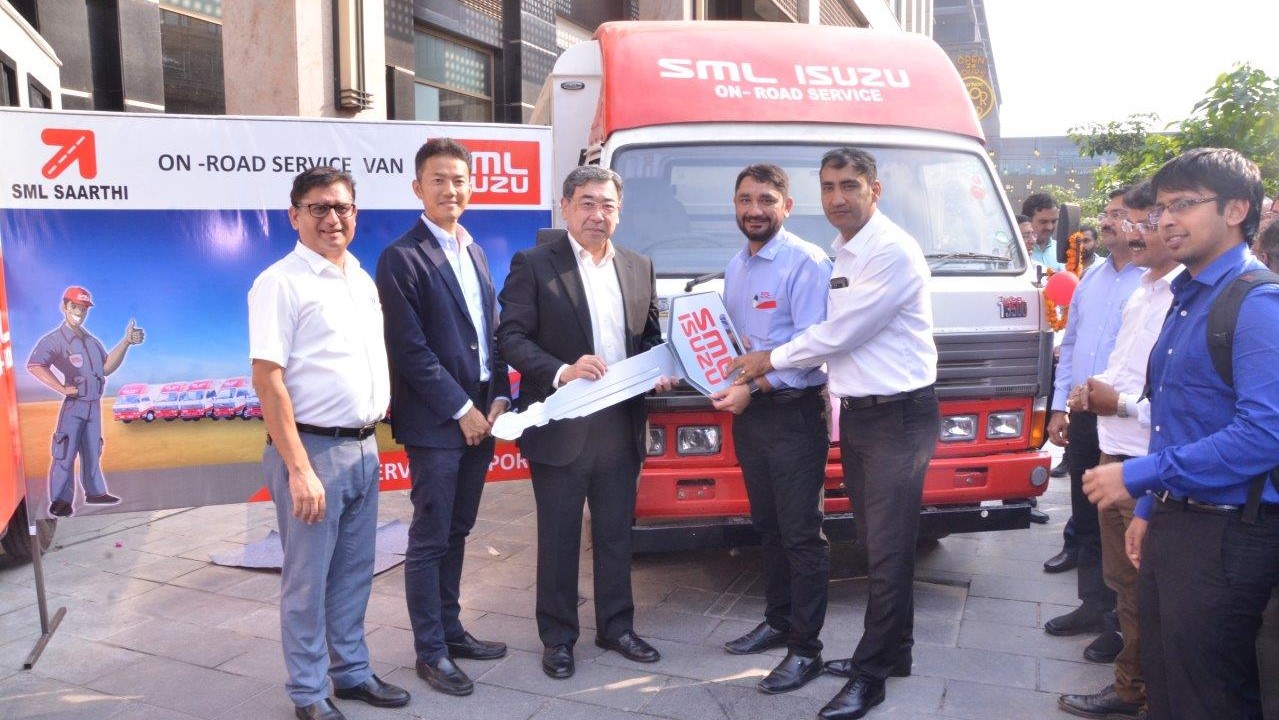 Frontline-oriented hands-on culture
The automotive manufacturing business is distinctive in terms of its method of pursuing growth together with companies, rather than just providing them with funds. Personnel from Sumitomo Corporation address business issues in cooperation with the companies' management or by themselves and get involved in production. By respecting the skills and styles of frontline professionals while working with them for the evolution of manufacturing, Sumitomo Corporation has nurtured a hands-on culture in its manufacturing business.

Another characteristic is agile cooperation with other automotive-related sections within the Sumitomo Corporation Group. In Mexico, we have put in place a supply flow to complete the value chain between businesses within our Group. This involves procuring steel sheets from the steel service center as our steel processor and supplier, manufacturing parts, and delivering them to completed cars manufacturing plants. We also set up the Automotive Manufacturing Related Business Working Group comprising more than 100 employees from business units and divisions across the Company to share information and strategies and actively discuss specific business operations. Outside Japan, we are deepening cross-organizational collaboration and proactively sharing information and exchanging opinions to do business in the way best suited to each country or region.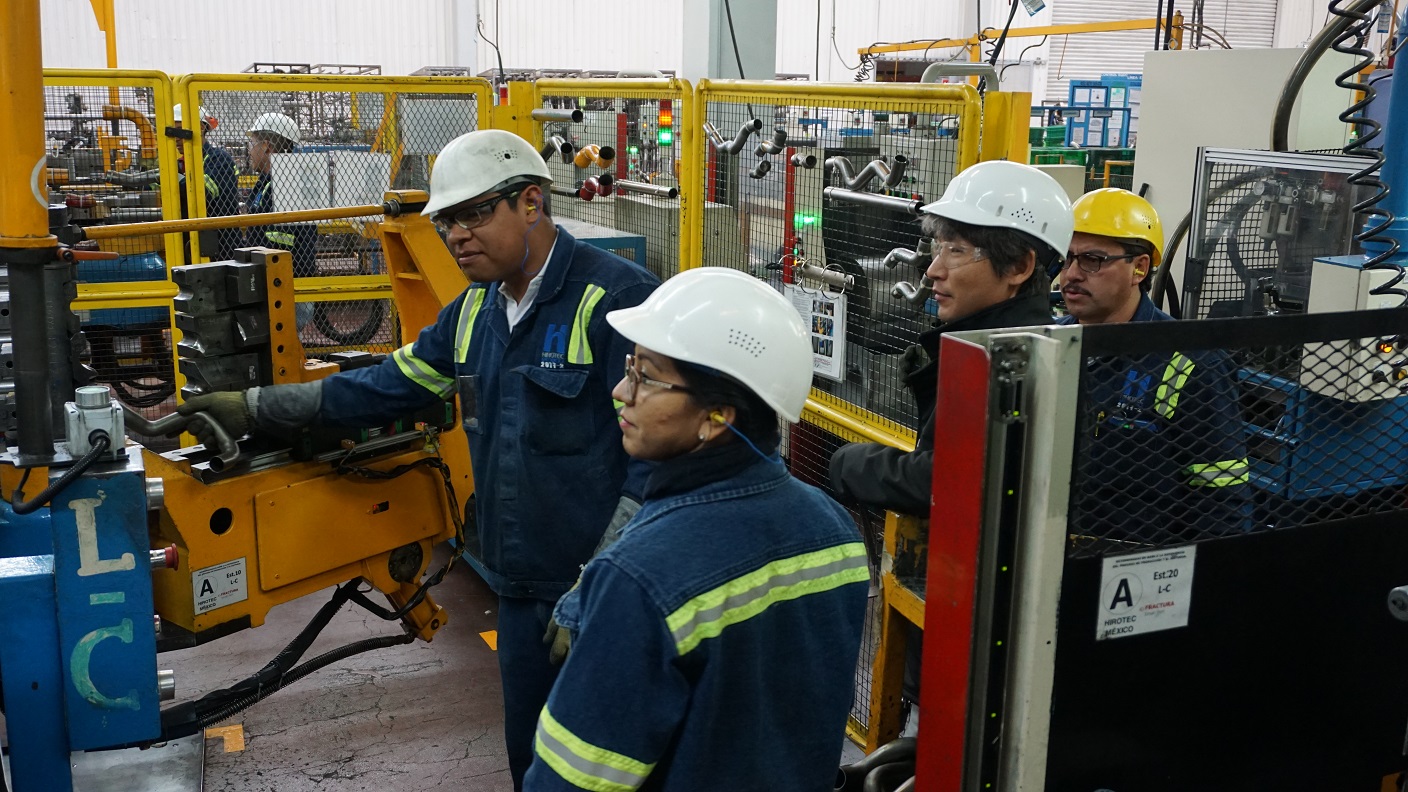 Seeking manufacturing business in a new era
The world's automobile industry is said to be undergoing a once-in-a-century transformation. There are ever-increasing number of electric vehicles (EVs) on the road and next-generation vehicles, such as self-driving cars and connected cars, are being developed for commercialization. In light of such big changes in the industry, Sumitomo Corporation is aggressively experimenting with new initiatives to create new business models for the next phase. To take an example, we invested in a new US-based EV manufacturer, Rivian Automotive, which aims to build a new integrated mobility platform encompassing all functions from upstream through downstream (planning, development, production, sales, use, and service) for a new age of mobility. Through its investment, Sumitomo Corporation aims to establish a solid business base in the new field.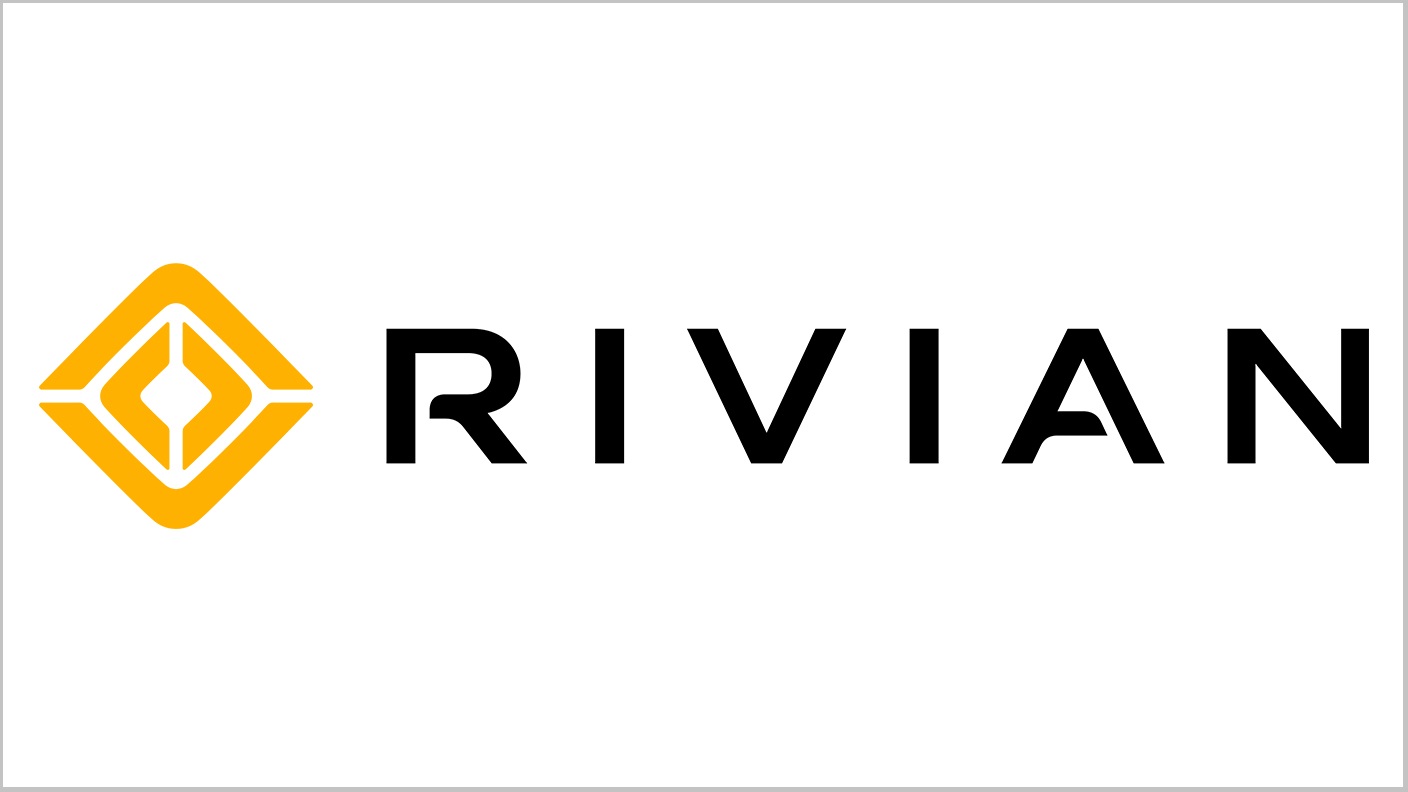 Keyword
Transportation & Construction Systems Business
Japan
East Asia
Asia and Oceania
The Americas
Transportation