Global Cases
Providing Stable Supplies of Biomass Fuel for a Low-Carbon Society
Canada / Brazil
Import and sales of woody biomass fuel
Biomass* power generation, which can provide a stable supply of electricity regardless of weather conditions, is gaining increased attention as a result of the growing importance of renewable energy in recent years. Sumitomo Corporation embarked on the import and sales of woody biomass fuel in 2008, ahead of industry competitors.
The business is based on the company's 40-plus years of experience in the overseas procurement and stable supply of wood chips for paper pulp. In FY 2017, Sumitomo Corporation had the largest share (55%, 270,000 tons) of wood pellet imports, playing a major role as a leading importer of biomass fuel. A part of it has long been supplied to power plants operated by the group company Summit Energy in a stable manner. It also enables another group company Jupiter Telecommunications to provide electric power to customers at attractive prices.
In addition to dedicated biomass power plants, biomass, mixed with coal, also fuels conventional thermal power plants, contributing to cutting CO2 emissions by reducing the amount of fossil fuel used.
The long-term stable supply of biomass fuel serves a low-carbon society, and also assists "Achieving Harmony with the Global Environment," and "Contributing to the Development of Local Communities and Industries" included in the Sumitomo Corporation Group's Material Issues. Sumitomo Corporation will continue promoting the spread of renewable energy and driving global environmental conservation, striving to increase its import share of biomass fuel to 40% (1.6 million tons) by FY 2021.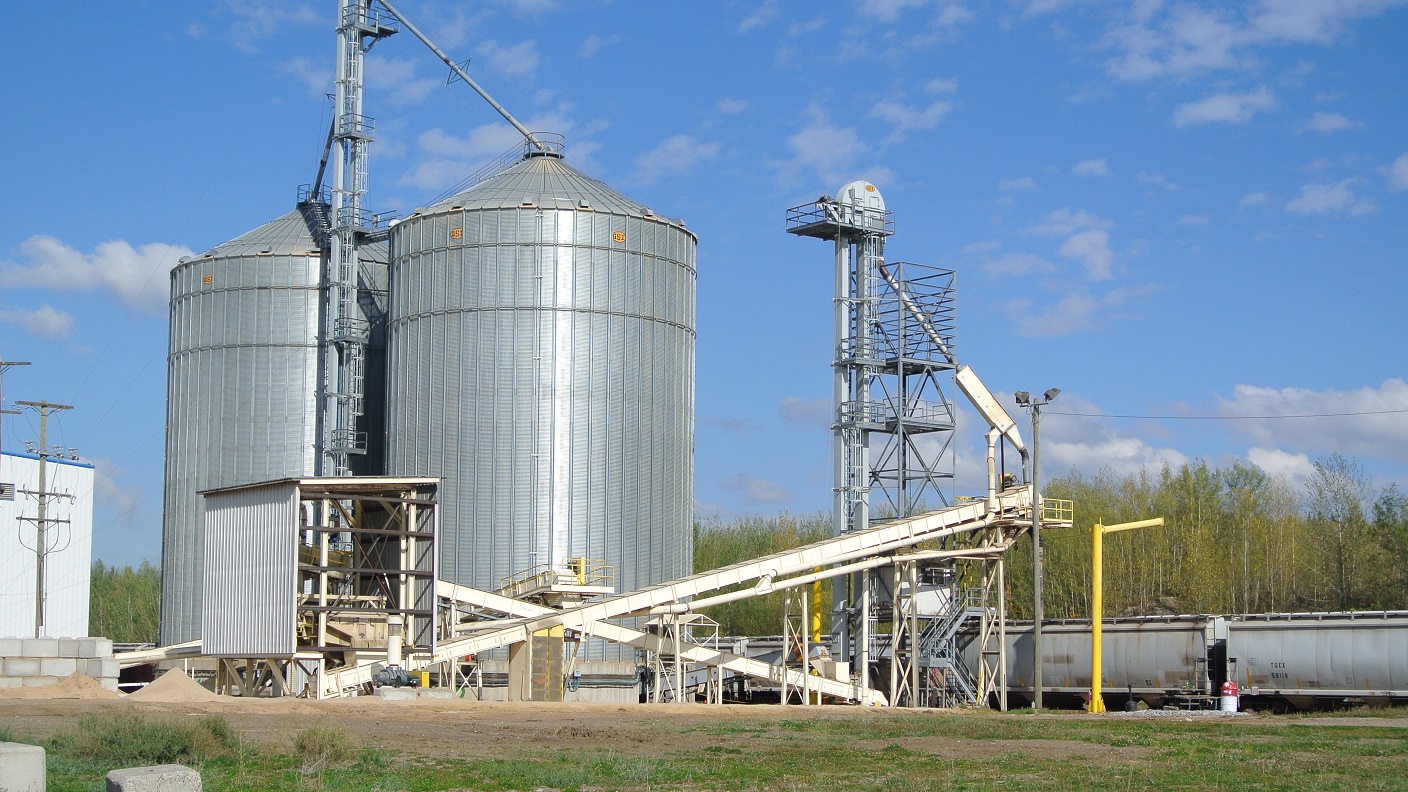 * Biomass: Renewable, organic resources derived from organisms (plants), excluding fossil resources. CO2 emitted by biomass combustion is offset by the fact that the CO2 had previously been absorbed by plants from the air through photosynthesis.
Entering wood pellet production industry
Sumitomo Corporation began wood pellet production in July 2017, when it acquired a 47.6% stake in the Canadian company Pacific Bioenergy (PBEC). PBEC boasts the second-largest wood pellet production capacity in Canada, a country world-renowned for its rich forestry resources.
Wood pellet is a type of biofuel made from compacted sawdust, plane shavings, and other industrial waste, along with hitherto wasted wood such as thinnings and logging residue. By finely pulverizing and compressing the wood into pellets, the wood is made easier and cheaper to transport, and capable of yielding greater thermal efficiency.
Eyeing the future growth of biomass fuel demand, Sumitomo Corporation has also been investing in and participating in the management of Cosan Biomassa since February 2016. Cosan Biomassa develops pellet fuel made from sugarcane residue. It is a subsidiary of Brazilian firm Cosan S.A. Industria e Comercio, the world's largest sugar manufacturer.
Keyword
Living Related & Real Estate Business
The Americas
General Productss