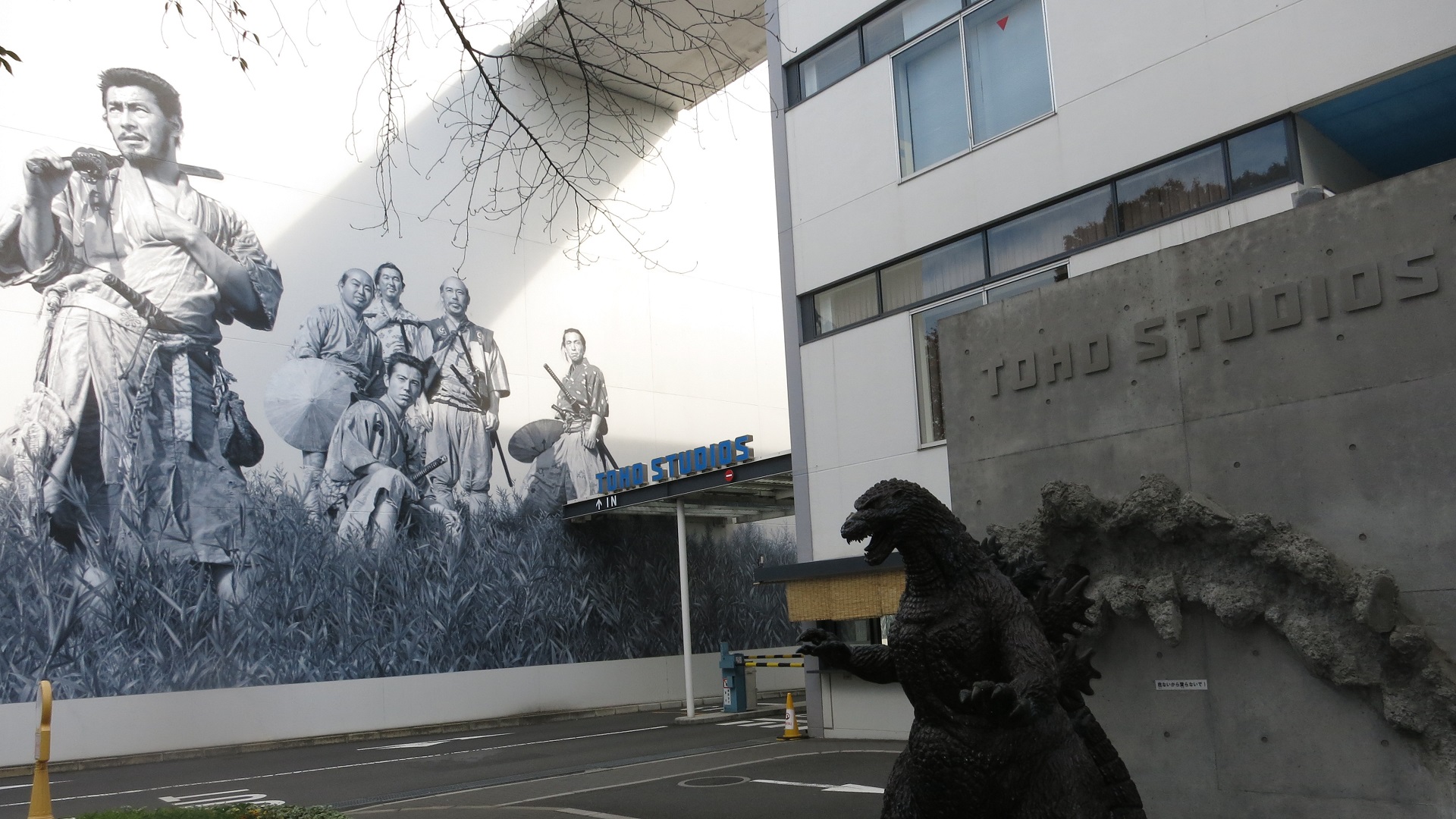 Global Cases
Providing outstanding films with a master filmmaker to a global audience
Corporate Communications Staff Explores the World
Publications Team

Asami Inui

Joined Sumitomo Corporation in 2007. After performing international trading business and planning work for the tubular products division in 2015 joined the corporate communications department, where I am engaged in global activities such as global internal newsletters, conduct Sumitomo Corporation Groups workmates interviews, and corporate websites. As a student I worked part-time at movie theaters, and interned at the Berlin International Film Festival as a study-abroad student in Berlin. As an avid moviegoer whose target is to watch 100 films a year, but I regret that in recent years only has time for about 50. My dream is to one day find my name in the end credits of a film.
The market of Japanese film industry is worth 220 billion yen. Around 1,200 titles are screened each year, coming roughly 170 million people to movie theaters*. It is perhaps not widely known that Sumitomo Corporation has deep ties with the film industry. Since 1993 Sumitomo Corporation has invested in films directed by Yoji Yamada, best known as the screenwriter and director of the timeless classic Otoko wa Tsuraiyo (It's Tough Being a Man) series. What a Wonderful Family! 3: My Wife, My Life, due for release on Friday, May 25, 2018, is the 15th such film financed by Sumitomo Corporation. In early November 2017 I visited the film crew site and interviewed producer Hiroshi Fukazawa, who has created many films with director Yoji Yamada for years.
* 2017 figures published by the Motion Picture Producers Association of Japan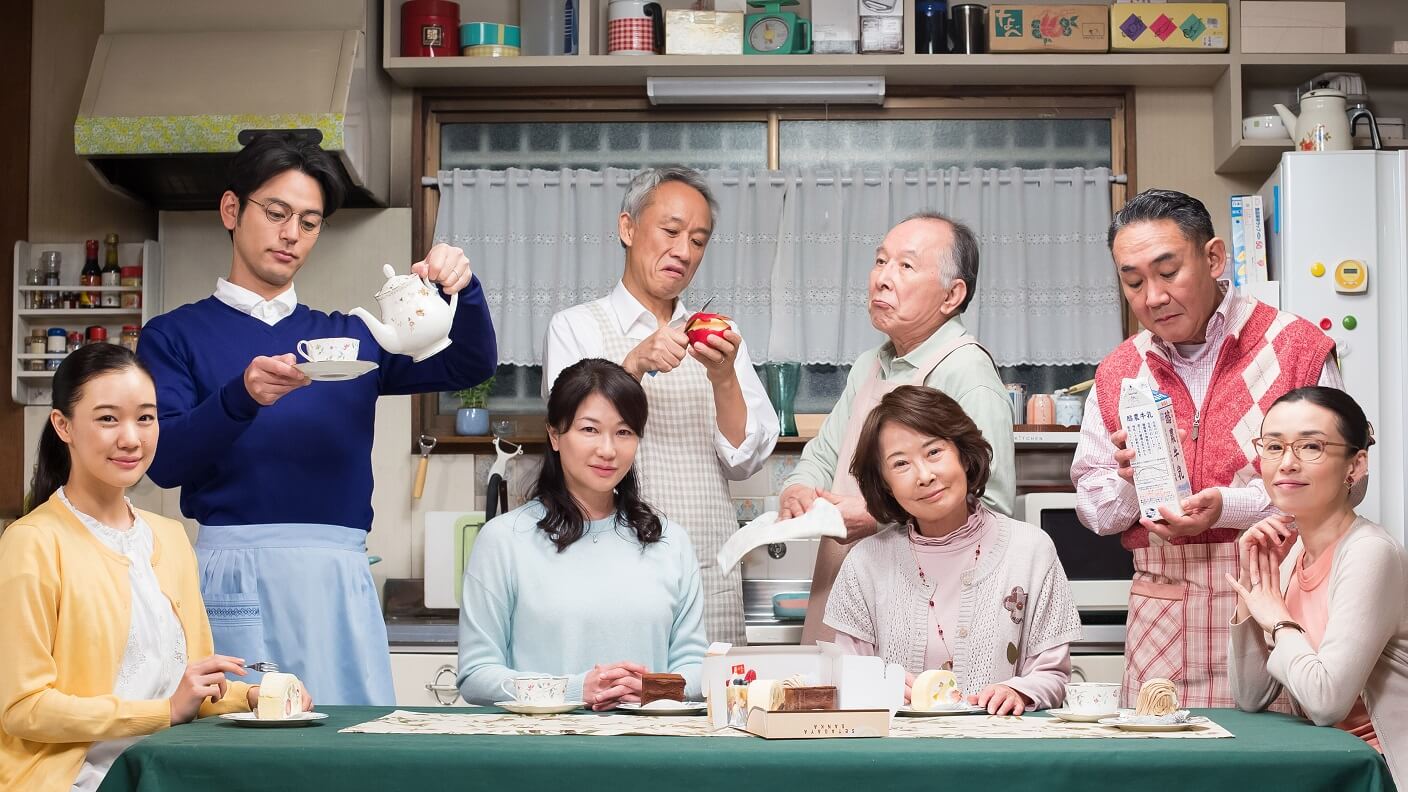 The birth of cinema and the Japanese film industry
It is generally understood that movies originated in 1895, when the French brothers Auguste and Louis Lumière invented the cinematograph, which led to the first commercial public screenings of motion pictures. Filmmaking subsequently arrived in the United States, where, because of its temperate and stable climate, studios increasingly based themselves in a Los Angeles neighborhood, today's Hollywood. In Japan, filmmaking experienced a golden age in the 1950s after movie censorship by the GHQ was lifted in 1952 following the signing of the San Francisco Peace Treaty the year before. Director Yoji Yamada works for Shochiku, one of Japan's four film companies performing all three functions of production, theatrical release (movie theater) and distribution (sales and promotion). The company is a member of the Motion Picture Producers Association of Japan. Mr. Yamada joined Shochiku's film directing department in 1954, a time when actors, directors and screenwriters were usually employees of film companies.
The history of Sumitomo Corporation's investment in Yoji Yamada films
In 1993 producer Hiroshi Fukazawa was busy finding investors for a title under production when he found out, through consulting what was then the Long-Term Credit Bank of Japan, that Sumitomo Corporation was investing in films. The title in question was A Class to Remember, a project Yoji Yamada had been planning for 15 years. After learning about the film from Mr. Yamada, and reading the screenplay, the manager at Sumitomo Corporation gave the go-ahead for the funding. A Class to Remember, which scrutinized education through portrayals of teachers and students from diverse backgrounds, won the Best Picture Award at the Japanese Academy Awards the same year.
* A Class to Remember was the first Yoji Yamada film invested in by Sumitomo Corporation. The popular series comprised four works released between 1993 and 2000.
Mr. Yamada made 48 films between 1969 and 1995. He was responsible for the original stories, screenplays and direction of the Otoko wa Tsuraiyo franchise, which made its protagonist Torajiro, better known as Tora-san, and for the screenplays of the Free and Easy series. Films he made in the 2000s, such as The Twilight Samurai and About Her Brother, were screened at the Berlin International Film Festival and other overseas film festivals. His rich and prolific career, which has resulted in films loved by large audience in Japan and abroad, earned him the Medal with Purple Ribbon in 1996, the Person of Cultural Merit title in 2004 and the Order of Culture in 2012. In 2014 Mr. Yamada created Tokyo Family, a tribute to Tokyo Story by the late Japanese master filmmaker Yasujiro Ozu. In 2015 the Tokyo Family cast reunited for the first of the What a Wonderful Family! films, Mr. Yamada's first comedy series since Otoko wa Tsuraiyo. What a Wonderful Family! 3: My Wife, My Lifedue for release in 2018 is the third What a Wonderful Family! film.
Sumitomo Corporation has invested in all Yoji Yamada works since A Class to Remember. We have also actively involved in the film industry such as operation of film production and distribution company Asmik Ace (a Jupiter Telecommunications Group company). In 2016, as part of the move to expand media entertainment business, Sumitomo Corporation invested in films produced for Animenome, animation production project. We have also entered into a capital alliance with the Chernin Group, a major US media conglomerate producing films and popular TV series and engaging with various other digital media businesses.
Visiting the filming set of What a Wonderful Family! 3: My Wife, My Life, the 15th film funded by Sumitomo Corporation
I visited the crew at Toho Studios. The studio covers an area of about 76,000 m², of which up to about 66,000 m² are available for shooting on set. At the entrance I was greeted by a human-sized model of Godzilla along with a huge mural of the seven samurai shot by the famous director, Akira Kurosawa. Shooting on set is a prohibitively expensive undertaking, and as a consequence is becoming less and less common in an age of shrinking production budgets. Director Yoji Yamada's latest work is being filmed across 1,324 m² of floor space, one of the largest on site. The same stage was used for Love and Honor, a period drama also directed by Mr. Yamada. The main samurai residence shown in the film, which starred famous actor, Takuya Kimura, was constructed here in its entirety.
Mr. Yamada's new work, My Wife, My Life (lit. Wife, Be Like a Rose) is the third film in the What a Wonderful Family! series, which comically portrays the many events experienced by one family. Scenes where all members of the three-generation family gather to sort out problems are one of the highlight scenes. The constructed set includes the whole house where Konosuke Hirata, the eldest son, lives with his wife, children and parents. The greatest advantage of filming on set is the flexibility it offers: shooting can take place any time of the day or night, lighting can be adjusted at will, positions of rooms can be shifted about, and camera angles can be optimized.
The cast and a roughly 20-member crew are on standby crammed into a space about 15 m², with hardly any room to move. Mr. Yamada delicately prepares each scene: for each page of the script, the speaking parts are read through many times, and scenes go through numerous tests until satisfactory. Because Mr. Yamada also writes his screenplays, he is very particular about his lines, and continues editing a completed script even as the shooting proceeds. It is not uncommon for him to announce changes to the script on the day of shooting by issuing "extras" to his cast and crew.
The running time of this film is two hours, which will be filmed in about two months. A day of shooting, from morning till night, will give about two or three minutes of footage, the accumulation of which—minus the bits that end up on the cutting room floor—result in a feature-length film. Visiting the set provided me a glimpse of the staggering amount of work involved in making a movie that inspires and recharges us for another day.
Postscript
As a rule, film sets do not have ceilings in order to allow shooting from all angles. Separate sets, therefore, had to be built for the 1st-floor living room and 2nd-floor bedroom of the Hirata family home. The roof in the film was computer-generated, as were neighboring houses, although realistic models were made of some of the windows and parts of the interior. Dead leaves in the garden and the wind blowing outside were likewise realistically reproduced using electric fans, demonstrating professional attention to detail.
Keyword
Media & ICT Business
Japan
Information Telecommunications