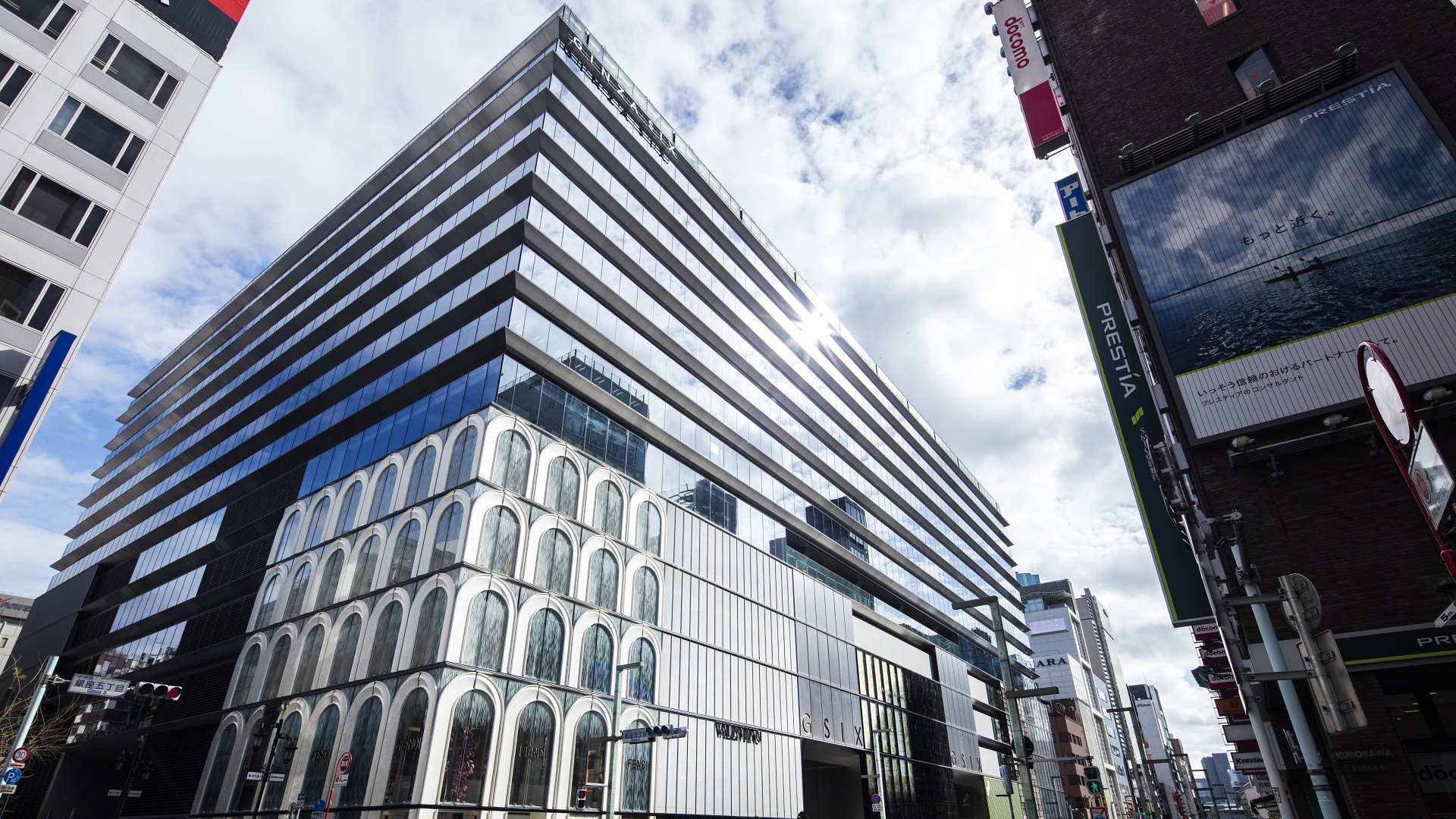 Global Cases
Ginza's largest retail complex
Japan
Ginza Six adding a new and splendid page to Ginza's history
On April 20, 2017, Ginza Six made its grand opening. This retail facility, the largest in the Ginza area, was jointly developed by J. Front Retailing, Mori Building Company, the LVMH Group, and Sumitomo Corporation (real estate business division) as part of the Ginza 6-chome district redevelopment. Ginza Six occupies a site of 9,080 square meters, with 13 floors above ground and six underground. Its retail space comprises 241 stores largely operated by luxury brands, with the upper seven floors offering equally large office space. There is also a rooftop garden, the largest in the Ginza area, as well as a cultural and event space (Kanze Noh Theater) in the basement, making Ginza Six a truly versatile center offering new value.
Sumitomo Corporation won the opportunity to participate in the Ginza Six project because of its rich track record as a general developer and proven high-level ability to develop and operate retail facilities. Through this and other such projects, Sumitomo continues to add to its experience and expertise in the retail facility business, further widening its sphere of activity. We are also proud that our participation in these projects enhances urban facilities, bringing greater comfort, convenience, and enjoyment to people's daily lives.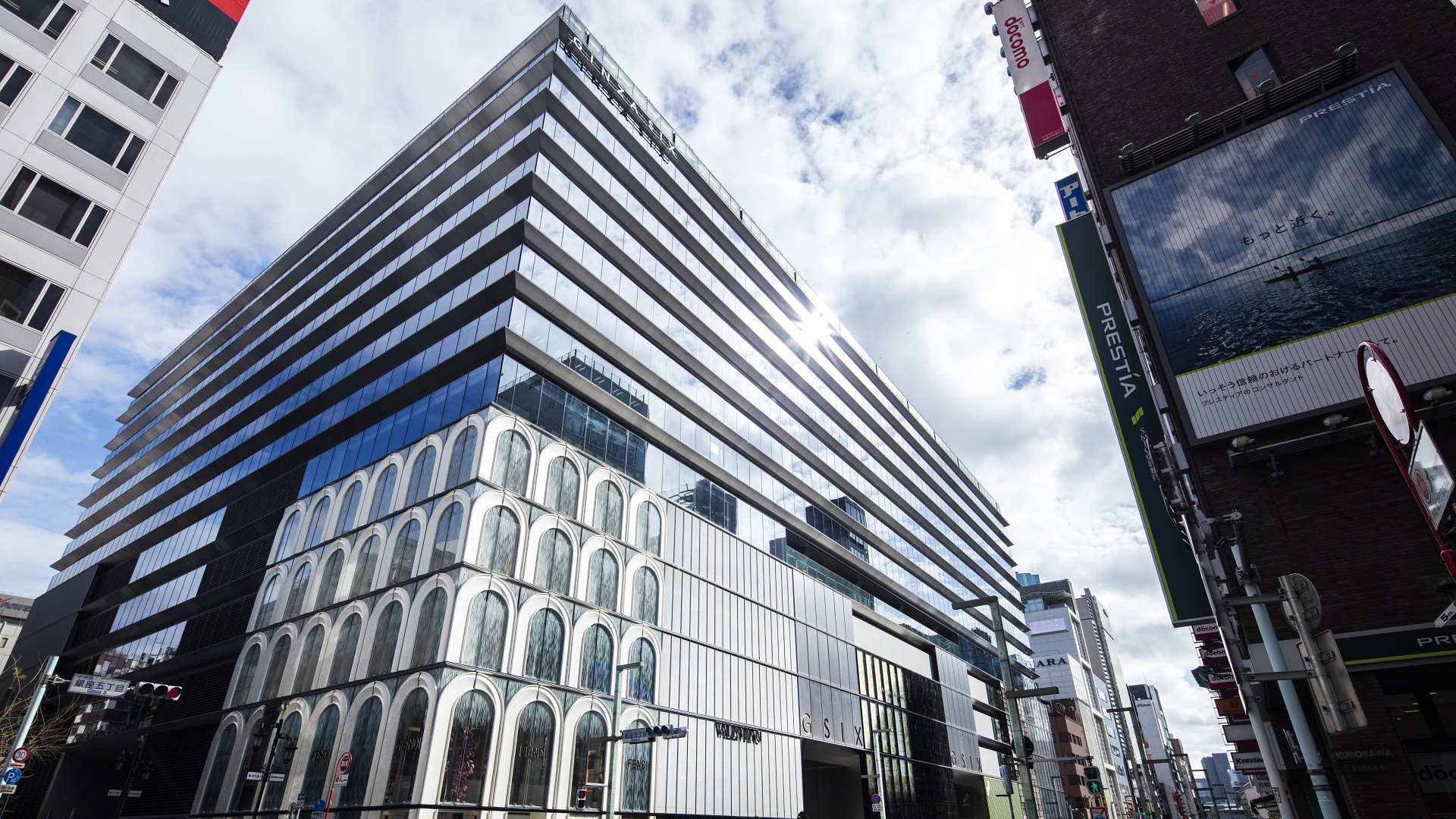 Ginza Six: To the new stage
Having celebrated its first anniversary as the largest retail facility in the Ginza area on April 20, 2018, Ginza Six remains popular with many customers.
Ginza Six attracts a broad range of visitors, most of whom are in their 20s to 60s, with an even split between the genders. The retail facility's sales largely come from well-to-do customers from Tokyo and other parts of Japan and around the world, as well as trend-setting customers. Many of them, including those from abroad, are repeat visitors to this prime location.
To offer a unique and exclusive shopping experience, Ginza Six has also started a reciprocal customer service package in partnership with overseas luxury shopping malls, such as LANDMARK in Hong Kong and TAIPEI 101 in Taiwan. Such partnerships are scheduled to be expanded to luxury shopping malls in other cities as well.
Working together with domestic and international artists, the Kanze Noh Theater, its stores and tenants, and the Ginza district itself, Ginza Six continues to evolve as a new must-go place for experiencing the culture of Ginza and Tokyo.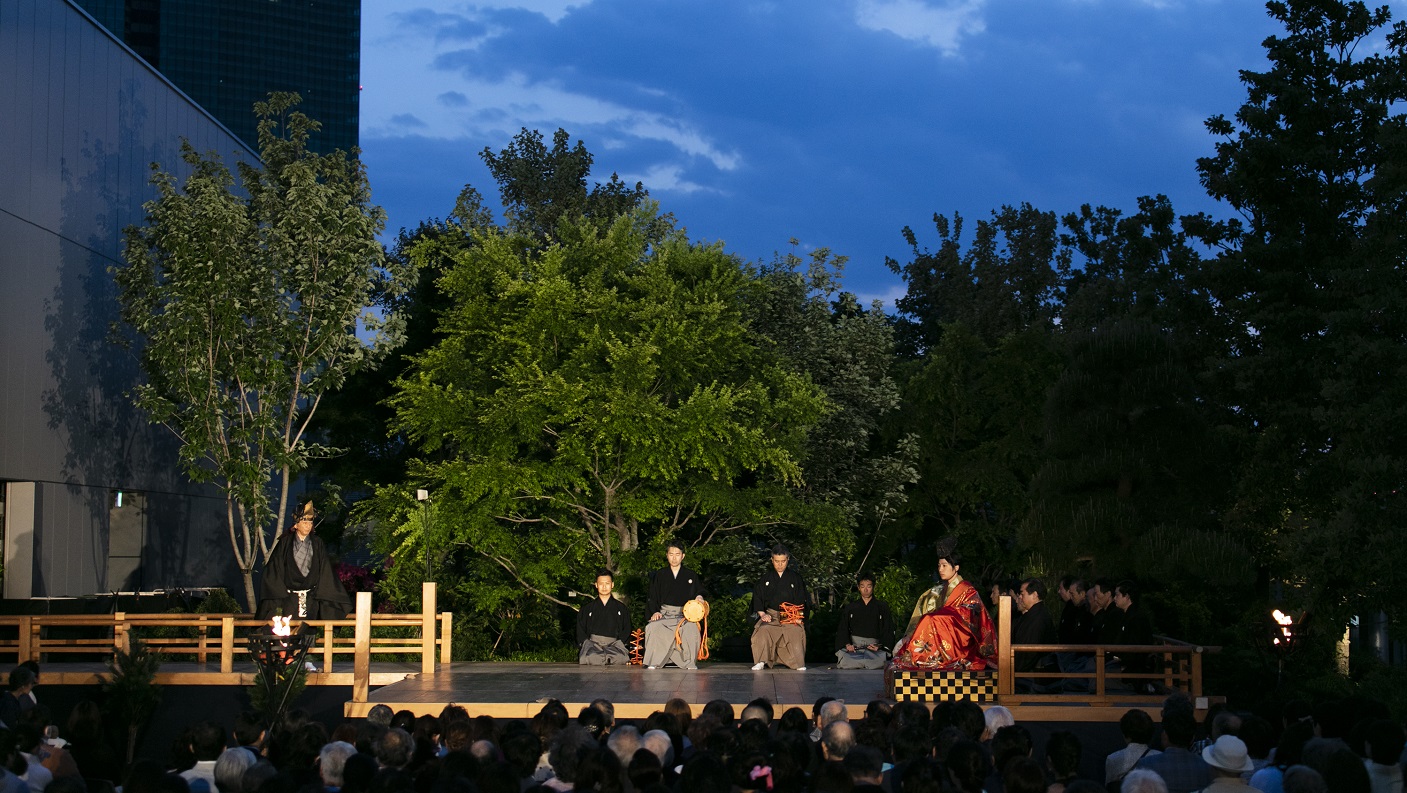 Accolades
Talk of the Town Award, the 35th Mainichi Fashion Grand Prix (organized by the Mainichi Newspapers and supported by the Ministry of Economy, Trade and Industry)
Category A (TV commercial) ACC Gold, Film Division, the 57th ACC Tokyo Creativity Awards 2017
Eastern Sekiwake, the Nikkei Marketing Journal Nikkei Trendy Products Awards 2017
Nominated for the 34th U-Can Buzzword Awards 2017
Nikkei MJ Award ,The Nikkei Product and Service Excellence Awards 2017
Tenant-selected Developer Awards, Newcomer Award,the Developer & Tenant Awards 2017
Accepted in Commercial Signage Division, the 51st Japan Signage Design Awards 2017
Certified through the Social and Environmental Green Evaluation System (SEGES) as a "development that contributes to society and the environment through the creation of greenery" (urban development SEGES) and an "urban oasis"
Japan Design Space Association Award/Ginza Street Association Award for Excellence, The Ginza Display Contest 2017
Large Retail Division ,Interior Design's Best of Year Awards (U.S. prestigious magazine)
DSA Design Award Grand Prix 2018 Gold Prize
The 4th Retail Promotion Award 2018
The 58th International Premium Incentive Show Autumn 2018
The 24th Japan Association for Real Estate Sciences(JARES) Performance Award, JARES President Award
IES Illumination Awards 2018 Award of Merit
The Illuminating Engineering Institute of Japan Design Award for Light and Lighting Award of Merit
The 5th The Real Estate Journalists Association of Japan(REJA) REJA Award, Project Award
The 17th Roof-walls greening technology Competition Minister of Land, Infrastructure and Transport Award: rooftop greening department
The 67th 2018 Nikkei Advertising Awards Best Award: Nikkei Magazine Style department
Keyword
Living Related & Real Estate Business
Japan
Real Estate
Retail Service Operations
General Productss