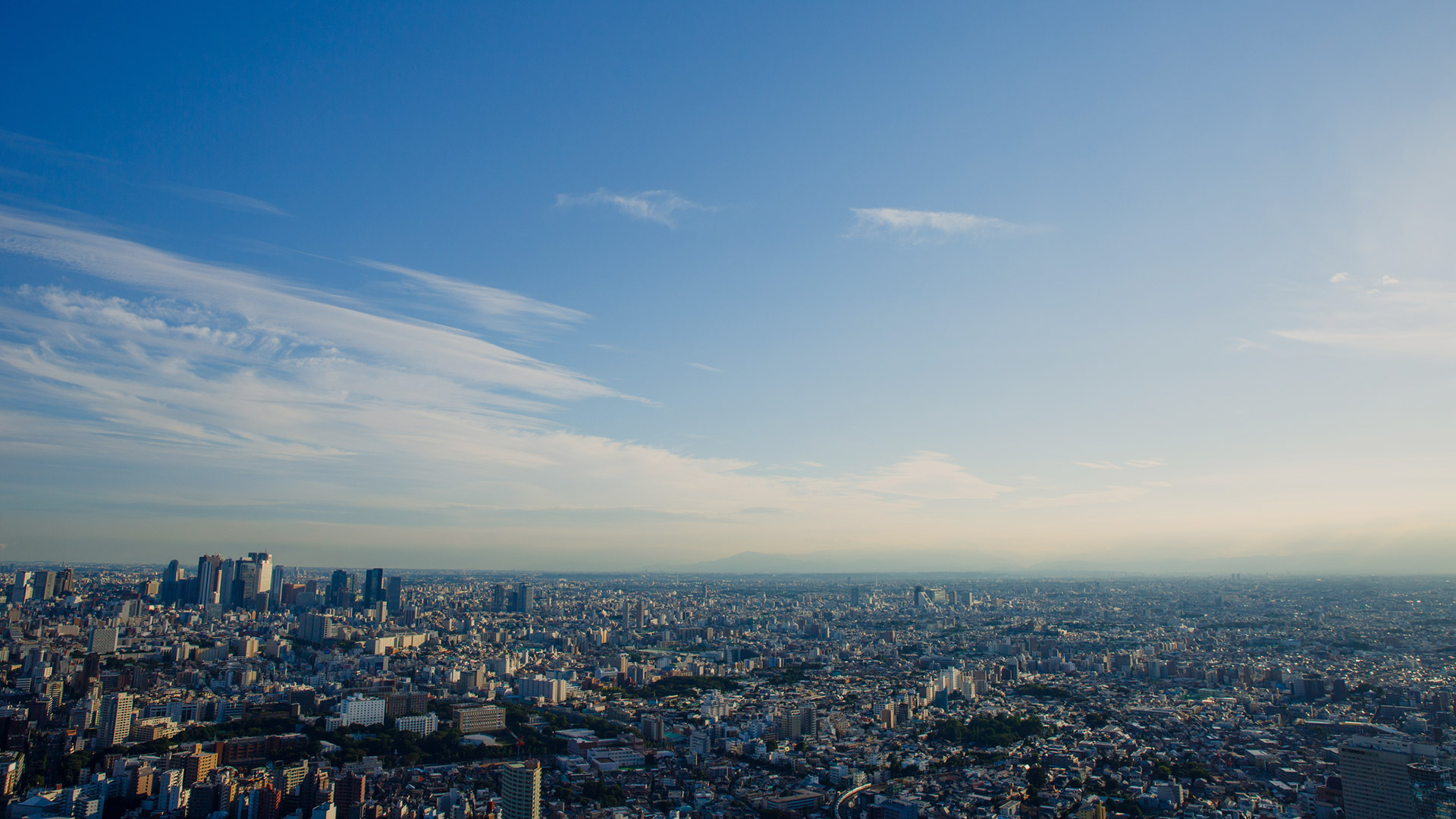 Respect for Human Rights
Sumitomo Corporation Group's Human Rights Policy
Established in May 2020
Sumitomo Corporation declares in its management principles that it aims to be a global organization that contributes broadly to society and places prime importance on utmost respect for the individual. We will respect human rights to fulfill our corporate social responsibility, and pursue sustainable growth with society.
Sumitomo Corporation became a signatory in 2009 to the "Ten Principles of the United Nations Global Compact", which advocates for values common to its own management principles, including those regarding human rights and labor. We also respect the "International Bill of Human Rights" and the International Labor Organization's "Declaration on Fundamental Principles and Rights at Work", and we operate in accordance with the "United Nations Guiding Principles on Business and Human Rights".
Scope of application

Sumitomo Corporation endeavors to ensure that all executives and employees within its group fulfill their responsibility to respect human rights. In addition, we encourage our suppliers and business partners to accept, understand and practice this policy so that we can work together to fulfill our social responsibilities, including respect for human rights in the relevant value chain.

Human rights due diligence

Sumitomo Corporation strives to identify and to prevent or mitigate any adverse impact on human rights through the application of human rights due diligence processes. Where we identify that our group's practices have caused or contributed to an adverse impact on human rights, we will endeavor to take appropriate remedial measures.

Compliance with relevant laws

Sumitomo Corporation will comply with national and regional laws and regulations applicable to its group operations. When those laws and regulations are incompatible with internationally recognized human rights, we will seek to employ measures to respect international human rights norms.

Stakeholder engagement

Sumitomo Corporation will seek to improve and progress human rights measures through engagement and dialogue with relevant stakeholders.

Education

Sumitomo Corporation will appropriately educate its executives and employees within its group in order to ensure that this human rights policy is understood and implemented effectively.

Reporting

Sumitomo Corporation will disclose appropriate information regarding its efforts to respect human rights.
Compliance with labor-related global standards and laws
The Sumitomo Corporation Group is addressing human rights issues. While complying with laws and regulations in our countries of operation, we support and respect the Ten Principles of the UN Global Compact, as well as the International Labour Organization's core labor standards of ten conventions in five areas: freedom of association and the effective recognition of the right to collective bargaining, elimination of all forms of forced or compulsory labor, effective abolition of child labor, elimination of discrimination in employment and occupation, and occupational safety and health. With regard to the elimination of discrimination in particular, we have clearly stated that no person should be discriminated against due to human race, nationality, gender, religion, creed, age, origin, physical or mental disability, or other reasons that are not related to business operations. We are also complying with minimum wage requirements based on the labor standards and labor conventions of each country.
Respect for the rights of children
As the world population is mostly made up of children and younger generations, the Sumitomo Corporation Group is aware that its corporate activities have an impact on the lives of children both directly and indirectly. For companies, children are family members of employees, as well as important stakeholders who will play future roles in the sustainable development of society. Based on this recognition, we signed the United Nations Global Compact in its support of the Ten Principles, and respect Children's Rights and Business Principles. We are committed to preventing the violation of children's rights through our business and social contribution activities.
Respect for the rights of indigenous peoples
As part of its commitment to respect human rights, the Sumitomo Corporation Group respects global standards pertaining to the rights of indigenous peoples, including the United Nations Declaration on the Rights of Indigenous Peoples, and the principle of "free, prior and informed consent (FPIC)." In business operations in areas where indigenous peoples reside, we recognize their unique culture and history and comply with applicable laws and regulations of each country or region.
Concept concerning the use of security companies
In the operation of its business in countries around the globe, the Sumitomo Corporation Group uses security companies to protect the safety and security of its employees. When necessary, we may use armed security personnel, recognizing the human rights risks involved and complying with laws and regulations of the countries in which we operate. We select security companies in accordance with the Voluntary Principles on Security and Human Rights and the Basic Principles on the Use of Force and Firearms by Law Enforcement Officials.
Implementation and Progress of Human Rights Due Diligence
In accordance with the Sumitomo Corporation Group's Human Rights Policy, Sumitomo Corporation began human rights due diligence in 2020 so that we can identify, prevent, and correct how we address any adverse human rights impact that the Group business activities may cause or contribute to.
Our human rights due diligence is conducted through a process in accordance with international guidelines including the United Nations Guiding Principles on Business and Human Rights, United Nations Guiding Reporting Framework, and OECD Due Diligence Guidance Responsible Business Conduct. In 2020, as a first step, we identified salient human rights issues that need to be addressed as a priority. Furthermore, we set a mid-term goal which is "To accurately assess human rights risks in all businesses, including the supply chain, and implement risk mitigation measures by 2025." In order to achieve this goal, we are conducting human rights due diligence for all Business Units.
For more information about the progress on human rights due diligence, please refer to P57-60 on ESG Communication Book (Disclosure Book).
Consultation Desks for external stakeholders
As a part of our grievance mechanism(※1), in addition to whistleblowing system, we accept opinions and grievances from external stakeholders, including the general public and customers, through the following system available on our corporate website.
We work with external experts, depending on the situation, to ensure that issues are corrected, improved, and prevented from recurrence. Also, the content of inquiries is reported to the management, including CSO, and the Corporate Sustainability Committee.
A process that employees, local residents or other stakeholders can use to lodge complaints regarding human rights violations and other issues related to enterprise's business activities including its supply chain, for resolving such issues.
Initiatives for Human Rights Issues
The Statement for the UK Modern Slavery Act 2015
We set out the steps Sumitomo Corporation has taken to help ensure that modern slavery and human trafficking are not taking place in SC's business or supply chains. The statement has been approved by the board of directors of Sumitomo Corporation.
Training on human rights issues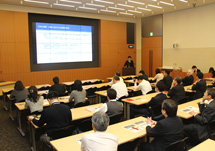 The issue of human rights abuses is becoming increasingly serious in the international community. Sumitomo Corporation Group's business activities cover a wide range of countries, regions and industrial fields. We therefore consider that it is necessary for the Group to cooperate with suppliers, customers and business partners, instead of acting alone, in promoting the entire supply chain to respect human rights throughout the entire supply chain. We have held seminars with external experts and e-learning on human rights issues that need special attention in business activities. The seminars cover a wide range of topics, including the relationship between companies and human rights issues, actual cases of emerging human rights risks, and methods of human rights due diligence. Based on laws and guidelines on human rights in various countries, we will disseminate knowledge and practices relating to respect for human rights throughout the Group.
AI and Human Rights
While AI, advanced technology, enriches people's lives, it is globally pointed out that its development, operation, and utilization may lead to human rights issues such as invasion of privacy and algorithmic discrimination. Recognizing the need to prevent such human rights issues, the Group closely monitors guidelines and discussions of government agencies, academic societies as well as practices conducted by other companies. As we pursue digital transformation (DX) in our various business areas, we will continuously address to ensure that we do not cause human rights violations by protecting the privacy of our customers and users, and preventing unfair discrimination.