Sumitomo Corporation Scholarship Program for Exchange Students from China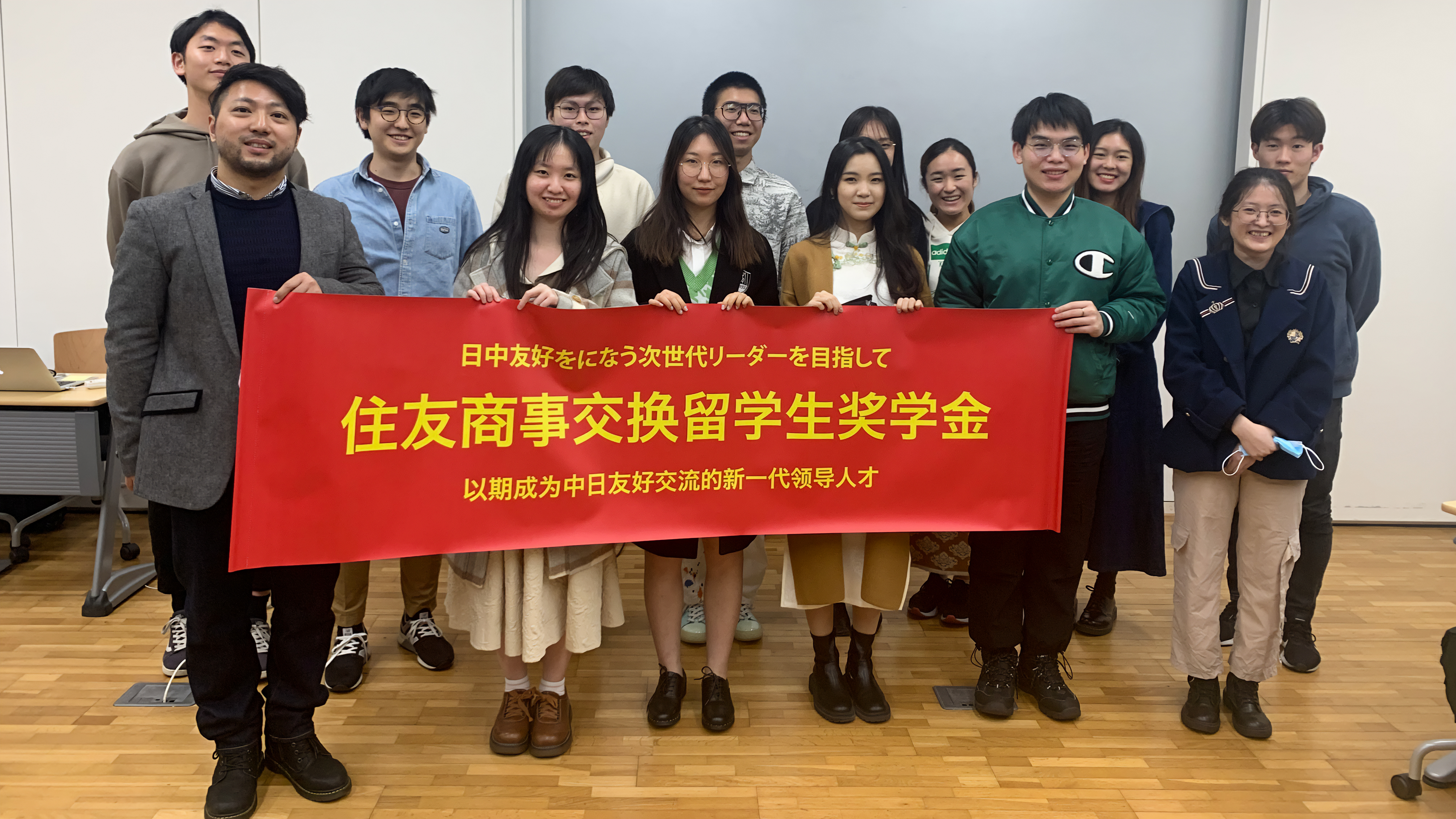 Supporting the development of the next generation of leaders who will act as a bridge between Japan and China
Sumitomo Corporation initiated the Sumitomo Corporation Scholarship in 1996 and has since been supporting Chinese students under this program. In light of China's remarkable economic development over recent years, believing it important to strengthen the friendship and relationship between Japan and China in private sector, Sumitomo Corporation launched a scholarship program for Chinese students studying in Japan to foster the development of global leaders who would make it happen.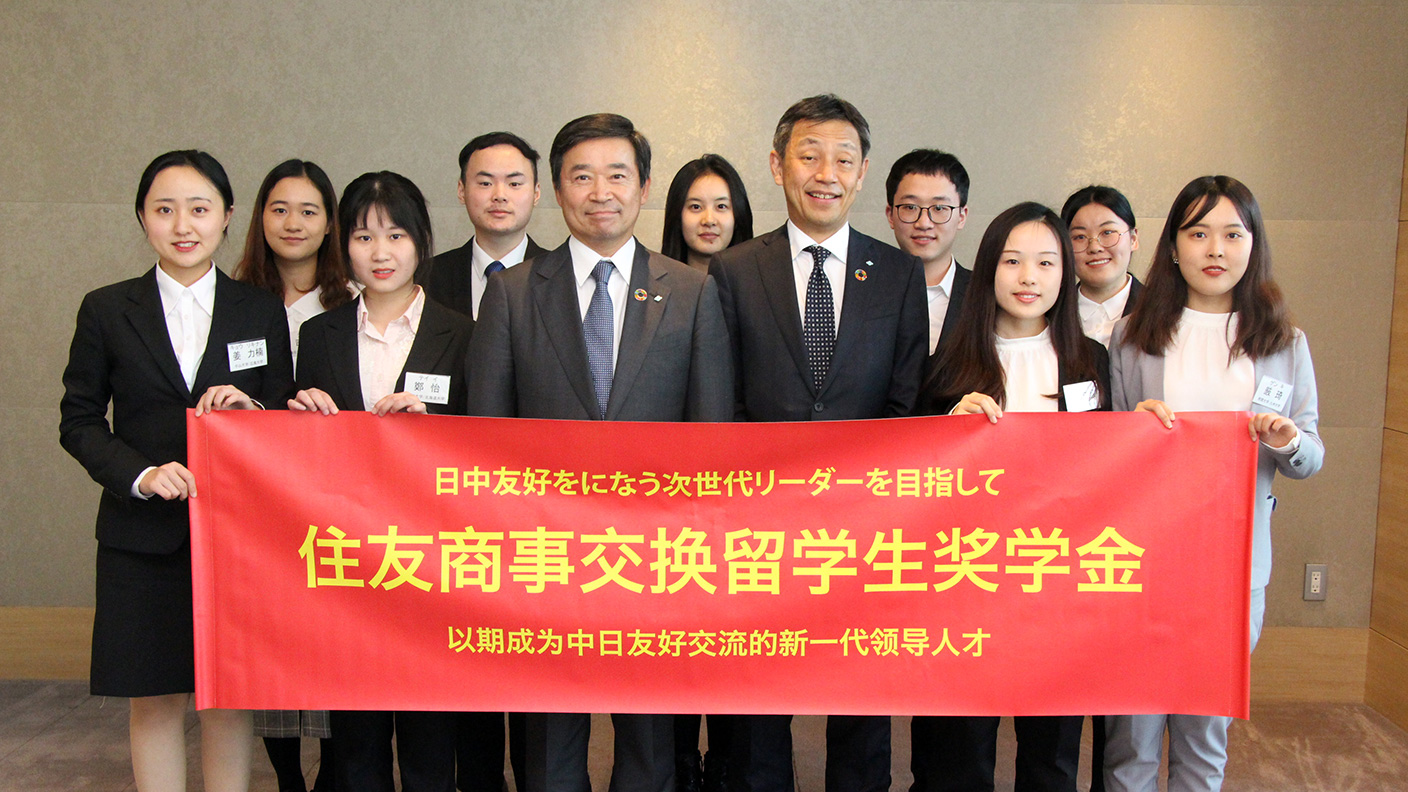 In addition to financial assistance to cover round-trip travel expenses and living costs in Japan, scholarship recipients enjoy opportunities for interaction with employees from Sumitomo Corporation China prior to leaving for Japan, and they are provided with advice regarding day-to-day life in Japan. These students are also invited to the Tokyo head office while in Japan to participate in training designed to enhance their understanding of business and culture in Japan. In addition, they pay a courtesy visit to the Chinese Embassy and attend an event to interact with participants of the University of Tokyo's Global Leadership Program. The students are thus provided with a range of opportunities to broaden their views and gain tips to design their own futures. Students who participated in the scholarship program have made comments, such as, "I would like to make an effort to improve my ability so as to act as a bridge between China and Japan for a better bilateral relationship."
*The University of Tokyo's Global Leadership Program (GLP): Special educational program implemented by the University of Tokyo to develop undergraduate students into international leaders. Sumitomo Corporation has been giving financial support to the program since its inception in 2014.