The Sumitomo Corporation Scholarship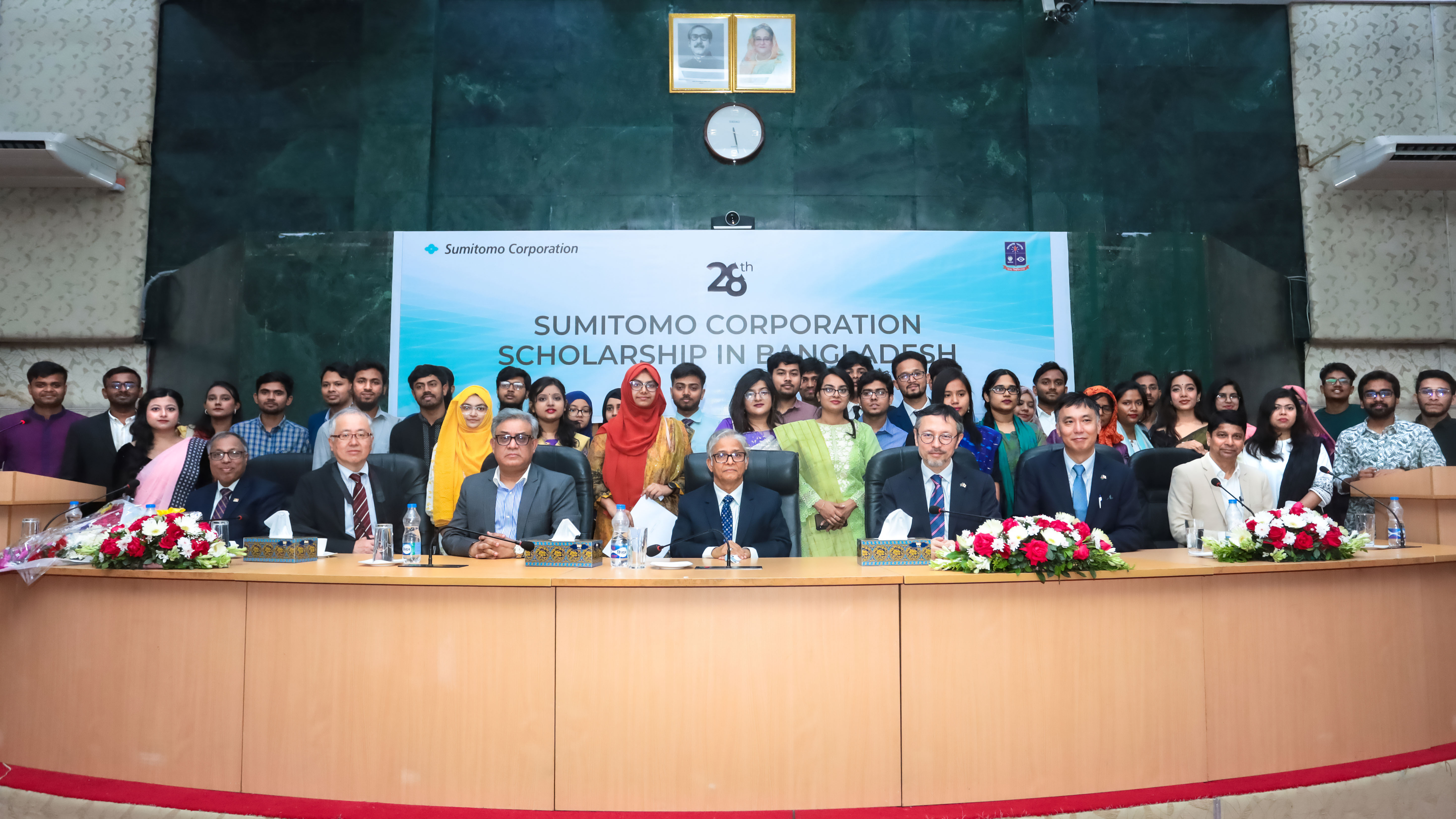 Having supported the development of future leaders in Asian countries since 1996
In 1996, as part of its 50th anniversary initiative, Sumitomo Corporation established the Sumitomo Corporation Scholarship. Since then, the scholarship has been given to outstanding university students in Asian countries, including Mongolia, Bangladesh and Pakistan, for the development of future leaders in those countries. The number of recipients of the scholarship has increased from an initial 263 students of 33 universities in 17 countries to about 1,000 students of 45 universities. In response to changes in the economic situation of each country, Sumitomo Corporation has been changing the support in cooperation with its local organizations located in the countries.
The total number of students who have benefited from the scholarship reached about 17,000 by the end of fiscal 2022.
Sumitomo Corporation is operating the scholarship program in cooperation with its subsidiaries and offices located in the targeted countries, and the program is indeed a unique initiative that would not be possible without our global network. We will continue the activity in consideration of the local needs of each country and region, while further advancing the program.