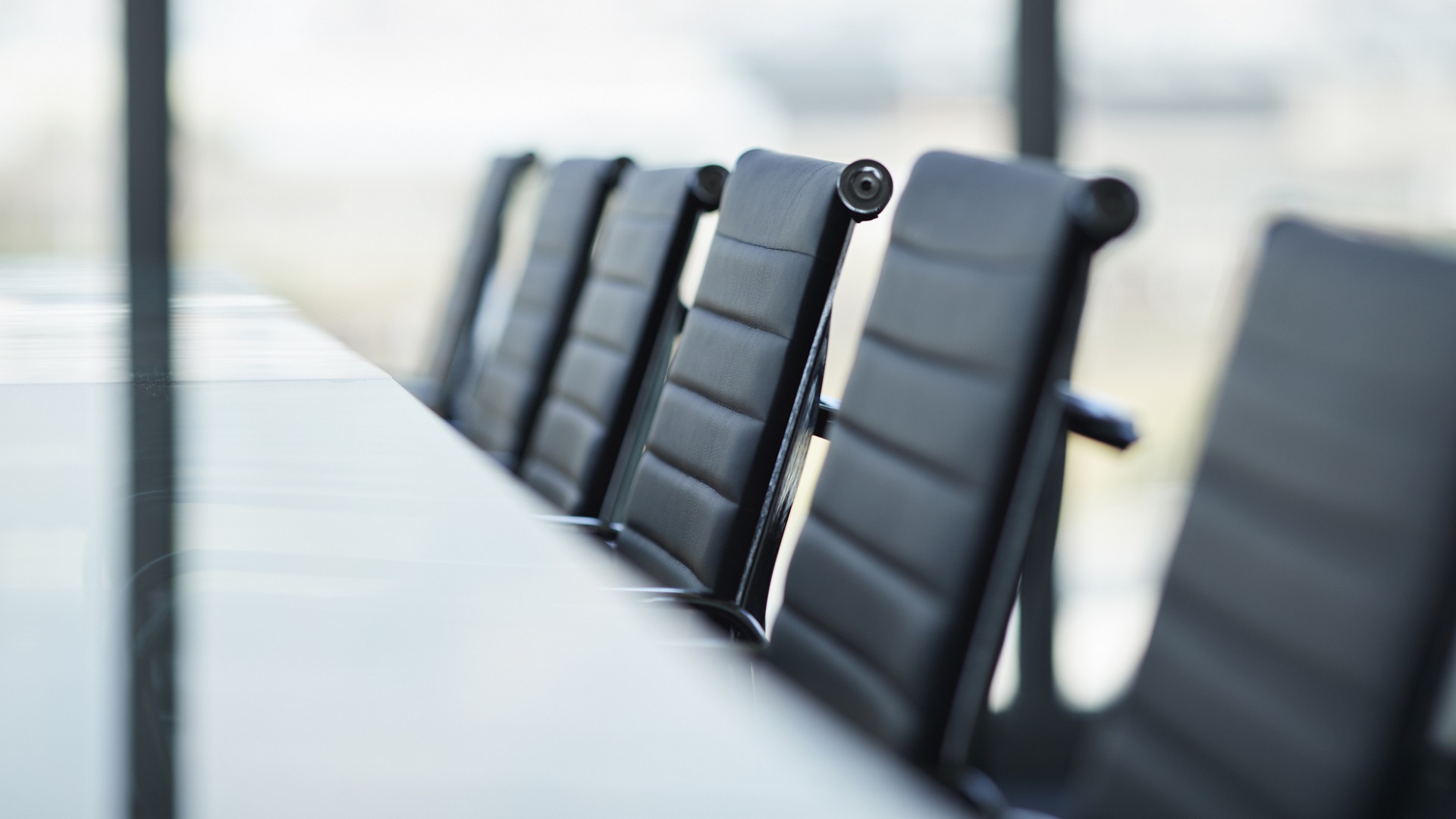 Environmental Policy and Management Structure, Objectives and Results
Environmental Policy and Management Structure
Throughout its 400-year history, the Sumitomo Group has pursued industrial development in harmony with local communities and the natural environment. Based on this foundation, the Sumitomo Corporation Group pursues business activities in such a way as to promote environmental conservation. Recognizing that various initiatives such as creating a low-carbon society that alleviates climate change, preserving biodiversity and the global environment, using energy, water and resources sustainably, preventing pollution and controlling waste emissions are the most important and long-term concerns that all individuals and organizations must address, we have established our Environmental Policy as detailed below.
Sharing this policy, Sumitomo Corporation Group companies are committed to reducing the environmental impacts of their business activities as well as to improving the environment through their business activities, based on the ISO 14001 environment management system.
Sumitomo Corporation Group Environmental Policy
I. Basic Policy
The Sumitomo Corporation Group recognizes that environmental issues are global in scale and that they are long-range concerns affecting future generations. As a global organization, the Sumitomo Corporation Group, through sound business activities, will strive to achieve sustainable development aimed at both social and economic progress and environmental preservation.
II. Basic Guidelines
In pursuing its diversified business activities both within Japan and overseas, the Sumitomo Corporation Group shall comply with the following guidelines, and, through cooperation between its Group companies, work to achieve the aims of its environmental Basic Policy.
Basic stance with regard to the environment:

To place great importance on protecting the global environment as a good corporate citizen in accordance with the Sumitomo Corporation's Activity Guidelines.

Compliance with environmental legislation:

To strictly observe legislation related to environmental matters not only in Japan but also overseas, and to abide by any agreements made.

Caring for the natural environment:

To place great importance on preserving the environment, including the natural ecosystem and biodiversity.

Response to climate change:

To place great importance on mitigating climate change and adapting to its impact.

Efficient use of resources and energy:

To be mindful of the finite availability of resources and energy and strive to use them both efficiently and effectively.

Contributing to the building of a recycling-oriented society:

To endeavor to help build a recycling-oriented society by reducing waste and reusing and recycling resources.

Promotion of businesses that contribute to environmental preservation:

To utilize our integrated corporate strength to promote businesses and projects, which contribute to environmental preservation and reduction of the impact of society on the natural environment.

Establishment of environmental management:

To use an environmental management system to prevent environmental pollution and set environmental objectives and targets which are regularly reviewed and continuously upgraded.

Disclosure of the Environmental Policy:

To communicate this Environmental Policy to all people who are working for or on behalf of the Sumitomo Corporation Group, as well as disclosing it externally.
Environmental Management Structure
Environmental management activities in the Sumitomo Corporation Group are conducted under the management structure shown in the chart below complying with the ISO 14001 environmental management system (EMS), led by the Global Environment Committee under the CSR Committee which is an advisory body to the Management Council. Since Tokyo and Osaka offices of Sumitomo Corporation acquired the Group's first ISO 14001 certification in June 1999, the scope of the system has been extended continuously. As of July 2017, a total of 19,200 employees in domestic locations of Sumitomo Corporation and some group companies are participating in these environmental management activities.
EMS:Environmental Management System
ISO 14001 integrated certification group companies
(As of Nov 2017 Sumitomo Corporation and 25 group companies)
SUMITOMO CORPORATION KYUSHU CO., LTD.
SUMITOMO CORPORATION HOKKAIDO CO., LTD.
SUMITOMO CORPORATION TOHOKU CO., LTD.
SUMISHO METALEX CORPORATION
SC PIPE SOLUTIONS CO., LTD.
SUMITOMO CORPORATION GLOBAL METALS CO., LTD.
SUMISHO AERO-SYSTEMS CORPORATION
SUMITOMO MITSUI AUTO SERVICE COMPANY, LIMITED
SMA SUPPORT CO., LTD.
SPACE MOVE CORPORATION
SUMISHO MACHINERY TRADE CORPORATION
SUMITOMO SHOJI MACHINEX CO., LTD.
SUMISHO GLOBAL LOGISTICS CO., LTD.
SCSK CORPORATION
VA LINUX SYSTEMS JAPAN K.K.
SUMISHO INTERIOR INTERNATIONAL INC.
SUMISHO MONTBLANC CO., LTD.
SC FOODS CO., LTD.
CHIBA KYODO SILO CO., LTD.
SMB KENZAI CO., LTD.
SUMISHO MATERIALS CORPORATION
SUMITOMO SHOJI CHEMICALS CO., LTD.
SUMITRONICS CORPORATION
SUMMIT PHARMACEUTICALS INTERNATIONAL CORPORATION
SUMMIT AGRO INTERNATIONAL LTD.
Group Companies with ISO14001 certified
■Japan(As of Jul 2017, 5 group companies)
SUMMIT STEEL CO., LTD.
KIRIU CORPORATION
IG KOGYO KAISHA., LTD.
SUMMIT INC.
SUMISHO AIRBAG SYSTEMS CO., LTD.
■Overseas(As of Jul 2017, 15 group companies)
SHANGHAI NIKKA METAL PRODUCTS CO., LTD.
WUXI SUMMIT-BAO METAL PRODUCTS CO., LTD.
TIANJIN HUA ZHU METAL PRODUCTS CO., LTD.
FOSHAN SUMMIT NIKKA MOLD AND METAL PRODUCTS CO.,LT
MASON METAL INDUSTRY CO., LTD.
SUMITOMO CORPORATION ASIA & OCEANIA PTE.LTD
SUMITOMO CORPORATION THAILAND LTD.
SUMI-THAI INTERNATIONAL LTD.
SUMISHO METAL (THAILAND) CO.,LTD.
CALAMBA STEEL CENTER, INC.
PT. SUPER STEEL KARAWANG
HANOI STEEL CENTER CO., LTD.
THANG LONG INDUSTRIAL PARK II CORPORATION
INDIA STEEL SUMMIT PRIVATE LIMITED
TOYOTA UKRAINE
Setting Environmental Objectives
To reduce any adverse impact and promote environmental improvement, the Sumitomo Corporation Group sets annual environmental objectives for the period commencing on April 1 and ending on next March 31.
At Sumitomo Corporation, the Eco Leader identifies the environmental aspects of each department and evaluates their seriousness every January and February, before setting each year's objectives. Based on the results, EMS Promoters specify significant environmental aspects for each Business Unit and the Corporate Sustainability Department reviews them for the entire company. Significant environmental aspects for the entire company identified in this review are discussed at the Global Environment Committee, and after reviewing the achievement level for the current year, new objectives for the following year are resolved.
Environmental Objectives and FY 2016 Environmental Achievements (Sumitomo Corporation)
Environmental Objectives

FY 2016 Environmental Achievements




Comply with environmental laws and regulations




Implement continuing education program on the Waste Disposal and Public Cleansing Act and other environment-related laws/regulations

Conduct on-site checks of waste disposal service providers and encourage the sharing of information within the Group

Seminars featuring outside instructors and workshops covering on-site checks at industrial waste disposal facilities (for the 10th consecutive year)

Information was shared within the Group via the environment management system

Pursue environmentally-sound projects




Expand renewable energy businesses

Promote businesses that help create a recycling-oriented society

Promote other businesses to reduce environmental burden

Promoted renewable energy businesses both in Japan and abroad: participated in an offshore wind power generation project in Belgium and UK, implemented the solar power project in Minamisoma City in Fukushima Prefecture, and constructed wood biomass power plant in Sakata City in Yamagata Prefecture, and Handa City in Aichi Prefecture, Japan

Promoted businesses to create a recycling-oriented society, to reduce environmental burden: verification of a large –scale power storage system utilizing reused EV batteries in Satsumasendai City in Kagoshima Prefecture, EPC contract of ultra super-critical pressure coal thermal power generation in Thailand, Malaysia and Indonesia, support growing fuel cell-related technical cooperation promotion in the United States, etc.

Manage and reduce environmental burden


Measure and reduce electric power/gas consumption and waste generation at all sites in Japan

Measure and reduce the environmental burden/impact of business activities (by promoting energy conservation in logistics, increasing the number of sites compiling environmental performance data, etc.)

Assess environmental impact in relevant supply chains and work to reduce such impact

Measured electric power/gas/water consumption and waste generation at all sites in Japan, and compared to the previous year, we reduced 2% of electricity consumption per m2, 1% of water consumption per employee, 7% of waste emissions per employee.

Conducted improvement of efficiency in the use of energy due to domestic carriage

Expanded the number of sites compiling environmental performance data (percentage of business companies compiling electric power data 100%)

Conducted environment assessments on mine development and mining operation businesses abroad and on construction and real estate businesses in Japan, as well as soil pollution surveys for construction and real estate businesses

Promote environmental education and communication related to environmental issues




Hold events, including awareness-raising seminars related to environmental conservation

Promote effective use of environmental management systems

Continued to hold seminars on environment-related laws/ordinances

Hold seminar on climate change measures

Accurate response to revised ISO14001 standard

Hold seminar on revised ISO14001 standard

Conducted e-learning environmental course which was completed by 100% of our employees
Environmental data targets and achievements (Sumitomo Corporation)
Taking account of the achievement of the 2 ° C target set forth by the Paris Agreement, Sumitomo Corporation sets a base year for electricity consumption, general waste emissions and water consumption, sets long-term goals and promotes environmental improvement activities respectively. The targets converted from long-term goals and achievements of FY 2016 are as follows.
Index
Targets of FY 2016
Achievements of FY 2016
Electricity Consumption
Basic unit (electricity consumption per m²) (1,000kWh/㎡)
0.1047
0.1046
Consumption (1,000kWh)
7,323
7,278
CO2 Emissions (at offices)
※Total amount of CO2 emissions target is calculated based on the reduction target of the unit of electricity consumption per㎡.
Emissions (t-CO2)
5,145
4,610
General Waste Emissions
Basic Unit(Waste emissions per employee) (t/person)
0.103
0.081
Emissions (t)
426
324
Water Consumption
Basic Unit(Water Consumption per employee) (m3/person)
6.520
5.540
Consumption  (m3)
26,988
22,054
Click here for medium to long term target for electricity consumption