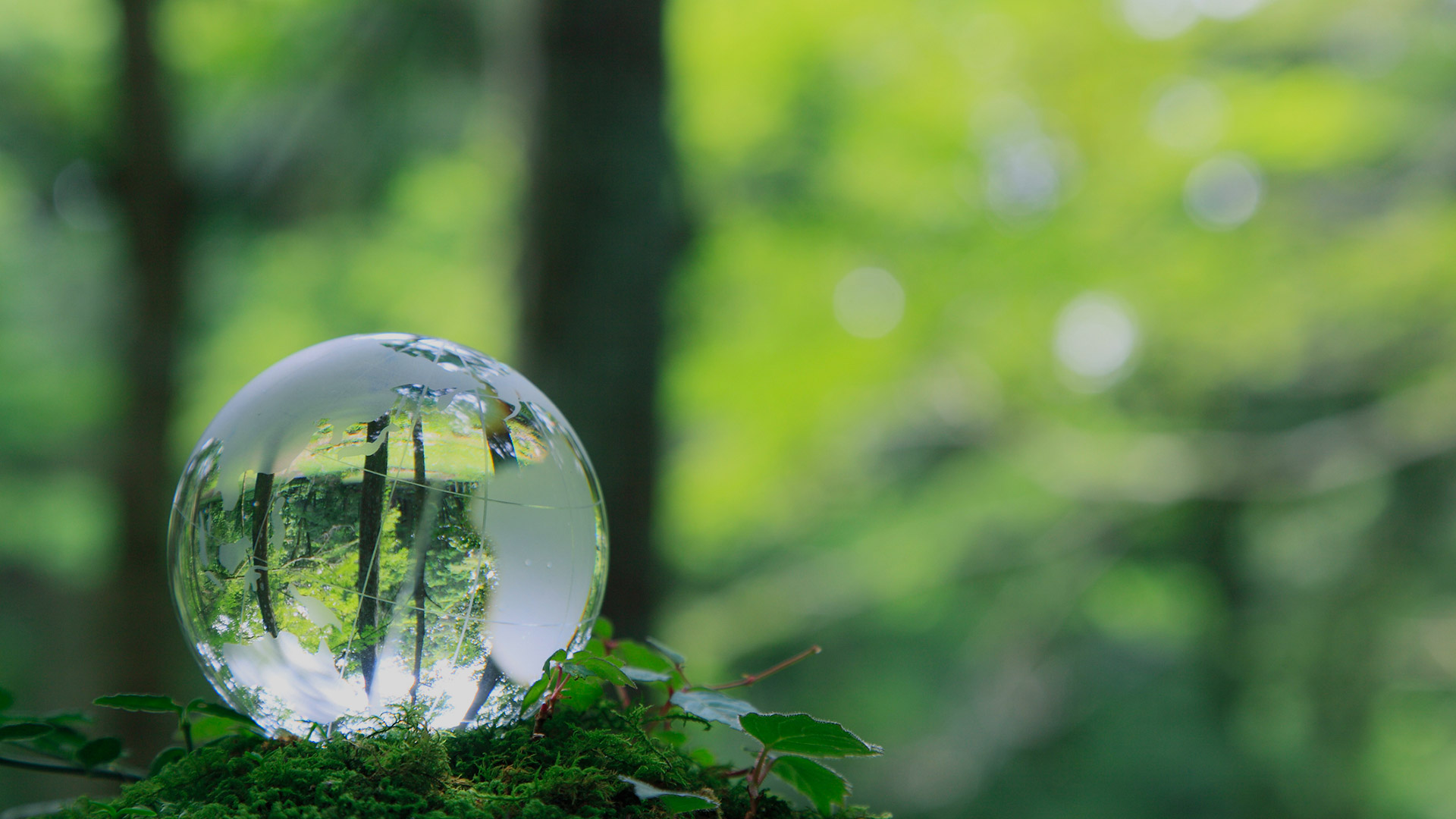 Commitment to International Codes of Conduct
Efforts to Address the UN Global Compact
In March 2009, the Sumitomo Corporation Group signed the UN Global Compact and declared its support for the 10 principles, as this international CSR-related initiative shares the same values as our Corporate Mission Statement. We are raising the awareness of our officers and employees around the world regarding their purpose and making efforts to further increasing our corporate value by constantly seeking out areas of our business activities that can be improved in light of the values advocated by the 10 principles.
We are also actively participating in the activities of Japan's local network, Global Compact Network Japan, as one of the board member companies.In FY2021, we took part in working groups on: environmental management related to climate change, biodiversity and other environmental issues; human rights due diligence; reporting; supply chain; SDGs; ESG; CSV and circular economy. Through this involvement, we acquire information on recent global trends in these areas, learn of examples of superior initiatives, and are provided insight from specialists. This knowledge is utilized to help the Company promote CSR.
What is the Global Compact?
The Global Compact (GC) was proposed by the former UN Secretary General Kofi Annan at the World Economic Forum (in Davos) in 1999 and officially launched in 2000 at the UN Headquarters in New York. The GC is an initiative aimed at realizing the sustainable growth of the global economy through the voluntary participation of businesses in a worldwide network. The UN invites companies and organizations from around the world to join in the GC and currently has over 16,000 companies and organizations from approximately 160 countries participating. The GC has compiled 10 universal principles recognized by the international community based on international agreements in the areas of human rights, labour standards, environment and anti-corruption. Participating companies adopt the 10 principles into their business operations and strategies and are expected to assume responsible and creative leadership as a good corporate citizen for the purpose of achieving sustainable growth.
The Global Compact's 10 Principles
Human Rights
1.Businesses should support and respect the protection of internationally proclaimed human rights; and
2.make sure that they are not complicit in human rights abuses.
Labour Standards
3.Businesses should uphold the freedom of association and the effective recognition of the right to collective bargaining;
4.the elimination of all forms of forced and compulsory labour;
5.the effective abolition of child labour; and
6.the elimination of discrimination in respect of employment and occupation.
Environment
7.Businesses should support a precautionary approach to environmental challenges;
8.undertake initiatives to promote greater environmental responsibility; and
9.encourage the development and diffusion of environmentally friendly technologies.
Anti-Corruption
10.Businesses should work against corruption in all its forms, including extortion and bribery.
*We also support the Universal Declaraion of Human Rights, which the 10 principles of the UN Global Compact are derived from.
Seminar on Sustainable Development Goals
In September 2015, the UN Summit unanimously adopted the Sustainable Development Goals (SDGs) to be achieved by 2030. These SDGs comprise 17 goals, encompassing such areas as renewable energy, innovation and infrastructure, climate action, and quality education.
The Sumitomo Corporation Group addresses social issues through its corporate activities, which include helping employees gain an in-depth understanding of the SDGs by hosting internal seminars with the aim of solving social issues. Since fiscal 2015, we have been inviting outside experts to conduct training on understanding the SDGs and considering their significance in helping resolve social issues through business activities. By the end of fiscal 2017, a cumulative total of over 250 employees of Sumitomo Corporation had participated, attending lectures given by these experts on the connections between the SDGs and business and the significance of collaborating with international organizations and NGOs. In addition, workshops were held to consider how the business world can contribute to the accomplishment of SDGs by combining the strengths of individual organizations with those of other organizations (internal organizations, other companies, international organizations, NGOs, etc.) guided by a medium- to long-term perspective. "Approaching business from the perspective of resolving social issues was in itself new to me," reported one employee who participated in the training. "As a member of a sustainable society, I felt a pressing need to gain a higher-level perspective in order to collaborate with diverse stakeholders," said another.
Support for Stakeholder Capitalism Metrics
In January 2021, Sumitomo Corporation supported and signed the Stakeholder Capitalism Metrics (*), a standard for non-financial information disclosure released by the International Business Committee (IBC) of the World Economic Forum (WEF). While utilizing this metrics, we will further expand the disclosure of non-financial information to our stakeholders.
*Stakeholder Capitalism Metrics: A set of universal and comparable disclosures consisting of 21 core metrics and 34 expanded metrics focused on people, planet, prosperity and governance.
Task Force on Climate-related Financial Disclosures (TCFD)
Sumitomo Corporation recognizes the importance of climate-related financial disclosures and supports the recommendations of the TCFD (*), and further expand its information disclosure in accordance with the recommendations.

*TCFD : The Task Force on Climate-related Financial Disclosures was established by the Financial Stability Board (FSB). The final report to recommend further expansion of information disclosure was released in June, 2017.
GX League
In April 2023, Sumitomo Corporation joined the GX League* promoted by the Ministry of Economy, Trade and Industry (METI).
The GX League is a forum for a group of companies, the government, universities, and academic institutions to collaborate in taking on the challenge of achieving GX (Green Transformation) and sustainable growth, looking ahead to the carbon neutral in 2050 and transforming society.
In addition to aiming for our own group to be carbon neutral in 2050, we are also actively working on initiatives that will contribute to the carbon neutrality of the society as a whole.
We will further promote these efforts by utilizing the framework of the GX League.
*Sumitomo Corporation endorsed the GX League Basic Concept, which lays out the basic guidelines for the full-scale operation of the GX League in March 2022.

TNFD Forum
Our business depends largely on natural capital, and biodiversity conservation is an important issue for the company. In June 2022, Sumitomo Corporation joined the TNFD Forum, a network of institutional supporters who share the vision and mission of TNFD(*). We will make further efforts to conserve biodiversity going forward.

*TNFD:Taskforce on Nature-related Financial Disclosures. A global initiative aimed to develop and deliver a risk management and disclosure framework for organizations to report and act on evolving nature-related risks.
Keidanren Nature Conservation Fund (KNCF)
KNCF, which was established in 1992 and is comprised of Keidanren member companies that actively work on nature and biodiversity conservation, supports nature conservation activities and promotes exchange with NGOs. Sumitomo Corporation is participating in KNCF as its member.
Support for Keidanren Declaration on Biodiversity and Action Guidelines
In January 2020, Sumitomo Corporation supported the "Keidanren Declaration on Biodiversity and Action Guidelines (Revised edition)" formulated by Keidanren and the Keidanren Committee on Nature Conservation.
This Declaration sets forth the determination and action guidelines to address biodiversity conservation issues from the corporate perspective in order to realize a sustainable society through building a society in harmony with nature. Recognizing the importance of biodiversity and natural activities, we will continue to work to maintain and conserve biodiversity to realize a sustainable society.
In the Keidanren Initiative for Biodiversity Conservation, Policy for the future and specific examples are published.
The Business for GBF Project, launched by the Ministry of the Environment and Keidanren, introduces Sumitomo Corporation's case to conserve biodiversity.
United Nations Food Systems Summit
Sumitomo Corporation expressed its support for the United Nations Food Systems Summit (FSS), declaring that it will contribute to global sustainable food systems through a range of food and agricultural businesses conducted by the Sumitomo Corporation Group.
The FSS, scheduled for September 2021 in New York, will be the first international forum having discussions on the sustainability of food systems as a global common agenda and setting a vision for the future. The summit is being held based on the belief of UN Secretary-General Antonio Guterres that transformation to sustainable food systems will be crucial for delivering the Sustainable Development Goals (SDGs).
*The term "food system" refers to the constellation of activities involved in producing, processing, transporting and consuming food. According to the FSS Scientific Group, food systems embrace the entire range of actors and their interlinked value-adding activities involved in the production, aggregation, processing, distribution, consumption and disposal of food products that originate from agriculture, forestry, fisheries and food industries as well as the broader economic, societal and natural environments in which they are embedded. (Source: MAFF Website)
Sumitomo Corporation's statement on the FSS
The FSS-related website of MAFF, Japan
Japanese Ministry of the Environment's "COOL CHOICE" Campaigns
For the target to reduce the amount of greenhouse gas emission by 26% from FY2013 by FY2030 , Japanese Ministry of the Environment promotes "COOL CHOICE" campaign that recommends the "wise choice" which contributes to global warming measures by choosing low carbon type products, service and lifestyle.
Sumitomo Corporation participates in this campaign and promotes actions to conserve energy and reduce waste at its offices to realize the low carbon society.
Council for Better Corporate Citizenship (CBCC)
CBCC was established in 1989 with the support of Keidanren to provide support for activities that help Japanese companies to be accepted as good corporate citizens by communities in which they operate outside of Japan. As a member of CBCC, Sumitomo Corporation collects the latest information about CSR and engages in CSR dialogue with related organizations in and outside Japan.
Japan Foreign Trade Council, Inc. (JFTC): Sustainability Promotion Committee, Global Environment Committee, Social Contribution & ABIC Committee
Sumitomo Corporation participates in JFTC's Sustainability Promotion Committee, which conducts trend surveys and collects information about CSR in and outside Japan. We collect information about supply chain CSR that is particularly important for trading companies operating their value chains worldwide.
We are also participating in the Global Environment Committee, which studies the development of low-carbon- and recycling-oriented societies and the responses to environmental laws and regulations; as well as in the Social Contribution & ABIC Committee, which works on cooperation in the expansion of ABIC activities and the exchange of information concerning social contribution activities in our industry.