Message from Managing Director, Sumitomo Corporation Africa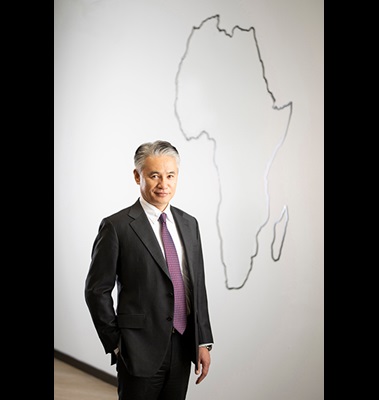 In 2020, daily life across the globe has been greatly affected by COVID-19. However, the social issues in Sub-Saharan Africa have not changed. Rather, these issues have become clearer and clearer. In addition, it has reaffirmed the unlimited potential of Sub-Saharan Africa.
The Sumitomo Corporation Group, which celebrated its 100th anniversary last year, will address these issues in order to create the next 100 years. With more than 55 years of experience in Sub-Saharan Africa, we are steadily working to solve these issues and will become an entity needed by society. In order to make this happen here in Sub-Saharan Africa, we are committed to providing value-added solutions for inclusive growth, in line with our vision to continue to grow together with Africa.
Tadao Saida
Managing Director, Sumitomo Corporation Africa