Social Contribution Activities
Sumitomo Corporation's success in Sub-Saharan Africa is largely linked to the fortunes of the countries in the region, so engaging with the communities within which we operate forms an integral part of our activities. Here we introduce some of many social contribution activities we conduct in the region with sustainability and long-term commitment in mind: Growing together with Africa.
Southern and Eastern Africa
Improving Mother & Child Health
In 2013, Sumitomo Corporation joined the "Sankyu Thank You Project" to support the Japanese Red Cross Society's mother and child health programs in remote areas of Kenya. "Sankyu" means "maternity leave" in Japanese, and under the project, we aim to protect the lives of as many African infants as the number of babies born to our employees in a year (approximately 200).
From 2018, the project supports various programs of the Japanese Red Cross Society to counter communicable diseases as well as to enhance nutritional health and wellness, especially amongst vulnerable children in Southern and Eastern Africa.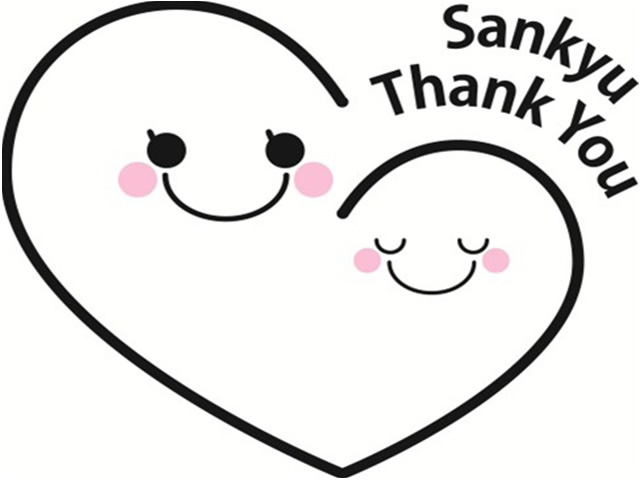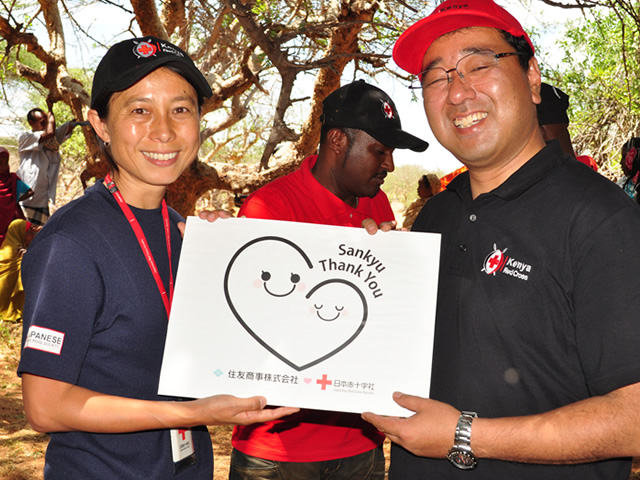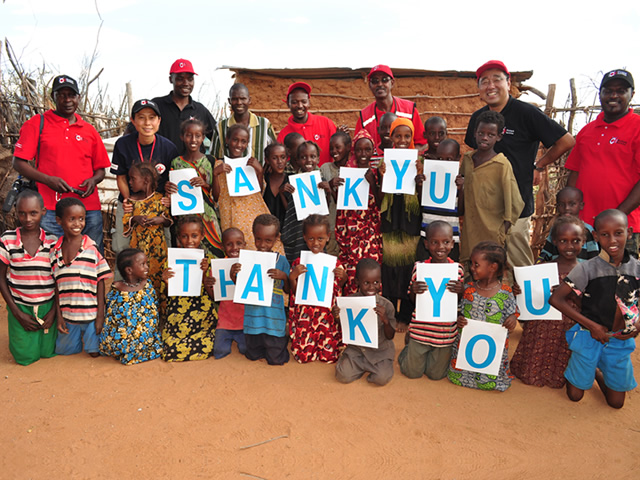 South Africa
Mobile Library Project for Schools
Out of 24,000 primary and secondary schools in South Africa, about 15% have functional school libraries. Considering that reading is the basis of all learning, the South African Primary Education Support Initiative (SAPESI) was established in 2006 by business executives from South Africa and Japan to help improve literacy in the country. Second-hand, low mileage mobile library vehicles were donated by Japanese municipalities for use in South Africa and various Japanese companies, including Sumitomo Corporation, are involved as supporters and sponsors in rolling out this worthy cause. With Assistance of SAPESI, 49 mobile libraries donated from Japan are covering around 680 schools in all 9 provinces as of December 2019.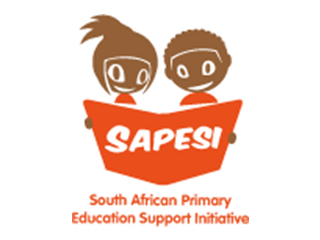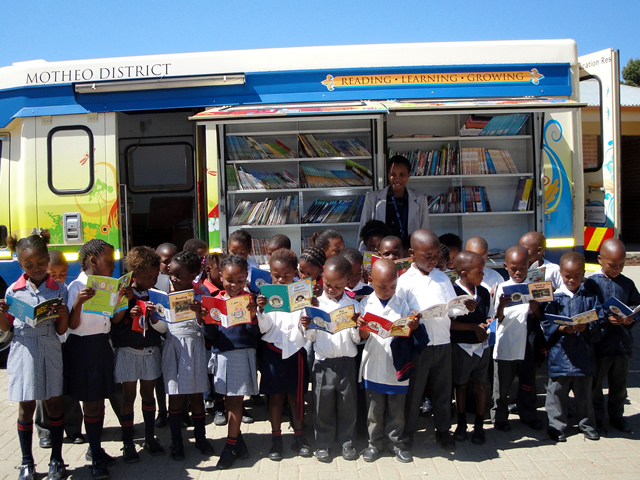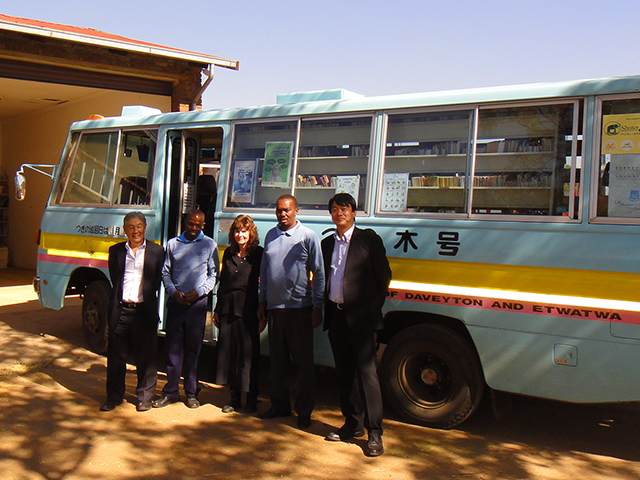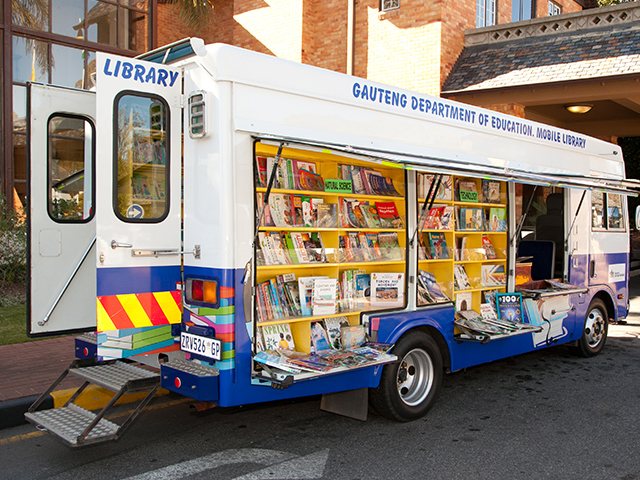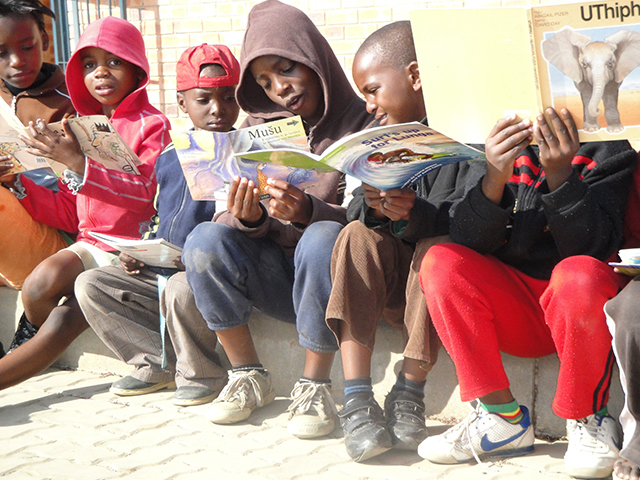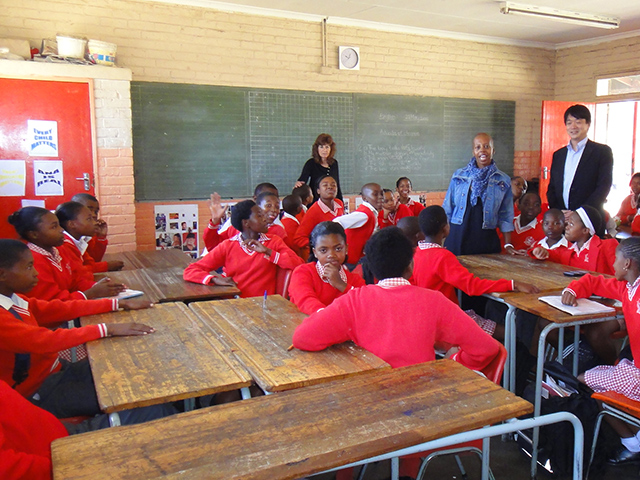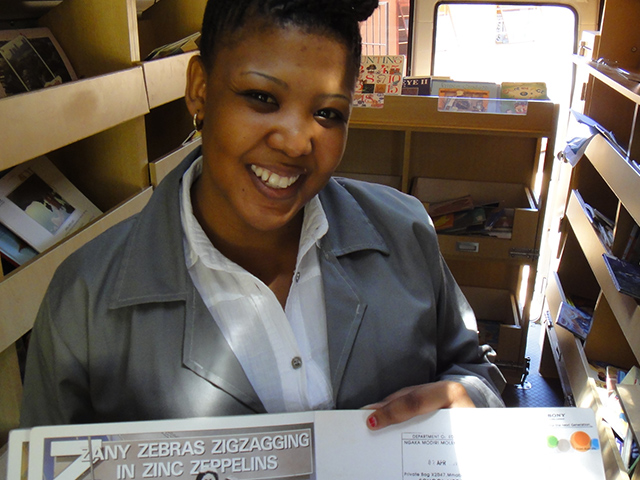 The Dorper Wind Farm - Empowering Communities
The Dorper Wind Farm site is located between the towns of Sterkstroom and Molteno in South Africa's Eastern Cape, a region where 75% of the economically active age groups are unemployed. As part of its obligations to the Department of Energy as well as a commitment to sustainably develop the communities in which we operate, Dorper Wind Farm has committed to help improve infrastructure in schools and medical facilities; academic training and development projects for primary and high schools; and training, development and business support for small enterprises. This has proved very successful for those enterprises being worked with so far.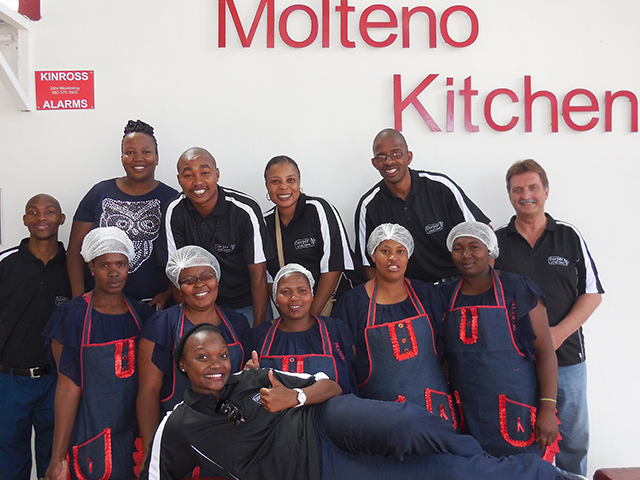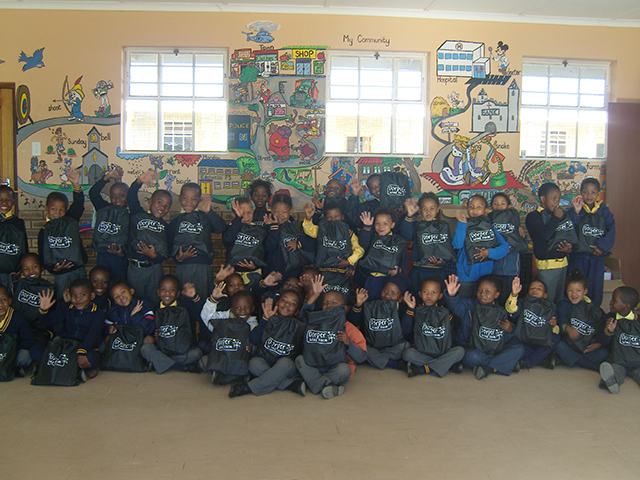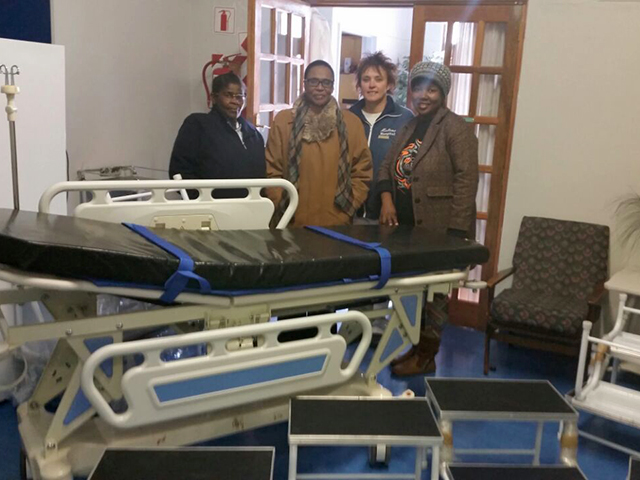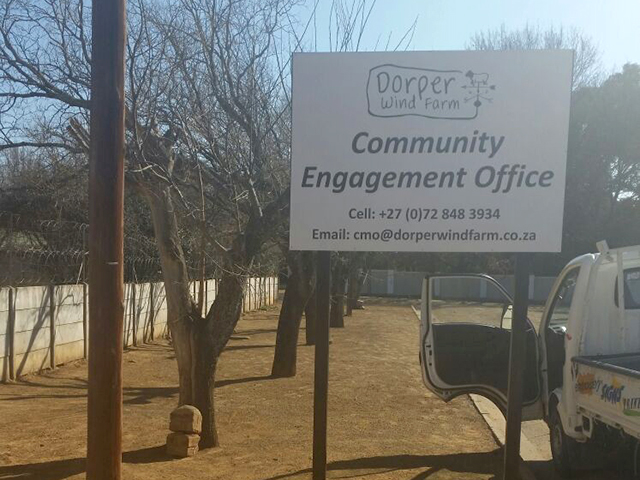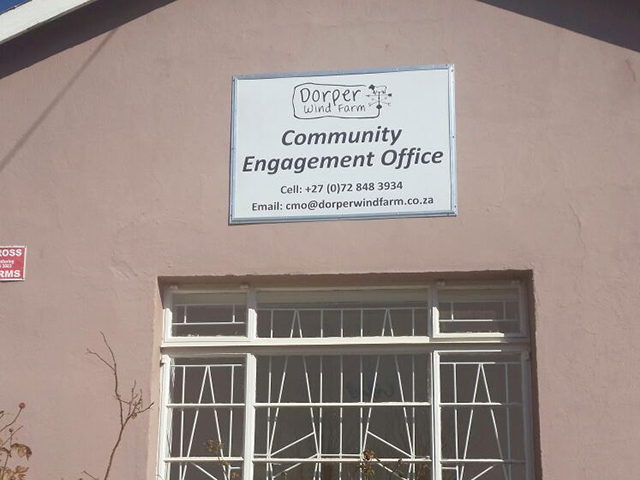 Equipping Individuals with Critically Needed Skills – From Unemployment to Technical Careers
South Africa's continued skills deficit negatively impacts its unemployment rate, one of the highest in the world, and feeds the cycle of poverty and inequality as a result. In an effort to break this cycle and contribute to the upliftment of skills and the resolution of unemployment in South Africa, Sumitomo Corporation made a strategic decision in 2019 to support African Academy for the Built Environment (AA). AA was established in 1994 in order to assist disadvantaged individuals, who were previously unemployed, in achieving rewarding technical careers and to address the critical need for well-trained and skilled draftspersons. AA has an impressive track record of having trained over 5,000 students so far, achieving an above 80% pass rate and over 80% placement of graduates in employment. Together with AA, we desire to make a meaningful difference and invest in the future of this country.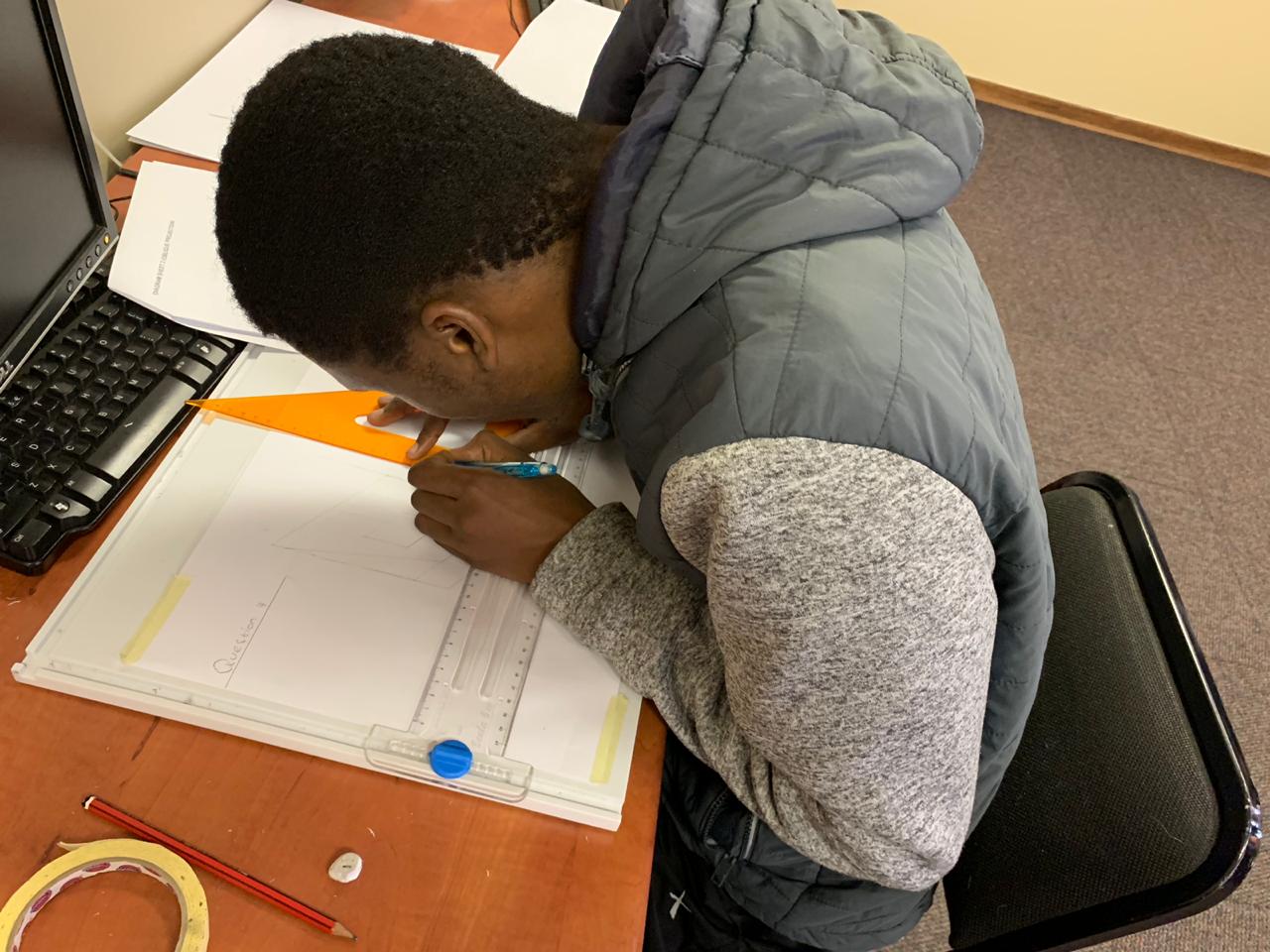 Providing PlayPumps to Schools in Desperate Need of Water
Many schools in South Africa face a dire shortage of water, which has a significant impact on the health and attendance rates of students. The spread of COVID-19 has also made the need for water even greater, in order for schools to carry out basic hygiene protocols to protect their students and teachers. In response to this situation, Sumitomo Corporation made its first donation of a PlayPump to DL Jansen Primary School in the Northern Cape province in May 2020. A PlayPump is a piece of playground equipment that pumps groundwater to the surface as the students play on it. DL Jansen Primary School, which has around 1,180 students and has struggled with a shortage of water for many years, expressed their relief and gratitude for this PlayPump as it has greatly improved conditions at the school. The installation was done by Roundabout Water Solutions, who since 2008 has installed over 900 PlayPumps in South Africa, significantly contributing to the welfare of schools and their surrounding communities. We are proud to have partnered with Roundabout Water Solutions and look to continue to support new installations of this unique and effective equipment at schools around the country.
Madagascar
Building relationships of trust with local communities through the Ambatovy Project
The Ambatovy project is one of the world's largest nickel extraction projects. We are developing the project with our partner, Korean state-owned resource company Korea Resources Corporation. The impact of Ambatovy goes beyond economic benefits brought about by revolutionizing Madagascar's exports and creating significant employment opportunities for the Malagasy people. The project is also contributing significantly to the growth of Madagascar through the development of human resources that will build the future of Madagascar's industries. We have been executing a number of Social Contribution Activities through which we aim to address the needs of the Malagasy people in and around Ambatovy with their best interests at heart. We would like to introduce just a few of them here. To our delight, the Ambatovy Project has enjoyed a warm and continuous support from the Malagasy people as a result of both tangible and intangible benefits it has brought to their lives while forming bonds of trust between project operators and the local community.
Contributing to biodiversity conservation
Madagascar is recognized for its rich biodiversity and abundance of endemic fauna and flora and the Ambatovy project places utmost importance on the protection of the environment. We aim to ensure that our presence results in a net gain for the area's ecosystem.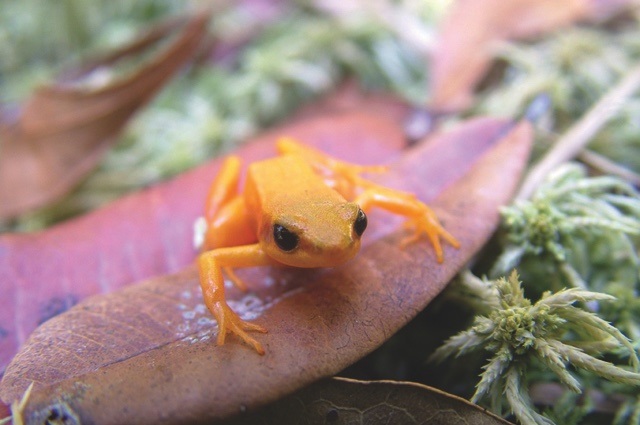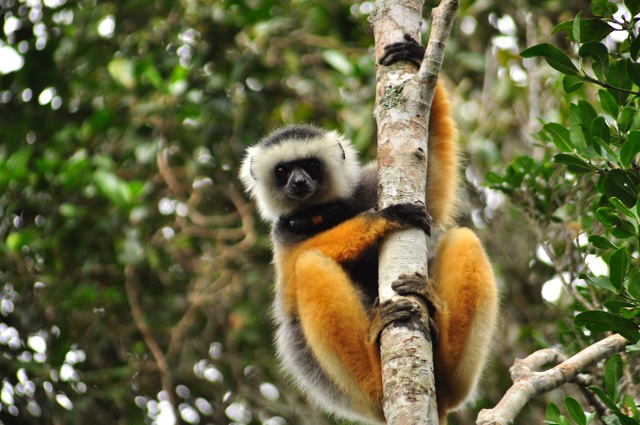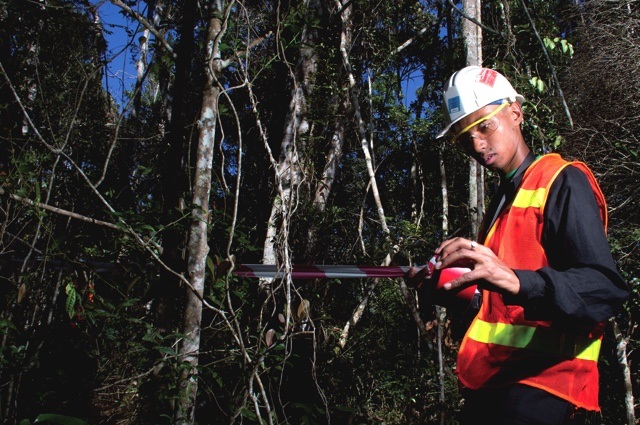 Developing social infrastructure & human resources
The Ambatovy project has established a US$25 million fund to finance social and infrastructure projects in its intervention areas. Projects are selected in consultation with the Government of Madagascar and municipal governments. 17 main projects have been funded by the Social Investment Fund thus far.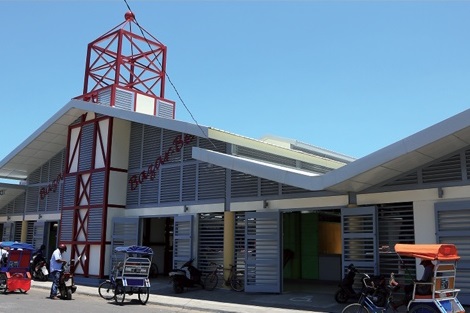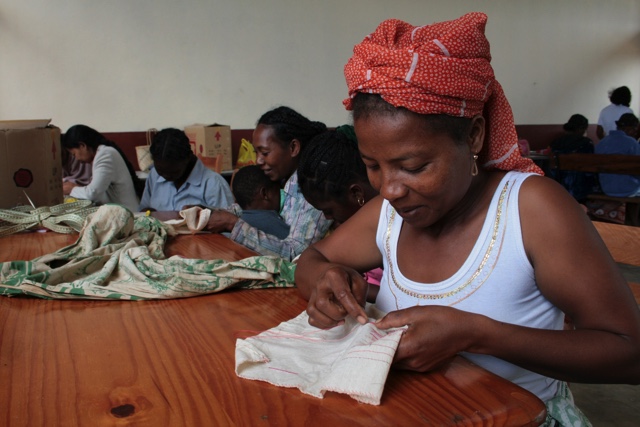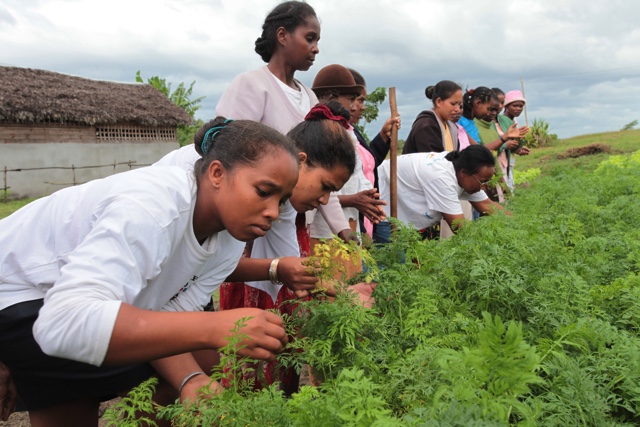 Contributing to Sustainable Development
Sumitomo Corporation has partnered with Japan International Corporation Agency (JICA) on PAPRiz (Rice Productivity Improvement in Central Highland), their project creating awareness on the appropriate use of fertilizer for the country's principle food crop. Ambatovy project produces Ammonium Sulphate as a by-product, which could be used as a chemical fertilizer, and the trial project has demonstrated the positive impact of the usage. To strengthen their activities, Sumitomo Corporation financed the printing of 40,000 booklets that give a better understanding of the value of chemical fertilizers, their economic efficiency and how to use them. In addition, Sumitomo Corporation financed 330 starter kits; with each kit containing rice seeds, several fertilizers (including Ammonium Sulphate) and a technical booklet, in order to contribute to agricultural development in Madagascar.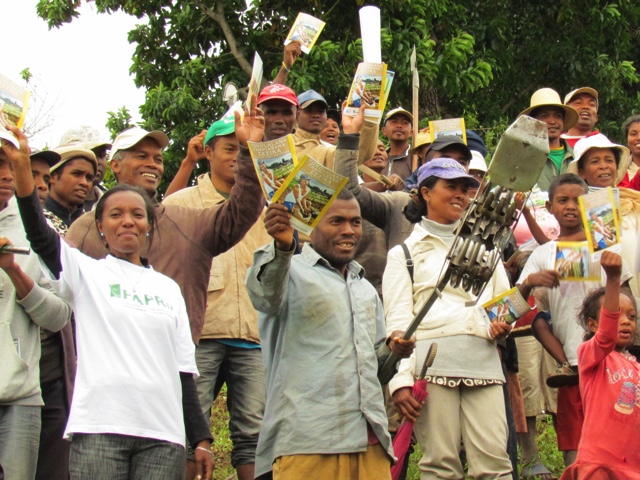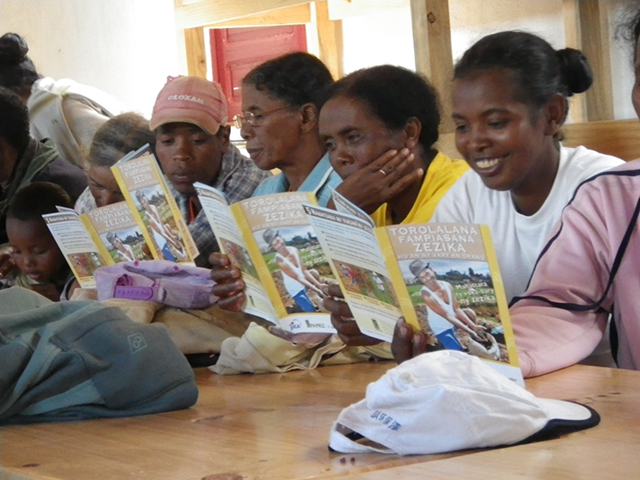 Partial Scholarship Program for Learners of the Japanese Language
In March 2016, a Japanese language course was established at the University of Antananarivo for the first time. Due to the deep bond we have built with Madagascar over the decades, Sumitomo Corporation decided to support Malagasy students who excel in Japanese studies at the University by providing them with partial scholarships. At the end of each semester, the top ten students from each grade are announced based on their academic results from the previous semester and are awarded with scholarships to further motivate their learning. Madagascar has one of the largest number of learners of the Japanese language in Africa and it is our earnest hope that these learners will become the bridge between Madagascar and Japan in the future to take our existing partnership to a whole new level.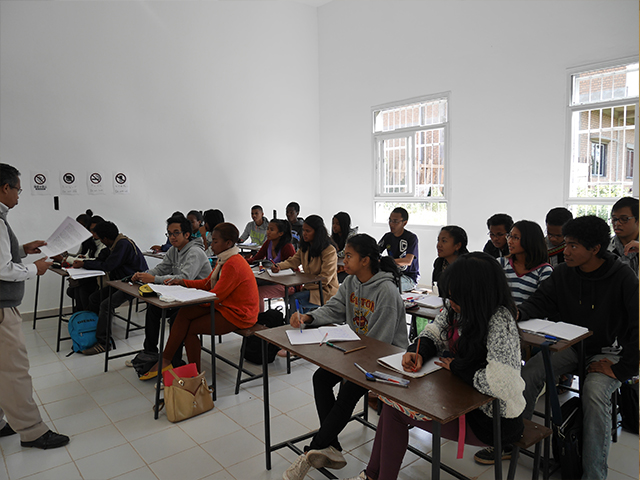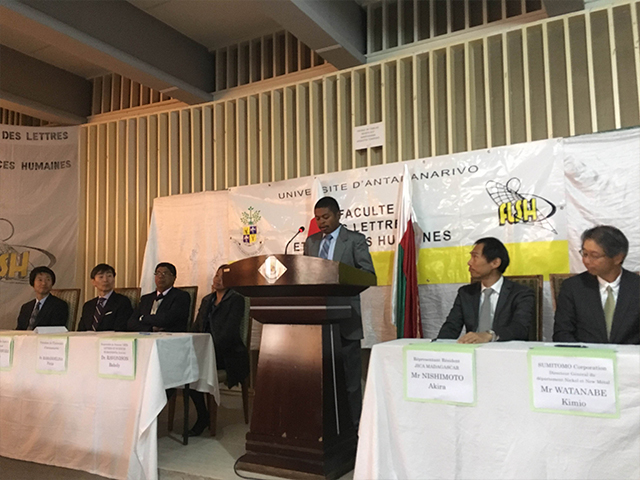 Ghana
Solar lanthanum Project in Ghana
The Ghanaian Government has embarked on a project in the energy sector with the aim of reducing, if not stopping, the use of coal, firewood and other forms of crude energy sources in the country. The project seeks to replace all such sources of crude energy with green energy, solar in particular. As a result, a program was established for the distribution of free solar products, particularly solar lanterns, to households in deprived communities.
Sumitomo Corporation, with our first IPP located in Ghana, considered this laudable initiative by the Ghanaian government, and in a desire to give back to the community in which our IPP is located, decided to make a donation of solar lanterns . We contracted with a local energy sector NGO, the Kumasi Institute of Technology and Environment(KITE) to manage this activity.
Overall, a total of 142 solar rechargeable lanterns were distributed to project beneficiaries in selected communities in the Kpone, Katamanso Municipality in 2019.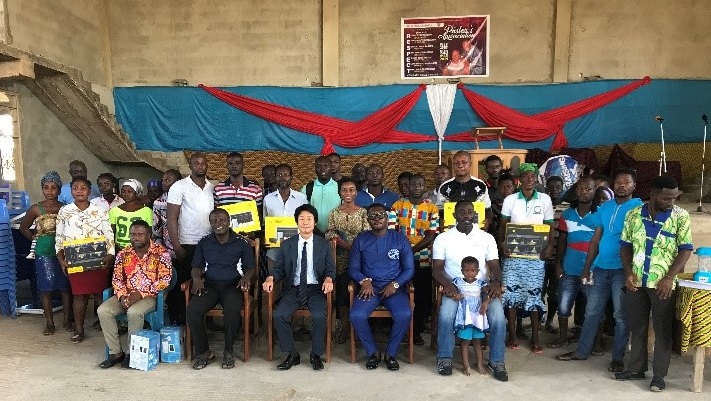 Introducing Japanese culture
With the aim of building good relationships with local communities, Sumitomo Corporation has been carrying out various events to introduce Japan's traditional culture at its international business sites. When the Embassy of Japan in Ghana served as the host of Japan Week 2016, Sumitomo Corporation representatives traveled from Japan to Ghana to participate in the event. They joined the "Ghana Yosakoi Japan Festival 2016" and played important roles in various events in different places, including at the University of Ghana and a local automobile sales company. At the events, demonstrations and hands-on workshops were held to introduce Japanese calligraphy, wearing kimono, tea ceremony, flower arrangement and sushimaking, etc. Through these programs, Sumitomo Corporation employees enjoyed interactions with a total of 2,700 local people.