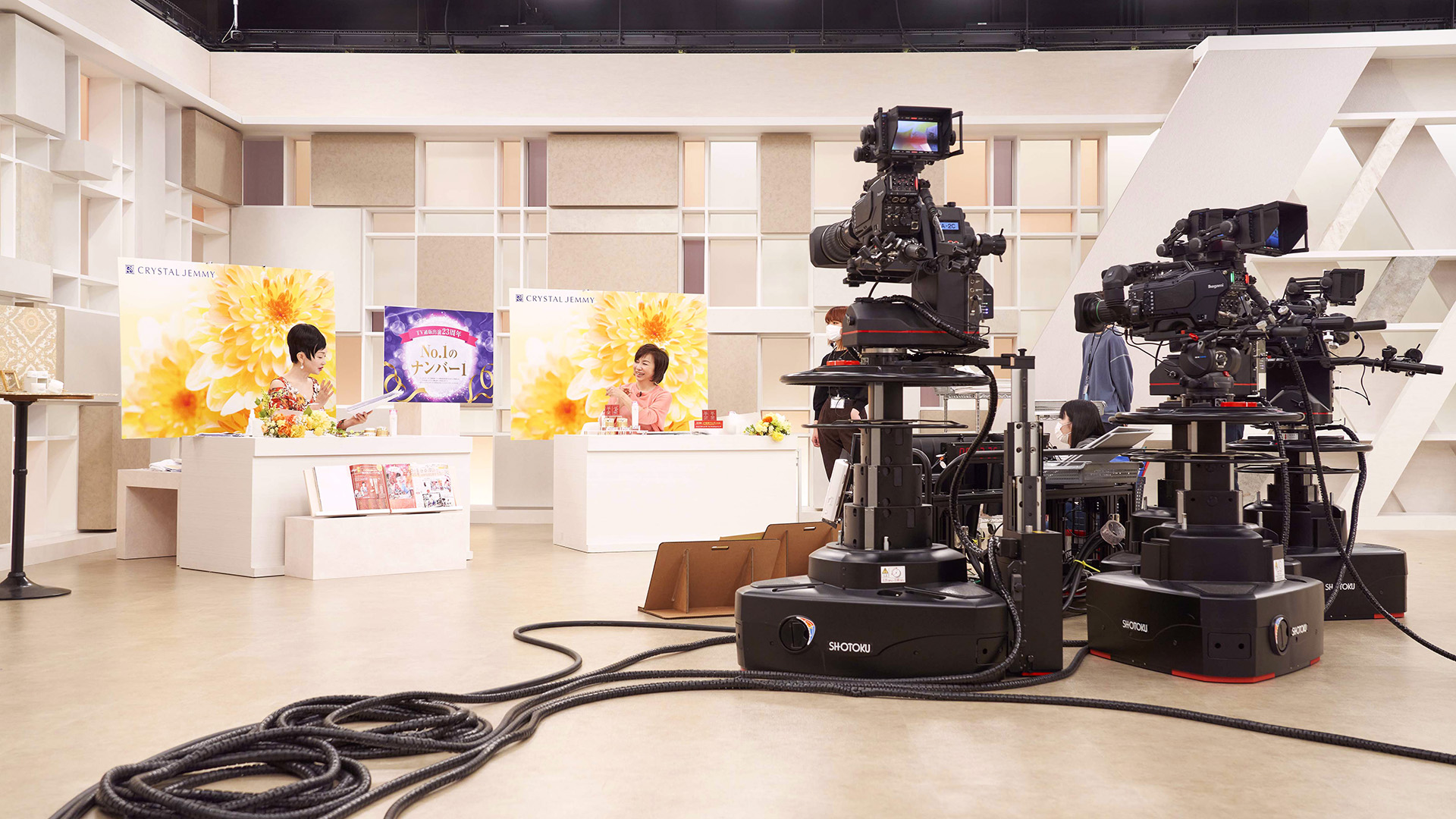 Global Cases
Offering customers non-stop joy and excitement with live TV ― Jupiter Shop Channel ―
Japan
Jupiter Shop Channel, a Sumitomo Corporation Group company, is a TV shopping channel boasting the industry's largest sales in Japan. The programs are created in a way as to use the characteristics of the media effectively to showcase individual products from the extensive lineup, highlighting their respective value . The company is also strongly committed to sustainability, and pursues the "Improvement of living standard" through its business.
---
Shop Channel—Japan's No 1 television shopping channel
TV shopping provides viewers with the fun of shopping from the comfort of their own home. Jupiter Shop Channel, in which Sumitomo Corporation has a stake, is Japan's number one TV shopping company. "Shop Channel" features a wide range of products—fashion and beauty products, home goods, appliances, gourmet, etc.—in its round-the-clock broadcasting, and its live programming maximizes the appeal of each product to the delight of countless customers.
When Shop Channel was launched in 1996, it was the first channel in the country devoted to TV shopping. The viewing audience was limited at first, but the number of households tuning in has increased every year in tandem with wider distribution by cable TV stations and CS/BS digital broadcasting across the country. Sales, too, have steadily increased in line with these developments.
At present, over 30 million households—more than half of the total 50 million domestic TV viewing households—have access to Shop Channel, and the company boasts the top sales in the Japanese TV shopping industry. (As of March 2022)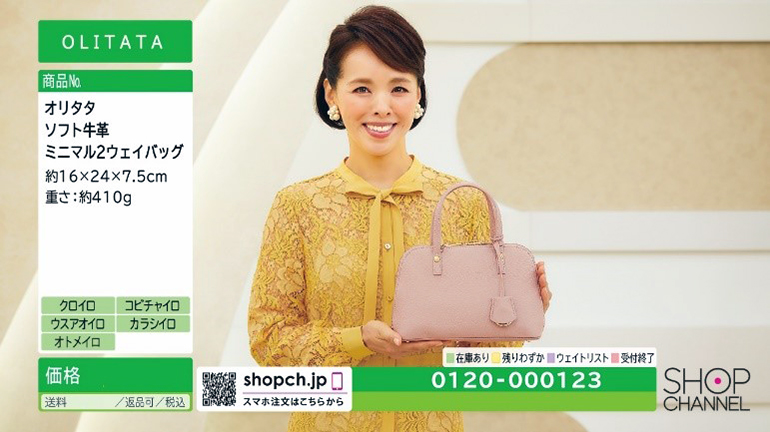 Interactive programming unique to live broadcasts
The first reason is the live nature of the broadcasts. Shop Channel spends 30 to 60 minutes introducing each item and brand, detailing its features and background based on unscripted presentations. Over the course of a single program, product order volume, inventory, and call center congestion are monitored in real time and presented to viewers in an accurate and timely manner. Live calls from customers are occasionally connected to the studio to allow viewers to hear direct feedback, and the uniquely interactive nature of live TV is one of the key attractions of Shop Channel.
Also, the call centers that take customer orders play an essential role from behind the scenes. Shop Channel operates its own call centers in Tokyo (250 seats) and Osaka (110 seats). Together, these operators receive approximately 70,000 calls a day on average. In particular, the call centers are flooded with call-in orders during golden times for Shop Channel, starting at midnight, when it presents that day's most recommended products. The centers therefore make appropriate arrangements to reduce call wait times, even at this late hour. Such arrangements include allowing those who have made a prior purchase to settle the transaction faster using their purchase histories, which are readily accessible to the operator. This and other customer-friendly systems have led to high customer satisfaction.
The TV shopping company has also built a large-scale logistics center in partnership with Sumisho Global Logistics. This has enabled flexible operations and next-day shipping for most orders.
Integrated system across purchasing, broadcasting, order receipt and delivery
One of the stars on Shop Channel is the products themselves. Over a week, about 500 items are introduced, with roughly half of them making their first appearance. These items are all located and purchased from all over Japan and around the world by in-house buyers.
To use the fashion category as an example of how purchasing decisions are made, only items that buyers were convinced of in terms of trends, fabrics and other factors are procured. Some items are specially developed for Shop Channel in collaboration with famous manufacturers. Shop Channel's buyers are so uncompromising in their selection of items that it sometimes takes a year of negotiations before purchase orders are made.
Another major player is the program planning that ensures the best and most useful features of products are highlighted. Who is the target market? Which month, day and hour is the best slot to broadcast the program? Who are the appropriate buyers and planners? What angle or approach should be taken to best convey the special features of the product? To get the right answers to these and many other questions, directors and production staff engage in a series of elaborate discussions over many months.
Shop Channel can respond keenly to consumer trends as well as offer services that anticipate future needs thanks to this integrated system that includes everything from product development, purchasing and broadcasting to call center and logistics operations.
Accommodating diversifying lifestyles in the pursuit of further growth
The goal of Shop Channel is to offer products, programs and services that exceed customers' expectations. To accommodate their diversifying lifestyles and values, since 2021, the company has also been expanding the program scope beyond goods by reinforcing its efforts to market plans and experiences, such as travel, that will enrich customers' lives.
The company is also enhancing services to make the customer experience more enjoyable and valuable by, for example, issuing an original Shop Channel credit card with special benefits and operating service programs.
In February 2022, the company also set four themes to be focused on to promote sustainability. To enrich and brighten the future together with customers, the company has started broadcasting special programs, as well as partially using green energy in its offices and studios through the purchase of tradable green certificates.
Every effort is made to provide customers with moments of excitement and joy. The company is committed to leveraging its integrated management, from purchasing and program production to call center and logistics operations, to keep offering a joy of shopping like entertainment.
Keyword
Media & Digital Business
Japan
Retail Service Operations
Information Telecommunications