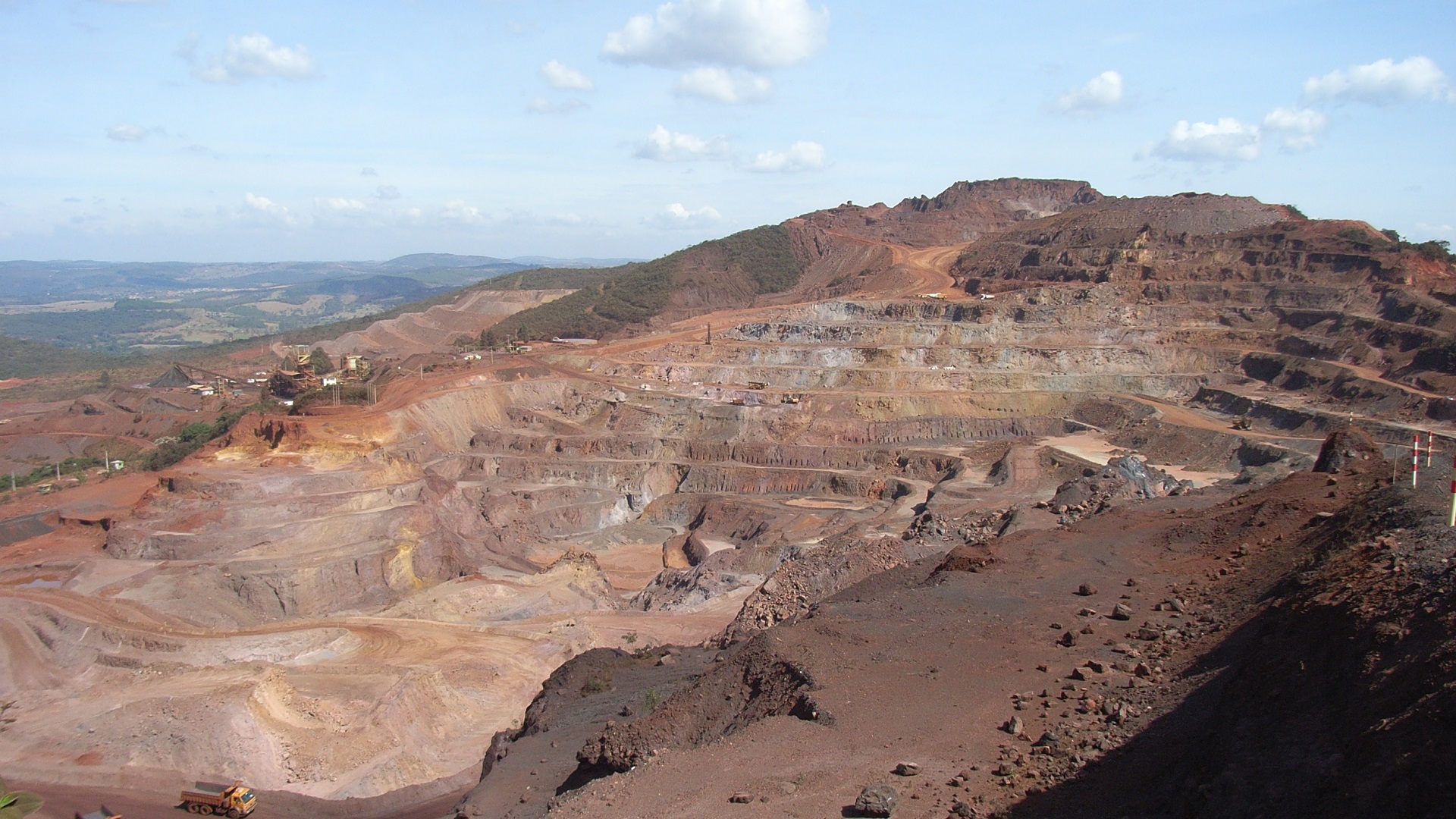 Global Cases
Iron ore business contributing to a stable supply of resources in Japan
Australia / Brazil / Republic of South Africa
Since starting import iron ore in the 1950s, Sumitomo Corporation has long supplied iron and steel making raw materials to Japan, thereby supporting the country's steel industry. In addition to trading, we are expanding the business into managing investment in mining companies and projects outside Japan. Also, we established regional community centers together with the local partner to promote exchanges with between the mine and local society and provide educational supports. The following article introduces our efforts to commit the "Development of local society and economy" through promoting the resource development business.
---
Sumitomo Corporation's iron ore business has continued since 1950
Iron ore is the main raw material for manufacturing steel products. Since it is not currently produced in Japan, we have no choice but to depend on imports. Japan's annual usage of iron ore for the production of iron products is 120 million tons, while in China it has reached approximately 1.2 billion tons. In the face of China's increasing influence in the international market, further sources of stable resources must be secured by Japan. Sumitomo Corporation both trades and invests in the iron ore business to contribute to the sound development of Japanese industries through a stable supply of iron ore.
Sumitomo Corporation started trading of iron ore in 1950. Just like other large trading companies, Sumitomo started the business as part of a scheme to trade as an agent for Japan's iron and steel companies and take a commission. In terms of investment, Sumitomo Corporation participated in the Savage River iron ore project in Australia in 1965. While putting trading at the center of its iron ore business, Sumitomo Corporation also began investing in upstream interests.
In early 2000, however, Sumitomo's iron ore business centering on trade reached a turning point. The volume of iron ore being imported by China surpassed that of Japan, and the iron ore market became tight. Japanese iron and steel companies experienced an iron and steel recession and gradually started to do the importing themselves, and the function of a traditional trading company was not able to satisfy their needs. Sumitomo Corporation took this opportunity to reinforce their investment business.
Acquiring concessions in South Africa. The largest asset is know-how.
After it reached the turning point, Assmang Limited, which had been a supplier to Sumitomo Corporation's trading business for a long time appeared as the target of its first large-scale investment. As a mining company, Assmang is unique in the world because it holds the three major raw materials for iron and steel making, namely high grade iron ore, high grade manganese ore and chrome ore. Based on the fact that it had served as a partner in the trading business for more than 40 years and the trust it had built up with Assmang, Sumitomo Corporation started negotiations to purchase equity stakes in Assmang and was able to acquire them in January 2007.
This was one of the earliest cases of Japan's large investments in South Africa. For Sumitomo Corporation, it was very significant in the sense that it gained entrance to the oligopoly formed by the three major global iron ore producers. Through this investment, Sumitomo Corporation obtained know-how on investing in the iron ore business, including contracts, laws and finance, and this was utilized in its next investment in Brazil.
Investment in a prospective mine in Brazil. Decades-long human relationships bore fruit.
In the state of Minas Gerais in Brazil, there is an area known as the "Iron Quadrangle" which contains enriched iron ore. In 2010, Sumitomo Corporation bought primary shares in Mineração Usiminas S.A. (MUSA), a wholly-owned subsidiary of Usinas Siderúrgicas de Minas Gerais S.A. (Usiminas) which operates iron mines in the area, giving them a 30% ownership position.
Sumitomo Corporation was able to participate in this project because of human relationships. In fact, many Sumitomo Corporation employees had been living in Brazil for a long time, working to acquire various interests in mines through information collection and sales activities rooted in regional communities. Thanks to this connection with Brazil that had continued from that time, Sumitomo Corporation heard about the offer. Brazilians place great value on trust, and Sumitomo Corporation was able to respond to that trust.
In the vicinity of MUSA's mines, many other companies in the same business are located. To excavate iron ores efficiently on a large scale, coordination with the parties involved is important, and trust backed up over a long period of time and past results are essential. The knowledge that Sumitomo Corporation obtained from its experience with Assmang in South Africa is also utilized in their responses on the ground.
While the market is becoming increasingly dominated by the three major global iron ore producers, one person in charge in the Iron & Steel Making Raw Materials Dept. at Sumitomo Corporation says, "We are trying as hard as we can to cause a stir in the industry so that Sumitomo Corporation will exert a unique presence and contribute to a stable supply of resources for Japan."
Establishing a community center contributes to local residents
Sumitomo Corporation also makes great efforts to contribute to local communities.
In South Africa, Sumitomo Corporation established a local community center in partnership with the chairman of Assmang Limited.
At the same time that Sumitomo Corporation's young employees felt the desire to do something for local residents, Assmang's Chairman was envisaging the construction of a community center. Sumitomo Corporation donated half the total construction expenses. This community center is used as a place where local residents including children can hold exchanges and for the development of human resources. This is a very significant contribution, and Sumitomo Corporation will consider similar projects in the future, not only in South Africa but also in other places.
Iron ore, manganese and chromium, which are imported into Japan through Sumitomo Corporation's trade business and investments, are widely used in our immediate surroundings, including in building materials. Sumitomo Corporation will put further efforts into the iron ore business to contribute to a stable supply of resources for Japan.
Keyword
Mineral Resources, Energy, Chemical & Electronics Business
Asia and Oceania
Middle East, Africa
The Americas
Mineral Resources