Sep. 13, 2023
Sumitomo Corporation
"EV Battery Station CHITOSE" Starts Operations
-Dawn of a New Era of Energy Infrastructure in the Grid Storage Battery Business-
Sumitomo Corporation (Head Office: Chiyoda-ku, Tokyo; Director, President and Chief Executive Officer: Masayuki Hyodo) has completed construction of "EV Battery Station CHITOSE" (hereinafter "the Facility") in Chitose City, Hokkaido. Full-scale operation of the Facility will start in the second half of this fiscal year, and after verifying its reliability, Sumitomo Corporation will enter the Supply and Demand Adjustment Market (Note 1) and the Capacity Market (Note 2) sequentially from fiscal year 2024. Sumitomo Corporation thereby contribute to the spread and expansion of renewable energy in a wide area including Hokkaido. This will be the first battery storage system connecting to the power grid in Japan in which a private company (except for electric power companies) will provide balancing power to a wide-area transmission grid (extra high-voltage grid).

Grid Storage Batteries Contributing to the Expansion of Renewable Energy
Although the spread and expansion of renewable energy is expected to help achieve the Japanese government's goal of a carbon-neutral society by 2050, the current introduction rate of renewable energy is only about 20%, which is not advanced compared to those of other countries. In order to operate and maintain the power grid, it is necessary to ensure a balance between its supply and demand. However, because the amount of electricity generated by renewable energy varies greatly depending on natural conditions such as sunlight and wind, the supply-demand balance may be disrupted, and the power grid may not be able to supply power in a stable manner. Under such circumstances, the role of storage batteries in adjusting the supply-demand balance of power grids is becoming increasingly important as a key solution for the expansion of renewable energy.
Figure 1: New Energy Infrastructure for the Decarbonized Era Replacing the Balancing Function of Thermal Power Plants and others
Taking a Step Forward in the Grid Storage Battery Business in Hokkaido, a Suitable Site for Renewable Energy
Aiming for the social implementation of a new energy infrastructure "electricity storage", Sumitomo Corporation launched Japan's first grid storage battery demonstration on Koshikishima Island, Satsumasendai City, Kagoshima Prefecture in 2015, and has since conducted demonstrations in multiple regions in Japan. At the same time, Sumitomo Corporation has also been discussing the institutionalization of grid storage battery business and the establishment of safety rules with the national government and related authorities.

Hokkaido is an ideal location for renewable energy, ranking first in Japan in terms of the potential for the introduction of wind power, solar power, and other renewable energies (Note 3). However, compared to other regions, there are more restrictions on connecting renewable energy to the power grid, creating a bottleneck in the spread of itself. Therefore, Sumitomo Corporation has taken the first step in the grid storage battery business in Hokkaido.

Aiming to Create an Ecosystem beyond the Energy Storage Battery Business
The Facility is a battery storage system for the grid with an output of 6 megawatts and a capacity of 23 megawatt-hours, which is equivalent to the electricity used by approximately 2,500 households per day. The "EV Battery Station" is a system designed with high economic value so that the EV batteries provided by 4R Energy Corporation, a joint venture with Nissan Motor Corporation. The energy management system implemented for optimal operation of the Facility has been developed for practical use in Namie-machi, Fukushima Prefecture.

In addition, the use of EV batteries in key parts of the Facility not only contributes to the reduction of recycling costs through expanded use and increased demand for EV reused batteries, but also maximizes the use of resources such as rare metals contained in storage batteries and thereby reduces CO2 emissions in the process of production of storage batteries.

Going forward, Sumitomo Corporation aims to develop a total of 100 megawatts of energy storage projects by the end of fiscal year 2026, in Hokkaido, Kyushu, and other regions where power grid stabilization is especially needed. Sumitomo Corporation will accelerate decarbonization by "expanding the introduction of renewable energy" and "maximizing the value of used EV batteries," while also contributing to the realization of a sustainable society through the reuse of EV batteries.
Figure 2: Developing a Nationwide Grid Storage Battery Business with a total of 100 Megawatts of Storage Capacity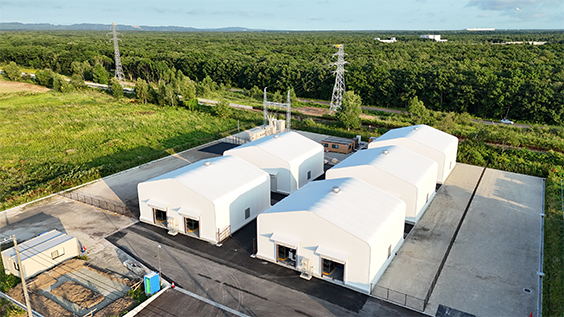 Figure 3: Exterior view of the "EV Battery Station CHITOSE"
(Directly connected to the power system through the transmission tower in the back)
Figure 4: Interior view of the "EV Battery Station CHITOSE"
(EV batteries lined up on racks)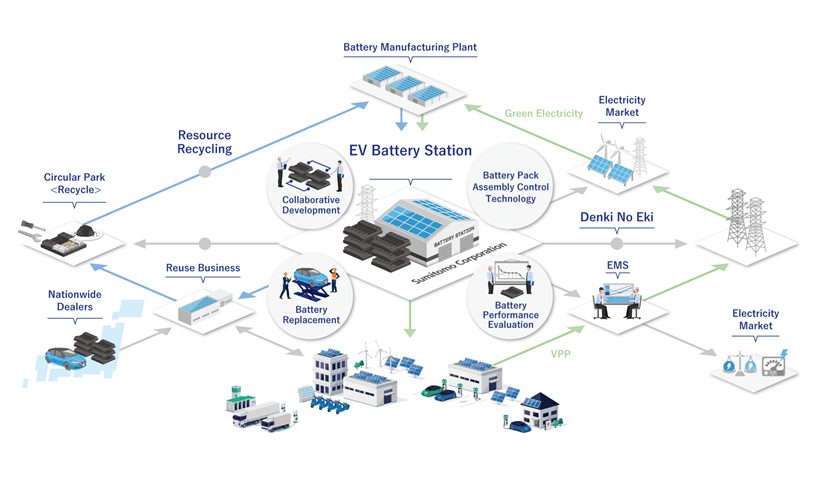 Figure 5: Our vision of the EV battery ecosystem
(Note 1)Supply and Demand Adjustment Market
A market in which "balancing power" necessary for controlling frequency and balancing electricity supply and demand is procured over a wide area beyond the area managed by transmission system operators. In the past, TSOs were responsible for procuring the balancing power for each area.
https://www.tdgc.jp/jukyuchoseishijo/outline/outline.html
(Note 2)Capacity Market
A market that secures the future "supply capacity" (kW) of electricity in Japan, rather than the amount of electricity (kWh).
http://www.occto.or.jp/capacity-market/
(Note 3)
https://www.pref.hokkaido.lg.jp/fs/6/4/6/8/1/3/4/_/01_P1~16.pdf(PDF/2.3MB)
■Business Outline
Project Site
2-3-3, Ryutsuu, Chitose-shi, Hokkaido
Facility Installer
Sumitomo Corporation
Rated Output
6 megawatts
Effective Capacity
23 megawatt-hours
System Overview
Project Site Name: "Battery Station CHITOSE No.1"
6 megawatts/23 megawatt-hours (accommodates approximately 700 EV batteries)
・Control technology for scale-up (higher output and capacity)
・Battery-replaceable
・Framed structure for short construction period and safe design
Project Objective
①

Development and verification of scale-up technology for large-scale energy storage battery business
②

Expanding introduction of renewable energy by improving the balance between electricity supply-and-demand and thereby alleviating congestion in the power grid
③

Contribution to the spread of EVs through the creation of an EV battery ecosystem and maximization of the value of EV batteries
Sumitomo Corporation's Material Issues
Sumitomo Corporation Group positions "Six Material Issues to Achieve Sustainable Growth with Society" as an important factor in developing business strategies and in the decision-making process for individual businesses. Going forward, we will pursue sustainable growth by resolving these issues through our business activities. This project especially contributes to the following material Issues.

Achieving Harmony with the Global Environment
Contributing to the Development of Local Communities and Industries

Establishing a Foundation for Comfortable and Enriching Lifestyles
Providing Diverse "Accessibility"
---

Developing Human Resources and Promoting Diversity

Enhancing Governance