Memorandum of Understanding with Global Green Chemicals to Establish a Circular Economy
Sumitomo Corporation has concluded a memorandum of understanding with Global Green Chemicals(GGC), the pioneer oleochemicals producer in Thailand, regarding collaboration in the field of green chemicals* to realize a circular economy. We will promote the utilization of woody biomass and bioethanol made from sugarcane and other biomass in Southeast Asia and Oceania, mainly in Thailand, and will also consider the production of second-generation bioethanol.
Green Chemicals: Chemicals with low environmental impact made from renewable resources. Demand is expected to increase in the future as an alternative to chemicals made from fossil fuels
Toward the realization of a carbon-neutral society, the world is shifting from fossil fuels to renewable energy. In the chemicals industry as well, there is a move away from fossil fuel-derived chemicals to the use of green chemicals derived from biomass such as plants and waste. Demand for bioethanol is expected to grow in the future, as it can be used as a fuel for automobiles and airplanes, as well as a raw material for bioplastics.
GGC is engaged in the production of oleochemicals, including methyl ester, fatty alcohols and glycerine. Since 2021, GGC has been working on the "The Nakhon Sawan Biocomplex Project." The first phase plant, which is already in operation, having capacity to crush and process 24,000 tons of sugarcane per day to produce 600,000 liters of bioethanol. Under the MOU with GGC, Sumitomo Corporation will consider trading the bioethanol produced by the project as well as peripheral businesses.
More than 99% of bioethanol produced in the world today is called first generation bioethanol (E1G), which is produced using molasses and starch extracted from edible parts such as sugarcane and corn. E1G has already established production methods and is expected to be in stable supply. On the other hand, E1G competes with the demand for food, and the price of E1G rises as the price of grain, the raw material, rises. In contrast to E1G, second-generation bioethanol (E2G) is produced from inedible raw materials such as stalks and leaves, bagasse, algae, and woody materials including pulp. E2G is expected to be widely used as a means of increasing bioethanol production in the future, since it is made from inedible parts and does not compete with food demand.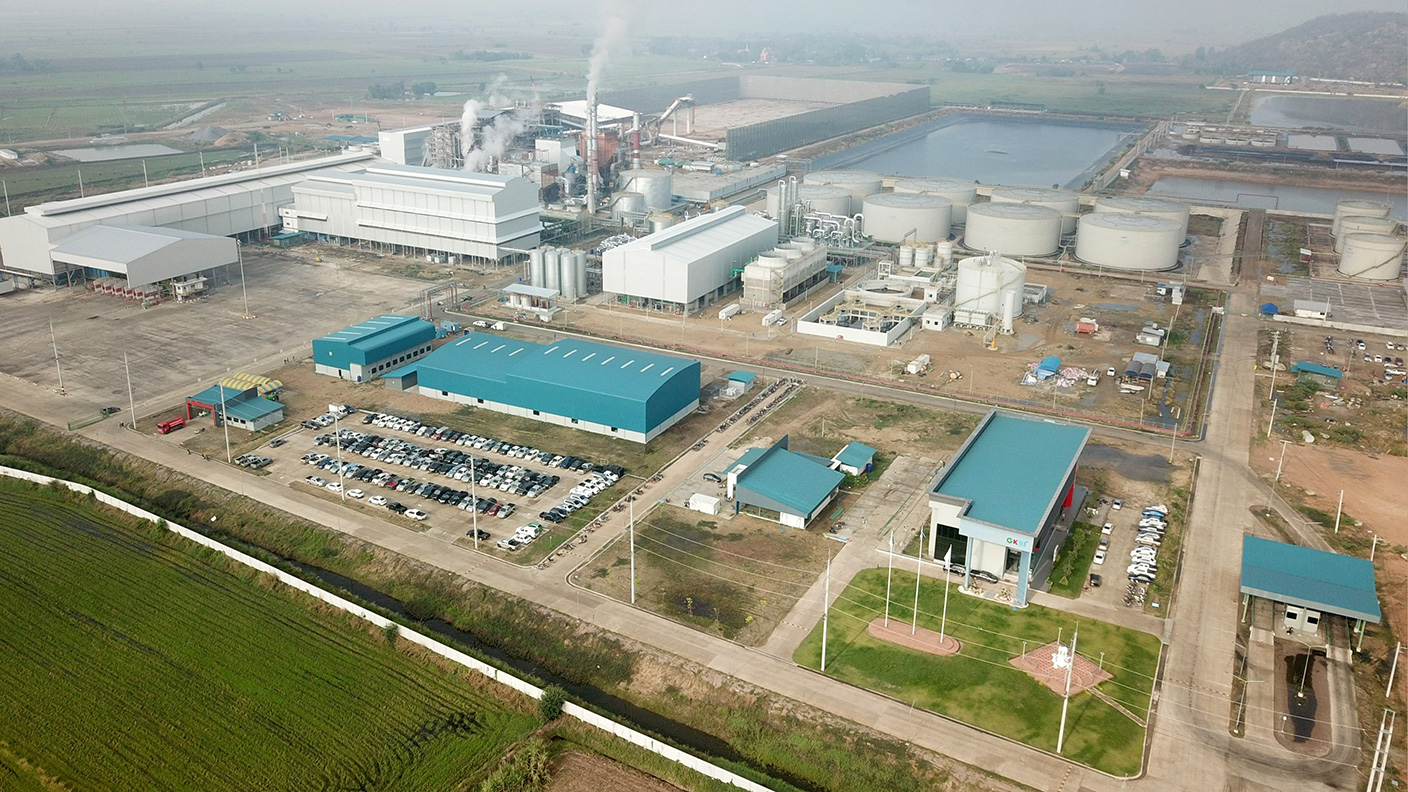 Commercial production of E2G is only a small part of the world's production, and there are issues in terms of securing raw materials and costs. Sumitomo Corporation and GGC will overcome these challenges and consider commercial production of E2G in the future.
In May 2021, Sumitomo Corporation established the Green Chemical Business Development Team with the aim of creating environmentally friendly businesses, and in October of the same year, it invested in Cemvita Factory in the U.S., which has technology to produce ethylene from carbon dioxide using microorganisms. The Green Chemical Business Development Team will take the lead in promoting collaboration with GGC, and consolidate and utilize the knowledge and skills of the Sumitomo Corporation Group. In 2014, Shinko Sugar Mill, a Sumitomo Corporation Group company engaged in sugar manufacturing on Tanegashima Island, participated in the Smart-Eco Island Tanegashima project, led by the University of Tokyo to build a sustainable social model that takes advantage of the natural resources of the island region. This project members have been conducting research on the development of green transformation technologies that integrate agriculture and industry. This project aims to achieve sustainable development by selling and utilizing biomass resources (bagasse, molasses, etc.) generated in the sugar manufacturing process and producing high value-added products such as green chemicals at chemical manufacturers, etc., thereby generating profit returns for the entire industry. By collaborating with these initiatives as well, we will work together as a group to establish a circular economy.
Contribute to the establishment of a circular economy through the promotion of green chemicals
Yutaka Takamura, Leader of the Green Chemical Development Team
In Thailand, where BCG (Biotechnology, Circulation, and Green) is on the national agenda, Sumitomo Corporation has a major role and will contribute to the realization of a sustainable society in both countries through this MOU.
We have established a strong relationship with the PTT Global Chemical (GC) Group, a major stakeholder of GGC over many years and consider them to be an important partner in the promotion of this project.
Reference Information
| | | |
| --- | --- | --- |
| Company name | : | Global Green Chemicals Public Company Limited |
| Business Outline | : | Oleo-chemical manufacturing and green chemical related business |
| Head Office | : | Bangkok, Thailand |
| Shareholder | : | GC (*) 72.29 |
| Year Established | : | 2005 |
| Website | : | Global Green Chemicals |
Sumitomo Corporation, together with GGC's parent companies GC and Kuraray, established Kuraray GC Advanced Materials in 2018 to manufacture and sell butadiene derivatives in Thailand, with commercial production scheduled to begin this fiscal year.