Feb. 15, 2019
Sumitomo Corporation
Office Building Acquired in Minneapolis, Minnesota (US)
Sumitomo Corporation (Head Office: Chiyoda-ku, Tokyo; Representative Director, President and Chief Executive Officer: Masayuki Hyodo) has acquired the SPS Tower, an office building in Minneapolis, Minnesota (US), through Sumitomo Corporation of Americas (Head Office: State of New York, US; Representative: Shingo Ueno). The SPS Tower is an office building with 58,416m2 leasable floor area situated in the center of Minneapolis' CBD (Note 1).

Minneapolis is a major urban area located in the northern half of the US Midwest. The metropolitan area has a population of about 3.6 million, making it the 14th largest city in the US and the largest in the state of Minnesota. The Minneapolis-St. Paul- Bloomington, MN-WI Metropolitan Statistical Area (MSA) has had the lowest unemployment rate of any MSA in the US for the past 18 consecutive years, and it is a very stable region economically. Many major international companies have chosen to locate their headquarters here, and the MSA ranks fifth in the US in the number of Fortune 500 company head offices. The key functions served by Minneapolis-St. Paul International Airport as the origin/destination for direct flights across the US and around the world have also made Minneapolis a strategic hub for international transport.

The Minneapolis CBD is a district offering very convenient transport access, with ready accessibility to major highways running north-south across the central area of the US and to public light rail transit. Many of the buildings in the Minneapolis CBD are connected by skyways (skybridge) that allow people to move between buildings comfortably without having to go out into the rain or snow, and it is now possible to go back and forth among offices, hotels, commercial establishments, tourism facilities and other facilities without stepping outside. The SPS Tower itself is connected with adjacent buildings in three directions. The neighborhood has seen increasing housing development in recent years, and it has become a very popular office area for people who wish to live close to work.

Sumitomo Corporation has a long history of office building management in the US, having purchased and leased office buildings for about 36 years since its first acquisition in 1982 of an office building in Manhattan, New York. Heretofore it has invested in office buildings in such cities as New York, Los Angeles, San Francisco, Washington, D.C., Miami, Phoenix and Honolulu. It presently holds a portfolio of office buildings in San Diego, Chicago, Miami, and Atlanta, including properties operated through private placement funds, and the SPS Tower will be the latest addition to this portfolio.

By utilizing the knowledge and experience it has cultivated in the US real estate market and providing quality office environments through its US office business, Sumitomo Corporation will contribute to the creative/productive activities of its tenants, provide investors with optimal solutions and excellent investment opportunities, and contribute to the growth of the real estate investment market.

(Note 1) CBD
Abbreviation for Central Business District, a district comprising a significant concentration of the city's population and featuring an aggregation of government offices, corporate headquarters, large-scale commercial facilities, etc.
[Profile of SPS Tower]
Address
:
333 South Seventh Street, Minneapolis, MN
Structure/scale
:
Steel-reinforced concrete structure; 31 floors above ground,
4 floors underground
Leasable floor area
:
58,416m2
Year completed
:
1987
[Exterior view of SPS Tower]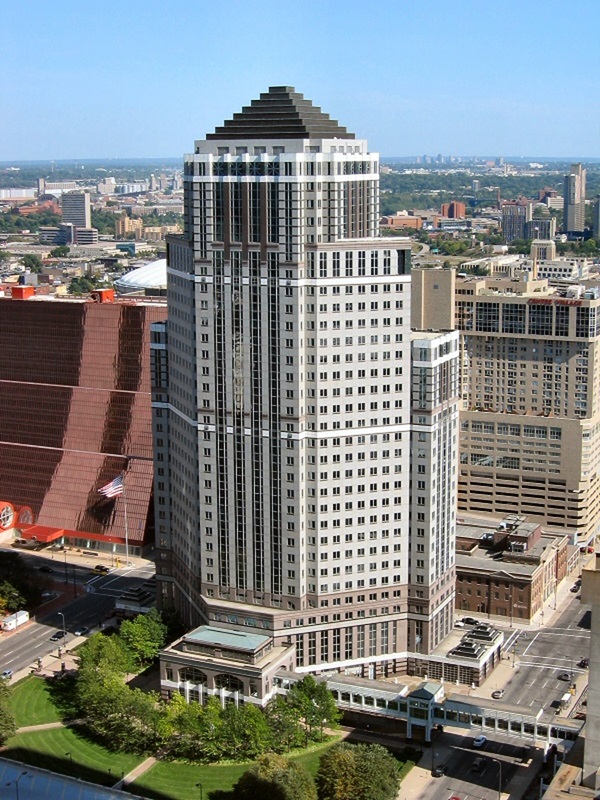 [Reference]
■Sumitomo Corporation's Material Issues

Sumitomo Corporation Group positions "Six Material Issues to Achieve Sustainable Growth with Society" as an important factor in developing business strategies and in the decision-making process for individual businesses. Going forward, we will pursue sustainable growth by resolving these issues through our business activities. This project especially contributes to "Contributing to the Development of Local Communities and Industries" and "Establishing a Foundation for Comfortable and Enriching Lifestyles".