Mar. 14, 2019
Nileworks Inc.
INCJ, Ltd.
Sumitomo Chemical Co., Ltd.
Sumitomo Corporation
Kumiai Chemical Industry Co., Ltd.
SPARX Group Co., Ltd.
Drone Fund II
Agricultural Drone Company Nileworks Raised About 1.6 Billion Yen by Private Placement of New Shares
Establishing commercial production capacity and launching a new model in FY2019
Nileworks Inc. (hereinafter, "Nileworks") has raised a total of approximately 1.6 billion yen by private placement of new shares, underwritten by INCJ, Ltd., Sumitomo Chemical Co., Ltd., Sumitomo Corporation, Kumiai Chemical Industry Co., Ltd., Mirai Creation Fund II (operated by SPARX Group Co., Ltd.), and Drone Fund II (hereinafter collectively referred to as "Investor Companies/Funds"). The capital Nileworks has raised since its founding totals about 2.4 billion yen.

In Japan, the aging of workforce and the lack of successors has driven more and more farmers to leave farming, causing the ongoing loss of long-cultivated expertise in agriculture. Meanwhile, the decrease of producers has led to the consolidation of farmland and an increase in the size of agricultural businesses, spurring the need to save labor and make quality control more efficient by utilizing drones, robots, and ICT.

Under its vision of "Precision Agriculture from the Air," Nileworks has been working to develop agricultural drones capable of fully-automated, centimeter-level precision flight and launch cloud-based growth diagnosis services that provide real-time diagnoses of the growth of produce using special drone-mounted cameras and offer recommendations on cultivation management based on the diagnoses. In the summer of 2018, Nileworks conducted a total of 75 proof-of-concept trials across Japan, evaluating the effect of labor-saving while improving its diagnostic technology by the use of growth data collected on specific areas and rice varieties. In addition, the company has teamed up with Sumitomo Corporation to establish a commercial production capacity by outsourcing to VAIO Corporation, and preparations are underway to begin sales of the first commercial model, "Nile-T19," in June 2019. Equipped with a propeller guard and redundant communications modes, Nile-T19 boasts a design that allows greater operator safety and improved operational efficiency. Nileworks is working with the Investor Companies/Funds, the existing shareholders National Federation of Agricultural Cooperative Associations (Zenno) and Norinchukin Bank, and sales outlets to prepare for the product's launch.

In collaboration with the Investor Companies/Funds and Zenno, Nileworks will work to extend the use of its technology from rice to other varieties of agricultural produce, while also rolling it out to outside Japan, and seek to become a leader in precision agriculture.

INCJ, Ltd. has provided managerial support as a lead investor since its initial investment the year before last. By continuing its support for Nileworks, INCJ will be helping to improve the productivity of Japan's agricultural sector and boost its international competitiveness, and contributing to the creation of new industries by fusing ICT and agriculture in collaboration/open innovation across industries.

Sumitomo Chemical Co., Ltd. will seek to achieve significant labor saving and greater efficiency in agriculture and realize higher yields and better quality of agricultural produce by integrating Nileworks's cutting-edge technology with its strong technology and expertise, which Sumitomo Chemical has developed as a diversified chemical company for many years. Going forward, the company will further strengthen its "total solution provider" business that aims to help enhance the competitiveness of agricultural business, while accelerating its precision agriculture initiatives.

Sumitomo Corporation as an integrated trading company has been offering a broad range of support to help speed up the commercialization of Nileworks' innovative technology. In addition to Nileworks, Sumitomo Corporation has been cooperating with Internet Initiative Japan Inc., Agri Info Design, Ltd., and others to popularize precision agriculture and revitalize the agricultural sector by providing producers with cutting-edge technology in accessible and user-friendly forms.

Kumiai Chemical Industry Co., Ltd. has undertaken various initiatives for the development and promotion of safe and effective agrochemicals since it introduced the first domestically developed agrochemical to the market. As a part of its initiative for "Smart Agriculture", Kumiai supports the activities of Nileworks including demonstration experiments. Kumiai commits itself to contribute to society by providing solutions to challenges in agricultural production achieved through innovative technologies.

Mirai Creation Fund II has been investing in companies with innovative technology in five sectors, including intelligent technology and robotics, to usher in the society of the future. By investing in Nileworks, which is seeking to change agriculture worldwide through automated drone flight and growth diagnosis technologies, the Fund will help bring about a better society in future and accelerate innovation.

Drone Fund II invests with the aim of establishing a drone-based and air-mobility oriented society. Using Nileworks' drones to automate farm work will help reduce on-site workloads and increase agriculture's competitiveness as an industry, and drone use in the agricultural sector is showing ever increasing potential. This latest investment is designed to support the use of drones in the agricultural sector as part of the greater societal implementation of drones.



<Reference>
■New Nile-T19 model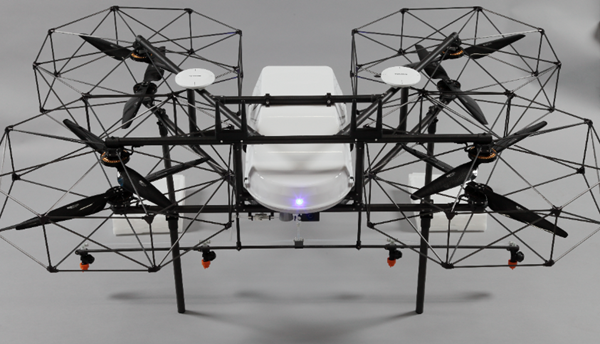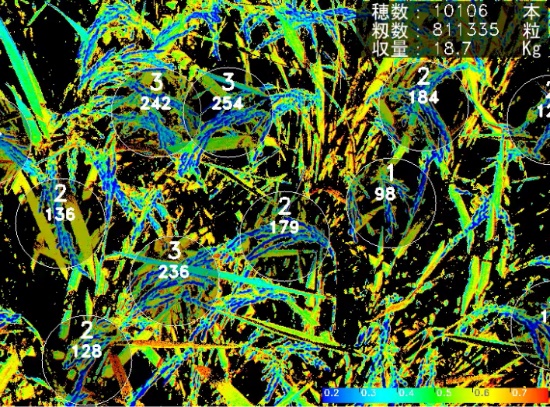 *"Precision Agriculture from the Air"
Nileworks successfully developed the world's first technology enabling fully-automated drone flight with centimeter-level precision. Flying drones outfitted with this technology at extremely close distances of 30-50cm above crops not only substantially reduces the airborne dispersion of agrochemicals but enables the spraying of optimal amounts of fertilizer and agrochemicals based on the results of real-time diagnoses of the growth status of individual stalks.

*Received Minister of Agriculture, Forestry and Fisheries Award at 8th Robot Awards (2018)

https://www.robotaward.jp/winning/index.html
■Profiles of Nileworks and Investor Companies/Funds
Nileworks Inc.

Established

:

January 2015

Address

:

1-7 Nishihara 3-Chome, Shibuya-ku, Tokyo

Representative
:
Hiroshi Yanagishita, Representative Director,
President and CEO
Description of business
:
Design, development, manufacturing and sale of agricultural-use drones, R&D on growth diagnostic and cultivation technologies, development and sales of agricultural cloud services
URL
:
https://www.nileworks.co.jp/
INCJ, Ltd.

Established

:
September 2018 (incorporation-type company split from Innovation Network Corporation of Japan)


Address

:

4-1 Marunouchi 1-Chome, Chiyoda-ku, Tokyo

Representative
:
Mikihide Katsumata, President and COO
Description of business
:
Support for industrial innovation by investing in innovative businesses

URL
:
https://www.incj.co.jp/english/
Sumitomo Chemical Co., Ltd.

Established

:

June 1925

Address

:

27-1 Shinkawa 2-Chome, Chuo-ku, Tokyo

Representative
:
Masakazu Tokura, Representative Director and President
Description of business
:
Petrochemicals & plastics, energy & functional materials, IT-related chemicals, health & crop sciences, pharmaceuticals, etc.
URL
:
https://www.sumitomo-chem.co.jp/english/
Sumitomo Corporation

Established

:

December 1919

Address

:

3-2 Otemachi 2-Chome, Chiyoda-ku, Tokyo

Representative
:
Masayuki Hyodo, Representative Director,President and Chief Executive Officer
Description of business
:
Integrated trading company utilizing global networks in pursuit of business ventures in various sectors
URL
:
https://www.sumitomocorp.com/en/jp
Kumiai Chemical Industry Co., Ltd


Established

:

June 1949

Address

:

4-26 Ikenohata 1-Chome, Taito-ku, Tokyo

Representative
:
Yoshitomo Koike, President and Representative Director
Description of business
:
Manufacture/sale of pesticides, fungicides,herbicides and other agrochemicals,manufacture/sale of organic intermediates, amine curing agents, and other chemical products
URL
:
http://www.kumiai-chem.co.jp/english/
SPARX Group Co., Ltd.

Established

:

July 1989

Address

:

6F, Shinagawa Season Terrace, 2-70 Konan 1-Chome, Minato-ku, Tokyo

Representative
:
Shuhei Abe, President and CEO
Description of business
:
Holding company
URL
:
https://www.sparxgroup.com/
Chiba Dojo Drone Fund II Investment Limited Partnership (Drone Fund II)

Established

:

August 2018

Address

:

6F, Shiba-koen Annex1-8 Shiba-koen 3-Chome, Minato-ku, Tokyo

Representative
:
Kotaro Chiba, Soki Omae
Description of business
:
Investment and collaborative support in connection with drones and air mobility
URL
:
http://dronefund.vc/