Feb. 25, 2021
Sumitomo Corporation
Agreement concluded on geothermal power station construction for New Zealand's Contact Energy
Sumitomo Corporation (Head Office: Chiyoda-ku, Tokyo; Representative Director, President and Chief Executive Officer: Masayuki Hyodo) has concluded an agreement for construction work on the Tauhara Geothermal Power Station (152-megawatt generation capacity; hereinafter, "the Power Station") with Contact Energy Limited (Head Office: Auckland, New Zealand; Chief Executive Officer: Mike Fuge; hereinafter, "Contact Energy"), a major private-sector electricity generation utility in New Zealand.

Achieving a "decarbonized" society that reduces global warming-inducing greenhouse gas emissions to zero has globally become a significant social issue in recent years, and geothermal power generation has been garnering attention as an eco-friendly and reliable source of electric power that does not require fossil fuels and is not easily susceptible to weather conditions. The Power Station will be the largest single-turbine geothermal power station in the world, surpassing the 140-megawatt Nga Awa Purua Geothermal Power Station in New Zealand handed over by Sumitomo Corporation in 2010, and will be constructed on the Tauhara field, one of New Zealand's largest geothermal areas located near Lake Taupo in the center of New Zealand's North Island. Its total plant equipment including main equipment – the geothermal steam turbine and generator – will be manufactured and procured by Fuji Electric Co., Ltd. (hereinafter, "Fuji Electric"), which boasts advanced geothermal power equipment technology and a wealth of experience around the world, and the engineering work will be undertaken by the New Zealand firm Naylor Love Waikato/BOP Ltd. (hereinafter, "Naylor Love"). Construction is due to be completed in 2023.

Sumitomo Corporation has previously teamed up with Fuji Electric on two occasions to construct geothermal power stations in New Zealand, and the Power Station will be their third such project. The capacity of geothermal power stations worldwide (in Indonesia, New Zealand, the Philippines, Turkey, etc.) in which Sumitomo Corporation has been involved in construction and delivery, currently totals 2,530 megawatts. Sumitomo Corporation signed an early works contract with Contact Energy in June 2020 and concluded this latest agreement following design work and site surveys carried out by Fuji Electric and Naylor Love. New Zealand is seeking to source 100% of its electric power from renewable energies by 2035, and Sumitomo Corporation will be working with its partners to help establish reliable green power supply.

Sumitomo Corporation is striving to become carbon-neutral by 2050. By steadily fulfilling its responsibilities under the new agreement, it will be assisting New Zealand in attaining a sustainable society and advancing social development and evolution.
<Reference>

■Map of power station location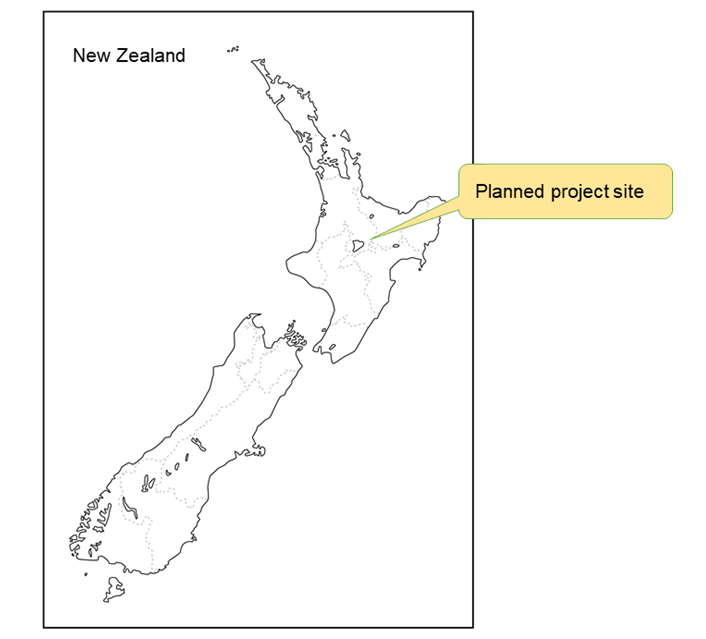 Sumitomo Corporation's Material Issues
Sumitomo Corporation Group positions "Six Material Issues to Achieve Sustainable Growth with Society" as an important factor in developing business strategies and in the decision-making process for individual businesses. Going forward, we will pursue sustainable growth by resolving these issues through our business activities. This project especially contributes to the following material Issues.
Achieving Harmony with the Global Environment
Contributing to the Development of Local Communities and Industries

Establishing a Foundation for Comfortable and Enriching Lifestyles

Providing Diverse "Accessibility"
---

Developing Human Resources and Promoting Diversity

Enhancing Governance