Message from General Manager for Asia & Oceania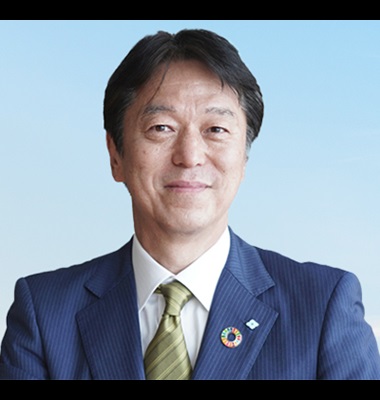 We will identify emerging trends and demand in Asia and Oceania's highly dynamic market, work with business partners in each country to create new value, and help local communities achieve prosperity and realize dreams.
Depending on their stage of economic development, the countries in Asia and Oceania are seeing higher consumer spending as middle classes expand and increases in demand for the development of infrastructure, such as power infrastructure. Consequently, the region offers a wide array of business opportunities. Against this backdrop, we are deploying management resources in the region to create new value. For instance, we have identified social infrastructure, consumer related business fields and agriculture, food as our focused industries and emerging countries like Vietnam, Myanmar and Bangladesh as markets we will cultivate.
The Asia and Oceania region comprises countries with different cultures and at various stages of economic development. We will identify each country's social and economic needs and work with major business partners to steadily advance businesses that are rooted in local communities. These efforts will help local communities achieve prosperity and realize their dreams.
Keigo Shiomi
General Manager for Asia & Oceania