May 20, 2021
Sumitomo Australia Pty Ltd
We plan to participate in APPEA Conference and Exhibition from June 15-17 as the industry-leading forum to present our new technology to the energy industry.
Our key message there is "Bringing safety & Drilling efficiency together", where the solutions from our collaborative partners will minimize human intervention at the well site, simultaneously reducing HSE risks and providing decision-aiding insights at every stage of the oil and gas drilling operations. We are keen to approach to the industrial players who are striving to optimise HSE, Cost Control and Best Practices in joint efforts of the Energy Transition which is already underway.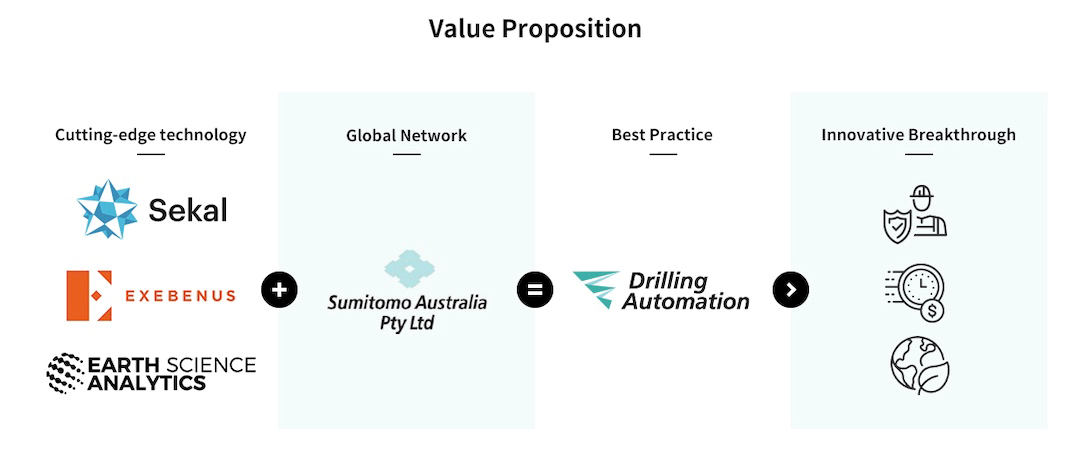 The catalogue from each of our partners is available from the following links.
Sekal
Introduction:
download here
Use Case:
download here
Exebenus
PulseML Agent:
download here
Pulse Build/Run :
download here
Earth Science Analytics
Introduction:
download here
Use Case:
download here
Intelligent Mud Solutions
Introduction :
download here
Use Case :
download here