HARUMI FLAG sales center in operation right in the heart of Tokyo
HARUMI FLAG PAVILION, the sales center for the HARUMI FLAG condominium complex, is now in operation, run by a consortium of 10 sellers*1 of the complex.
To be constructed on a vast piece of land spanning approximately 13-hectares in Harumi, Chuo-ku, Tokyo, HARUMI FLAG will be composed of 24 buildings housing a total of 5,632 condominium/apartment units as well as retail facilities*2. Also offering childcare facilities and residences tailored to senior citizens, the complex will accommodate a total of 12,000 residents. The residential area will be sectioned into four parts.
HARUMI FLAG PAVILION features a dynamic five-screen large-scale theater, where visitors can enjoy a preview of the entire complex and get a feel of its scale. By touching the digital signage and exhibits, visitors are able to learn about how the complex will be built as a community, how it can be conveniently used by different age groups and for various occasions, and the intriguing appeal of the courtyard, unleashing their imagination in picturing their life as a resident.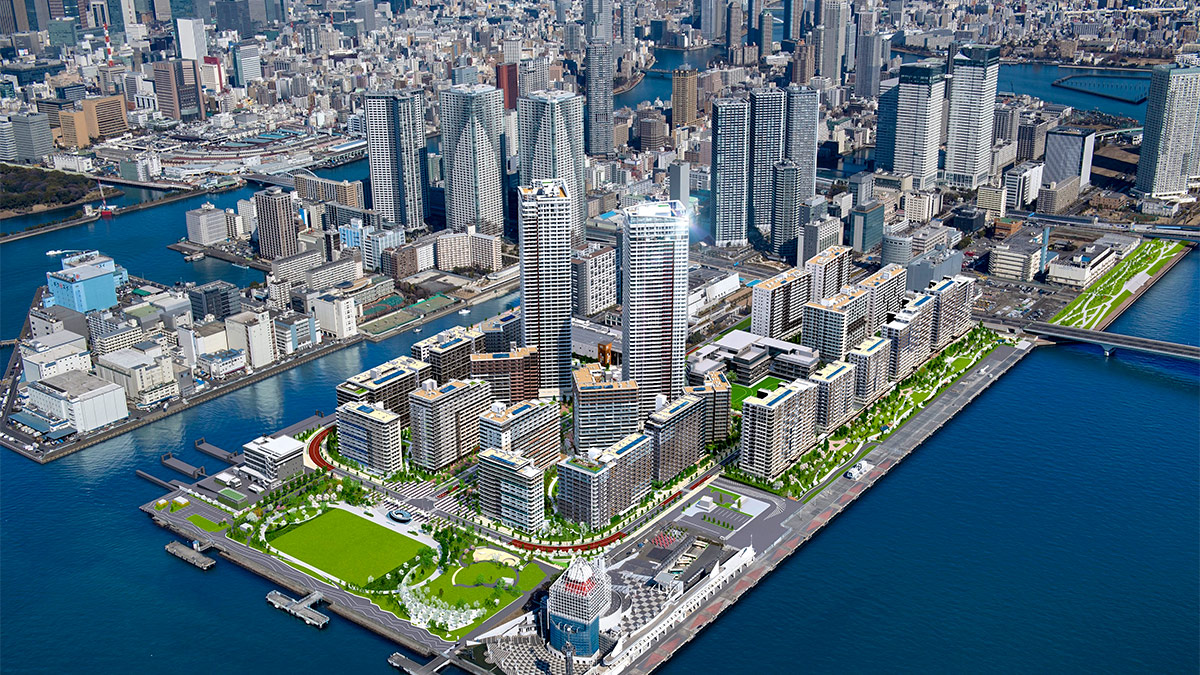 Preview tours of residential units are also available, each with a different floor space and layout. Of the selection of eight room colors, five can be visually experienced in the room units. Visitors are invited to feel the unique ambience of each room to explore their own preferences.
The first phase of sale was launched on Friday, July 26, 2019. Of the 19 condominium buildings, certain residential units in three SEA VILLAGE buildings (Buildings A, B and D) and four PARK VILLAGE buildings (Buildings A, B, C and F) are on offer.
Yuka Nagao in charge of HARUMI FLAG at the Housing & Urban Development Business Dept. expressed her aspiration, saying, "The sale of HARUMI FLAG has finally started. Complete with spectacular views, diverse common facilities, and environmental friendliness, HARUMI FLAG achieves an ideal community for a broad range of age groups and lifestyles. This is a one of a kind project that is rarely found, and I am truly excited to be a part of it."
*1. Mitsui Fudosan Residential, Mitsubishi Estate Residence, Nomura Real Estate Development, Sumitomo Realty & Development, Sumitomo Corporation, Tokyu Land Corporation, Tokyo Tatemono, NTT Urban Development, Nippon Steel Kowa Real Estate and Daiwa House Industry.
*2. Retail facilities will be developed by Mitsui Fudosan.