Scholarship Presentation Year 2008 (Thammasat University)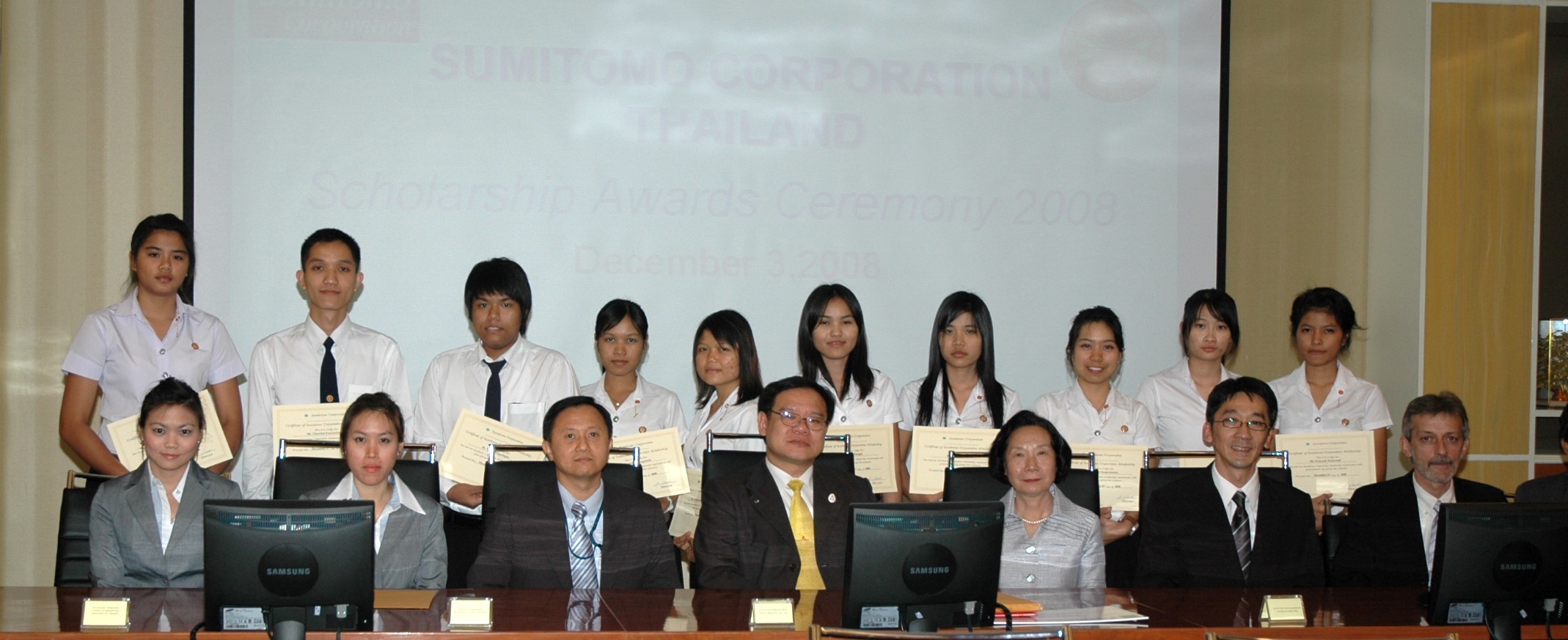 Scholarship Presentation Year 2008 to Thammasart University: Executives of Sumitomo Corporation Thailand, Ltd., led by Division Head of Corporate Division 2, Mr. Anant Leighrahathorn (seated 3rd left), presided over the presentation of Sumitomo Corporation Scholarship to Thammasat University students at the Sanya Dhamasak Conference Room, Dome Building on 3 December 2008. The event was witnessed by Thammasat University Rector - Prof.Dr.Surapon Nitikraipot (seated 4th right), Faculty of Commerce and Accountancy - Assoc.Prof.Sukjai Numphud (seated 3rd right) and Vice Rector for Student Affairs - Dr.Prinya Thaewanarumitkul (seated 2nd right).
Sumitomo Corporation Scholarship was established by Sumitomo Corporation in 1996, a part of its 50th anniversary project, to help educate future leaders in developing countries in Asia.