Message from General Manager for East Asia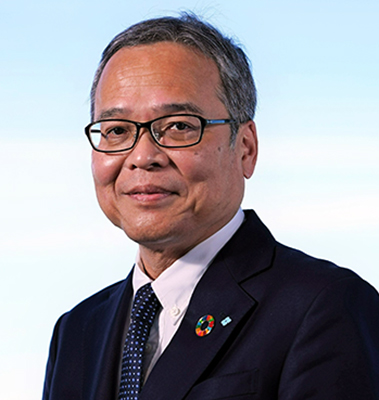 East Asia is a market that is full of possibilities, where various business opportunities are emerging with economic growth.
In China, we are strengthening our relationships with major local governments, including the government of Shandong Province that we have regarded as a strategic region, and major local companies. In the countries in East Asia, we are aiming to bring about unique composite businesses through collaboration with strategic partners in the highly promising fields of new energy vehicles*1, semiconductor manufacturing, environmental infrastructure, urban transportation and development, and healthcare and elderly care. Meanwhile, paying attention to the fast introduction of cutting-edge innovations in the region, we are improving the value of existing business with the use of digital technology, creating new business through co-creation with start-ups, and creating a next-generation energy business.
Based on an accurate understanding of the social and economic changes in East Asia and leveraging the information acquired from business activities in the region, we will achieve the goal of developing businesses that will be the pillars of future earnings. For realizing it, we will work on selection and concentration of existing businesses, as well as on changes of business models (shift in our business portfolio) under the strategies of SBUs*2 and together with local organizations. Through our business activities in East Asia, we will contribute to developing sustainable local communities and maximizing the corporate value of the Sumitomo Corporation Group.
New energy vehicles: Electric vehicles, plug-in hybrid electric vehicles, and fuel cell vehicles
SBUs (strategic business units): A strategic business unit is set for each strategy
Aritomo Haruhiko
General Manager for East Asia