Global Cases
Creating a prosperous future around food, from production to consumption, together with our customers
global
About SC Foods
SC Foods is a group of food professionals proudly supplying safe, secure and high quality food products. We develop and trade livestock and food products from around the world. Our activity includes product development, production site selection, procurement, manufacturing management, and coordination of logistics and distribution.
We define our core competence as the following: "commitment to food safety and security", "enthusiasm to product development", "global network of Sumitomo Corporation", and "integration of food supply chain". We interactively connect consumers and producers to propose to our customers new ways of processing, delivering and presentation of food.
Our product lineup ranges from Turkish processed vegetables to Italian fruit juice,Peruvian seafood, American beef and pork.We also supply a wide range of customers, from food manufacturers to mass retailers, restaurants, and convenience stores.
In order to meet a wide variety of customer needs, we have enhanced our food supply chain by entering into the food processing business and creating more added value through businesses such as the Kawasaki Shiohama Process Center (refrigerated and frozen meat processing factory able to promptly accommodate shifts in demand), Summit Oil Mill (our subsidiary, a vegetable oil refinery company that has some competitive advantages in premium oil with high-mix low-volume production), and Juice Products New Zealand (our subsidiary, a New Zealand-oriented and -operated processor of vegetable and fruit juice concentrate, mainly focused on carrot).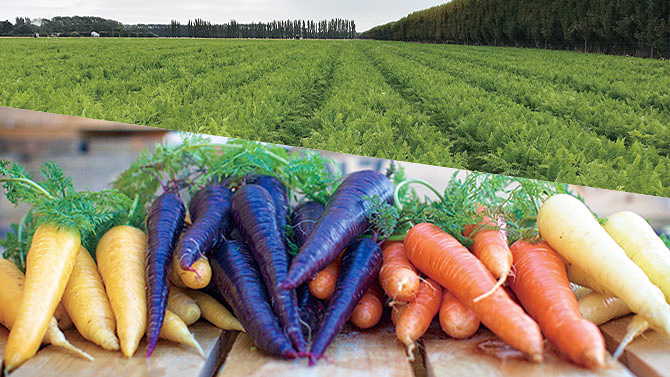 Safe and secure Silky Pork®
Silky Pork® is a new brand of pork introduced in 2010. Chester White, the fourth breed, is added to the three breeds of pig that is the traditional American pork production. Silky Pork® is tender and juicy with cherry-blossom-pink colored flesh, notable marbling and a soft and subtly sweet fat layer.
Our designated farm strictly adheres to Japanese standards of pork production and management. Our traceability system identifies when and where the product was processed. Freshness of the product is maintained throughout the supply chain by utilizing our own transportation system.
Sales have been steadily growing since 2010. The main buyers of Silky Pork® are mass market retailers, convenience stores, restaurant chains, and home meal replacement companies.
We believe new value has been provided to consumers in Japan with our delicious, safe and secure Silky Pork®.
Demand for Turkish chicken to rise
Chicken has been the most consumed meat in Japan since 2012 due to its low price and low fat. A new import source had been called for to meet the rise in demand when the Japanese government lifted its ban on the import of chicken meat from Turkey at the end of September 2017. SC Foods was quick to notice the signs of this development and became the first Japanese importer of chicken from Turkey.
SC Foods' partner, HasTavuk, is the largest supplier of parent stocks in Turkey, and undertakes integrated production from hatching to thermal processing. Its strength lies in its capacity to supply high-quality chicken meat produced at its hygienic cutting-edge plant. In partnership with HasTavuk, SC Foods established a stable supply network, aiming to provide 500 tons per month, or 6,000 tons per year, of chicken to Japanese consumers.
Being an established chicken exporter to Islamic countries, HasTavuk has obtained the Halal certification for its factory operation.
* Halal certification: A certificate that guarantees food has been prepared according to Islamic law. Halal means "permitted."
Obtaining "Bird Friendly®" Certification by Protecting Forests Used as Resting Sites by Migratory Birds
We contribute solutions to social issues through our business activities and pursue the realization of a sustainable society where every individual can live a healthy, secure life.
Because our business activities rely on food materials, nature's greatest gifts, we give due consideration to the impact of our business activities on the environment and make every effort to achieve sustainable development aimed at both social and economic progress along with environmental preservation.
"Bird Friendly® Coffee" is a program that seeks to protect the life cycle of migratory birds by promoting the purchase of shade grown coffee beans cultivated organically in tropical forests at a premium price, thereby supporting coffee growers and simultaneously preventing deforestation. The profits generated from these sales are used to fund research expenditures of the Smithsonian Migratory Bird Center, the founder of the program, for the purpose of protecting migratory birds as well as the ecosystems they depend on around the world.
Keyword
Living Related & Real Estate Business
Japan
East Asia
Asia and Oceania
Europe
CIS
Middle East, Africa
The Americas
Food Products