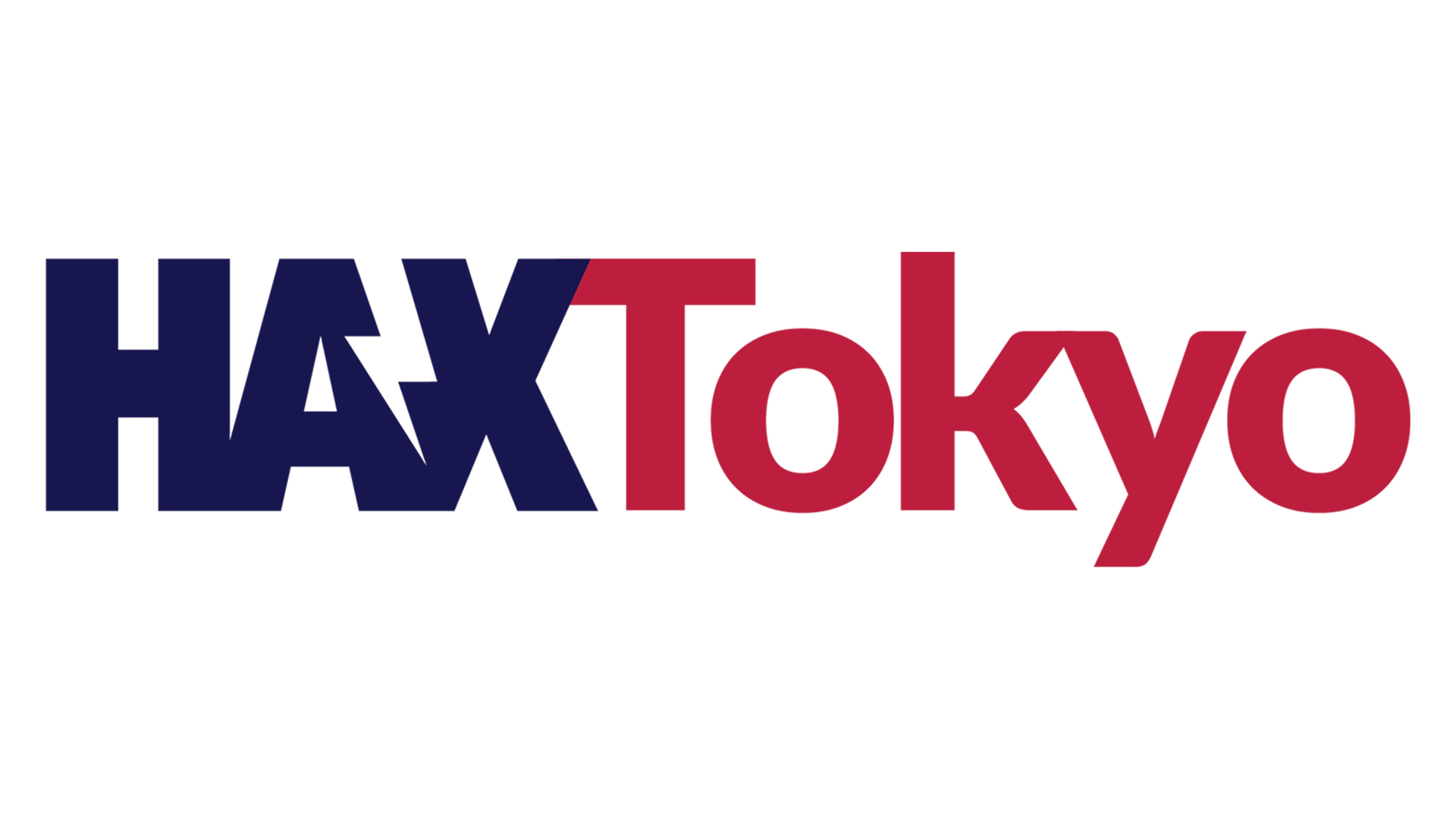 Global Cases
HAX Tokyo Accelerator Program Supports Manufacturing Start-ups and Creates Innovation Ecosystems
global
Supporting the growth of hardware start-ups
Many start-ups have potentially good ideas or technologies but often struggle in the first several years to develop them into successful businesses due to financial challenges and technical problems with establishing business models. Accelerator programs can support such start-ups in accelerating their growth.
The accelerator program HAX Tokyo is operated by Sumitomo Corporation in collaboration with SCSK, IT services provider and group company, and SOSV Investments ("SOSV"), US-based venture capital firm.
SOSV first launched the HAX accelerator program focusing on hardware start-ups in 2012. New hardware development is indispensable to implementing digital technology-enabled solutions in business processes. For new undertakings, however, hardware start-ups need to invest substantial time and money in a number of essential processes, such as product prototyping, manufacturing, and distribution, before the planned business can take off onto a growth path. This poses a major challenge to hardware start-ups that is not faced by their peers in the software space. HAX aims to assist young hardware entrepreneurs in addressing such issues so that they can arrive at their goals as early as possible. It has so far supported a total of more than 250 start-ups from around the world.
In pursuit of DX strategies
HAX is based in four different locations by function—two for prototyping and manufacturing (Shenzhen, China and New Jersey,US) and two for fundraising and marketing (San Francisco,US and Tokyo, Japan, particularly to create settings for business development by leveraging the business foundations of the Sumitomo Corporation Group). HAX Tokyo was inaugurated in 2019 to provide programs to help Japanese start-ups improve their capabilities to build product concepts and business models with a view to preparing them to apply for global start-up support initiatives, a challenge that was previously met by only a limited number of applicants from Japan.
Sumitomo Corporation decided to participate in HAX Tokyo together with SCSK as part of efforts to pursue the group's overall digital transformation (DX) strategies. In 1998, we established our Corporate Venture Capital, Presidio Ventures, in Silicon Valley in the US, and have promoted collaborations with start-ups from a wide range of fields. Also, in 2018, we set up the DX Center, a function dedicated to DX promotion and tasked with generating innovations. Mobilizing these functions, we are pursuing DX strategies to expand our business domains, implement technologies in real social environments, and revitalize industry. HAX Tokyo represents part of our strategies aimed at achieving these goals.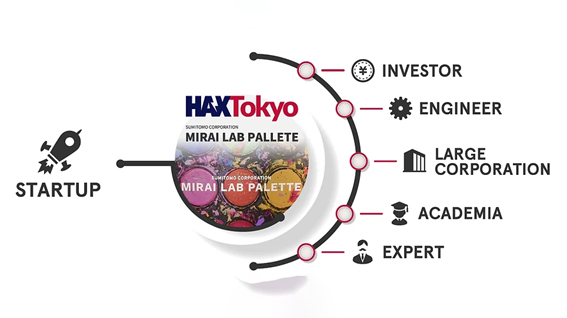 Our primary role as a co-host of HAX Tokyo is to clarify business issues and needs confronting start-ups and share with them processes required to successfully commercialize products (chiefly for building business models and product specifications) by drawing on the extensive networks that we, as a general trading company, have built with customers and partners. We also explore possibilities in order to match start-ups offering different approaches, ideas, and technologies with different social needs, and are working to create pathways for individual ventures to place their products on the market and increase their chances of success. Sumitomo Corporation is working to achieve this objective while boosting its partnership with SOSV and SCSK.
Diverse start-ups participating in the program
The HAX Tokyo program has six major components: classes (lectures) for specialized learning on start-up management; mentoring by experts; entrepreneurship community; utilization of resources from Shenzhen/New Jersey/San Francisco programs; business development support based on the business foundations of the Sumitomo Corporation Group; and presentation of activity results to investors and potential customers (Demo Day). More specifically, the learning curriculum and mentoring sessions offer the basics of corporate management, specialized knowledge specific to the hardware business, prototyping, and fundraising methods, among other subjects, using workshop and simulation settings as appropriate. In entrepreneurship community meetings, participants engage in brainstorming dialogues and discussions with entrepreneurs from other start-ups that SOSV has invested in.
HAX Tokyo has organized a total of four rounds of the program to date, with the first one taking place between November 2019 and February 2020. In fiscal 2022, the execution system was altered to increase scheduling flexibility by inviting applications throughout the year, and allowing each participant to choose the duration and start/end date of the program period according to their situation, a change from the previous system based on a three-month fixed schedule. The past rounds of the program have produced a number of successful ventures from start-ups with various technologies, including LexxPluss, a developer of autonomous mobile robot services, and Striemo, a new micromobility vehicle developer.
Engaging in a range of activities, program participants identify who it is that truly needs their technologies and products and how to ensure the relevant functions will adequately benefit these target users, and then modify their product concepts and specifications accordingly. Some participants achieve remarkable progress, rapidly and reliably improving the accuracy of their business decisions, effectively using networks hosted by the Shenzhen and New Jersey programs to carry out prototyping plans, and moving steadily toward their commercialization goals.
A list of companies selected to participate in HAX Tokyo is available here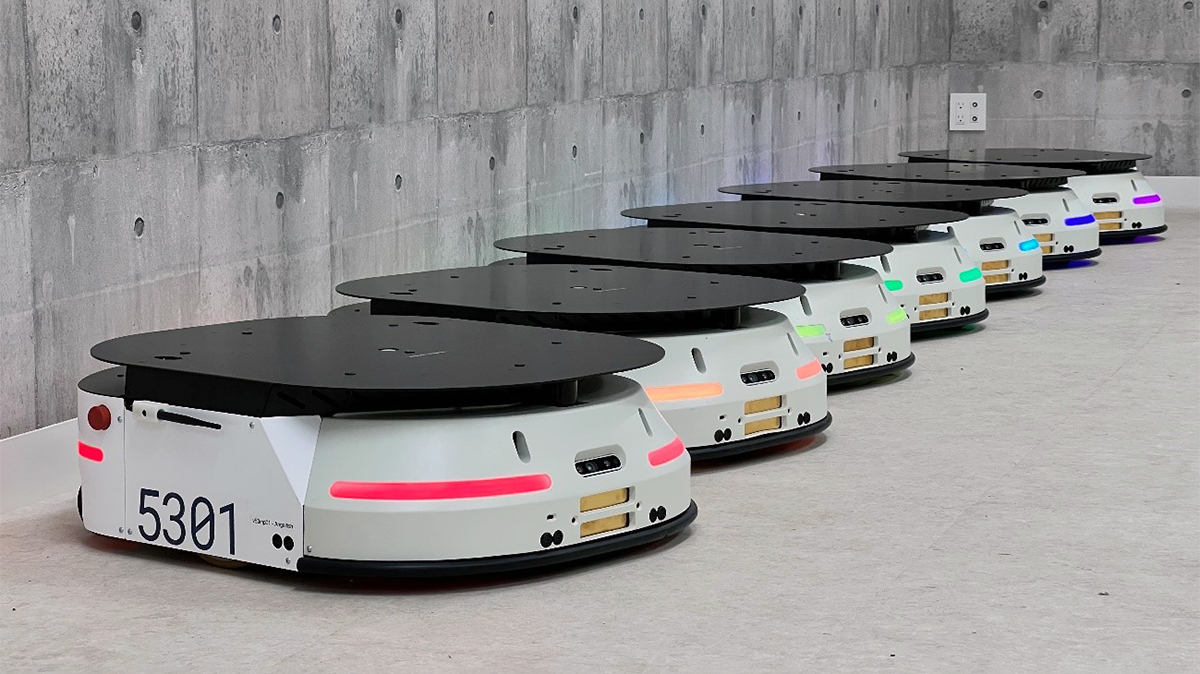 Creating a platform for the interaction of diverse players
Through providing settings for connecting new and existing companies and enabling them to form business ties, HAX Tokyo aims to create innovation ecosystems and then apply them to real social settings. Hardware development is one of the strengths of the Japanese manufacturing industry, and the country has a good talent pool to serve this purpose. Building ecosystems to bring together a diverse spectrum of players and talent to engage in dynamic interactions, seeking to produce the effect of increasing the overall competitiveness of Japanese industry—this is the mission of HAX Tokyo.
And Sumitomo Corporation will be part of these ecosystems. Through promoting HAX Tokyo initiatives, we will create new businesses to deliver new value to society, with an eye to the future development of the group.
HAX Tokyo will share the achievements of the program with other companies with the aim of creating new opportunities for collaboration and innovation. Aiming to grow together with start-ups and pursue the global development of innovation more extensively, Sumitomo Corporation is committed to the ongoing promotion of HAX Tokyo.
Related Information
If you want to learn more about collaboration opportunities provided by HAX Tokyo or have any questions, please do not hesitate to contact us at
Keyword
Media & Digital Business
Japan
East Asia
Asia and Oceania
Europe
CIS
Middle East, Africa
The Americas
Information Telecommunications