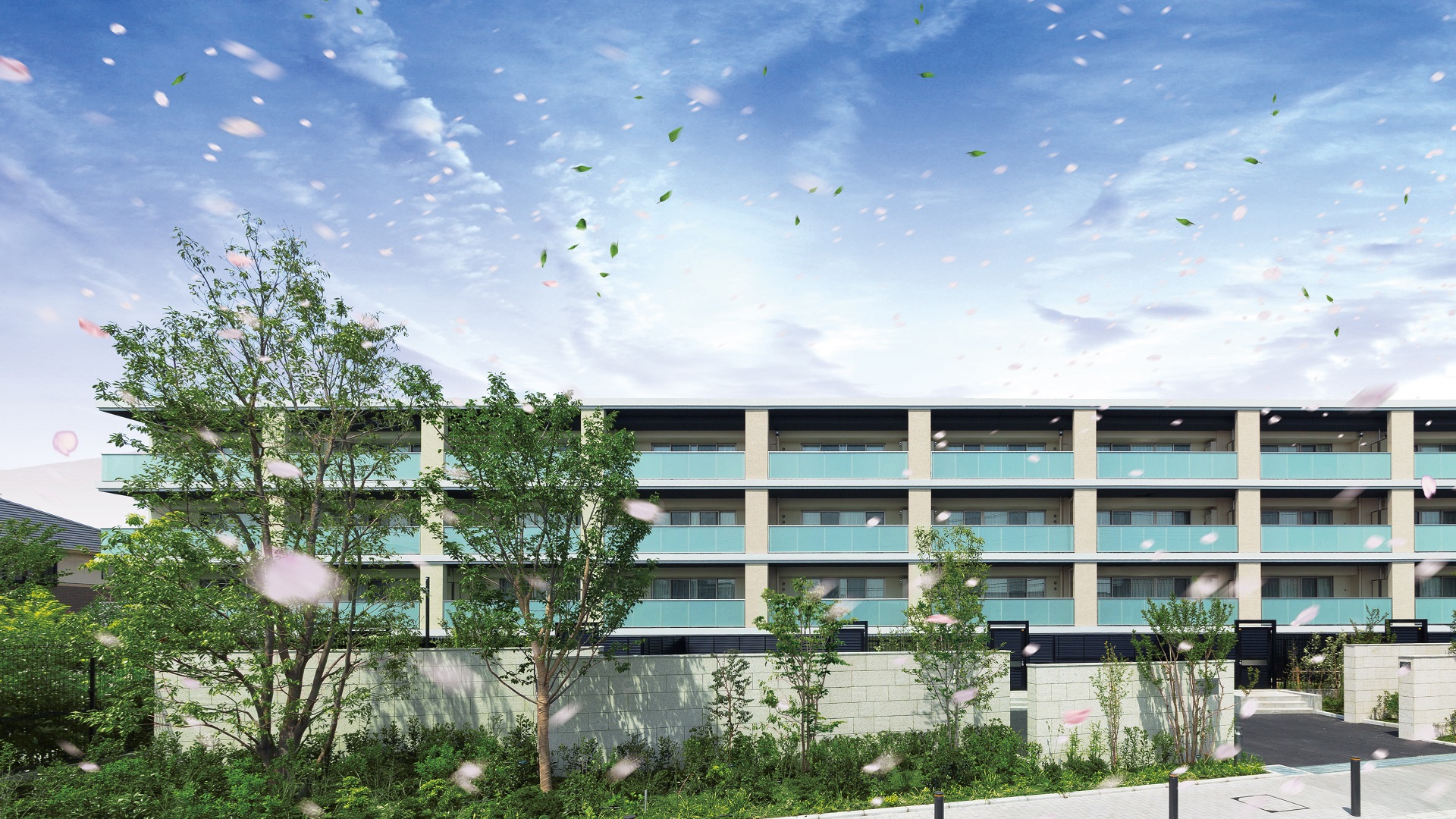 Global Cases
"Sumitomo Corporation quality" created by commitment to basic functionality and integrated strength –Condominium business
Japan / China
We are a pioneer in the condominium industry
It has been nearly 100 years since the founding of Sumitomo Corporation's predecessor, The Osaka North Harbour Company Limited, which was responsible for the development of the Osaka port area, among other projects. Throughout its history, the construction and real estate business has played a key role as the framework of Sumitomo Corporation's growth.
The condominium business got its first real start in Japan in the early 1960s. Sumitomo Corporation was quick to enter this industry, developing "Maison Nishinomiya," the Kansai region's first condominium, in 1964, the year of the Tokyo Olympics, and "Kugayama Heim," Sumitomo Corporation's first condominium in the Tokyo metropolitan area, in 1966.
As a pioneer in the industry, Sumitomo Corporation adopted methods now considered quite standard from an early stage, such as introducing a housing loan system, utilizing model rooms for sales, and planning maisonette-type dwelling units.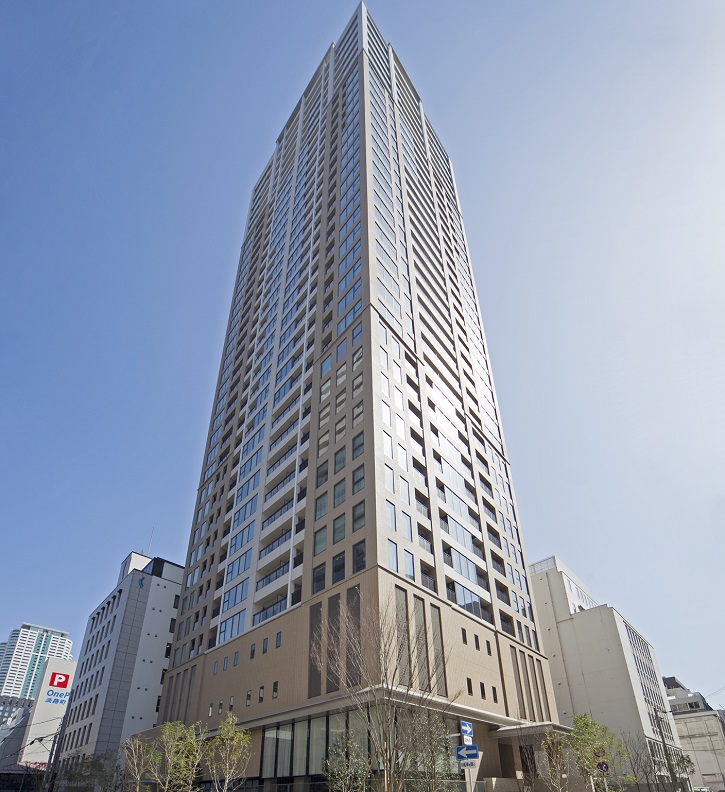 New "Classy House" brand launched in 2009
The condominiums sold by Sumitomo Corporation have long borne the brand names of "Heim" and "Haus" in the Tokyo area and "Maison" in the Kansai region. In 2009 these brands were unified into the brand name "Classy House" as a new step.
The designation "Classy" carries the connotations of "upscale" and "refined". The brand concept is a fusion of function (specifications as a residence) and beauty (a sense of design). The firm conviction that "comfortable living" and "comfortable on the eyes" are both important for quality of life is incorporated into this concept.
Sumitomo Corporation has thus far supplied about 73,000 units, mostly in the Tokyo metropolitan area and the Kansai district. Considerable time is spent on the site selection, design and construction of each and every property to provide a high-quality living environment.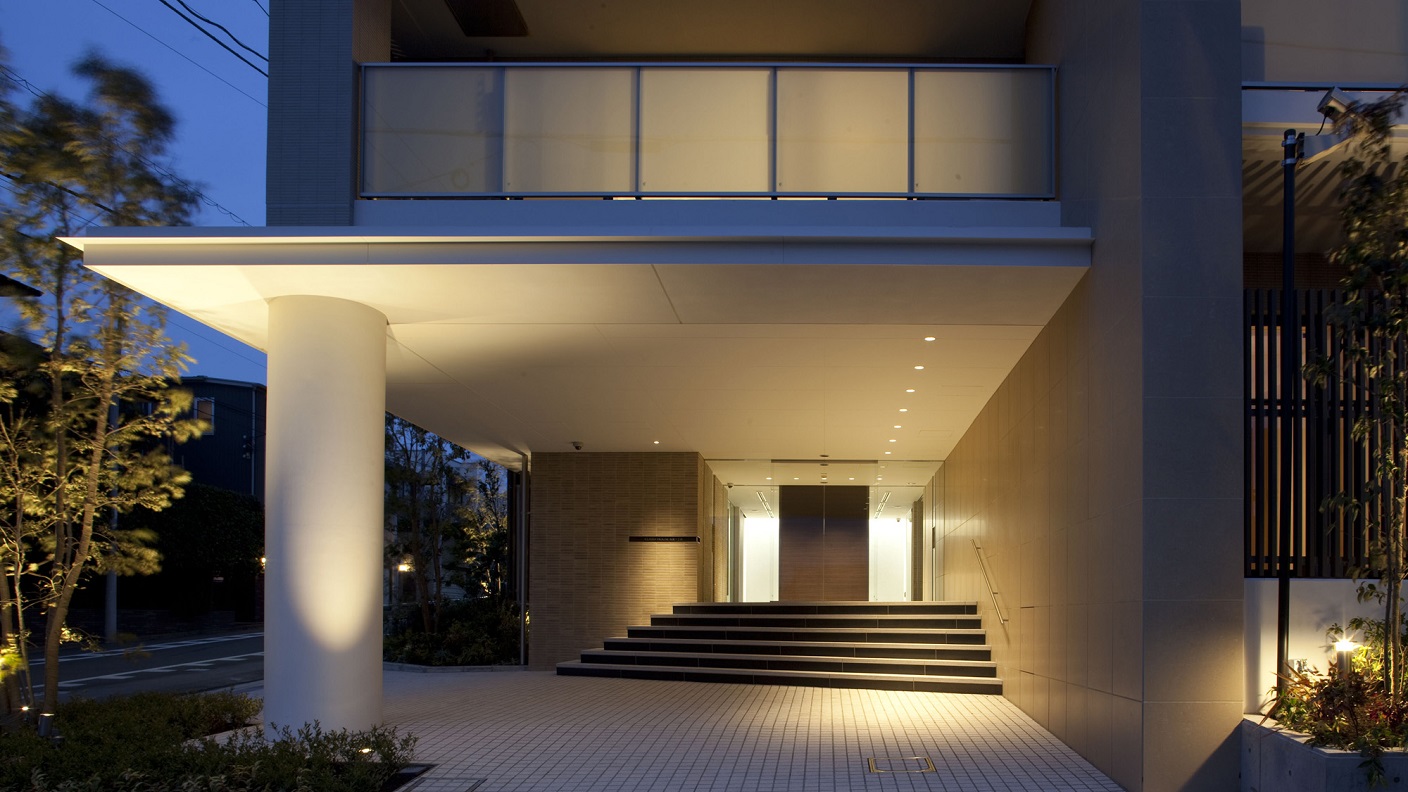 Total community development via inter-organizational collaboration
It is not rare for trading companies to have within their corporate groups an organization that undertakes housing projects. Feature of Sumitomo Corporation's housing business is that these functions are handled by an in-house business division rather than an independent company.
In recent years condominium development has been increasingly pursued as part of joint community development. Condominiums are built together with office buildings and retail facilities to form a "venue for living." Close collaboration between differing organizations is essential in joint development, and smooth coordination within a single company enables overall community planning inclusive of the condominium. This is one strength of the housing business operated by Sumitomo Corporation as Integrated trading company.
We believe that a comfortable life can be realized through the total community concept. This brings together various elements that are characteristic of each region, including environmental conditions in residential areas, access to shopping areas and distance from the nearest station. "THE TOKYO TOWERS" in Kachidoki, Tokyo and the Classy House Tsujido adjacent to the retail facility Terrace Mall Shonan were developed on the basis of this "total concept." Both were projects pursued through close horizontal collaboration among in-house organizations, including the Retail Facilities Dept., the Real Estate Investment & Development Dept., and the Housing & Urban Development Dept.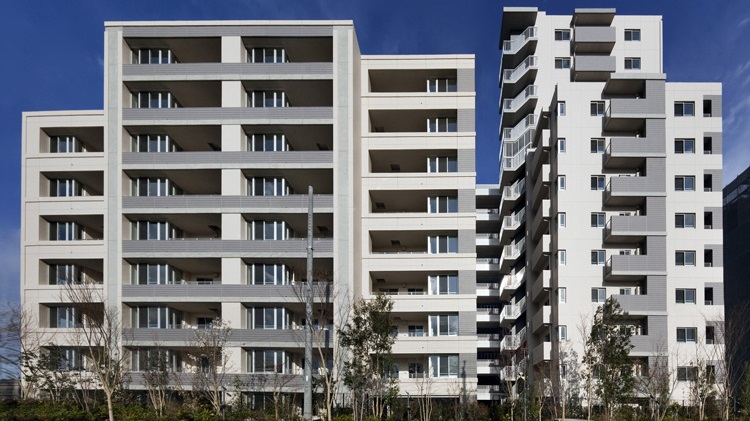 Boosting quality of life through collaboration among Group companies
Another special feature of Sumitomo Corporation is that collaboration with the Group companies, including Summit, a supermarket chain, and Jupiter Telecommunications (Renamed to JCOM in July 2021; hereinafter J:COM), a broadcasting and telecommunications operator, can help enhance the quality of life for residents. Each year sees an increasing number of properties with immediate access to grocery shopping and properties standard equipped with such infrastructure as cable television, Internet and telephone service provided by J:COM.
After-sale administration/management of condominiums is the responsibility of Sumisho Tatemono Co., Ltd, another Group company. Thus, the Group has in place a structure to carry out the full spectrum of operations from the development phases of planning, design and construction to sales, administration and management, allowing it to maintain long relationships with customers who purchase condominiums. This, too, is one of the strengths of the Sumitomo Corporation Group.
We continue to create a sense of security and trust through our commitment to detail
The core of our overall strength lies in the quality of the residential units themselves.
More so than the added value that comes from residential environments, we focus on the basic performance parameters of the residential units themselves. We set our design specifications to extremely high levels and choose our construction partners carefully. We also leverage our procurement abilities as a trading company to supply carefully selected high-quality materials to construction companies. Our commitment in these areas creates a sense of security and trust. We believe that these are the most important strengths of Sumitomo Corporation's housing business.
Example of large-scale redevelopment: HARUMI FLAG
In addition to Classy House, Sumitomo Corporation is engaged in a wide range of residential development projects through joint ventures formed with other trading companies and developers.
One of these is HARUMI FLAG, which will house 5,632 condominiums and rental units on a huge plot land of about 13 hectares in Harumi, Chuo-ku, Tokyo. HARUMI FLAG will incorporate not only ordinary condominiums and rental units, but also childcare facilities and senior housing to create a town that will accommodate a wide range of generations and lifestyles.
Keyword
Living Related & Real Estate Business
Japan
East Asia
Real Estate