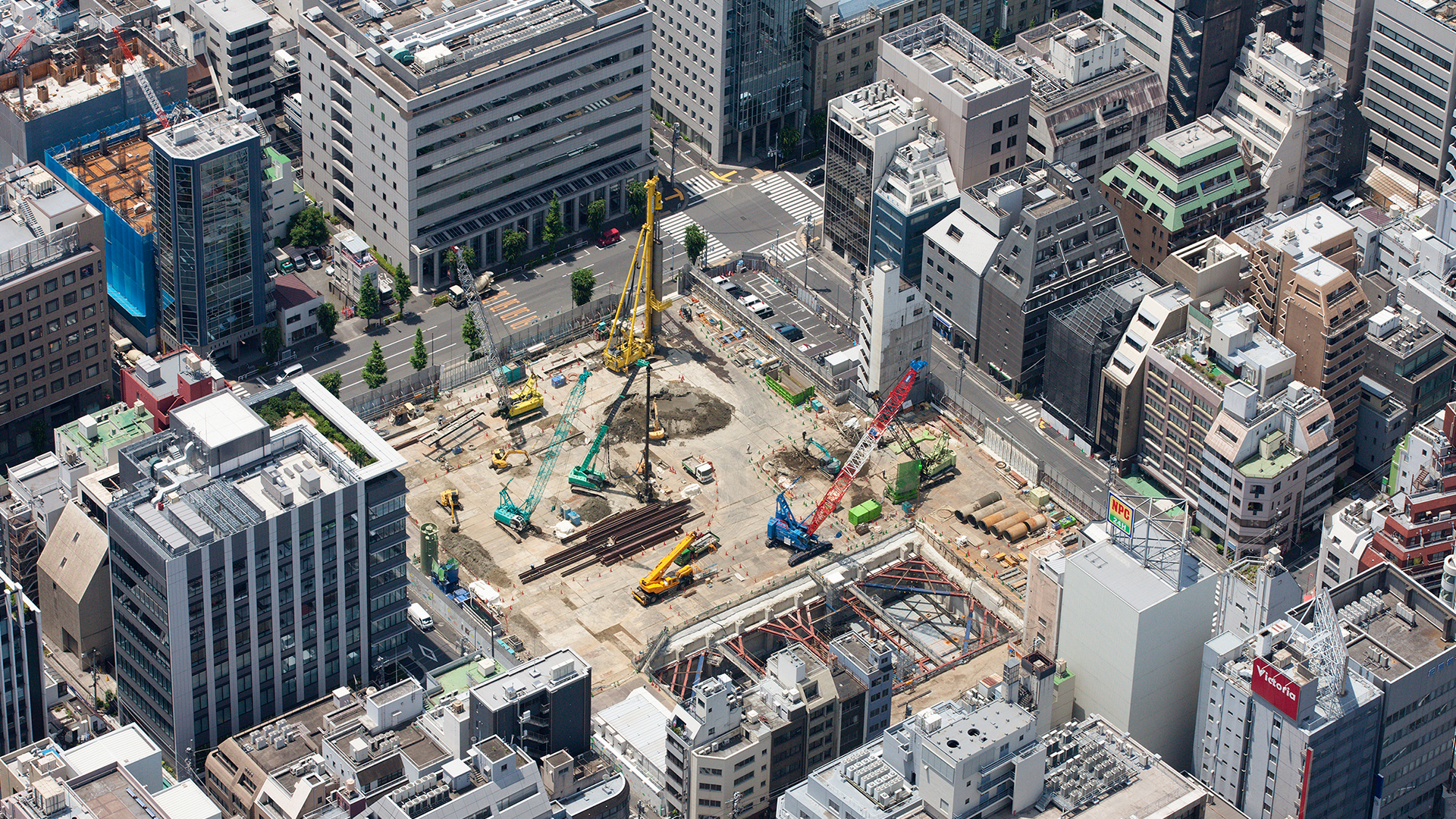 Global Cases
Providing safe and comfortable residential and commercial real estate
Japan
Business with a history of 100 years
Sumitomo Corporation's history dates back to 1919, when its predecessor, The Osaka North Harbour Company Limited was founded as a real estate company to engage in the development of the port area of Osaka. The real estate business has since been a distinguished component of the Sumitomo Corporation portfolio.
Sumitomo Corporation's real estate business has very unique features. First, it covers almost all domains, including residential housing, retail facilities, logistics warehouses, real estate fund management and business outside Japan. Second, Sumitomo Corporation conducts the business in an integrated manner from development through to the operation and management of the developed facilities by utilizing the know-how possessed by the Sumitomo Corporation Group as a whole. Third, the company can generate synergies through collaboration between its real estate business and divisions in charge of goods and equipment, retailing and others.
Moreover, Sumitomo Corporation has long been managing many of its own developed facilities and utilizes that management know-how when developing new facilities. This is another unique feature of the company's real estate business.
Sumitomo Corporation has developed a range of large facilities in the real estate business. These include Queen's Square YOKOHAMA, a large complex directly connected to Minatomirai Station in Yokohama City, and Terrace Mall Shonan, which was built on the vast land area developed around Tsujido Station in Fujisawa City, Kanagawa Prefecture.
Terrace Mall Shonan is a large shopping mall composed of nearly 300 stores including restaurants, specialty shops and a cinema complex. Since opening in 2011, the mall has provided people living in and around Fujisawa City with new lifestyle and entertainment options. When developing this retail facility, we worked with the local government to ensure we could develop the area around the station in an optimal manner. As a result, we built a facility that is visually reminiscent of a terraced hill and has an open atmosphere suited to the Shonan area. The total number of visitors to the facility amounts to 23 million people annually.
In the housing business, we develop condominiums under the brand name "Classy House," while also engaging in projects to develop complexes comprising residential units and retail facilities, including the project implemented in Kobe City, Hyogo Prefecture to develop the area in front of Mikage Station on the Hanshin Line. Moreover, we collaborate with our partner companies to combine our strength with theirs to provide people with infrastructure for convenience and comfort. We are conducting these activities across Japan.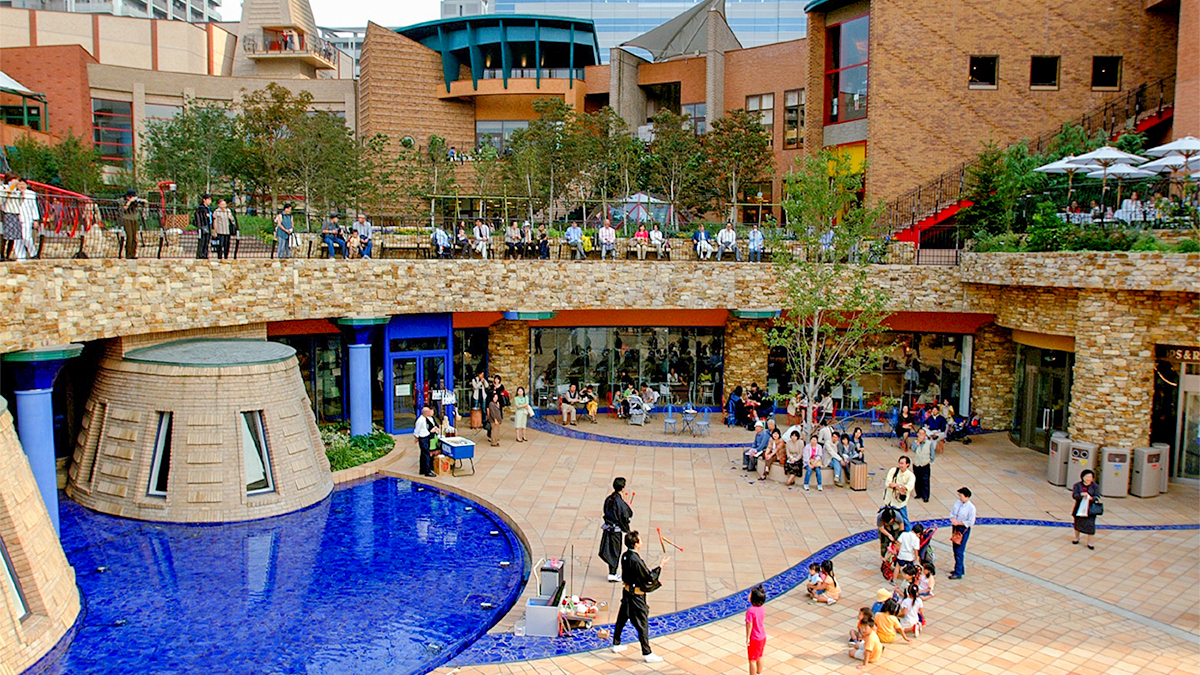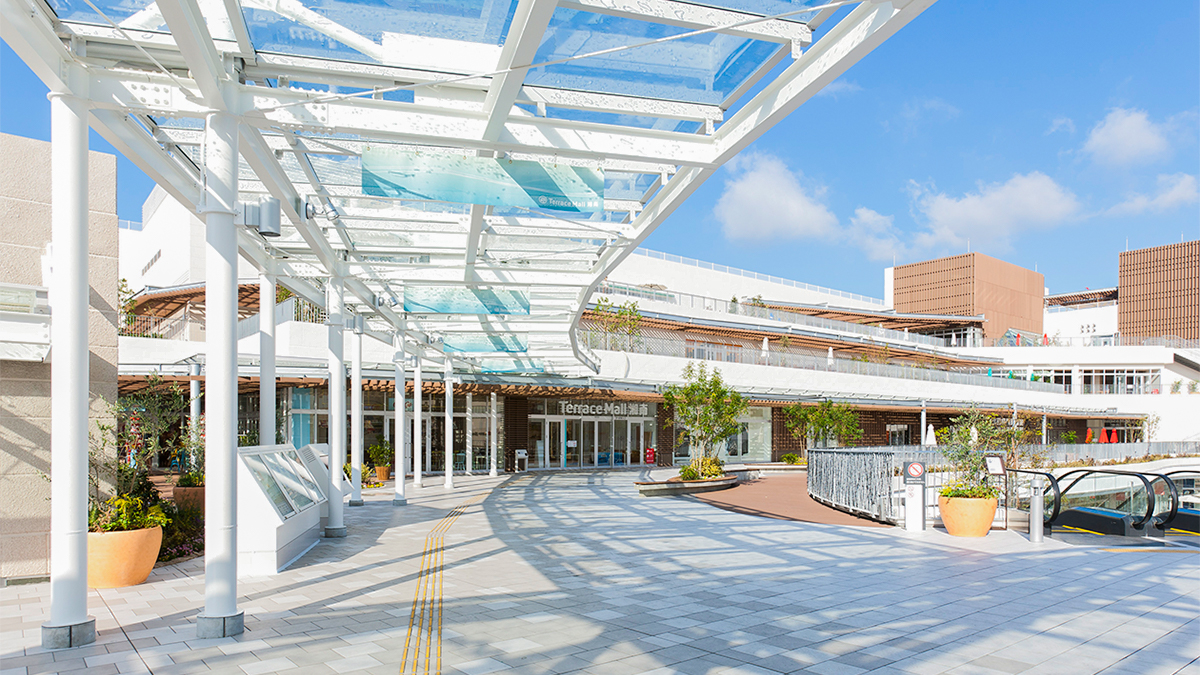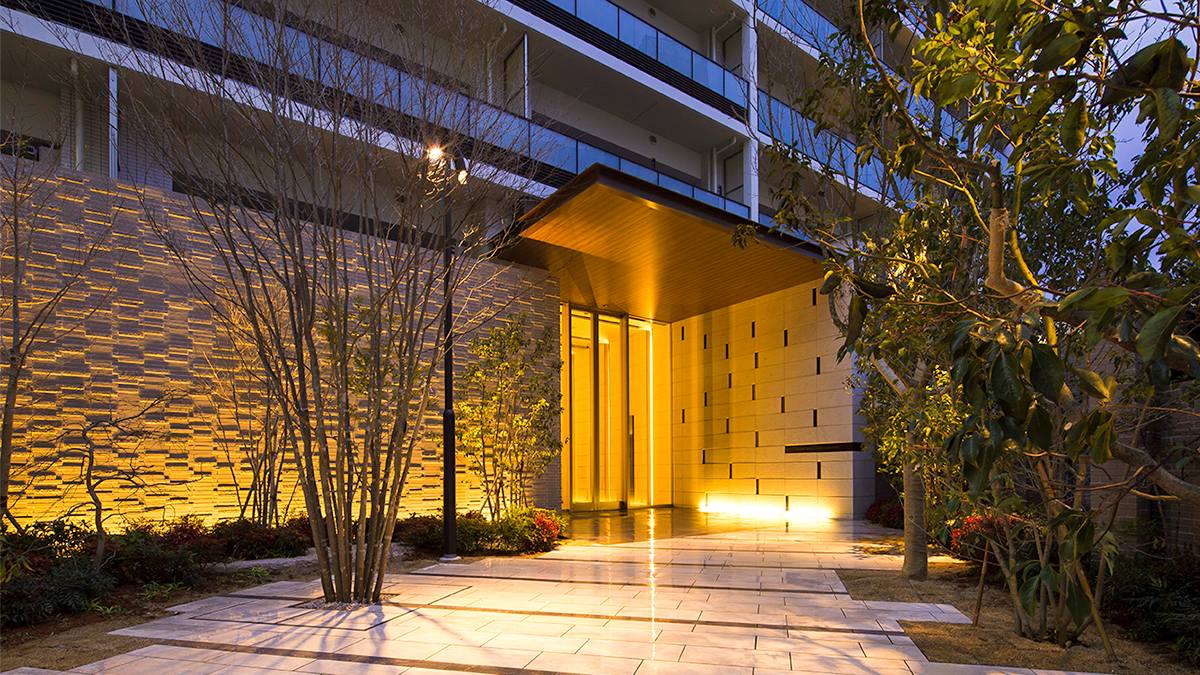 Initiatives implemented in Kanda
Kanda in Tokyo's Chiyoda-ku is one of the major areas where Sumitomo Corporation is developing and managing multiple real estate properties. Sumitomo Corporation expanded its territory from Osaka to include Tokyo in the 1960s and located its first Tokyo head office in Kanda.
Specifically, Sumitomo Corporation is managing a total of 20 office buildings in the Kanda area and the number will further increase. We have developed office buildings of various sizes including Terrace Square and PREX, a medium-sized building developed based on the concept of "Build a strong team." In the housing business, we sold three Classy House-branded buildings and are planning to develop more under the brand in the area.
Additionally, in February 2020, KANDA SQUARE, a 21-story complex office building, was completed in Kanda Nishikicho on the former site of a university and Kanda Police Station. Offices occupy the 5th to 21st floors, and the 1st floor features a variety of restaurants and convenience stores, as well as a commercial area with a Summit groceries supermarket—a feature that was keenly sought by the local community. The 2nd floor functions as a multi-purpose hall named KANDA SQUARE HALL that can accommodate up to 1,000 people standing, which can be used not only for live performances and concerts, but also for various exhibits and general shareholder meetings. The hall is also set up to take in people who are not able to make their way back home in the aftermath of a disaster. In addition, the complex offers an outdoor workspace equipped with power supply, Wi-Fi and other facilities, as well as a lush open lawn area where office workers and people in the community can relax. KANDA SQUARE builds on Sumitomo Corporation's broad range of know-how in the real estate business. All in all, the complex is sure to become a new landmark for the Kanda district.
Also in the Kanda area we are implementing various initiatives by making use of the facilities we manage ourselves beyond engaging in urban development and facilities management. For example, on the rooftop of Sumitomo Mitoshiro Building, we have been cultivating sweet potatoes as a rooftop greening activity for energy saving and harvesting the crops with local junior high school students. Recently we have also begun cultivating grapes on the rooftop of Terrace Square with a plan to produce wine in the center of Tokyo, which was completed in 2020.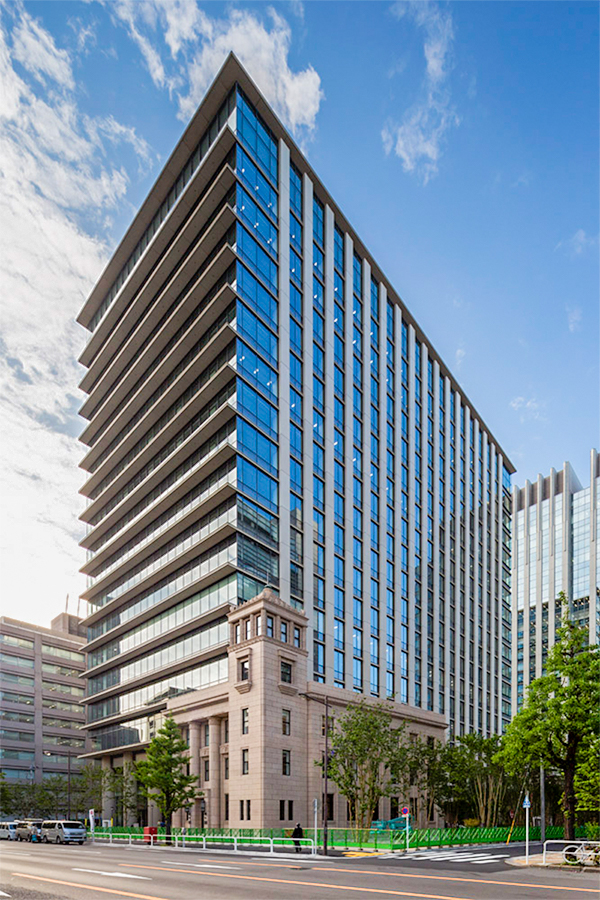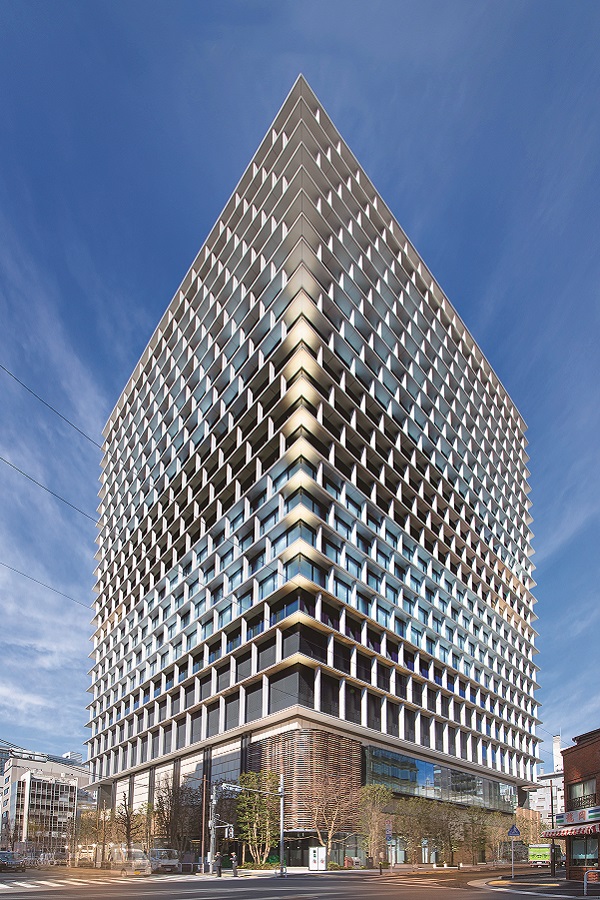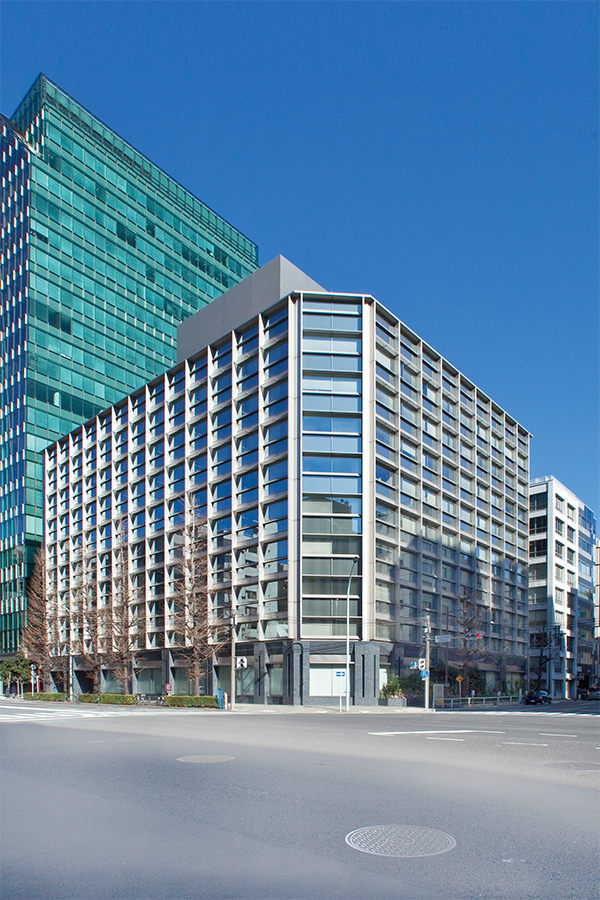 Respecting local history and people
Each area where we develop real estate properties has its own history and culture. We respect the unique features of the area and the ideas of people living there and have made it our policy in the real estate business to engage in ongoing communication with local residents. It could thus be said that the real estate business exemplifies Sumitomo Corporation's steady and down-to-earth business approach.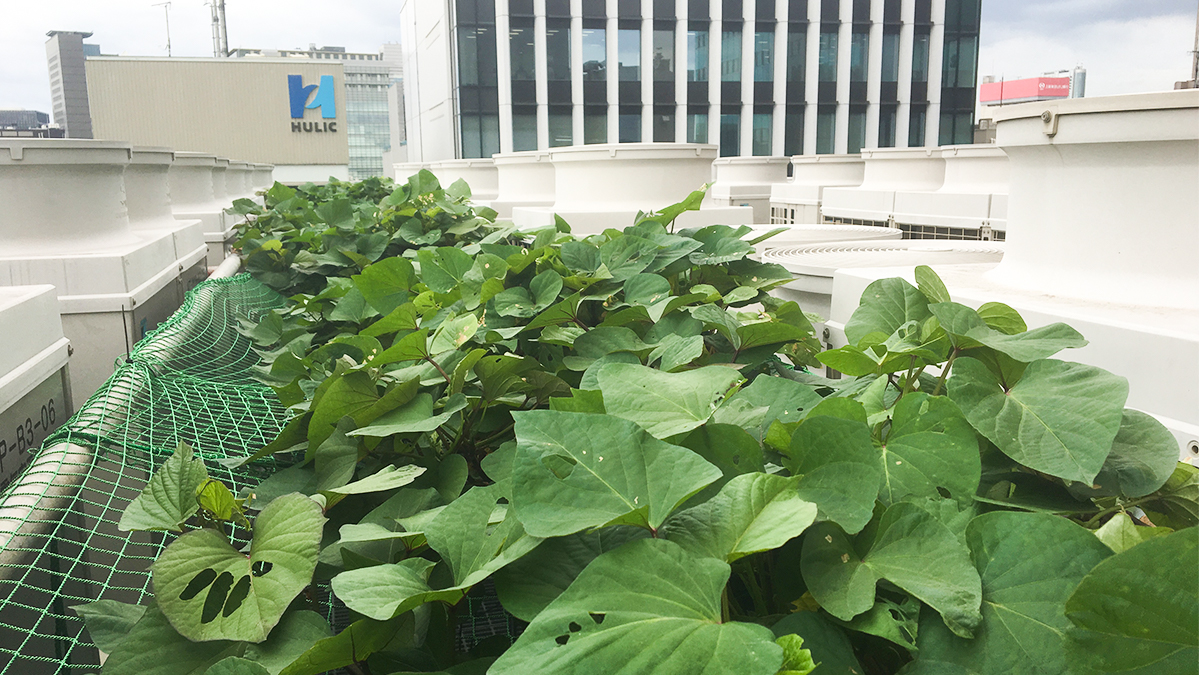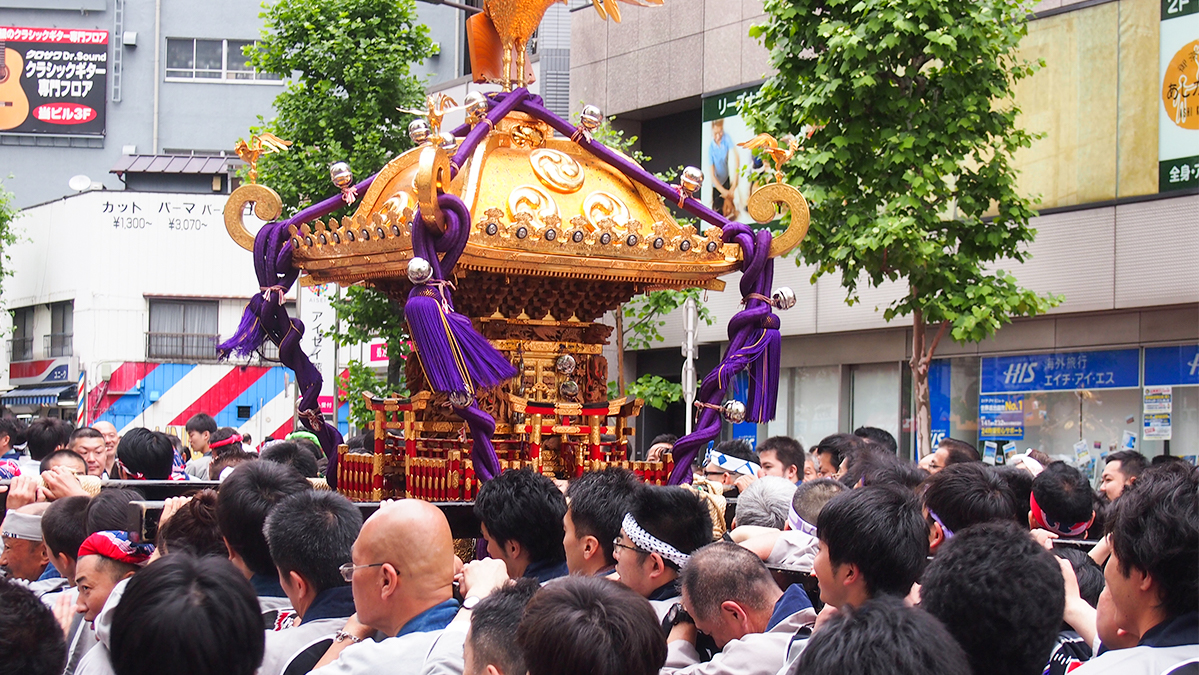 Keyword
Living Related & Real Estate Business
Japan
Real Estate