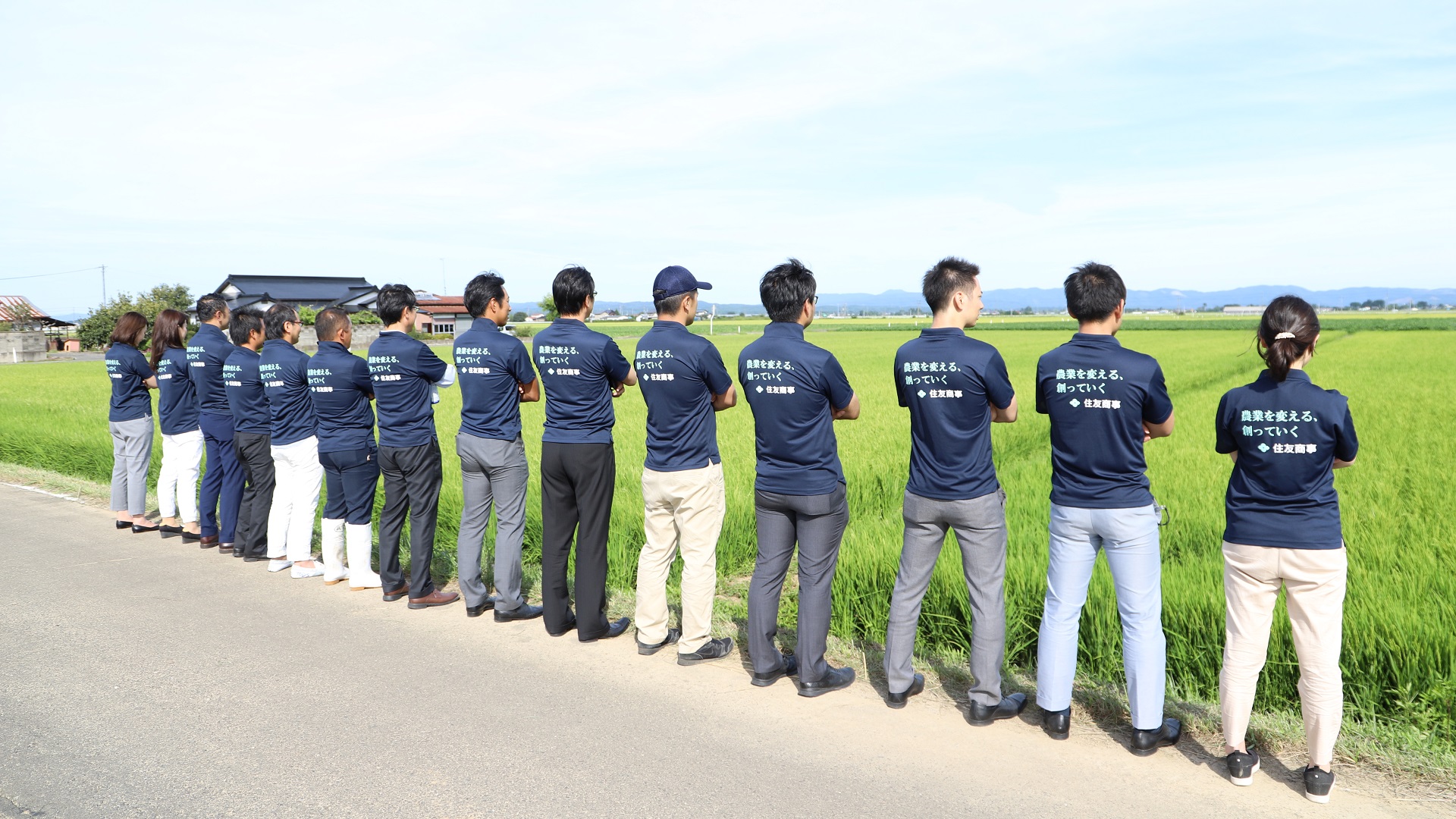 Global Cases
Saving Japanese agriculture for the future:
offering packaged high-tech farming solutions
Corporate Communications Staff Explores the World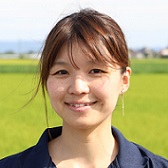 Mass Media Relations Team, Corporate Communications Department

Mai Fukada,

Engaged in creating introductory videos and media relations for the Metal Products Business Unit and the Media & Digital Business Unit, and domestic affairs. The author fell in love with musicals during a trip to New York's Broadway five years ago, and has since gone to see almost all overseas musical productions touring to Japan. Favorite Friday night pursuits include watching musical films eating slightly expensive ice cream.
In August 2018, Sumitomo Corporation and Miyagi Tome Agricultural Cooperative (JA Miyagi Tome) concluded a strategic partnership agreement pertaining to high-tech farming in areas covered by JA Miyagi Tome. The partnership involves JA Miyagi Tome trying out cutting-edge technology identified by Sumitomo Corporation, and examining the benefits to and compatibility with local faming. The first project under the partnership was the field testing of agricultural drones designed, developed, produced and distributed by Nileworks to spray agrochemicals and monitor crop growth. The partnership is part of a wider effort to rescue Japanese agricultural know-how from dying out due to a lack of successors, and save it for the future. The author visited Tome City in Miyagi Prefecture on August 20 to attend a media presentation about the strategic partnership and watch a demonstration of Nileworks' agricultural drones.
Stalk-by-stalk growth management enabled by Nileworks drones
Sumitomo Corporation invested in Nileworks in October 2017. Nileworks' outstanding technological prowess was what motivated the investment. Their drones fly just 30 cm above ears of rice, along a pre-programmed route. While doing so, an on-board AI system monitors the growth of each stalk—how well it is photosynthesizing, how large and ripe its seeds are—and sprays precisely the necessary amounts of agrochemicals to each individual ear. Additionally, the system counts the number of seed heads and seeds, instantly calculating the anticipated yield of a whole field. The drone performs all of the above completely automatically. It flies at a speed of 5.5 meters per second, which looks surprisingly fast, and completes spraying a 1 hectare field in just ten minutes, compared to the 90 minutes typically required by conventional methods. I was impressed by how the sprayed agrochemicals appeared to land neatly on the rice directly below, despite the drone's unexpectedly high speed. The drones were field-tested this year at two farms, and are awaiting full-scale introduction in 2019 by JA Miyagi Tome member farms.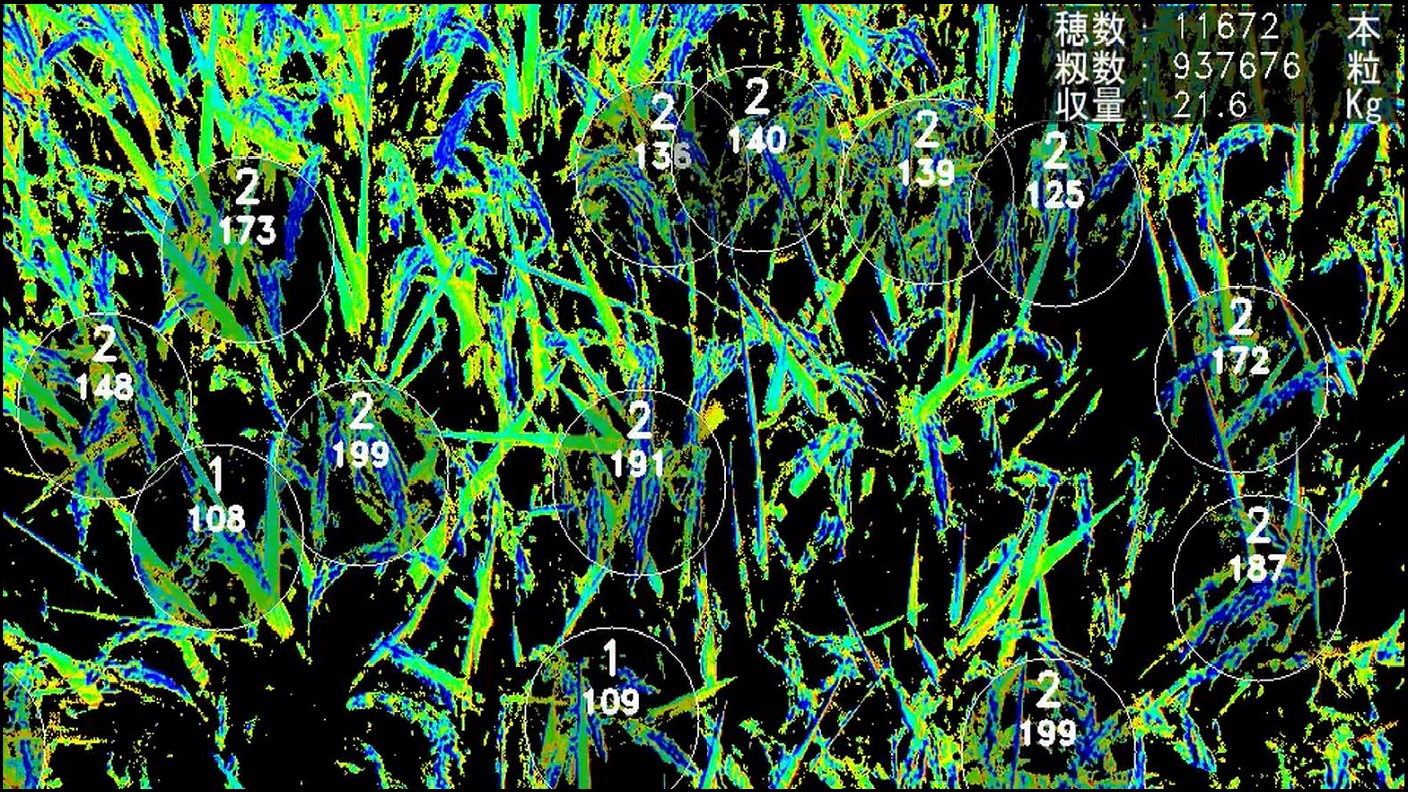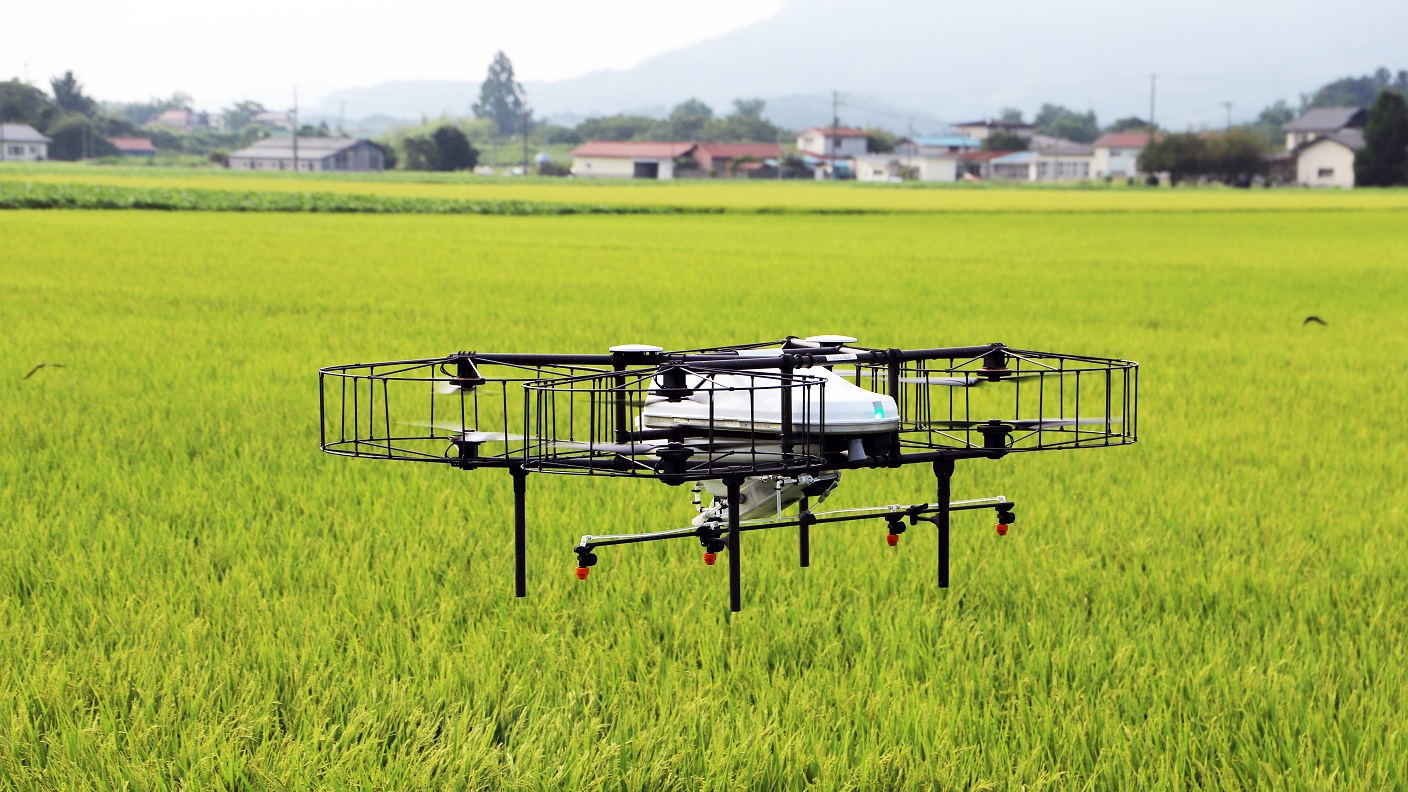 Adapting to changes in local agriculture by adopting new technologies
The area covered by JA Miyagi Tome has long been a major producer of rice and livestock. In addition to being the home of environmentally-friendly rice production with low agrochemical and chemical fertilizer use, the area is also pioneering sustainable agriculture using local Sendai beef cattle manure for rice production, and straw resulting from rice production as feed for cattle. During the press presentation, the head of JA Miyagi Tome Mr. Isamu Sakakibara said, "I believe the mission of agricultural cooperatives is to protect local agriculture and the day-to-day lives of local people. By adopting cutting-edge technology, the first such attempt by JA Miyagi Tome, I hope to accelerate efforts to keep abreast with changes affecting local agriculture, improve its efficiency, and increase farmer income." Mr. Tomoyuki Takeyama, also from JA Miyagi Tome, expressed high hopes for the adoption of high-tech farming: "Rice quality has become susceptible to inconsistencies due to the greater frequency in recent years of extreme weather incidents such as heatwaves and typhoons. Rice farming has long relied solely on the personal experience and discernment of farmers, but we think future rice production can achieve greater precision by adopting numerical and other data for its management. Moreover, growth management based on data is relatively easy to adopt even for newcomers to farming, and therefore is helpful, I think, in building a stronger local community."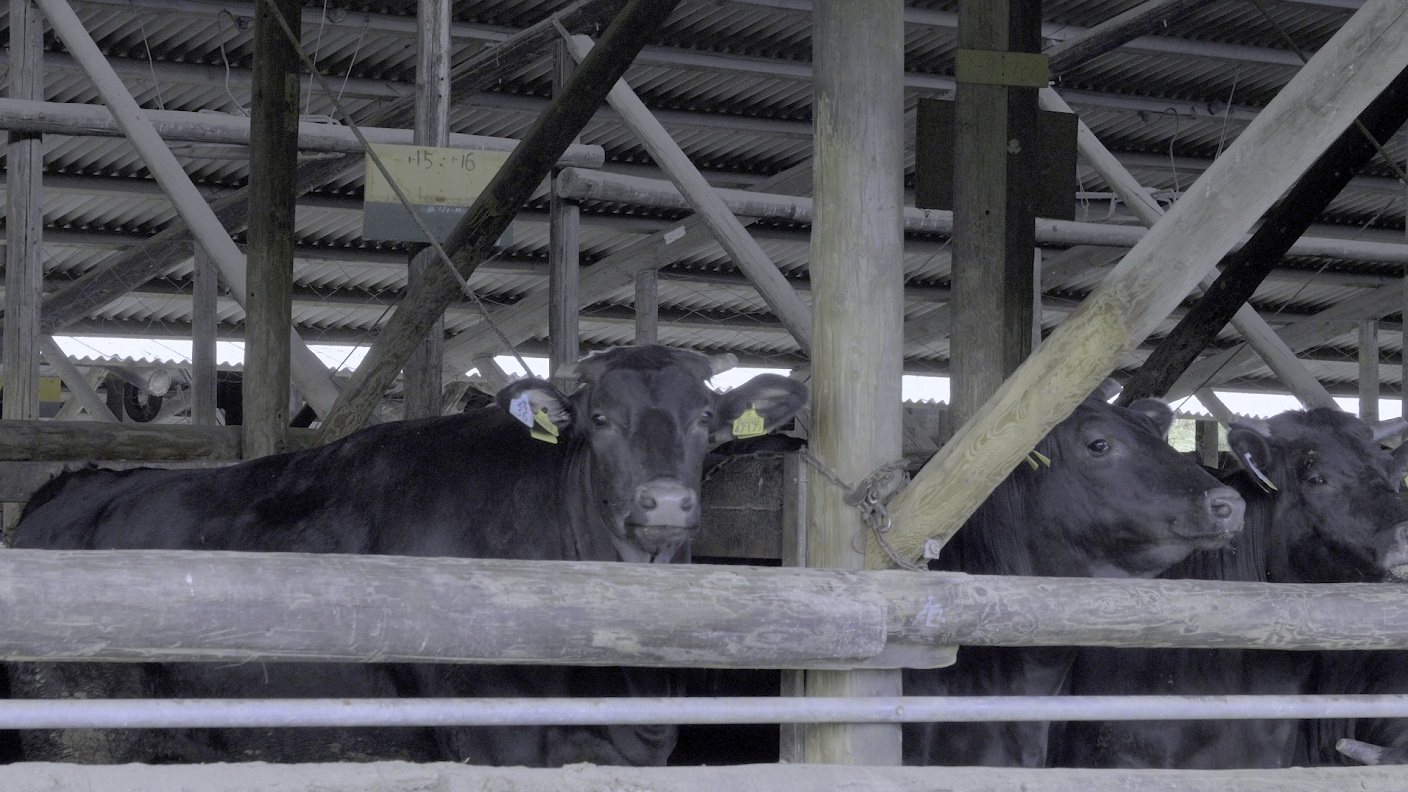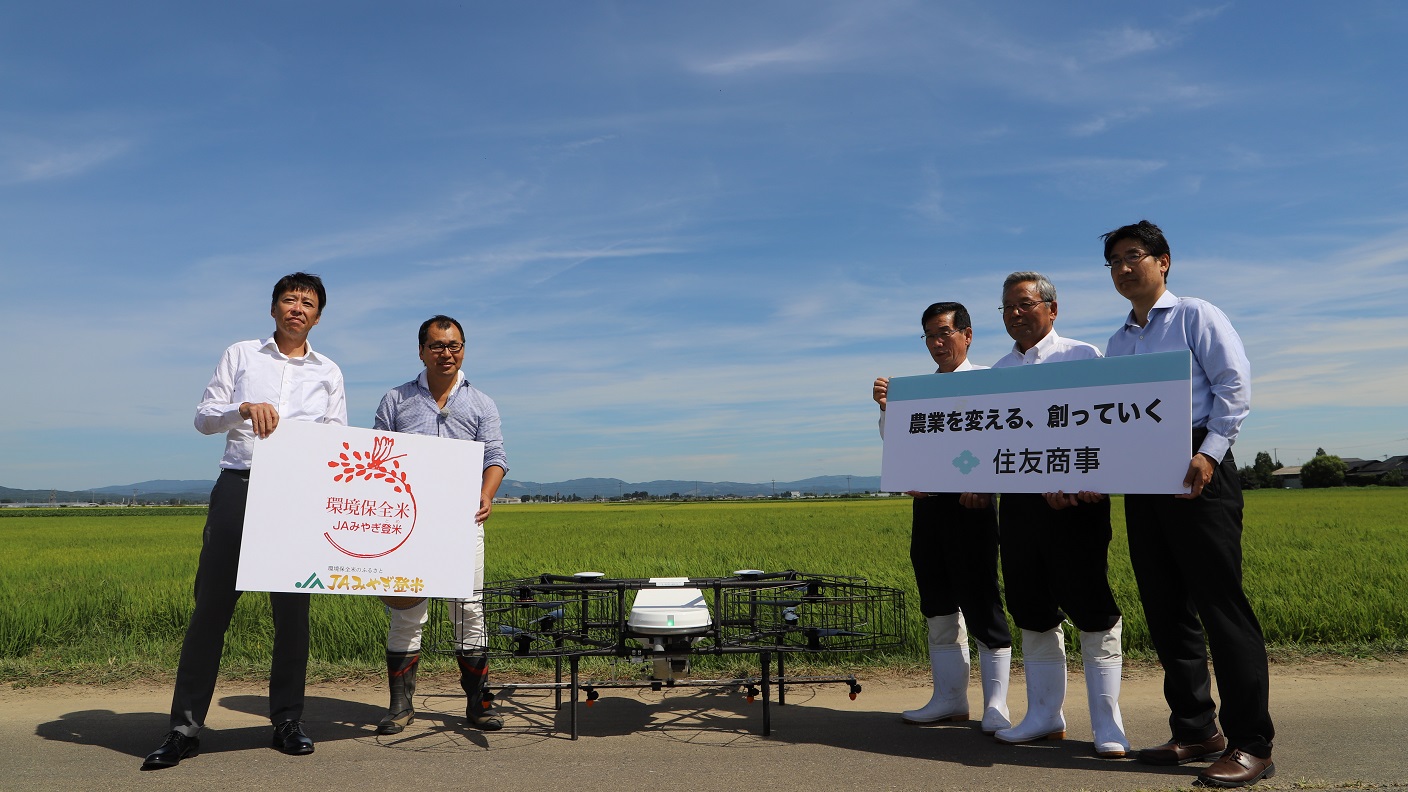 Listening to voices in the fields to create new mechanisms
The average age of Japanese farmers is over 65 and, with many lacking successors, the population of the sector is dwindling. Time-honored rice-production know-how is threatened by the drastic change Japanese farming is undergoing, especially the rise of large-scale agriculture resulting from the integration of small lots.
Looking ahead, Sumitomo Corporation and JA Miyagi Tome, who partnered in the adoption of Nileworks drones, are expecting to commence full-scale field tests of water-level management sensors.
Sumitomo Corporation is aspiring to eventually become capable of offering locally-customized packages combining not only drones and water-level sensors but also data-management systems and other cutting-edge visualization technologies for effective agricultural machinery use and agricultural management. Project member Mr. Katsunori Tanaka from the Agri-Science Department of Sumitomo Corporation is confident that trading companies can help accelerate technological progress although they have no proprietary technologies or products. Mr. Tanaka has spent dozens of days in Tome City over the past six months. Creating new mechanisms by studying and understanding situations and issues out in the fields, and organically connecting technologies and partners are activities a trading company is uniquely capable of doing. Leveraging its strengths, Sumitomo Corporation has already embarked on its journey to transform and create Japanese agriculture.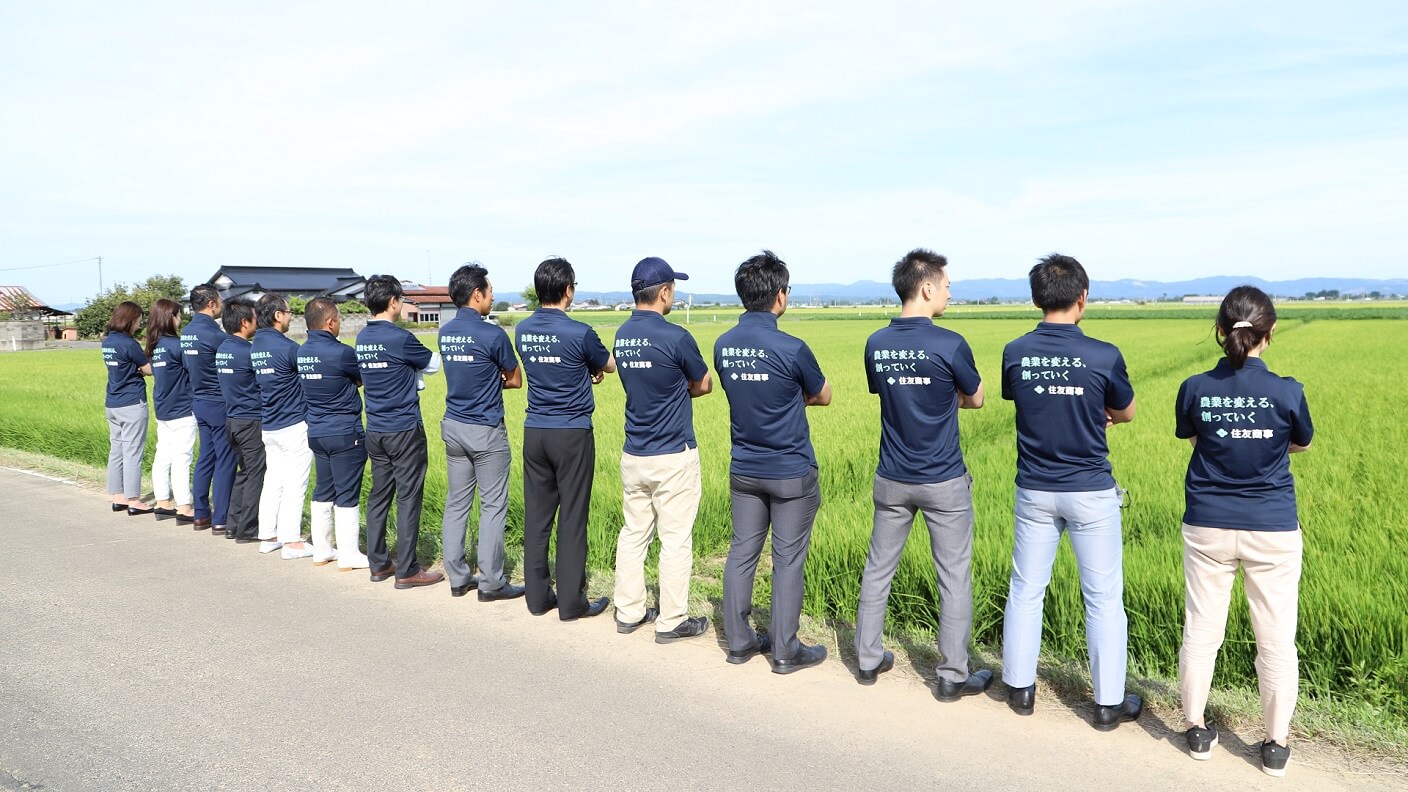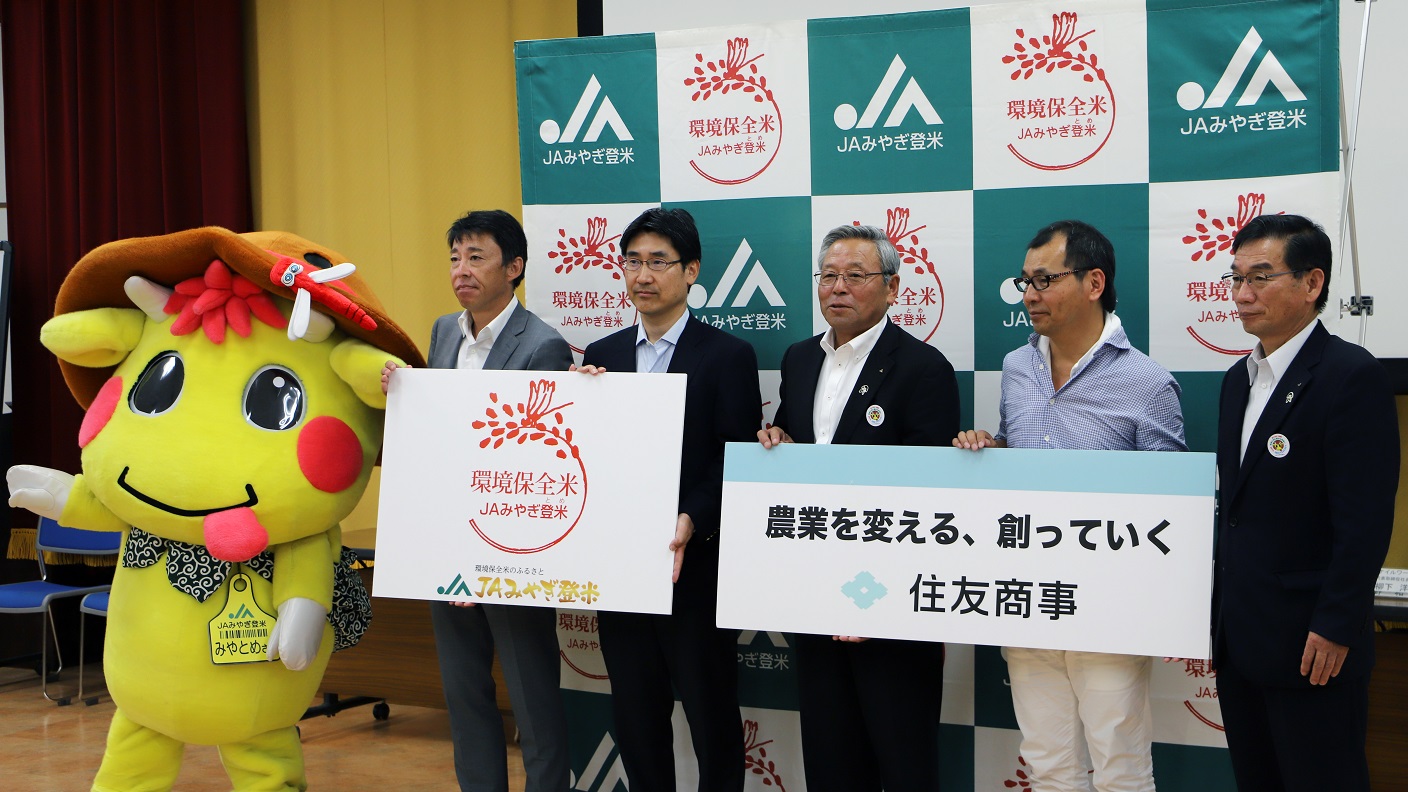 (Bonus) Gourmet Chronicles
One of the traditional local dishes of Tome City is hatto-jiru. It is a soy sauce-based broth containing hatto (a dumpling made by kneading and boiling flour and water) and fried fu (a food made from wheat gluten). Deceptively simple to prepare, the unassuming dish has a tastiness that is unforgettable and addictive. The wheat-based soup's origin is said to date back to the Edo period (1603–1868), when rice farmers of this renowned rice production locale did not have enough rice left to eat after paying heavy taxes collected in rice. According to one theory, it was named hatto (literally "illicit") because the local lord banned its consumption fearing that the excellent dish would make all the rice farmers switch to wheat production. At the presentation event on August 20, hatto-jiru prepared by JA Miyagi Tome staff was served to members of the press and other people attending. My first hatto-jiru tasted comforting and gentle. The large group of variously-aged men and women tucking into this homely dish in a meeting room made for a very heart-warming sight.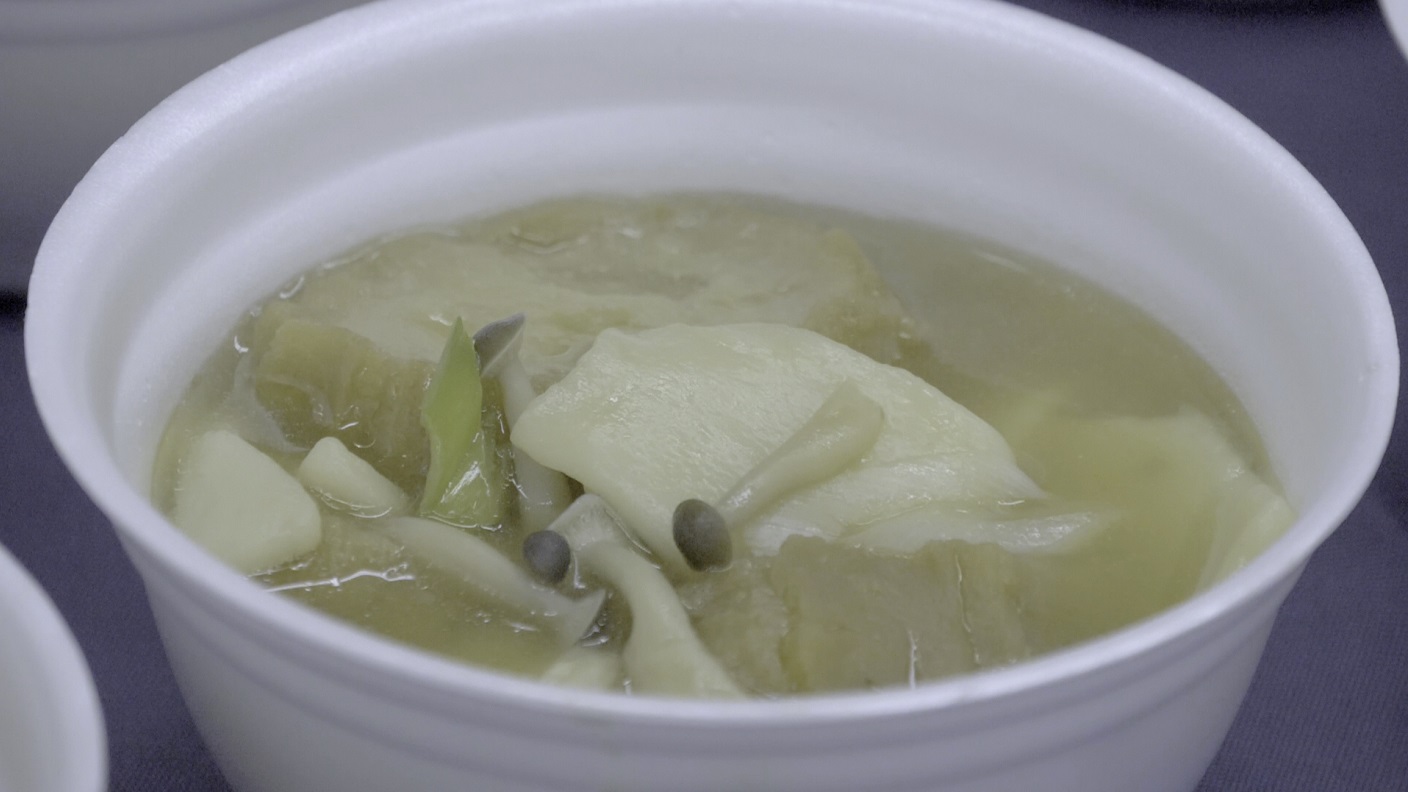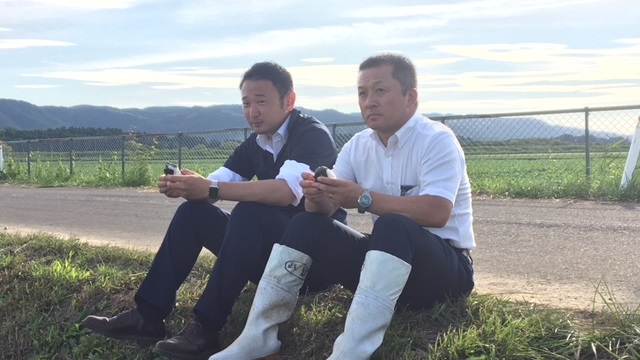 Keyword
Mineral Resources, Energy, Chemical & Electronics Business
Japan
Chemical Electronics