Global Cases
Supporting Industries and Enriching People's Lives Globally through the Sulfuric Acid Business
global
Sulfuric acid is one of the most widely produced chemicals, used in an extensive array of industries, to support human's life essentially. Interacid Group, a Sumitomo Corporation group company, is being specialized in trading sulfuric acid, boasting the world's largest trading volume. Interacid Group, with its safety excellence, also owns and operates storage tank terminals globally, to ensure stable trade flow of sulfuric acid. This business well represents one of Sumitomo Corporation Group's key business materiality as "Development of local society and economy".
---
World's Most Widely Distributed Basic Chemical Product
Sulfuric acid is the world's most widely produced and distributed basic chemical product, and the trade volume reaches about 300 million tons annually. Sulfuric acid is used in a wide range of fields including agriculture, mining and other industries, although there is a strong impression that it is a deleterious substance. For example, sulfuric acid is indispensable for the production of phosphate fertilizers used in agriculture and is also necessary to make nylon fibers, which are used widely in the fashion industry. It is also used for the leaching of copper, nickel and other metals. Sulfuric acid is a chemical product that supports the daily lives of people in an invisible manner.
About 70% of sulfuric acid is produced by burning sulfur and the remaining 30% is a byproduct from the smelting of copper, zinc and other non-ferrous metals. Most sulfuric acid produced by burning sulfur is consumed locally, while part of sulfuric acid generated as a byproduct from non-ferrous metal smelting cannot be consumed locally and is difficult to store locally. The Sumitomo Corporation Group steadily delivers such sulfuric acid to a range of industries that need it.
Specifically, the Group's sulfuric acid business is conducted by Interacid Group, a wholly owned subsidiary of Sumitomo Corporation. Interacid was founded as a trading company specializing in sulfuric acid in 1970 and became a subsidiary of Sumitomo Corporation in 1993. Presently about 300 million tons of sulfuric acid are distributed annually across the world, of which nearly 10 million tons are transported to distant areas by sea. Interacid Group trades 30% of the volume transported by sea and boasts the world's largest trade volume for a single company.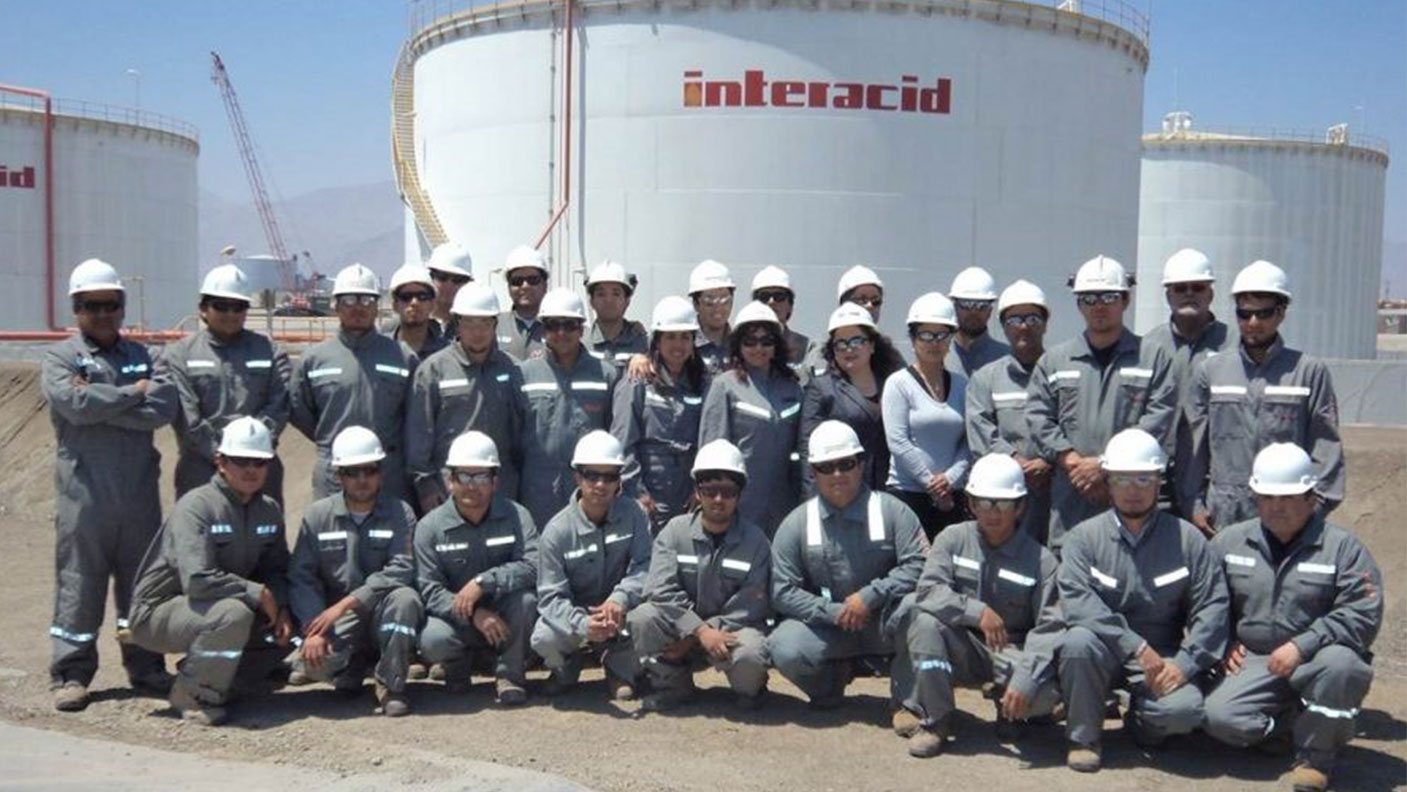 The only sulfuric acid trader that owns and operates storage tanks
The key feature of Interacid Group is that it is a sulfuric acid trader that also owns and operates sulfuric acid storage tanks. Presently it owns storage tanks in Tampa on the east coast of the United States, in Stockton on the west coast of the country, and in Mejillones in Chile. Moreover, making effective use of the Sumitomo Corporation Group's network, it trades sulfuric acid by using the storage tanks located in Gladstone, Australia and in Map Ta Phut, Thailand. Interacid Group is the world's only sulfuric acid trader that owns and operates storage tanks and is globally trading the product and providing a logistics service by using these tanks.
Customers of sulfuric acid include fertilizer plants, chemical plants, and mines. They need a stable supply of sulfuric acid to avoid delays in production caused by the shortage of the product. Interacid Group owns sulfuric acid storage tanks to supply the product to its customers in any volume and at any time as needed by the customers. This is indeed a great merit, and the company also takes advantage of the fact that it can accept sulfuric acid, which cannot be easily stored, from non-ferrous metal smelters in a stable manner. In addition to transporting sulfuric acid from the production areas to consumption areas, the company can provide additional value, such as on-schedule delivery as well as safety and peace of mind, as its great competitive advantage in the sulfuric acid business.
As part of its logistics service, Interacid rents some of its storage tanks to customers. The customers can store the sulfuric acid purchased from other suppliers in the tanks owned by Interacid, while the company can earn extra income by renting the tanks. In Mejillones in Chile, the company has expanded its sulfuric acid loading capacity to substantially boost the trade volume.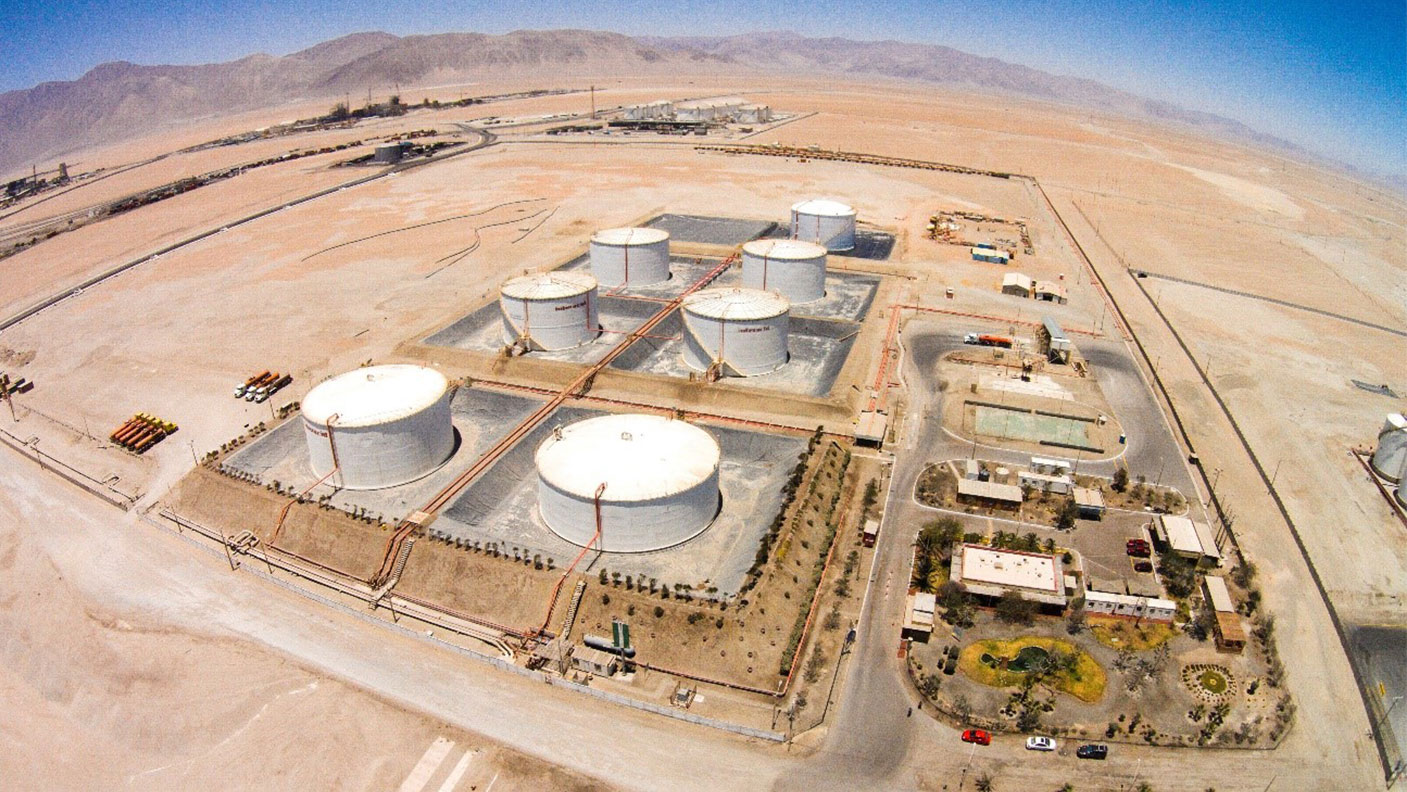 Meeting demand for sulfuric acid on the west coast of the United States
Interacid Group began operating a new sulfuric acid tank terminal in Stockton on the west coast of the United States in October 2019. In the Western United States, sulfuric acid is widely used for agriculture in California and for mining in Arizona, and demand for the product will continue to expand. In particular in California, which has the largest agricultural area in the United States, irrigation is widely conducted to deal with the chronic shortage of water in the middle and southern parts of the state, and sulfuric acid is used in irrigation water for soil improvement.
Demand for sulfuric acid is thus brisk in the area, but before Interacid Group's sulfuric acid tank terminal was completed, local users had no choice but to rely on sulfuric acid imported from distant areas such as Mexico and Canada. For users of sulfuric acid, it is time-consuming to procure imports from distant areas, and imports also impose an extra burden on the users in terms of transportation cost. The sulfuric acid tank terminal newly established in Stockton is far superior to the existing distribution channels logistically and can help the users solve the time- and cost-related problems.
Interacid will continue to meet the demand for sulfuric acid on the west coast of the United States by operating the terminal in Stockton in a stable manner.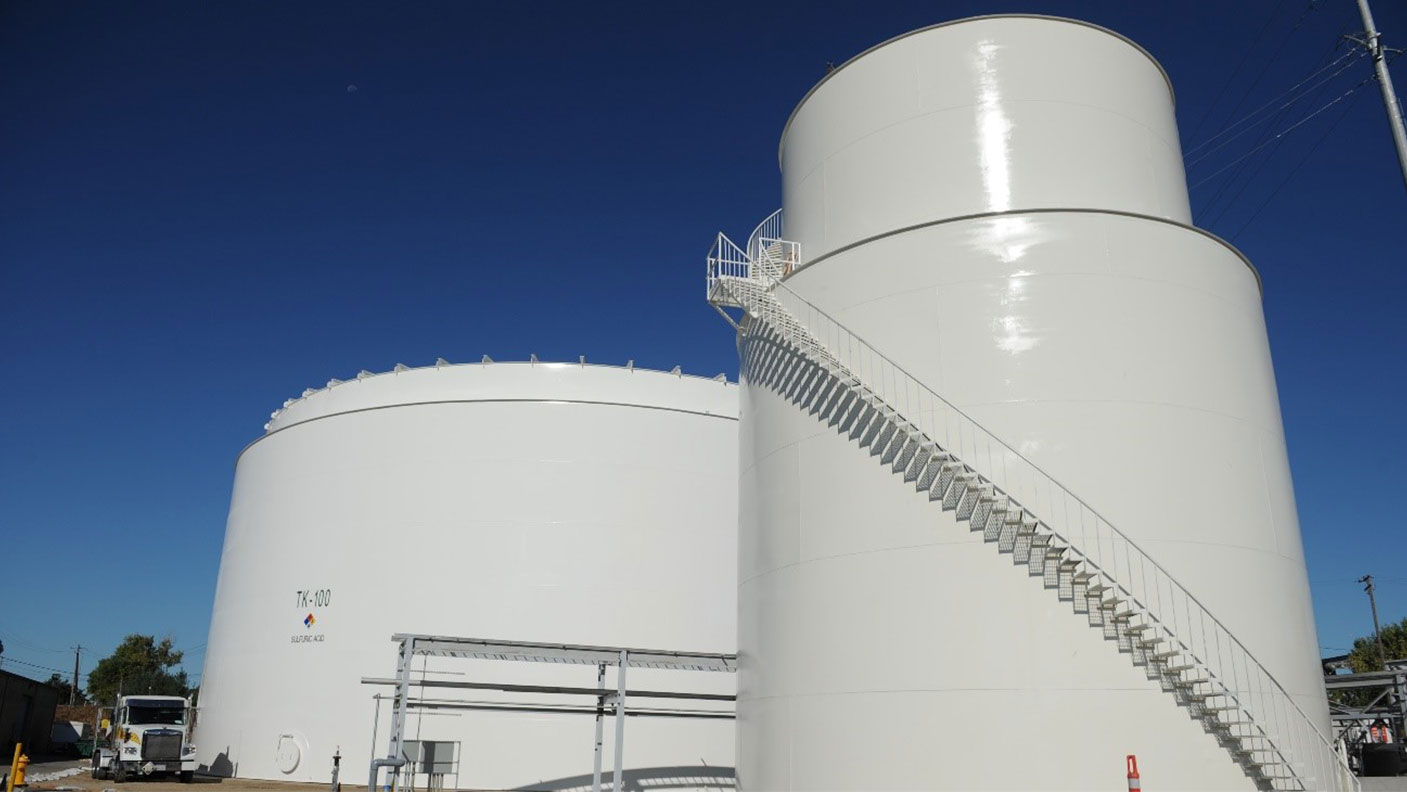 Giving first priority to safety not to leak even a drop of sulfuric acid
Sulfuric acid is a deleterious substance and it requires special know-how and equipment to transport and store it. In order to prevent the leakage of the substance, which might cause injuries and other effects, the company formulates and implements the Zero Leakage Plan.
The Zero Leakage Plan is intended to identify all potential risks that might lead to the leakage of the substance in all stages, including the reception, storage and shipment of the substance, and to continuously make improvements to the equipment and operation. In the United States, the company employs a safety management consultant with national qualification. In Chile, Interacid formulates the plan by thoroughly identifying the potential risks based on the Failure Mode and Effects Analysis (FMEA) method, receiving support from mining, factory and plant engineers belonging to Catolica del Norte University.
In addition, highly safe pipelines have been installed, and drones, sensors and other digital systems are utilized to inspect the equipment on a regular basis with high efficiency. Interacid thus adheres to its policy of giving first priority to safety and prevent the leakage of even a drop of sulfuric acid.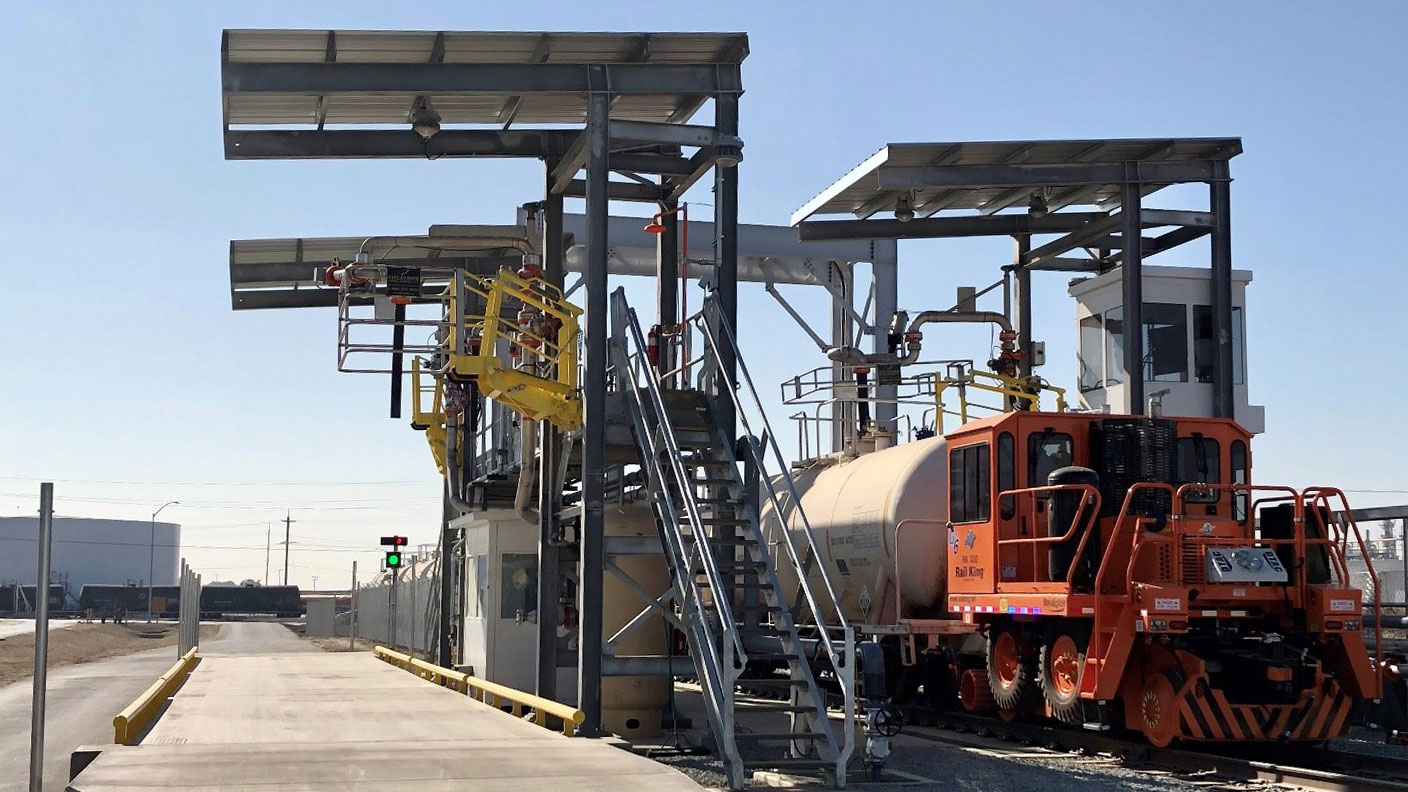 Business operations unique to an integrated trading and business investment company
Trading and making business investments are the fundamentals of an integrated trading and business investment company. In the Sumitomo Corporation Group's sulfuric acid business, Sumitomo Corporation procures sulfuric acid produced in Japan and distributes it through its trading network and also makes investments in Interacid Group to engage in the company's sulfuric acid business as its parent company. In the world's dynamic sulfuric acid market, Sumitomo Corporation is thus involved in both trading and business investments, which could be said to be business operations unique to an integrated trading and business investment company.
The Sumitomo Corporation Group has been conducting its sulfuric acid business for about 30 years. We will proactively adopt new ideas and technologies to pass over this business to the next generation as our important target.
The Sumitomo Corporation Group will further grow the business by continuing to connect producers to users and ensure the stable supply of sulfuric acid across the world, thereby strongly supporting industries and people's lives across the world.
Keyword
Mineral Resources, Energy, Chemical & Electronics Business
Japan
Europe
CIS
Middle East, Africa
The Americas
Chemical Electronics