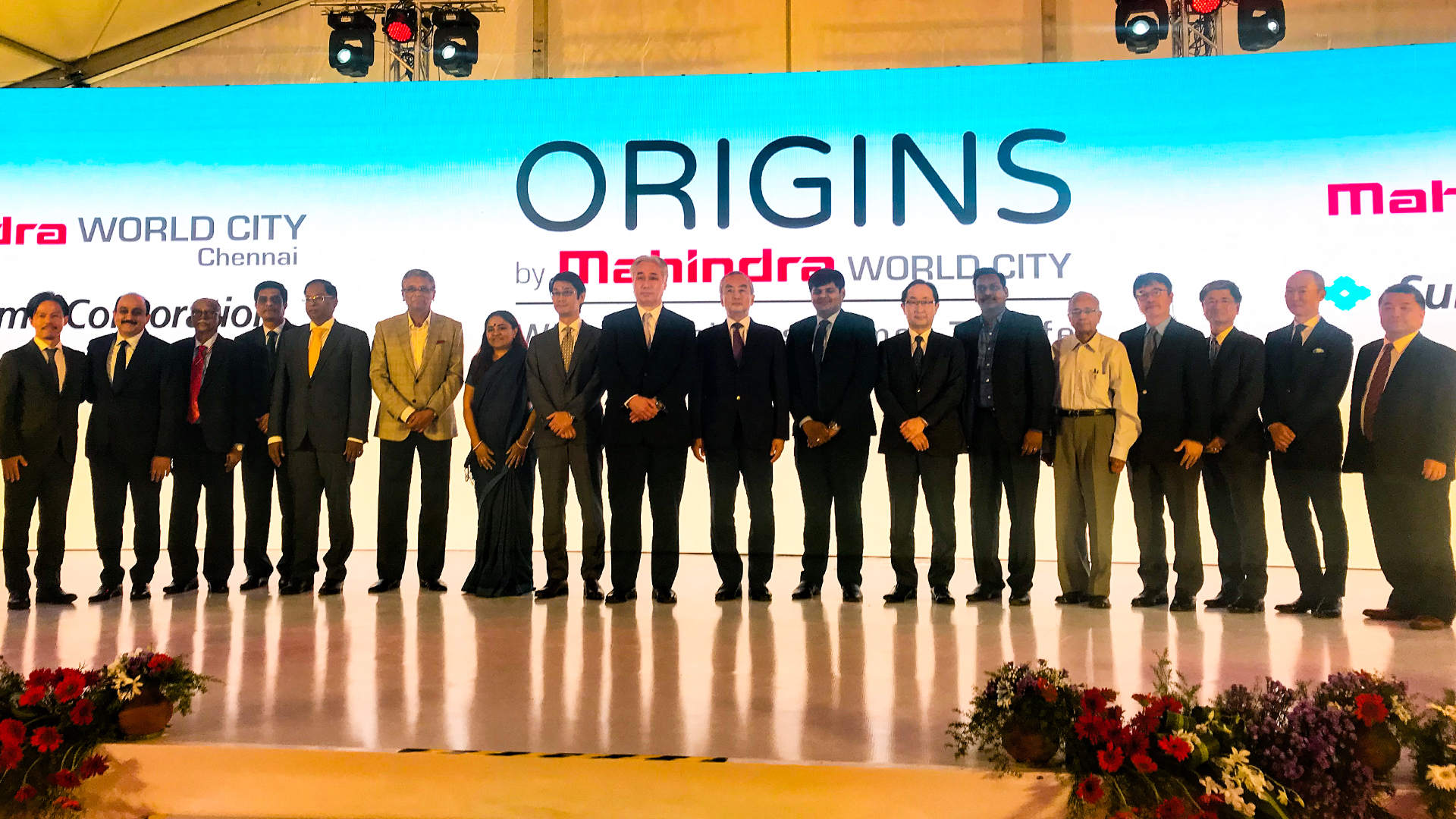 Global Cases
ORIGINS Chennai starting up in the "Detroit of South Asia"
Corporate Communications Staff Explores the World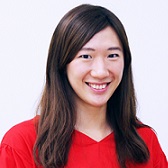 Mass Media Relations Team, Corporate Communications Department

Hikari Watanabe

Joined Sumitomo Corporation in 2017. I am in charge of media relations for the Infrastructure Business Unit and Living Related & Real Estate Business Unit. My recent passion is focused on Tteok-bokki (Korean cuisine featuring stir-fried rice cakes), particularly a handy microwave-prepared type marketed in cups. It's fiery hot and spicy, but can give a quick charge of energy to recover from early summer weariness. Very easy to prepare and tasty, this is a strong recommendation to spicy-food lovers.
India, with the world's second largest population, is the predominant South Asian economy and has maintained an around 7 percent annual GDP growth rate in recent years. As such, the country is attracting a growing number of foreign businesses looking for profitable investments.
In April 2019, I visited India to report on the opening ceremony of ORIGINS by Mahindra World City, North Chennai (hereinafter, "ORIGINS Chennai"). This is an industrial park developed by Sumitomo Corporation and Mahindra World City Developers (hereinafter, "MWC") near Chennai in the Indian state of Tamil Nadu.
Profile of Chennai
Chennai, home to a population of 9 million people, is capital of the southern Indian state of Tamil Nadu, and one of India's four largest cities. It was known as Madras before being renamed in 1996. Built around Chennai Port, which has grown into the country's third largest port due to its locational advantage for trading with Southeast Asia, the city has long flourished as the "gateway to South India," playing a key role in the region's economic development. Nearly 90% of the population in Chennai is Dravidian Tamils, who are said to have built Indus Valley Civilization, one of the four great civilizations of the world. Chennai is also known for its unique culture highlighted by numerous ancient ruins.This background adds an air of deep history and timelessness to the modern city.
Arriving at Chennai International Airport, I was first greeted by the warm air of a southern land. Leaving the airport, I was impressed by the steady progress in motorization, represented by paved roads filled bumper-to-bumper, which overturned my old image of India characterized by largely underdeveloped infrastructure. I will deliver an on-site report on the industrial park developed by Sumitomo Corporation in Chennai.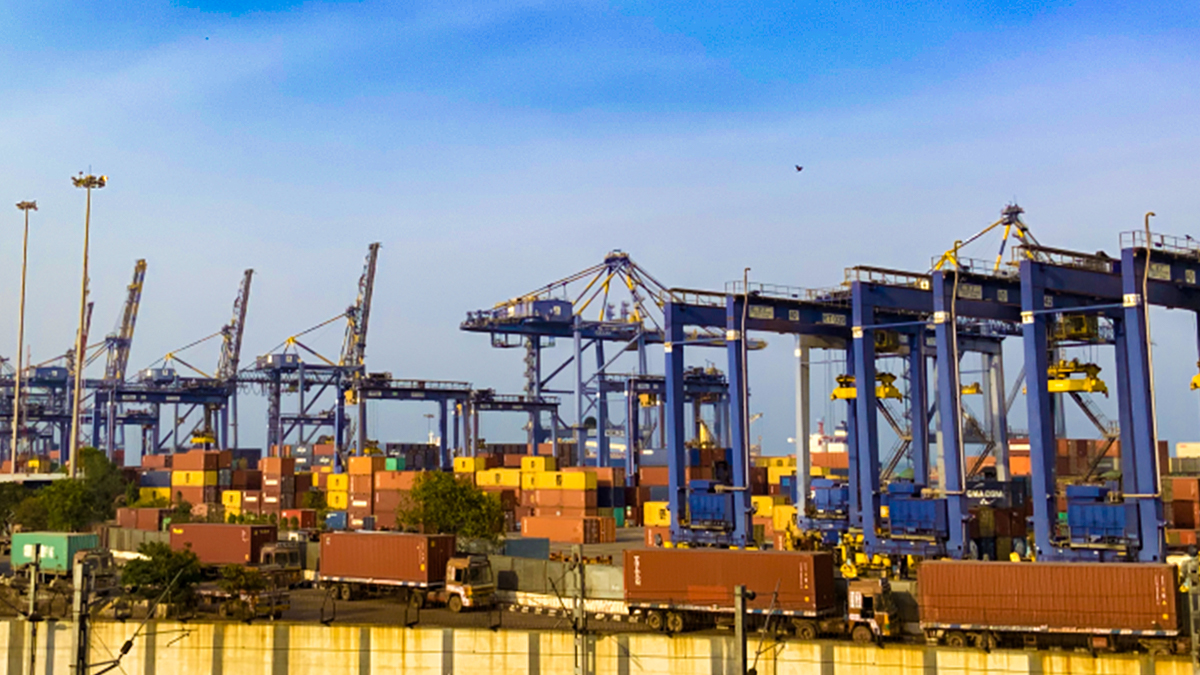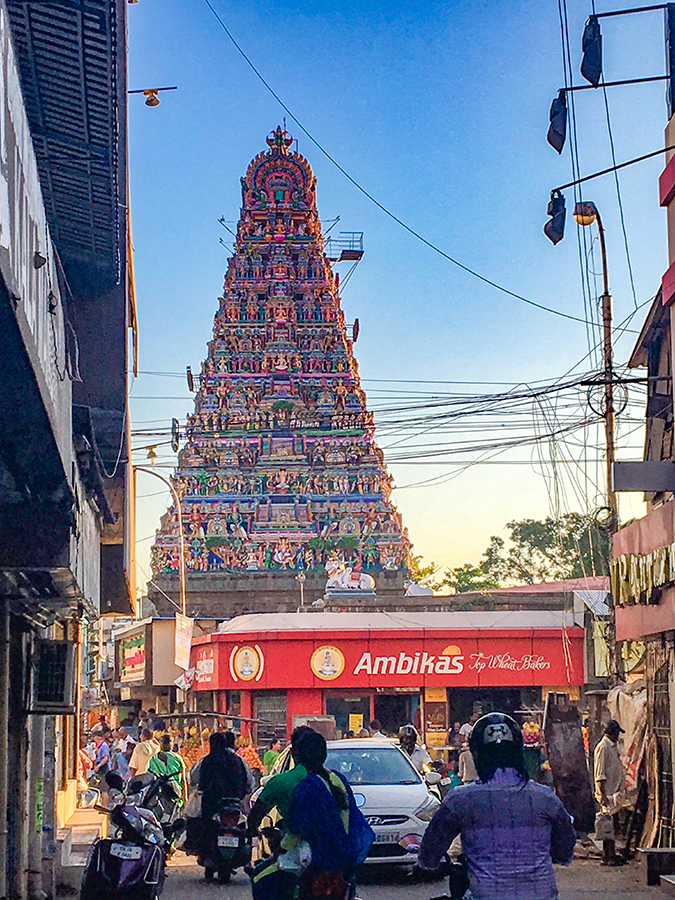 "Our relationship with the customer starts from the time of signing the contract"
After a one-hour car ride north from central Chennai, I arrived at the entrance of ORIGINS Chennai. The project site stretches over a vast area of land with up to 260 ha available for development. In May 2015, Sumitomo Corporation signed a joint venture agreement with MWC and set up Mahindra Industrial Park Chennai, a joint company engaged in development, sales and operation. Construction work started in June 2017 and about half of the Phase I zone (107 ha) has recently been completed and commenced operation.
"India is drawing a lot of interest from Japanese manufacturers looking to expand their business, especially as a target following the ASEAN region," said Toru Haneda, expatriate project member. In the country, Chennai is garnering greater attention than other districts for its advantages in terms of transport to Southeast Asia and Africa as well as exports to nearby countries. Looking at this strength, ORIGINS Chennai has been favorably located to access nearby trading ports, such as Kattupalli and Kamarajar in addition to Chennai. In addition, regional accessibility to the industrial park will increase due to new local road networks to be completed to connect the trading ports and the industrial clusters* in the north and south of Chennai. Utility system development for water purification, sewage, an electricity substation and other services is also underway to be able to ensure stable water and power supply of adequate quality.
I was particularly intrigued by the business motto, which is stated as: "Our relationship with the customer starts from the time of signing the contract." I believe that we are expected(also in India) to provide comprehensive, continued support to tenant manufacturers from abroad, thereby contributing to customer companies and local society.
*In industrial clusters, a regional concentration of interconnected business start-ups is driven by competitive sectors in the appropriate environment prepared for that purpose.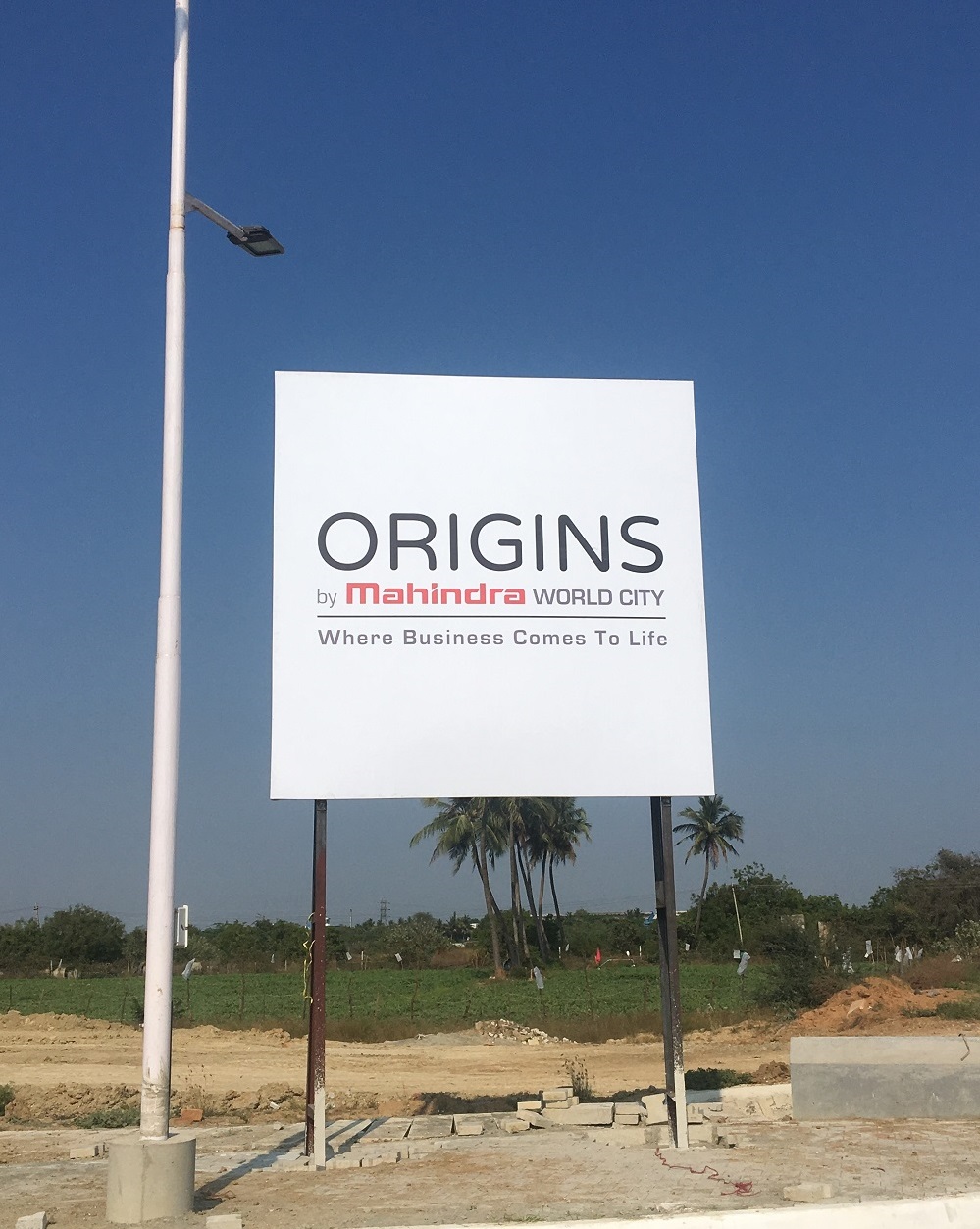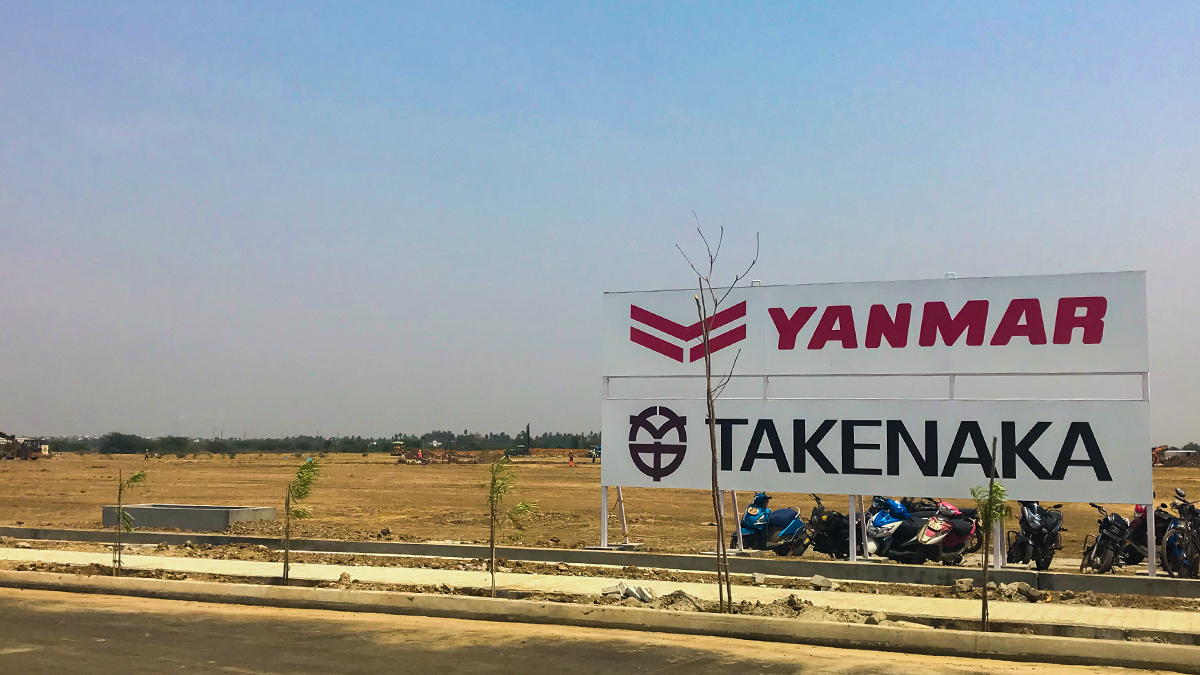 Opening ceremony to commence operations
The opening ceremony of ORIGINS Chennai was attended by approximately 100 people, including guests from the state government, the Japanese embassy, tenant firms and other organizations, to celebrate the commencement of its operation. The event consisted of a number of programs, beginning with an Indian dance performance, which was followed by remarks from the host and guests and photo sessions. Also, an announcement was made about a new tenancy from Nissei Electric, a manufacturer of fluorocarbon polymer electric wires, among other products. I am glad that I was given a precious opportunity to be present at the celebration of the operation start, a major milestone of this project which was first proposed around 2008.
In my first visit to the ORIGINS Chennai site, I would like to note its overwhelming vastness. Beneath a blue sky that went on forever, the site stretched as far as the eye could see. Immediately after the completion of the Phase I zone, the spacious area was mostly vacant, waiting to be developed to serve new tenants in coming years. I look forward very much to seeing the industrial park thriving robustly, housing many factories and facilities supported by adequate infrastructure and utility services.
Bonus 1: Chennai trivia
While enjoying Indian dance performances in colorful―red, blue, green, yellow, etc.― costumes, I came to wonder why this program was included in the opening event. Then, I did some research on the question and learned the special significance of dancing in India. Although Hindi is designated as the official language, only 40% of the population speaks in it, and different ethnic languages are used by state. Wishing to address the linguistic barrier from ancient times, people have developed dancing partially as a means of emotional communication.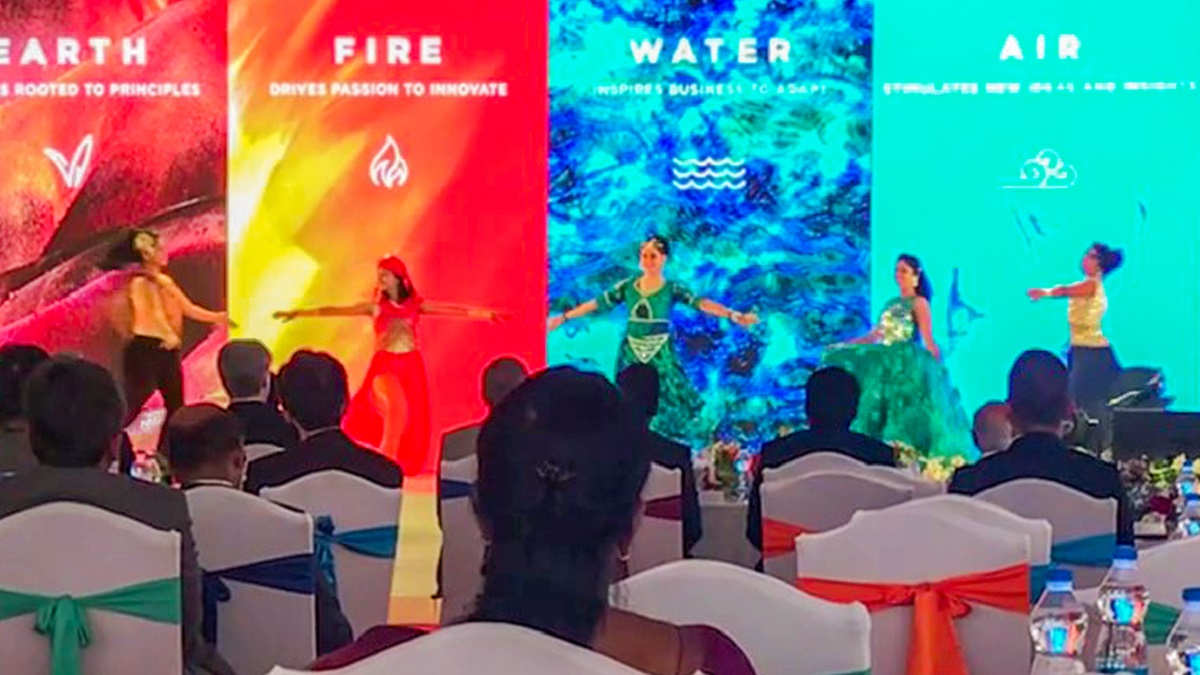 Keyword
Infrastructure Business
Asia and Oceania