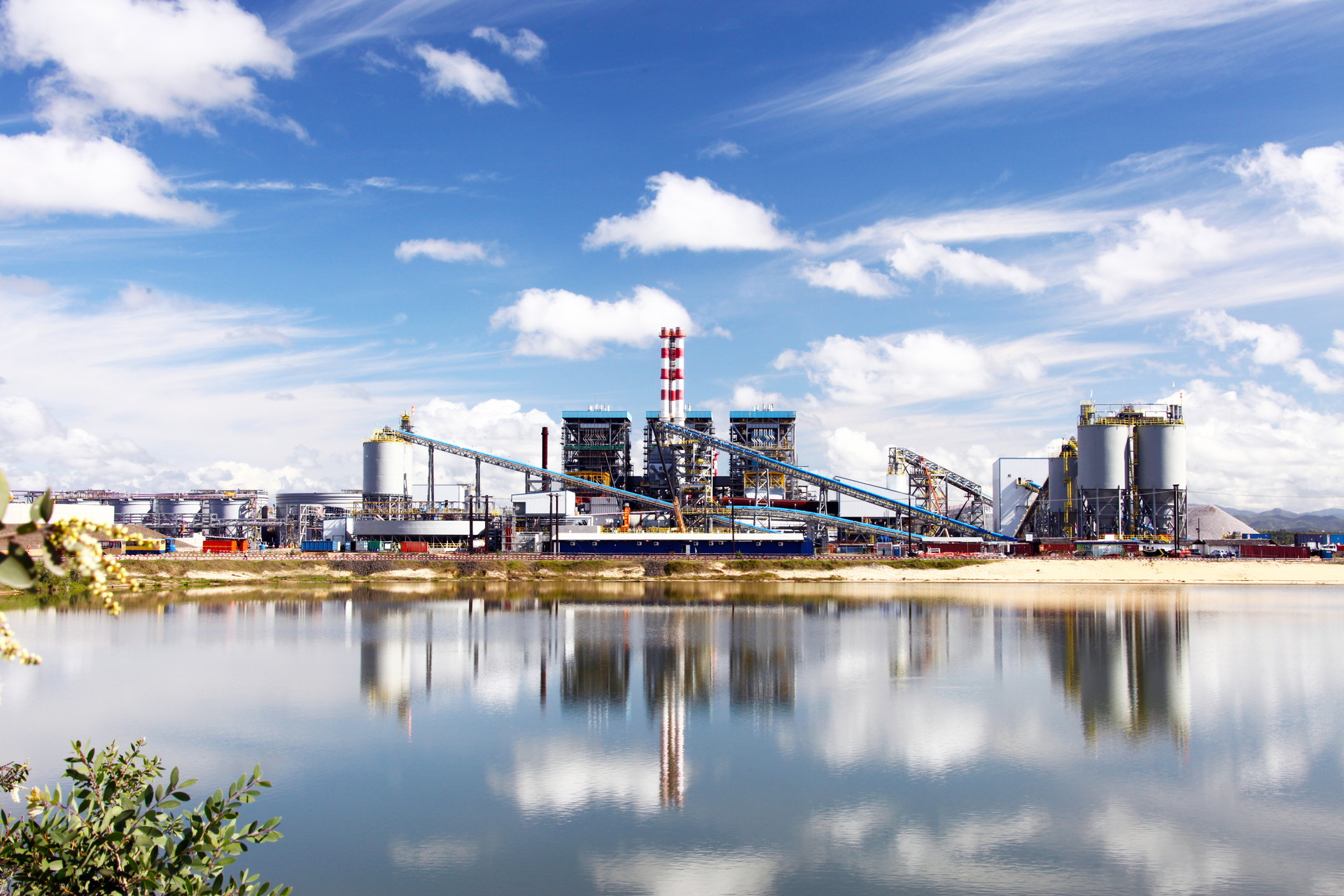 Global Cases
The ambatovy project, one of the world's largest nickel projects
Madagascar
Nickle is widely used as a component of electronic devices and many other products and materials. In 2005, Sumitomo Corporation launched the large-scale nickel project in Madagascar to be involved in the entire development process starting from mining up to refinery. While implementing the project, the company is also promoting local social action programs, such as building public facilities, developing educational systems, and supporting work skills training. This article reports on our contribution to the "Development of local society and economy" through ensuring stable supply of the resource as well as efforts aimed at "Respect for human rights" in local communities.
---
Aiming to meet growing future demand for nickel
Nickel, which is best known as a component of stainless steel, has recently become used more widely in various materials and products, including batteries. In particular, its use in electric vehicles has caused demand to surge globally.
The Sumitomo Corporation Group has identified the growing demand for nickel as a business opportunity. We have launched the Ambatovy Project, one of the world's largest nickel projects, in Madagascar. Sumitomo Corporation has been involved right from its earliest stage --production facility and infrastructure construction. The construction was completed and went into operation in 2012. Our operation includes managing production and export to the U.S., Europe and Asia, including Japan. We continue to develop initiatives to increase its competitiveness in an effort to expand the business.
One of the world's largest nickel projects, from mining to refinery
Sumitomo Corporation joined the Ambatovy Project in October 2005. Now it is one of the world's largest nickel projects. It has broadly drawn attention for its unique integrated production system that accomplishes the entire process --from mining to refinery --in a single country. This huge nickel business is managed in partnership by a South Korean mineral resource company (KOMIR), and Sumitomo Corporation. This joint venture represents the first ever resource development project in which Japan and South Korea, two of the world's major nickel consumers, have entered into partnership. It is viewed as a significant step toward building future long-term economic cooperation.
The actual production is 36,000 metric tons of nickel in 2022 (equivalent to the 1-2% of market share), while also producing byproducts, including cobalt and ammonium sulfate.
Indian Ocean island with fantastic natural environment
Madagascar, known for its native lemur species, the aye-aye and Sifaka, is an island nation perched off the east coast of southern Africa in the Indian Ocean. The Ambatovy Project underway on the island of Madagascar at a distance of as far as two days' travel from Japan is an ambitious challenge in that the country's future is dependent on its success.
To improve its economy, which had been mired at the world's poorest level until 2000, Madagascar embarked on economic reform under the guidance of the World Bank in 2001. In line with this, a large-scale mine investment law enacted with a view to acquiring foreign currency came into effect in 2002. Under this law, the Ambatovy Project is qualified to receive long-term stability treatment related to exchange control, taxation and other matters. This treatment reflects the strong expectations the island country has of the project.
Building and sharing understanding of the project's significance
The understanding and support of local inhabitants are essential to ensure smooth progress in promoting a resource development project. From the beginning of the Ambatovy Project, the partner companies worked together to provide an understanding of the project's importance to the future of Madagascar among the Malagasy government and local residents. These efforts were supported by government delegations and financing banks. With these concerted efforts, the country's people have come to accept the project's significance.
Nickel and cobalt production launched in 2012, and grew steadily to account for more than 30% of total exports from the country in 2022. The proven economic benefits from exporting these mine products have gained favorable public support for the project.
Contribution to the local community and consideration of the environment
The Ambatovy Project makes a significant contribution to job creation in Madagascar. The project currently provides a total of about 10,000 jobs, with local staff members working in roughly 90% of direct employment contracts. When taking into account worker's families and those employed in various related sectors, it is clear that a considerable number of lives are supported by this project. Another benefit of employment under the project is the transferable knowledge and skills that workers acquire, which can help them develop future careers.
A variety of community support programs are also underway, ranging from port and road development to the construction of schools, health centers and other public facilities, and the establishment of an education system. Also, in order to help develop self-supporting local industries, the project provides farmers with technical assistance and know-how, and also provides small business owners with management guidance. These initiatives are designed to help raise the standard of living and quality of life of Malagasy people, and to help them build a bright future.
Environmental protection efforts made under the project focus on protecting forest areas and wildlife, with a wide range of measures taken, including setting up buffer zones* around the mine site to protect rare species, determining pipeline routes that will not disrupt the natural habitat of living creatures, and other measures to protect endangered species in the surrounding areas.
The Ambatovy Project is one of the world's largest nickel projects, and it is committed to maintaining a world-leading role in nickel production while focusing on safe operation, environmental conservation and social contribution.
* Buffer zone: A zone established to protect specified areas by reducing the impact of outside factors.
Keyword
Mineral Resources, Energy, Chemical & Electronics Business
Middle East, Africa
Mineral Resources