Sep. 30, 2021
Sumitomo Australia Pty Ltd
Partnership for Well Doctor
We are pleased to inform of the partnership for Well Doctor, as our new technology to the energy industry.
Well doctor as the name suggests is a platter of innovative technological & digital solutions for a variety of challenges around Well intervention, Production Monitoring and Production Enhancement stages of an Oil & Gas Well Life.
Our key message there is "Bringing more production & less carbon footprints together", where the solutions from our collaborative partners will maximize the energy production, simultaneously reducing the CO2 emission by optimising the well life with the cutting edge technology from the different industries. We are keen to approach to the industrial players who are striving to challenge the Energy Transition which is already underway.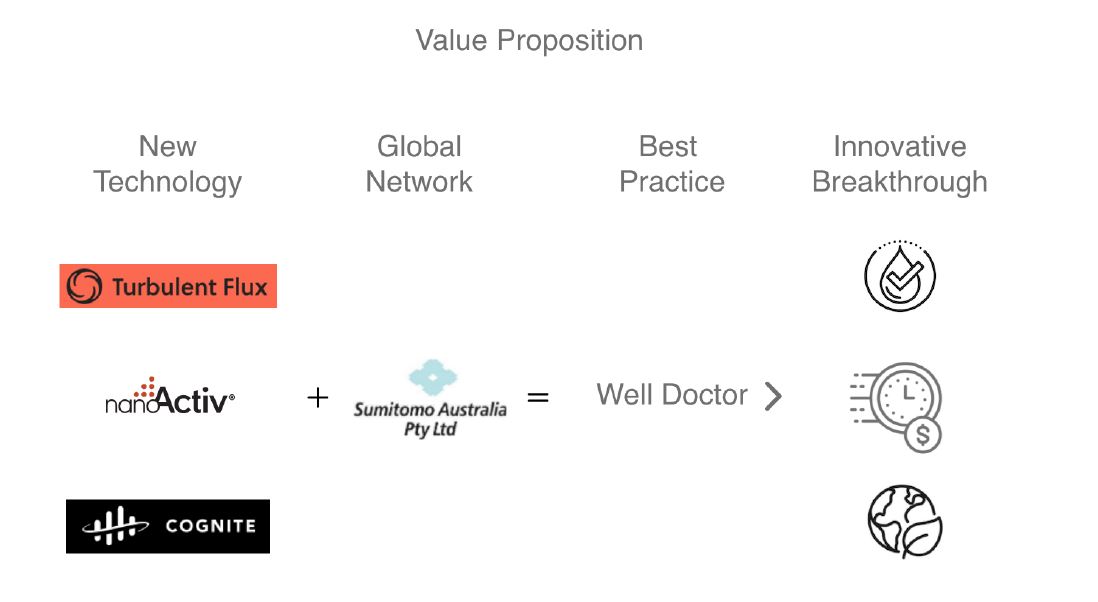 The catalogue from each of our partners is available from the following links.
Turbulent Flux
Providing ready-to-use simulation software for flow insights for the oil and gas industry.
Introduction: download here
Use Case : download here
Cognite
Cognite Data Fusion contextualizes operational asset data at scale in real-time, enabling engineers to make better maintenance, production and safety decisions.
Introduction: download here
Use Case : download here
nanoActiv®
nanoActiv® solutions are high-efficiency intervention additives and methods – maximizing hydrocarbon production rates.
nanoActiv® solutions to go further, work faster, and are effective longer enabling higher volume hydrocarbon recovery.
Introduction:
download here
Use Case: download here
Sumitomo Australia Pty Ltd

OCTG Trade & Digitization Lead

Siddharth Setia

Tel: +61 8 9476 5122

email: info.dx@sumitomocorp.com