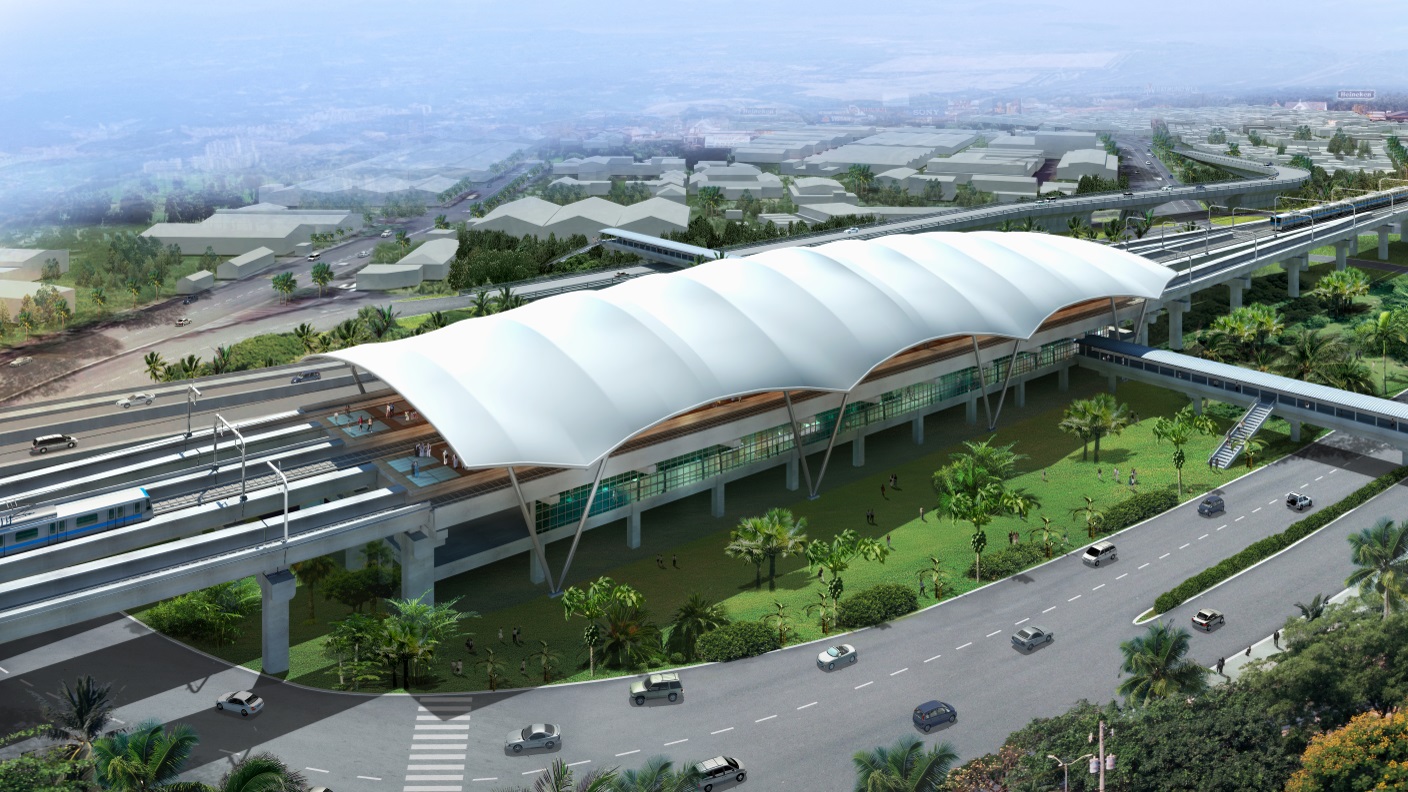 Global Cases
Contributing to the realization of an urban railway system in fast-developing Vietnam
Vietnam
Large number of achievements centering on Asia
Since the 1980s, Sumitomo Corporation has partnered with railway-related manufacturers such as Mitsubishi Heavy Industry and Nippon Sharyo in launching export projects for railway vehicles and systems to Asian countries and regions, including the Philippines, Indonesia, Taiwan, India and Myanmar, as well as the U.S. The types of projects range widely from full-turnkey contracts, which offer a comprehensive package from construction of structures and railway tracks to provision of trains and operating systems, to components of larger projects such as train exports, operation and maintenance services, localization, and locomotives and freight car leasing.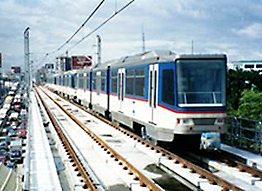 First urban railway system project in Vietnam
The railway project is comprised of two main sectors. The first encompasses civil engineering structures such as tunnels, elevated railway tracks and stations while the second includes trains, tracks, electric power equipment, signal transmission and operating systems. Sumitomo Corporation has an advantage in that it can engage in both sectors. When it comes to full-turnkey projects, we are responsible for completing the entire project to the point at which the railway company can start operations as soon as the project is handed over.
Sumitomo Corporation positions Asia as an important region for its railway business segment. Leveraging its accumulated experience and technologies, Sumitomo Corporation and its worldwide partners in railway industry now intend to sharpen their focus on railway projects in Vietnam, where an increasing number of projects are underway.
The current project in progress is the Ho Chi Minh City Urban Railway Line 1, the first ever urban railway system in Vietnam. Sumitomo Corporation is undertaking the construction of elevated tracks and a train yard. A distinctive feature of the project is that it takes the form of a design-build contract, a project delivery method in which the detailed design is done by the contractor instead of being provided by the project owner, as is usually the case in construction projects. In this project, therefore, preparing the detailed design is the responsibility of Sumitomo Corporation, rather than Ho Chi Minh City. One of the benefits of this method is that the entire project, from design to construction, can be managed and optimized by one entity, in this case, Sumitomo Corporation. As this method demands highly sophisticated management skills, this type of contract is considered a high-level project. Sumitomo Corporation has been working together with trusted partners to meet the increasing demand for improving Vietnam's infrastructure.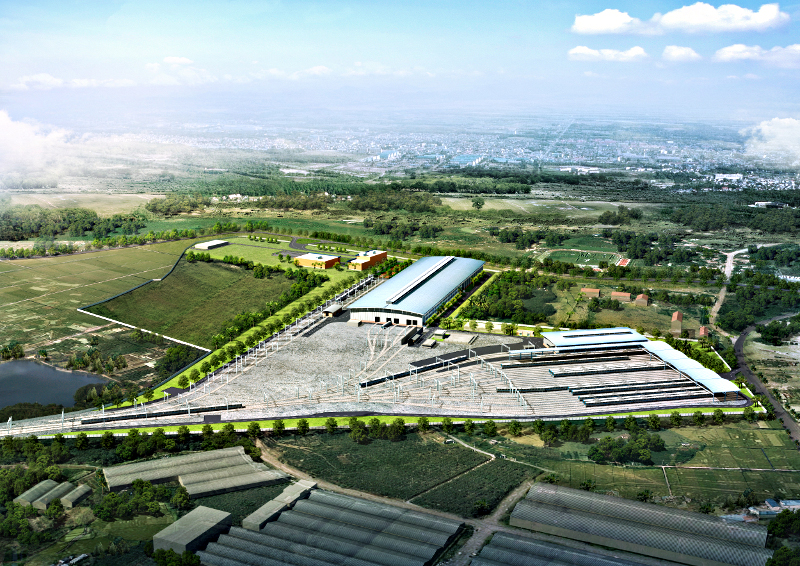 Expected to alleviate traffic congestion
Known for its hard-working, even-tempered people, Vietnam is undergoing remarkable economic growth and development. One of its distinguishing features is its relatively young median population age of 29, which adds to the country's dynamism.
Amid the rapidly developing economy, the population of Ho Chi Minh City, Vietnam's largest city, has expanded considerably, which has led to the emergence of issues such as heavy traffic congestion caused by motorbikes and vehicles, people's primary means of transportation, and the accompanying air pollution. The development of infrastructure to support a new mode of mass transportation centering on an urban railway system is therefore needed, making this project key to the solution of such issues.
Ho Chi Minh City Urban Railway Line 1 will run for 19.7 kilometers from the city center to the northeast. Sumitomo Corporation is responsible for the construction of 17.2 kilometers of elevated tracks, including 11 stations, as well as a train yard. Completion of the construction work is scheduled for 2017.
As Sumitomo Corporation won the contract as part of a consortium with a Vietnamese government-owned construction company, the project is expected to generate local employment opportunities. The last stop of the railway is planned to connect with a regional bus terminal, which will facilitate the transportation of more people, creating an even more vibrant city.
Further development of urban railway systems in Vietnam
The year 2013 marks the 40th anniversary of the establishment of diplomatic relations between Japan and Vietnam. Sumitomo Corporation has undertaken various businesses in Vietnam in different sectors, including the construction of industrial parks. The Ho Chi Minh City Urban Railway Line 1 project is expected to contribute to the further development of Vietnam, strengthening the relationship of trust between the two countries.
Many other urban railway system projects are underway in Vietnam including the Line 3A, an extension of the Ho Chi Minh City Urban Railway Line 1, and the Hanoi City Urban Railway Line 2, which will pass through the center of Hanoi City. Sumitomo Corporation will continue to actively participate in railway system projects in Vietnam, a market in which further economic development is expected, as well as in other countries.
Keyword
Infrastructure Business
Asia and Oceania
Transportation