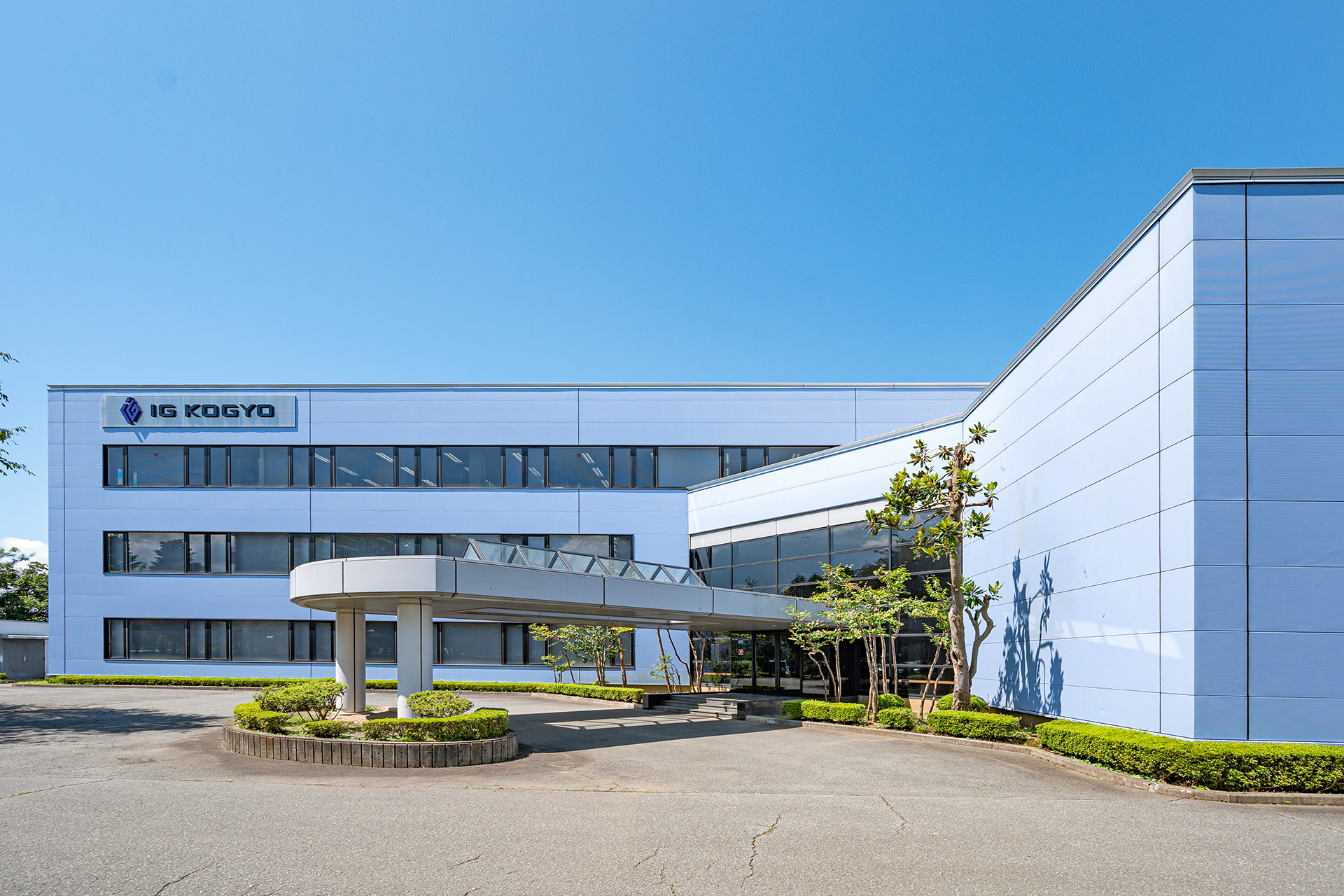 Global Cases
"Thomas Edison of Tohoku"
IG Kogyo―Inventor of pioneering metal siding
Corporate Communications Staff Explores the World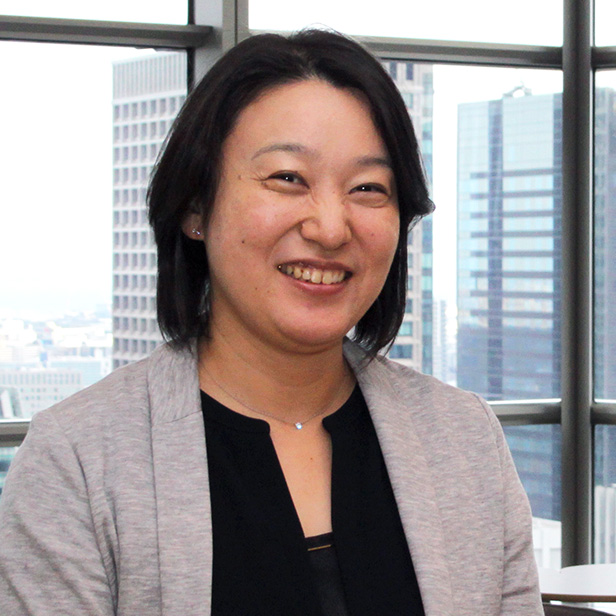 Planning and Communication Team

Asako Tabeta

In 2000, I was transferred to the Corporate Communications Department from a secretarial position in the business Group. I then dedicated the next 22 years to building my career in this field as a member of the Mass Media Relations Team, the secretariat of the Sumitomo Group Public Affairs Committee, and others before joining the Planning and Communication Team, where I presently engage in internal publication and creation of corporate brochures and company introduction videos. Over this period, I struggled to raise two children while continuing to work. As they have recently begun to be more independent, I have been partially freed from my parental duties and am now forming a plan to avail myself of opportunities to pursue my personal interests.
IG Kogyo, a Sumitomo Corporation Group company, develops, manufactures, and sells heat-insulating exterior wall and roofing materials with a commitment to supporting comfortable living environments. Boasting myriad patents for related inventions and technical prowess as a supplier of many industry-first products, the company is well known as a pioneer and leader in the manufacture and sale of metal siding (for detached housing). Intrigued by this profile, I visited the company's head office (Higashine City) and Sagae Factory (Sagae City), both in Yamagata Prefecture, in order to meet the company owner and walk the production site. While gathering information, I had a number of memorable encounters and made several fascinating discoveries, including learning about the deep commitment of the company's founder, who invented Japan's first foam composite metal siding materials, and his "spirit of manufacturing" that continues to this day. In this article, I will share some of the key takeaways from my recent trip.
Founder dubbed the "Thomas Edison of Tohoku"
Takashi Ishikawa, the founder of IG Kogyo, originally founded Ishikawa Giken Kogyo in 1968 by reorganizing Ishikawa Kawara Kogyo. From early on, he had been very concerned about the harsh Tohoku winters, which contributed to a high incidence of brain disorders in the region, and wished to create warm and comfortable living environments even during the coldest months. To this end, he had explored a battery of inventive ideas, one of which was to create heat-insulating siding materials using urethane, a chemical compound found in materials used to make various consumer products including thermal mattress fillings. Taking particular note of this application, he thought of the possibility of incorporating urethane into color steel sheet to fabricate insulating external wall materials. He promptly checked with the Patent Office to learn when the patent for urethane for manufacturing would expire and, by good luck, found that it was soon. This meant, to his delight, that urethane would soon go off-patent and a license would no longer be required to use it.
In 1970, Ishikawa reorganized Ishikawa Giken Kogyo into IG Kogyo and launched development activities to achieve the planned product. In striving for this goal, he demonstrated a solid competence for business as well as a strong pioneering spirit as he carried out the necessary tasks, which ranged from recruiting talented workers and raising funds to procuring materials and building sales channels. Thanks to these efforts, the company successfully developed and commercialized urethane resin foam composite color steel sheet for exterior walls, the first invention of its kind in Japan. The product was highly regarded for its good insulation performance and attained substantial market success in the space of several years. In the years since, the company has developed an array of innovative insulating exterior wall and roofing materials to become Japan's leading metal siding manufacturer. Ishikawa has also become widely known for his proprietary inventions, and thus is often dubbed the "master of patents" or "master of invention." In 1999, in acknowledgment of his inventive activities, he was decorated with an Order of the Rising Sun, Gold and Silver Rays by the Government of Japan. He has also won many other government awards and commendations at both the national and regional level, including from the predecessor of the present Ministry of Education, Culture, Sports, Science and Technology.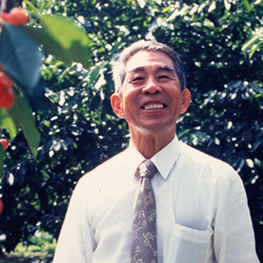 Encounter with Sumitomo Corporation opens up a new opportunity
From around 2000, Ishikawa, now in his early 70s, began to look for an appropriate successor to take over his business. He took this challenge extremely seriously, seeking candidates from outside his own family in line with his belief that companies were public institutions and as such needed to demonstrate longevity. The breakthrough came when he happened to watch a television documentary program featuring Sumitomo Corporation. Intrigued by an episode describing the unconventional activities of the seven-member team engaged in investments focusing on smaller but promising enterprises, he visited the then head office of Sumitomo Corporation in Harumi, Tokyo in order to talk face-to-face about the prospect of forming a partnership.
On the Sumitomo Corporation side, however, a number of objections to the partnership plan were voiced by those concerned about the difficulties likely to be faced by the trading company in participating in the management of a manufacturing business. Frustrated by the slow progress of negotiations, Ishikawa began to approach other trading houses. It was then that Sumitomo Corporation's senior negotiator Yasuhiro Mori (Currently on loan to IG Kogyo) took action to move the deadlocked process forward. Mori was uncompromising in his policy of choosing only the topmost industry leaders as business investment partners. Having a high regard for Ishikawa's willingness to take on new challenges and the earnest attitude of the company's employees, he felt confident about a future partnership with IG Kogyo. Putting the proverb "Seeing is believing" into practice, he visited the company a number of times, bringing with him his Sumitomo Corporation colleagues to give them an opportunity to see the worksite up close and in action. Mori's efforts succeeded in increasing support for the partnership plan, with the two companies signing a business and capital alliance agreement in May 2002. It also helped that IG Kogyo, from the time of its founding, had been a distributor of color steel sheet produced by former Sumitomo Metal Industries. The alliance agreement marked the "second founding" of IG Kogyo.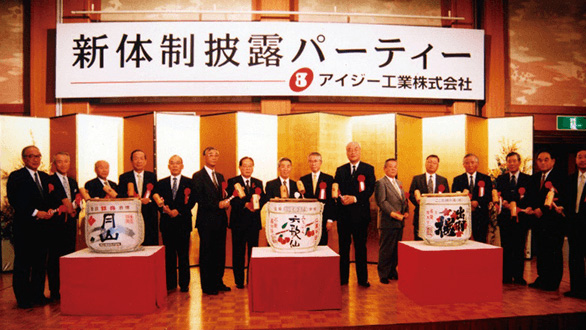 Unique sandwich structure with distinctive functionality and appearance
IG Kogyo has developed its product lineup under three major brands, known presently as IG Siding, IG Roof, and IG Wand. IG Siding offers heat-insulating sheet metal external wall materials for housing construction. IG Roof provides metal roofing materials for wooden housing. IG Wand sells external wall materials for steel-frame buildings, chiefly targeting medium- to large-size buildings such as factories and warehouses. The product has been adopted for the Sumitomo Corporation Group's SOSiLA logistics facilities.
The three brands have key features in common: they offer metal products with excellent insulation and a lightweight design. This has been made possible by the development of a sandwich structure made up of a polyol-isocyanate foam composite (insulator) layer inserted between two outer surface layers of steel sheet with a thickness of 0.27 to 0.5 mm. This is the company's proprietary invention aimed at controlling the effect of ambient temperature conditions related to hot and cold weather to increase the indoor air-conditioning performance and support a comfortable interior living space. The products excel in functionality and appearance as well as on-site workability, all of which are major reasons for their high market demand.
Put simply, the key to the company's success is its ability to take advantage of its integrated in-house operational structure covering development, manufacturing, and sales. The three functions are carried out cooperatively but are led by dedicated organizations: the R&D division, which upholds "challenge and creation" as its motto; the manufacturing division, which boasts high technical capabilities; and the sales division, which collects detailed information about precise customer needs. The company's internally cooperative operations underpin its activities to deliver products that are appreciated by many customers.
The number of patents, trademarks, and designs registered by IG Kogyo totals 603 as of April 2022. This is a result of the company's persistent inventive efforts to pursue original techniques and proprietary products, which have been ongoing from the time of its founding.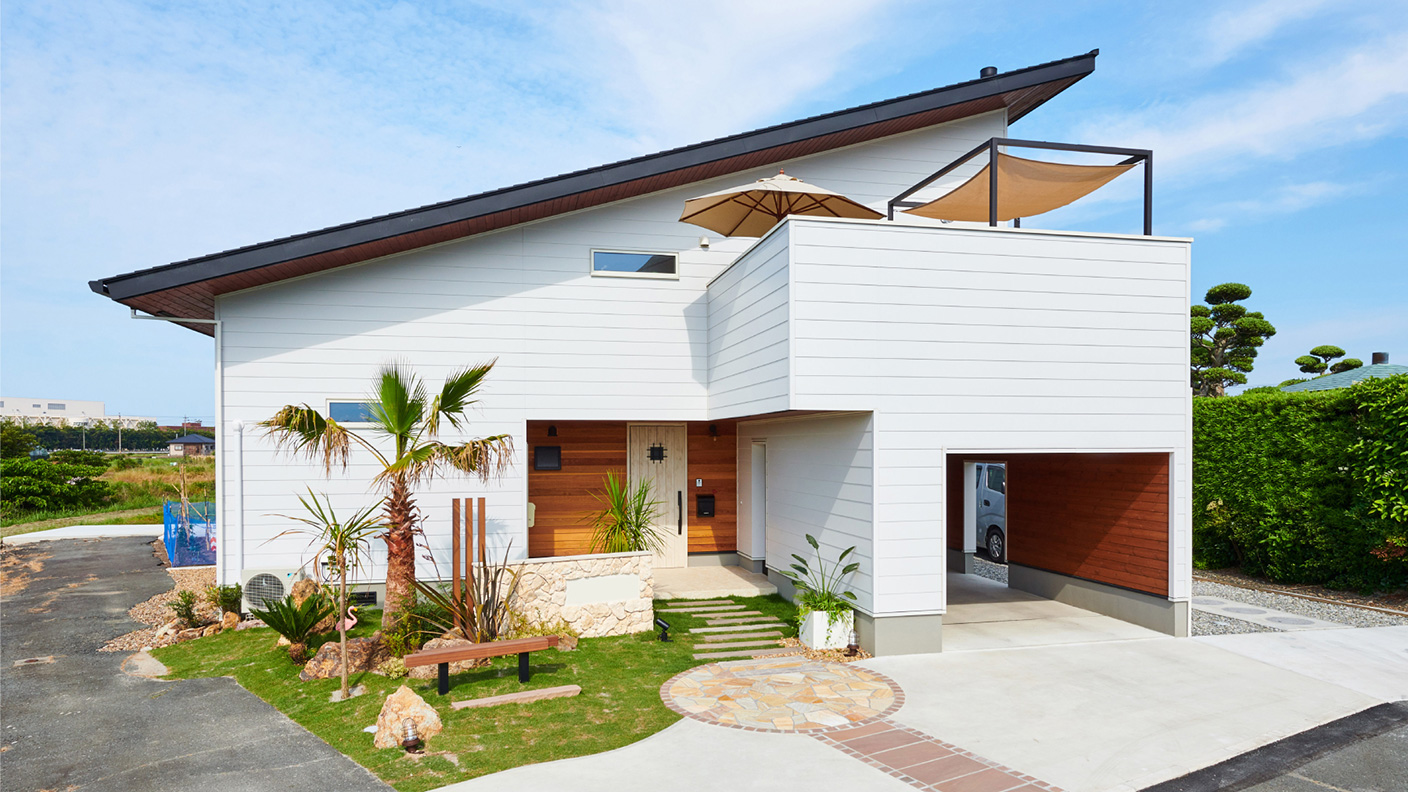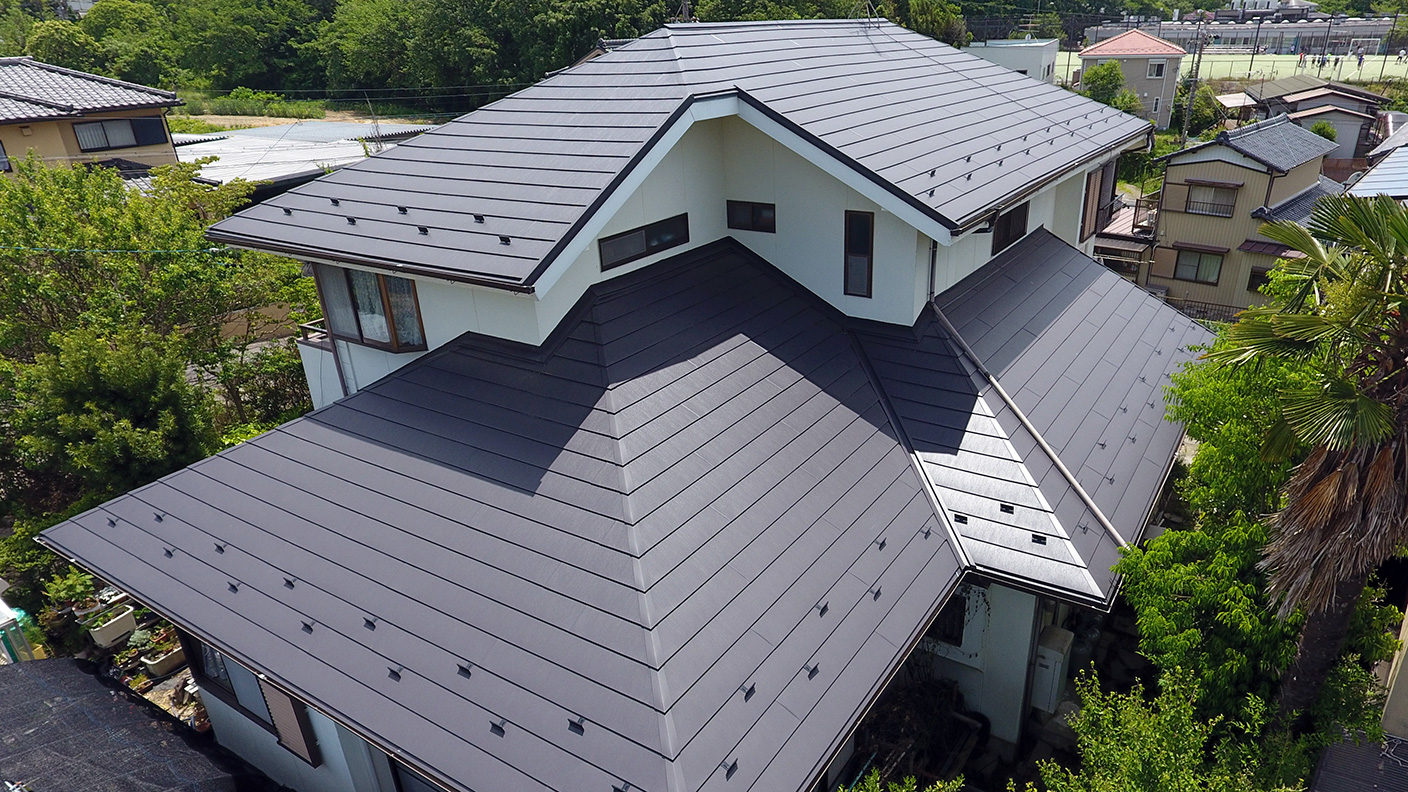 Metal siding market leader with a 40% share and an inexhaustible drive to innovate
Generally speaking, external wall materials for standalone housing can be divided into two types: ceramics and metal. IG Kogyo commands the largest share of the metal siding market. The company has been increasing its product variation over the years, rolling out the recent Simple Modern series that uses its metallic texture and appearance to good advantage as well as the popular Natural series offering a grainy and brick-like look that is comparable to the quality achieved by ceramic materials.
I was shown around the Sagae Factory, where IG Siding production lines are arrayed across an extensive space equivalent to five Tokyo Dome baseball parks.
The process of manufacturing siding panels consists of four major steps. IG Kogyo's unique technique involves infusing insulating resins into sheet steel. Factory manager Kazuaki Takeda explained the process, which contains a slew of original techniques developed to achieve consistent product quality by ensuring even resin infusion and controling curing temperature and pressure and other conditions.
The factory facility is the result of a series of ingenious and strenuous improvement efforts promoted to fully satisfy the requirements and expecations of customers. One major example is the measures implemented to increase production speed. Sheet steel material is fed into the machine at the rate of 30 meters per minute to produce a finished product in about five minutes. A total of six lines are installed, with each capable of handling four variations.
Manufacturing process of IG Siding metal exterior building material(YouTube)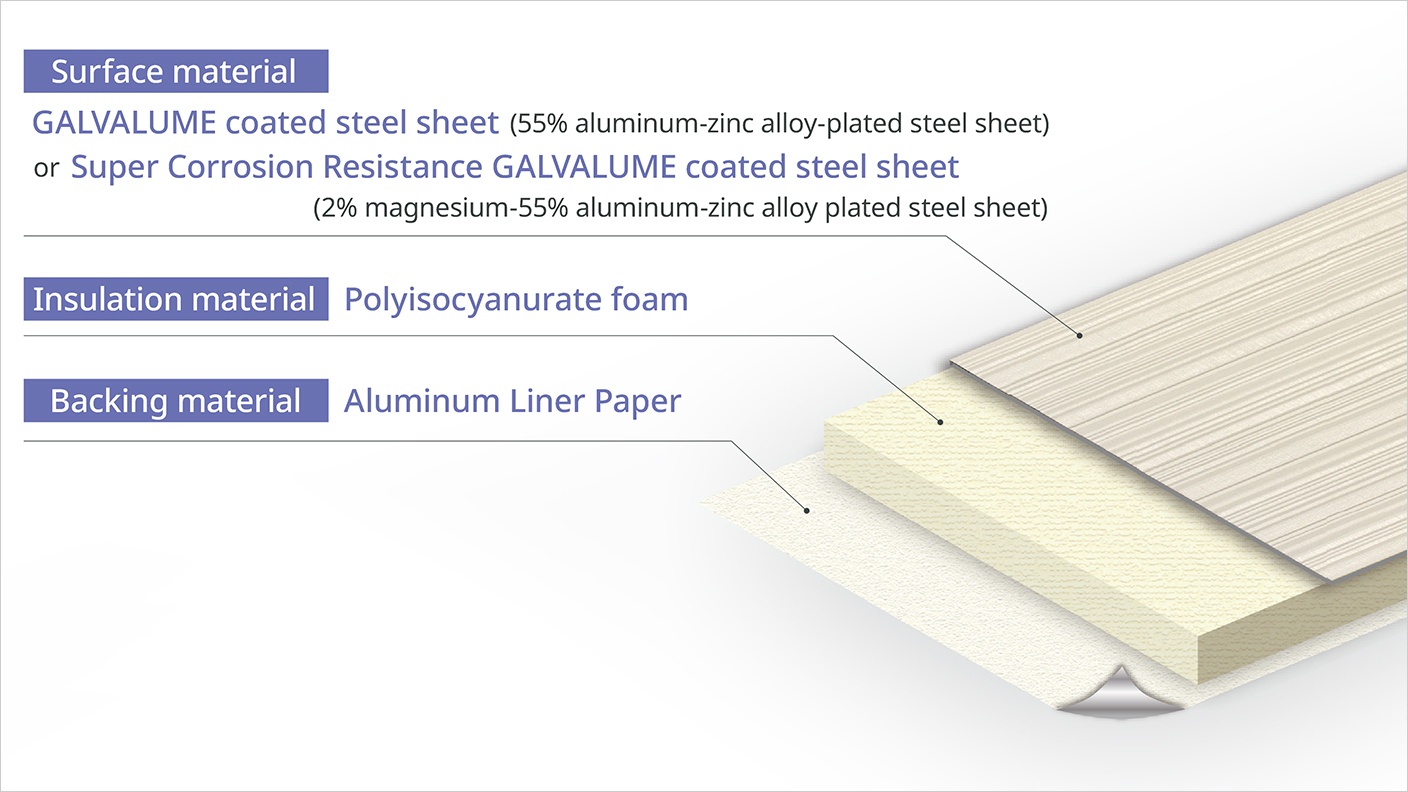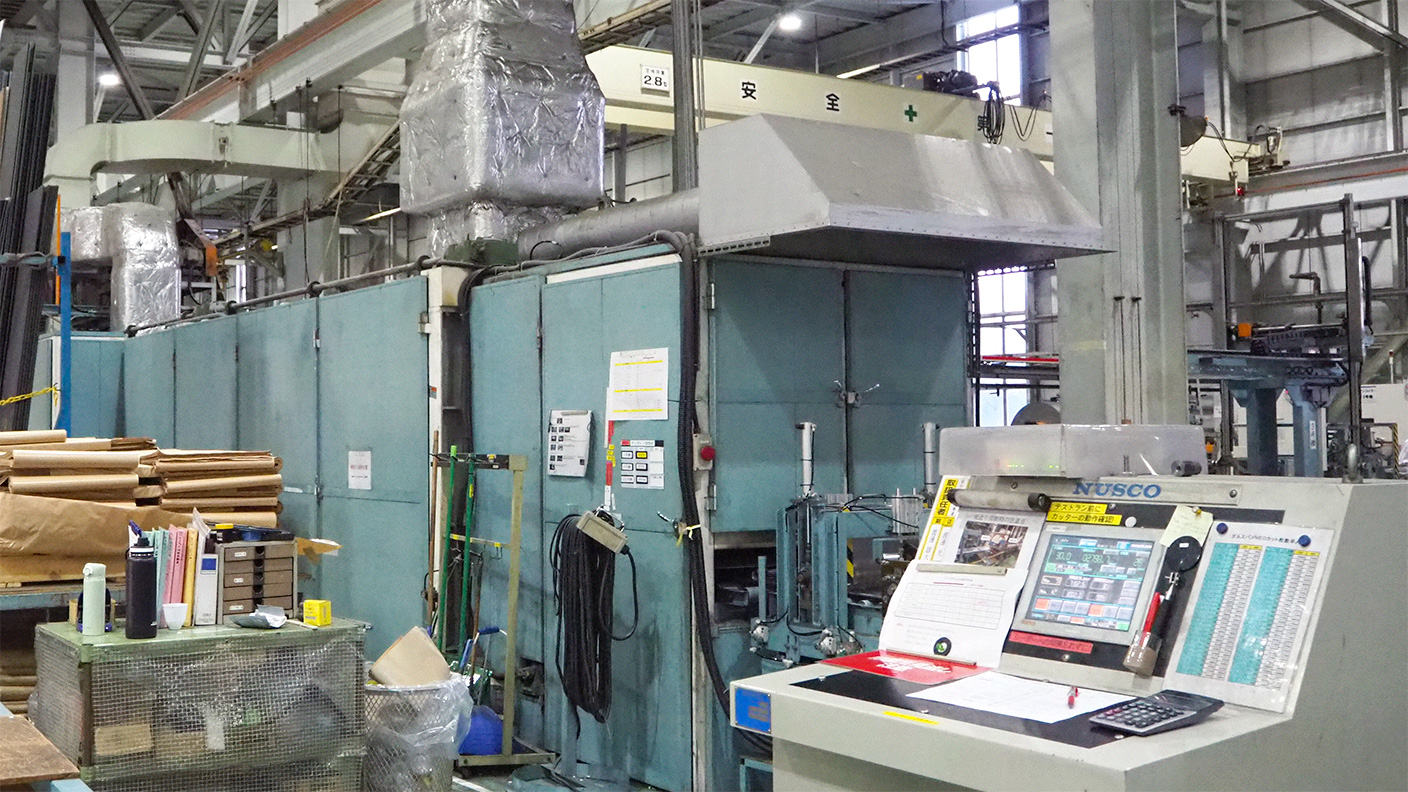 Look back at the past 50 years, look ahead 50 years from now
In 2020, IG Kogyo celebrated the 50th anniversary of its founding. Ahead of this milestone, the company had launched an internal branding project with the aim of formulating a corporate philosophy.
In fiscal 2016, the company conducted employee questionnaires and interviews with business partners. In the following year, a number of employees were assigned to form a project team to have discussions centering on the two key phrases—"our ideal future" and "problem solving"—chosen from the results of the above surveys.
Incorporating the opinions of management, the project team prepared the following statement: "We will utilize our conceptual abilities and technical capabilities to keep support Japan's strong, beautiful, and high-workability buildings." The statement was announced in December 2017, and employees read it aloud together at the daily morning session held at the head office.
What particularly impressed me about IG Kogyo when vising the site was its open, family-like atmosphere. From what I observed, this may be related to the company's policy to seek out the opinions of its employees, as exemplified by the bottom-up (as opposed to top-down) approach adopted for establishing the corporate philosophy and other important cultural frameworks. This, I believe, helps foster a sense of unity across the workplace.
I also noticed the huge eagle monument installed out the front of the Sagae Factory, delivered from China by order of Ishikawa. The eagle is spreading its wings to take flight, a dynamic stance that could just as easily symbolize the company's robust history of the past 50 years as its potential to take a quantum leap forward in the next 50 years.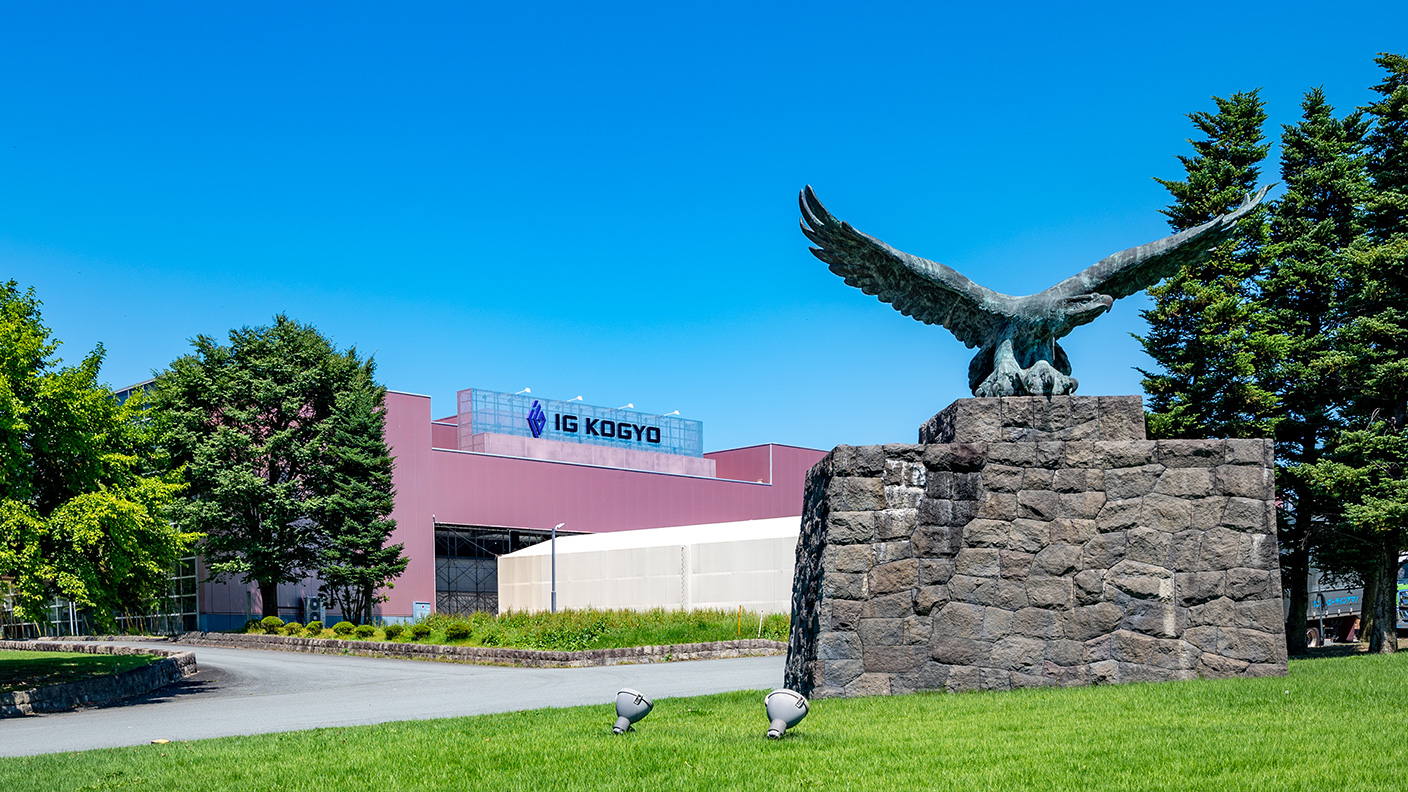 (Bonus) Corporate Communications Department Member Explores Yamagata
IG Kogyo's head office is located in Higashine City in Yamagata Prefecture, which is famous for its cherry production. The nearest station ("Sakuranbo Higashine") has even taken its name from the fruit. While visiting the region to produce this story in early September, I stopped at the Yotteke Popola local farmer's market near the company's head office and was impressed by the colorful display of fruit, including peaches, grapes, and pears to name but a few. Another important regional specialty is nikusoba (buckwheat noodle with chicken).
Yamagata Prefecture is Japan's second largest consumer of buckwheat noodles after Nagano Prefecture. The region is home to many well-established buckwheat noodle restaurants, which serve it in a wide variety of styles, with nikusoba clearly the local favorite. Served in a bowl, the dish pairs the firm-textured noodles with a thick, rich chicken broth and is completed with pieces of chicken meat. To my surprise, cold bowls are more popular than hot bowls throughout the year. This is definitely one to try when visiting Yamagata.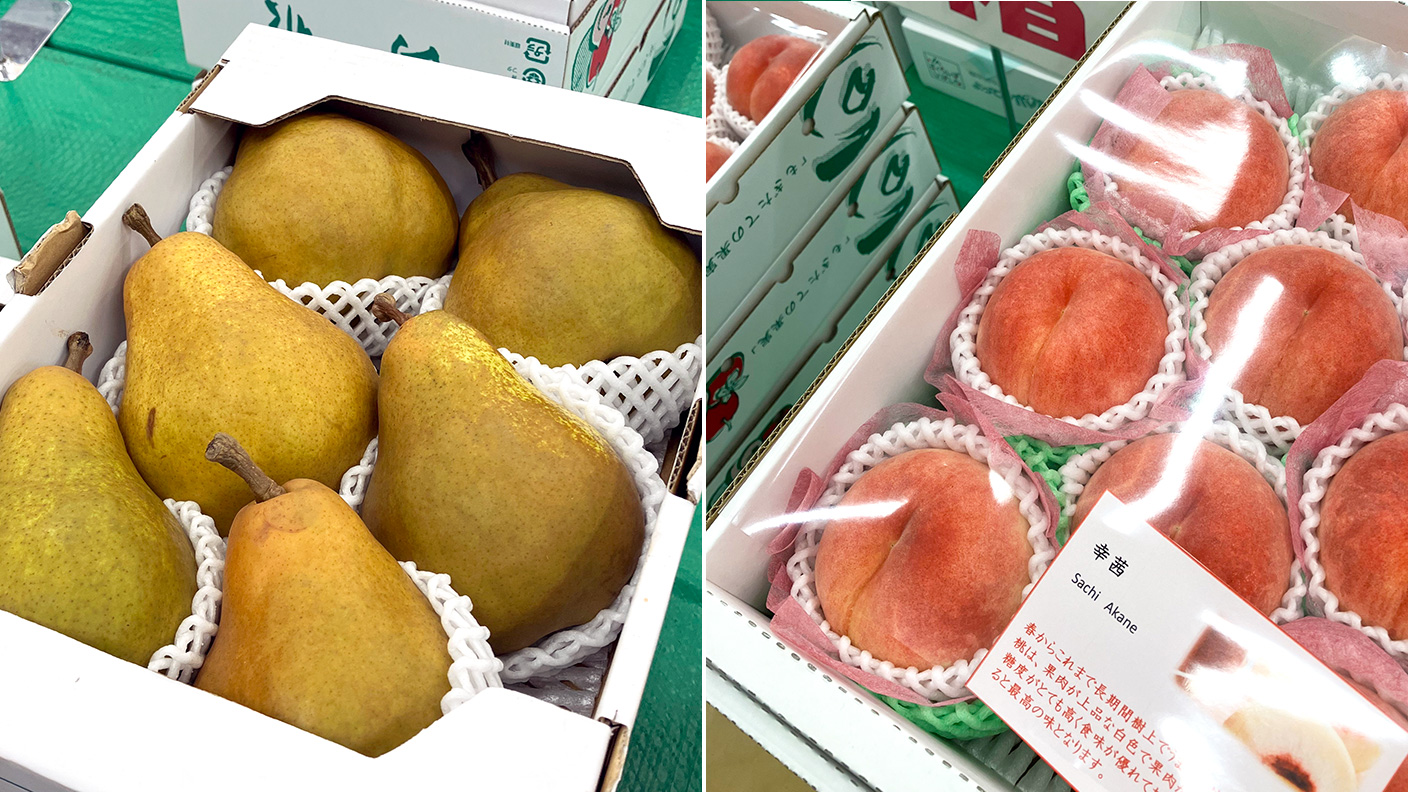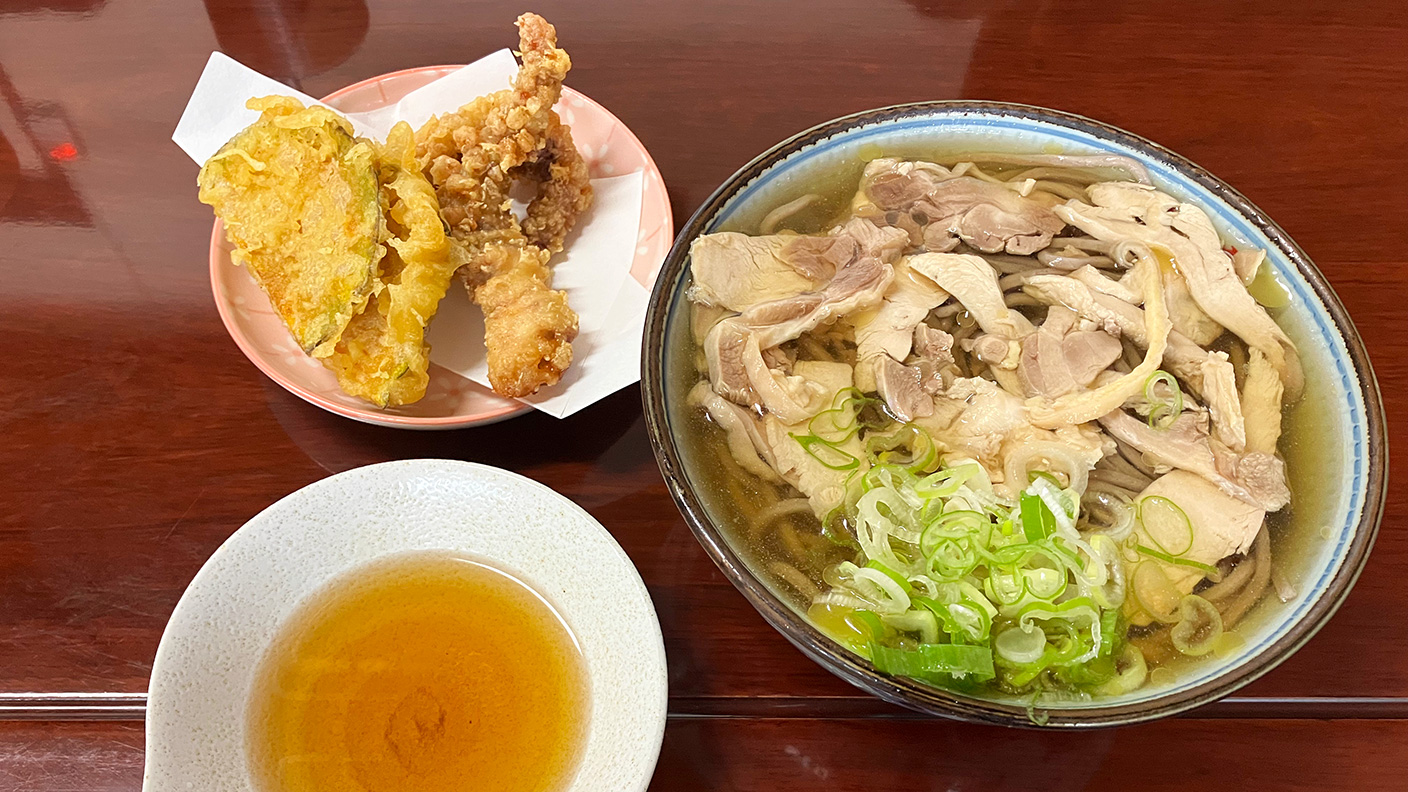 Keyword
Living Related & Real Estate Business
Japan
General Products