Global Cases
Solving Diverse Logistics Issues Through SOSiLA, Our Pioneering Logistics Facilities for the New Era
Japan
Aiming for a New Logistics Aspect
The environment around the logistics business has drastically changed in recent years. While rapid expansion of the e-commerce market has increased the volume of goods delivery, the logistics business is faced with a serious shortage of on-site staff and drivers due to population decline and aging.
Logistics plays an essential role as social infrastructure that supports economic activities, with logistics facilities serving as key bases. To embody company's management strategy by expanding the scope of logistics facilities beyond warehousing and enabling it to contribute to society, Sumitomo Corporation launched its SOSiLA logistics facilities in 2013.
The SOSiLA business gives consideration to ESG concerns and the SDGs while aiming to help achieve a flourishing society through the logistics facility business. The brand name SOSiLA represents our aspiration to create a new Logistics Aspect by realizing the concept of this business including "Sociability" (connection with society), "Sustainability" (harmony with the environment and sustained growth), and "Individuality" (consideration to people and the working environment).
Logistics Facilities Integrating Excellent Locations, Facilities and Management Support
In 2016, we constructed SOSiLA facilities in Nishiyodogawa, Osaka, and Narashino, Chiba, which were the first SOSiLA facilities in the Kansai and Kanto regions, respectively. Since then, we have been working on about 20 SOSiLA facilities in and around Tokyo and Osaka, including those in the planning stage.
SOSiLA's location strategy is "to be close to areas of consumption." Shorter delivery distances allow us to deliver ordered goods in markedly less time and increase the operation rate of each truck while cutting down on the number of trucks and drivers, which leads to cost reduction. In addition, the strategy helps us recruit new employees living in the neighborhood of each facility.
SOSiLA's facilities are built upon a "Hands-on spirit," which brings together the culture of manufacturing and development know-how that we have built throughout the long history of real estate development. In addition to property planning to enhance operational efficiency, we have also introduced emergency power generators and other devices to help in disaster recovery and BCP. The facilities will be open to communities as temporary evacuation sites in the event of a disaster. For employees, lounges and unmanned convenience stores are available in the facilities to offer a comfortable work environment. SOSiLA is also demonstrating its commitment to achieving the SDGs and sustainable development of society, with a focus on climate change and other social challenges. Specific efforts are being made in order to achieve a high rating in the Comprehensive Assessment System for Built Environment Efficiency (CASBEE) and to install solar panels to increase usage of green power.
At SOSiLA, digital technology helps upgrade the work environment within the facilities. We also promote digital transformation (DX) of logistics for customers by showcasing a wide range of cutting-edge equipment and systems that facilitate product storage, automated mobility, and labor-saving.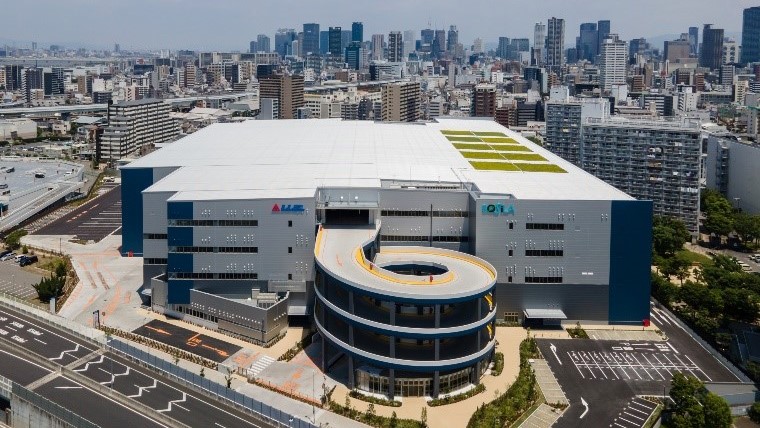 Unique Synergy of an Integrated Trading Company, Integrated Developer, and Financial Business
Sumitomo Corporation's real estate business dates back a century, when its predecessor, The Osaka North Harbour Company Limited, was founded. Our logistics facilities business, creating SOSiLA, is regarded as the fourth pillar of our real estate business, following office buildings, housing, and retail facilities. Our extensive know-how in the real estate business accumulated over many years is fully applied to our logistics facilities business.
It should also be noted that our logistics facilities business fully takes advantage of our integrated corporate strength as an integrated trading and business investment company. For example, we are able to harness our sales network developed in our other businesses to directly approach a variety of companies to solicit tenants. We can also systematically identify the flow of goods and services by drawing on our experience in Sumisho Global Logistics (a member of the Sumitomo Corporation Group) as well as in business-to-consumer (BtoC) businesses including SUMMIT and Jupiter Shop Channel.
In December 2019, SOSiLA Logistics REIT, Inc. was listed on the Tokyo Stock Exchange Real Estate Investment Trust Market as a J-REIT. Formed through Sumitomo Corporation's sponsorship, it positions the SOSiLA series as its focus investment outlet. Also, Sumitomo Mitsui Finance and Leasing Company, a member of the Sumitomo Corporation Group, has a finance function for logistics equipment, which is difficult to invest in terms of versitility from a real estate perspective.
We will continue to drive the business forward by leveraging our unique synergy consisting of an integrated trading company, integrated developer, and financial business.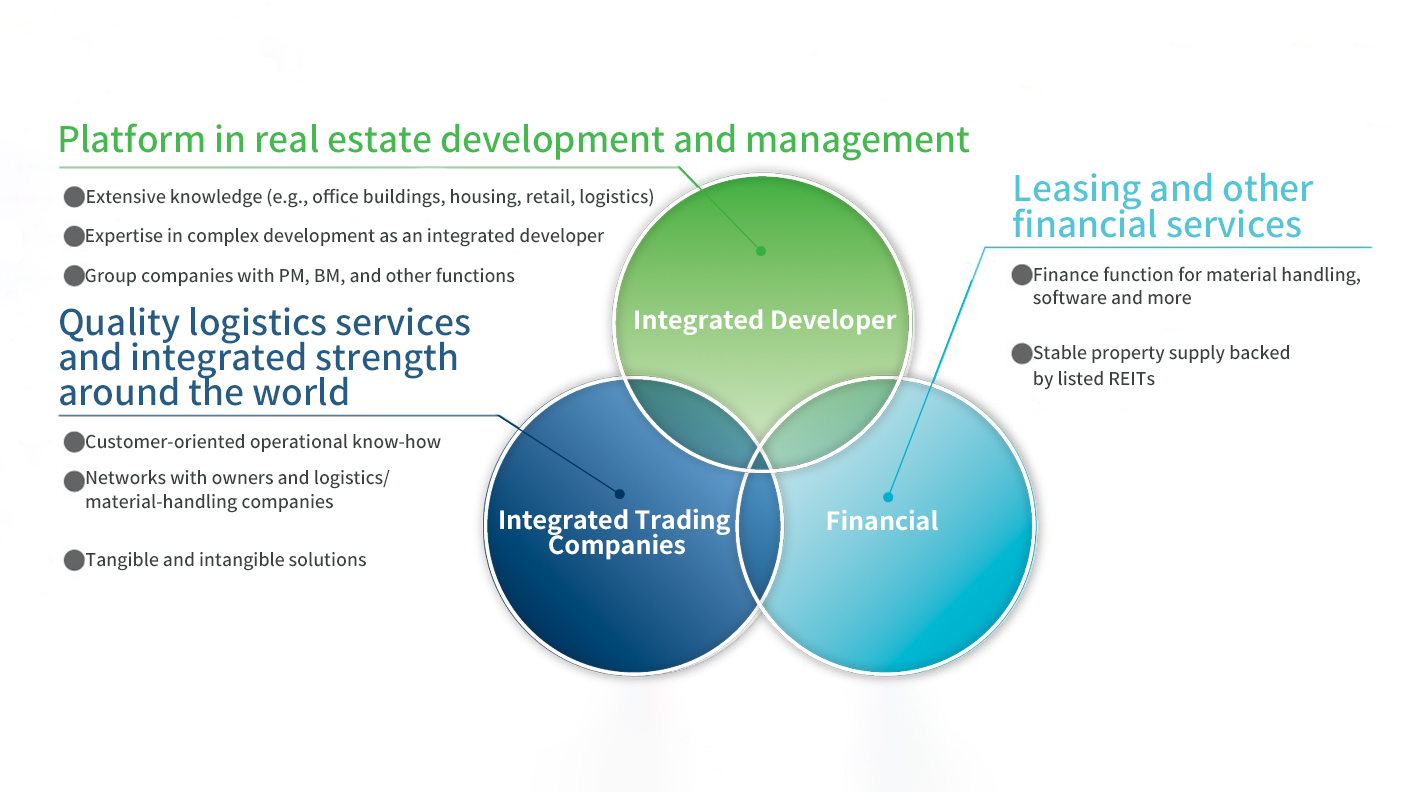 Fostering Logistics Facilities Business to Become a Stronger Pillar
New SOSiLA facilities are currently under development mainly in and near metropolises such as Tokyo and Osaka. We are also looking to develop more on the outskirts of other major cities such as Nagoya, Sendai, Fukuoka, and Sapporo. Based on data acquired in the course of operating our facilities, we are working to further advance automation and energy-saving.
The mission upheld by Sumitomo Corporation for its logistics facilities business is to create a new Logistics Aspect through logistics facilities connecting people and society. We will continue taking on challenges to develop our logistics facilities business into a stronger pillar.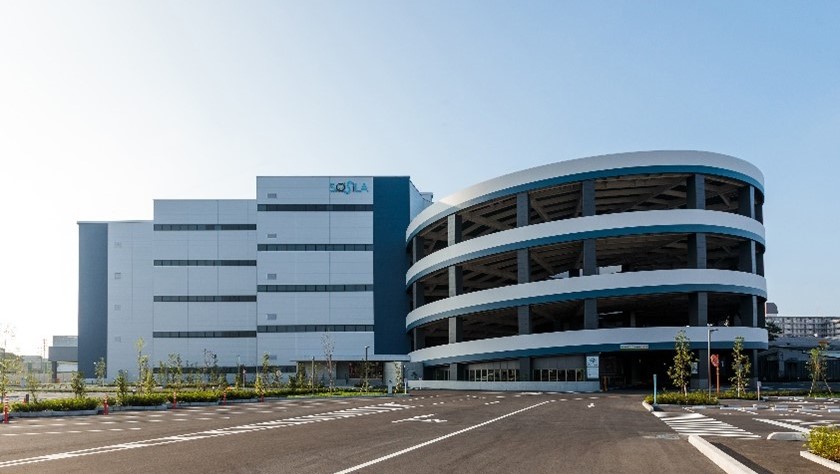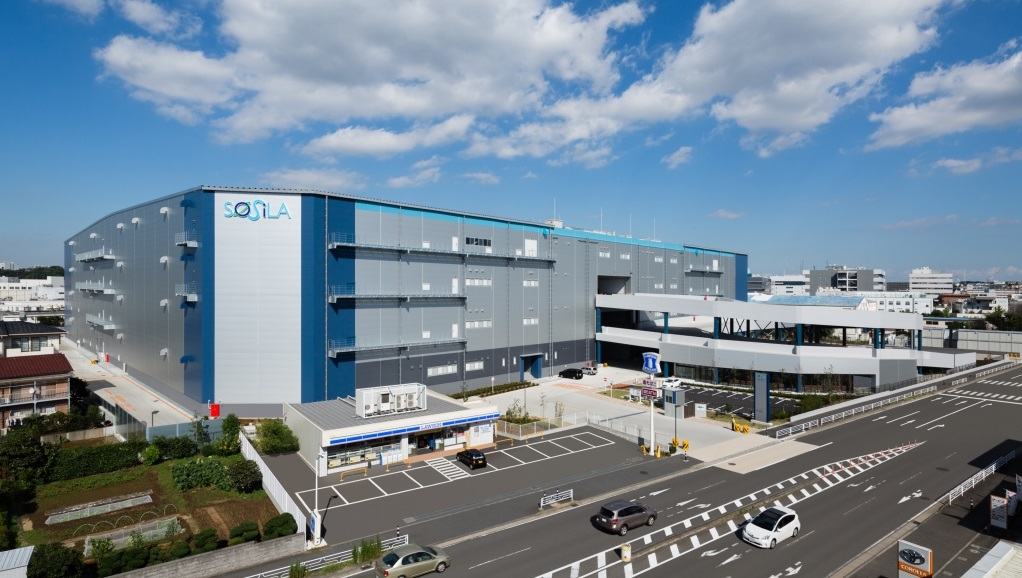 Keyword
Living Related & Real Estate Business
Japan
Real Estate