Dec. 21, 2015
Sumitomo Corporation

Tanjung Jati B coal-fired power plant Unit 5 & 6 Expansion Project (2,000MW)
Sumitomo Corporation (Head Office: Chuo-ku, Tokyo; President and CEO: Kuniharu Nakamura), jointly with the Kansai Electric Power Co., Inc. (hereinafter "Kansai") and PT United Tractors Tbk (hereinafter "UT") who is an affiliate company of the Indonesian largest conglomerate Astra Group, has come to an agreement to develop Tanjung Jati B coal-fired power plant Unit 5 & 6 Expansion Project (hereinafter the "Project") and signed the power purchase agreement with PT. PLN (Persero), an Indonesian state electricity company, today.

The Project, which is BOT (Build, Operate and Transfer) scheme, is to build 1,000MW x 2 units of ultra-supercritical power plant adjacent to the existing Unit 1 to 4 of which capacity is 2,640MW in total, located in Central Jawa, Indonesia, to operate and maintain the power plant and to supply electricity over a period of 25 years after commencement of commercial operation. The total project cost is expected 500 billion yen, mainly funded by project finance.

Sumitomo Corporation will fully utilize its experience of EPC business in the construction of this power plant and plan to adopt Japanese products in major component, thus the Project contributes "quality infrastructure investment" promoted by Government of Japan.

In Indonesia, Sumitomo Corporation has an extensive track record of both power generation business and EPC business of electric power infrastructure projects, including the Tanjung Jati B coal-fired power plant Unit 1 to 4 which is running stably as a base-load power plant supplying 11% of electricity in Jawa-Bali Grid system.

Indonesia is aiming to build additional electric power sources generating 35 GW by 2019 and this Project is also positioned as one of these power source plans. Through the Project, Sumitomo Corporation will furthermore enhance the presence in Indonesia as well as further expand its power infrastructure-related businesses on a global scale based on its long track record, thus contributing to their economic development through infrastructure improvement.
Reference 1
-Plant Location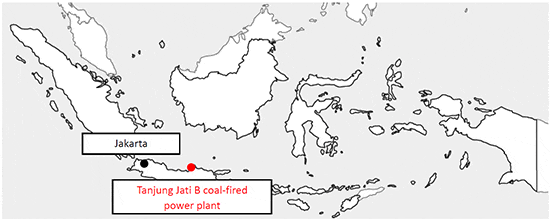 Reference 2
-Photo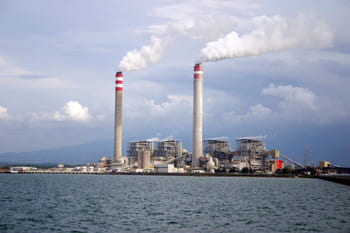 Reference 3
-Outline of PT United Tractors Tbk
Company Name
:
PT United Tractors Tbk
Location
:
Jl. Raya Bekasi Km.22, Jakarta 13910, Indonesia
Description of Business
:
Distributing heavy equipments, mining contracting
Shareholder Composition
:
PT Astra International Tbk 59.5%
Establishment
:
1972
Number of Employees
:
27,915