Apr. 26, 2017
Sumitomo Corporation
Sumitomo Corporation Participates in Water Concession Business in Brazil
Sumitomo Corporation (Head Office: Chuo-ku, Tokyo; President and CEO: Kuniharu Nakamura; hereafter "Sumitomo") announced today that it is investing alongside Brookfield Business Partners L.P. (*1) and institutional clients of Brookfield Asset Management (*2) in a 70% controlling stake in 26 project companies involved in water and sewerage services and industrial water treatment owned by Odebrecht Ambiental ("OA") (*3). OA is Brazil's largest private water distribution, collection and treatment company. Sumitomo`s investment amount is approximately US$250million, which represents a 14% stake in the 26 project companies.

In Brazil, only 83% of the population has access to utility water services, and only 50% can access sewerage services (reference: Brazil's National Sanitation Information System, 2015). At the same time, leakage-related loss from the water supply network is becoming a critical issue that requires urgent improvement. Currently, 90% of water and sewerage services are managed by local governments. However, the Brazilian government has adopted a policy to bring in more private companies through concessions (*4) to improve the situation.

OA currently provides water supply services, sewerage services and industrial water treatment for approximately 17 million people in 100 municipalities across 12 states in Brazil. Sumitomo, together with TSS Tokyo Water Co., Ltd. and Tokyo Metropolitan Sewerage Service Corporation (supervised organizations of the Tokyo Metropolitan Government), has conducted several on-site surveys and has identified opportunities to improve water and sewerage services in Brazil by introducing best practices of water and sewerage utilities in Japan along with advanced technologies developed by Japanese manufacturers. Together, these will contribute to water and sewerage coverage expansion and operational quality enhancement. Sumitomo plans to utilize the know-how and experience that it has accumulated through various water infrastructure projects, such as Sutton & East Surrey Water in England, in which Sumitomo has 50% stake, and a sewage treatment project in China, etc. In addition, Sumitomo will make available the expertise of several water and sewerage specialists for this project for its long-term operation.

One of Sumitomo's strategic policies is to build and invest in water infrastructure such as water supply systems and sewage treatment and water desalination facilities, thereby helping to improve living standards around the world. Sumitomo intends to continue its strategy to become a major player in water infrastructure, utilizing its integrated corporate strength to contribute to the provision of stable water supplies and solving global water issues.

Sumitomo is aiming at further deepening its involvement in this project and will realize its vision to draw on its know-how and experience to develop water infrastructure all over the world.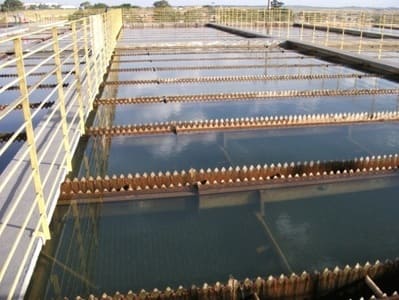 Water Treatment Plant in the State of São Paulo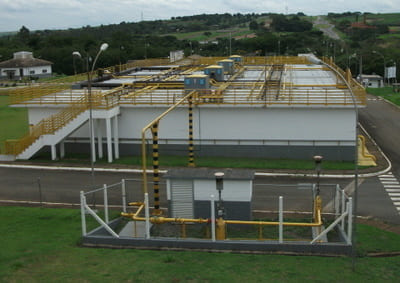 Sewage Treatment Plant in the State of São Paulo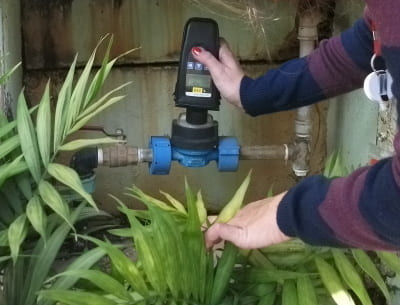 Japanese Leak Detector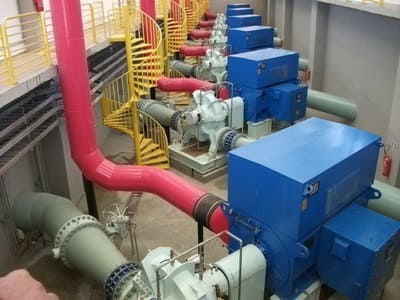 Conveying Pumps in the State of Minas Gerais
(*1)
https://bbu.brookfield.com/en
(*2)
https://bam.brookfield.com/en
(*3)
https://www.brkambiental.com.br/
(renamed BRK Ambiental in April 2017)
(*4)Concession Business: Partnerships between the public sector and mostly private companies, where the latter exclusively operate, maintain and carry out the development of infrastructure (ports, water distribution, parking garages, toll roads) or provide services of general economic interest (energy, water distribution and waste disposal), establishing a special purpose company to undertake the management.