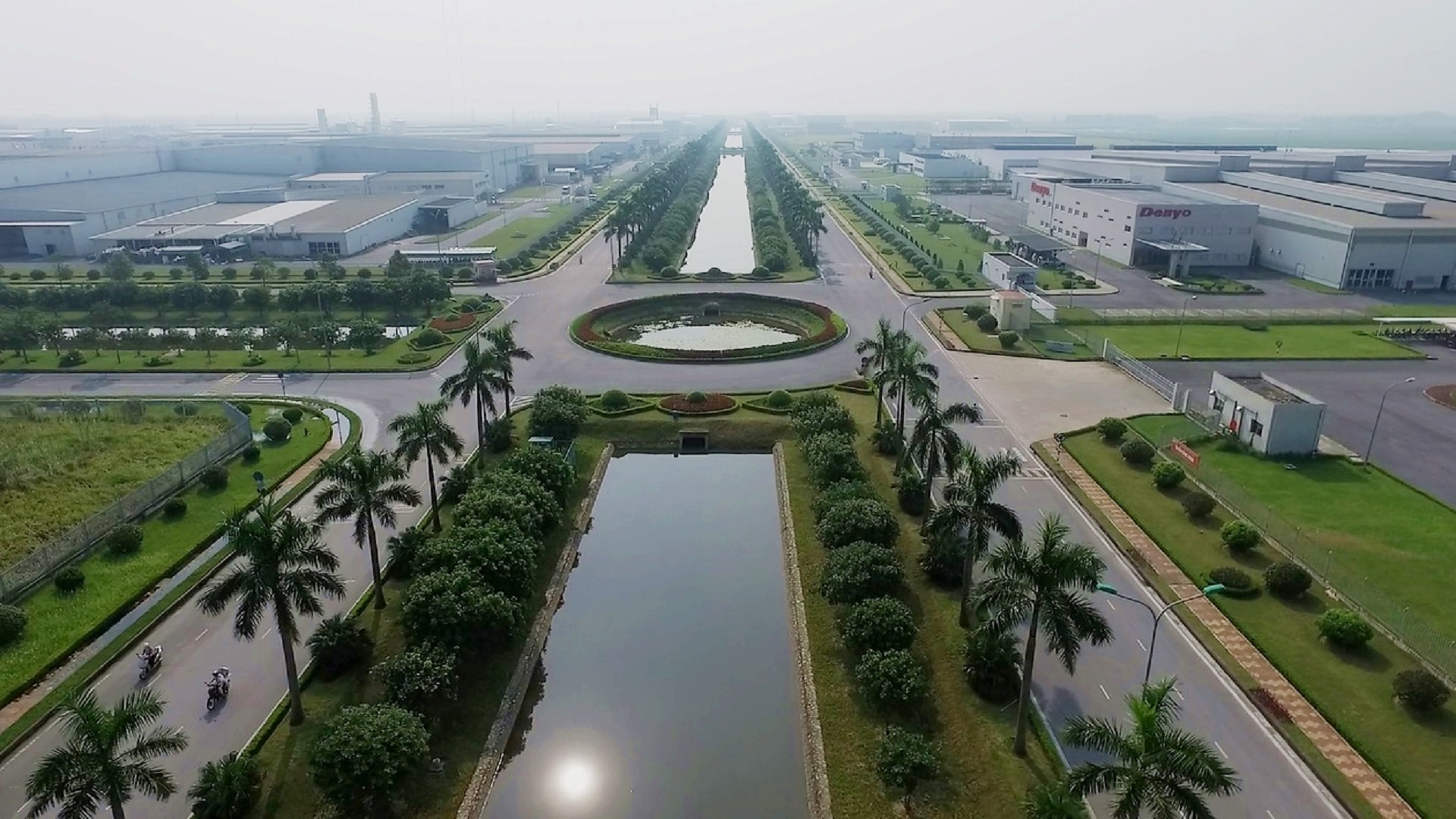 Global Cases
Providing manufacturing companies with integrated and continuing support through the industrial park business
Asia
Concluding a contract means commencing a relationship
As a result of the yen's sharp appreciation following the 1985 Plaza Accord among the G-5 nations, many Japanese companies began looking to set up operations overseas. Manufacturing companies require a broad range of functions to operate abroad, including infrastructure, logistics and materials procurement as well as sites for erecting factories and equipment for these factories. Sumitomo Corporation began developing and operating industrial parks offering such functions as early as the 1990s.
Prompting us to enter this business was the assistance we had provided customers in moving into local industrial parks in Thailand during the 1980s. Expectations at the time were that the shift overseas by manufacturing companies would pick up pace, and Sumitomo Corporation aimed to provide a full range of industrial park functions. Its first location was the East Jakarta Industrial Park in Indonesia. Sumitomo Corporation has since engaged in the development and operation of industrial parks in the Philippines, Vietnam, Myanmar, and other Southeast Asian countries, as well as in and around Chennai in southern India. Additionally, plans for developing an industrial park have been finalized in Bangladesh.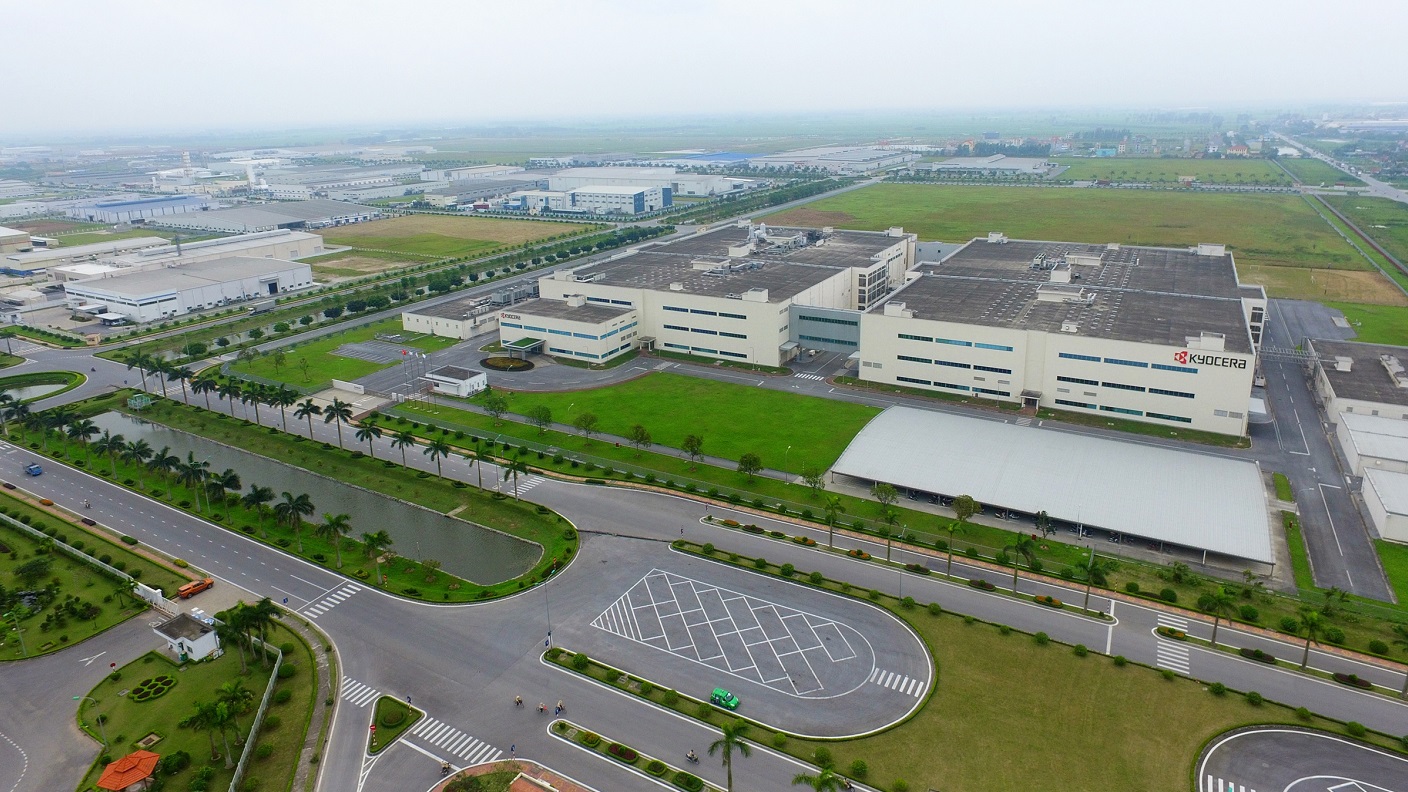 The key feature of Sumitomo Corporation's industrial park business is to offer one-stop service, from expropriation of local land to development, recruitment of tenants, park operation, and support for tenants. We not only develop industrial parks and locate tenants utilizing our nationwide sales network in Japan, but also supply electricity, water, and other infrastructure and otherwise supports tenants' overseas manufacturing operations. In supplying the materials needed by tenants for their manufacturing operations, this industrial park business makes full use of Sumitomo Corporation's integrated corporate strength as an integrated trading and business investment company, the only such company in Japan with a business division specializing in industrial park development, operation and sales, to provide integrated and continuing service. The special nature of this business is well expressed in the catchphrase "concluding a contract means commencing a relationship."
Developing a series of industrial parks across Asia
Sumitomo Corporation's industrial park business is on display at its grandest scale in Vietnam, where we have developed a new industrial park every ten years or so: Thang Long Industrial Park in 1997, Thang Long Industrial Park II in 2006, and Thang Long Industrial Park III in 2015. The number of Japanese manufacturers moving into Vietnam each year has accelerated over the past two decades, and these industrial parks have served as important foundations for their production activities.
Earlier efforts by Sumitomo Corporation include the East Jakarta Industrial Park started in Indonesia in 1990, and the First Philippine Industrial Park launched in 1996. A more recently opened industrial park in Myanmar's Thilawa Special Economic Zone (2014) is also operated by Sumitomo Corporation, as is ORIGINS by Mahindra World City, North Chennai in India (2015). In 2019, the company also finalized plans for developing an industrial park in Bangladesh. In addition, we provide sales agent services to industrial parks developed and operated by other companies in Indonesia, the Philippines, Thailand, Cambodia and Morocco.
Sumitomo Corporation's industrial park business is thus characterized by a diverse lineup of industrial parks in Asian countries having differing degrees of economic development and domestic legal structures, enabling companies to choose the most suitable industrial park in terms of production costs, manufacturing expenses, etc.
Making both Japanese companies and local residents happy
The needs of companies engaged in manufacturing overseas span an extremely wide range, and a major objective of this business is to marshal the integrated corporate strength of the Sumitomo Corporation Group in terms of logistics, materials supply, and other capabilities to meet the diverse needs of tenants better than ever. At the same time, Sumitomo Corporation is intent on expanding individual industrial parks and developing new ones in other countries/regions. Currently, 70% of the tenants in industrial parks run by Sumitomo Corporation are Japanese companies, but we are also considering to attract Western, Asian and other companies while continuing to satisfy the needs of Japanese clients.
One of the key roles played by integrated trading and business investment companies is that of "tying together" different things. The industrial park business is one that aims to tie together Japanese companies and Asian countries and to make both happy. If it works well, companies are able to manufacture their products in a comfortable and safe environment, while the local people working for them can accumulate wealth and improve their living standards. Furthermore, those products made there will be delivered to Japan and other countries around the world, where they will then enrich the people living there. Setting in motion such a cycle is the ultimate objective for this business.
Keyword
Infrastructure Business
Asia and Oceania
Environment