Mar. 26, 2018
Sumitomo Corporation
Thang Long Industrial Park III
Sumitomo Corporation concludes memorandum on overseas industrial park with Vinh Phuc Province (Vietnam)
Sumitomo Corporation (Head Office: Chuo-ku, Tokyo; Representative Director, President and Chief Executive Officer: Kuniharu Nakamura) and Thang Long Industrial Park III (hereinafter, "TLIP III"), which is being operated and developed by Sumitomo Corporation in Vietnam, have concluded a memorandum with the Vinh Phuc provincial government on establishing a "Vinh Phuc Japan Desk" to support the expansion of Japanese companies into Vietnam.
The Vinh Phuc Japan Desk will work with relevant ministries/agencies and other authorities to assist with investment applications and company establishment procedures and to encourage the authorization of supporting industries for Japanese companies considering investments in Vinh Phuc.
Established in 2015, TLIP III is the Sumitomo Corporation Group's third industrial park in Vietnam, and it is located in Vinh Phuc Province, a 50-minute drive (44 kilometers) north of central Hanoi. Up to 213 hectares are scheduled to be developed, with project costs expected to total more than 10 billion yen, and the site is due to open for business in 2018.
Improvements to northern Vietnam's infrastructure, including the September 2017 opening of an access road/bridge to Lach Huyen International Gateway Port (scheduled to open in 2018), are underpinning robust exports. With the area not only regarded as an appealing production base but also expected to become a leading consumer market in future, investment from overseas is on the rise.
Since opening the Thang Long Industrial Park in 1997, Sumitomo Corporation has provided a full range of support, helping out with applications for local authorizations/licenses and other administrative procedures as well as with subsequent operation and providing tenant companies with high-quality services. In 2016, it arranged through Thang Long Industrial Park II (hereinafter, "TLIP II") to set up a Hung Yen Japan Desk inside TLIP II with the provincial government of Hung Yen to serve as a liaison to Japanese companies considering expansion into Hung Yen. This Japan Desk has since been offering assistance to companies expanding into Hung Yen and has accumulated considerable know-how on meeting the needs of Japanese companies.
Sumitomo Corporation and Vinh Phuc Province will be coordinating and cooperating to boost further expansion into Vietnam by Japanese companies, thereby contributing to local job creation and industrial development.
■Profile of TLIP III
(1)
Primary contractor
:
Thang Long Industrial Park (Vinh Phuc) Corporation
(2)
Investment ratio
:
Sumitomo Corporation: 100%
(3)
Location
:
Vinh Phuc Province, Vietnam (44 kilometers north of central Hanoi)
(4)
Area to be developed
:
213 hectares (tentative)
(5)
Date established
:
November 17, 2015
<Reference>
■ Photo of TLIP III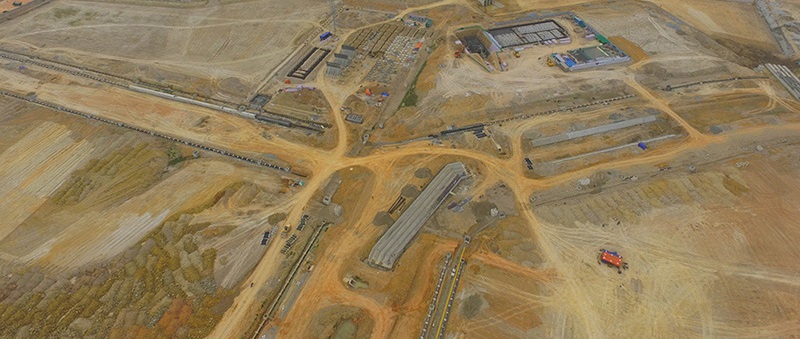 ■Sumitomo Corporation's Material Issues
Sumitomo Corporation Group positions "Six Material Issues to Achieve Sustainable Growth with Society" as an important factor in developing business strategies and in the decision-making process for individual businesses. Going forward, we will pursue sustainable growth by resolving these issues through our business activities. This Project especially contributes to "the Development of Local Communities and Industries" , "Establishing a Foundation for Comfortable and Enriching Lifestyles" and "Providing Diverse Accessibility".