Apr. 16, 2018
Sumitomo Corporation
Sumitomo Corporation Joins the Telemedicine Business
Invests 500 million yen in Integrity Healthcare
Sumitomo Corporation (Head Office: Chuo-ku, Tokyo; President and Chief Executive Officer: Masayuki Hyodo) has invested 500 million yen through a third-party allocation of newly issued shares in Integrity Healthcare Co., Ltd. (Head Office: Chuo-ku; Representative Director and Chairman: Shinsuke Muto; Representative Director and President: Ai Sonoda; hereinafter, "Integrity Healthcare"), which offers the YaDoc telemedicine system.
Telemedicine enable physicians to consult with patients via the Internet, convey information about treatment progress and provide prescriptions, and they are used in conjunction with face-to-face medical consultations. With telemedicine being particularly helpful for patients who need ongoing medical treatment, such as those with diabetes or high blood pressure, as well as for home-bound patients because they reduce the need for hospital visits, the Ministry of Health, Labour and Welfare has announced guidelines for telemedicine, for which insurance can be used as of April 2018, and telemedicine are expected to quickly become more common practice. Japan's aging society spends about 50 trillion yen per year for medical treatment and nursing expenses, a figure forecast to reach 80 trillion yen by 2025, and it is hoped that greater use of Telemedicine will promote public health and constrain medical expenditures.
YaDoc is a telemedicine system offered by Integrity Healthcare that provides an environment in which medical treatment more carefully tailored to a patient's needs can be continually provided by combining telemedicine with a physician and the accumulation of day-to-day data on the patient's physical condition. This latest procurement of funding will allow Integrity Healthcare to broaden the reach of YaDoc, enhance its disease management and other functions to improve utility and convenience, and bolster the support system for users nationwide. Integrity Healthcare will also be seeking to move into the corporate health management support business and expand its operations into Asia and other markets globally.
Sumitomo Corporation's investment in Integrity Healthcare will supply backing for wider access to telemedicine. Sumitomo Corporation is also seeking to step up its presence in the healthcare and home medical businesses, working in cooperation with such companies as Community Healthcare Coordination Platform, Inc., a firm in which Sumitomo Corporation invested in 2017 that promotes collaboration among medical care, nursing care, and livelihood support professionals, and eWeLL Co., Ltd., which operates the iBow operational support system for home-nursing providers. In view of the shift being made in Japan toward at-home medical treatment and nursing care, Sumitomo Corporation's efforts will help lay the foundations for many people to live healthy and independent lives.
■ Reference
① YaDoc Online Medical Consultation System
Featuring three functions—monitoring, online medical interviews and online medical consultations—
this telemedicine system aims to accumulate information difficult to gather
in ordinary medical consultations, to complement face-to-face medical consultations for patients who find it difficult to get to the hospital, and to functionally enhance and qualitatively improve the medical treatment
offered by personal physicians. Patients can also use smartphones or tablets to record information about their own medical treatment
and physical condition, respond to questions in online medical interviews, and engage in medical consultations by video chat.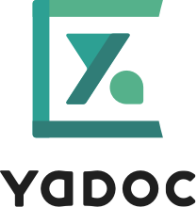 | | | |
| --- | --- | --- |
| Name of service | : | YaDoc Online Medical Consultation System |
| Start of provision | : | January 2018 |
| URL | : | https://www.yadoc.jp/ |
②Profile of Integrity Healthcare
Name of company
:
Integrity Healthcare Co., Ltd.
Established
:
October 2009
Representatives
:
Shinsuke Muto, Representative Director and Chairman
After gaining clinical experience in cardiovascular medicine at the University of Tokyo Hospital and the Mitsui Memorial Hospital,
he served the Imperial Household Agency as a court physician. Prior to founding Tetsuyu Medical Institute in 2010, he worked for McKinsey & Company.
In 2015 he founded Tetsuyu Healthcare Holdings Pte., Ltd., in Singapore. He is a clinical professor at the Faculty of Medicine,
Tokyo Medical and Dental University, and a Board Member of the Health and Global Policy Institute. A graduate (MD) of the University of Tokyo's
Faculty of Medicine, he received his Ph.D. from the University of Tokyo's Graduate School of Medicine, and also holds an Executive MBA from INSEAD.

Ai Sonoda, Representative Director and President
After working in medical business consulting, she became involved in the healthcare business while at the Business
Development Office of Recruit Co., Ltd., and in 2009 she established Integrity Healthcare Co., Ltd., at the same time participating in the establishment
of Tetsuyu Healthcare Holdings. She oversaw large-scale recovery projects following the Great East Japan Earthquake of 2011, and in 2015
she started a health-tech business that she still runs. She is an alumna of Tokyo Medical and Dental University's
Graduate School of Medical and Dental Sciences, and holds an MBA and an MMA.

Description of business
:
Provision of technology-based solutions to support medical consultations by physicians
URL
:
https://www.integrity-healthcare.co.jp/
<Reference data>
■Sumitomo Corporation's Material Issues
Sumitomo Corporation Group positions "Six Material Issues to Achieve Sustainable Growth with Society" as an important factor in developing business strategies and in the decision-making process for individual businesses. Going forward, we will pursue sustainable growth by resolving these issues through our business activities. This Project especially contributes to "Contributing to the Development of Local Communities and Industries" and "Establishing a Foundation for Comfortable and Enriching Lifestyles".