Jul. 17, 2019
Sumitomo Corporation
Tokyu Hotels Co., Ltd.

"Museum hotel" to open at former elementary school site in Kyoto's Higashiyama in summer of 2022
– Sumitomo Corporation and Tokyu Hotels conclude building lease option agreement –
Sumitomo Corporation (Head Office: Chiyoda-ku, Tokyo; Representative Director, President and Chief Executive Officer: Masayuki Hyodo) and Tokyu Hotels Co., Ltd. (Head Office: Shibuya-ku, Tokyo; President: Akihito Kobayashi; hereinafter "Tokyu Hotels") have agreed to open a concept-based "museum hotel" in Higashiyama-ku, Kyoto City. The Hotel is scheduled to start operations in the summer of 2022.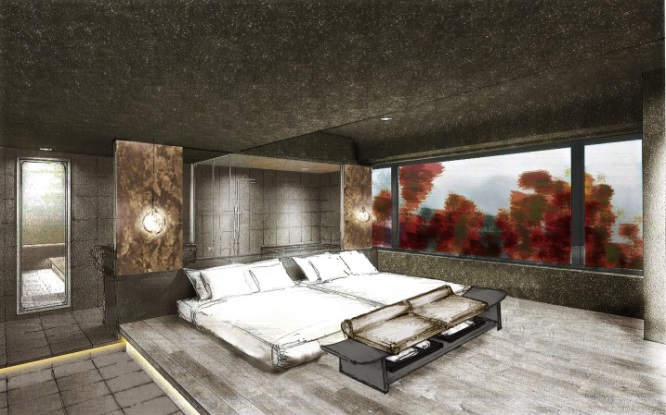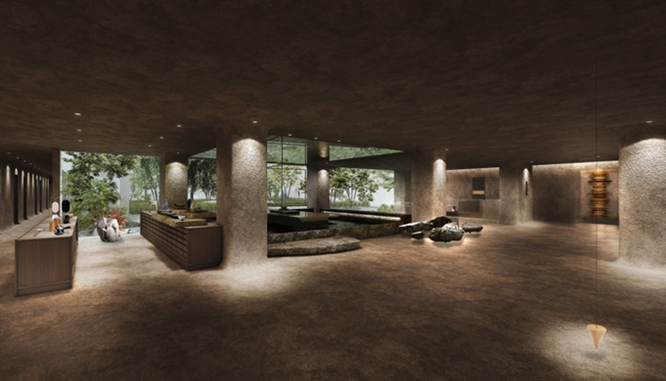 The Hotel will be located at the site of the former Kyoto Municipal Shirakawa Elementary School, which closed in 2011 with a history of over 100 years since its establishment under the old school system. Adjacent to the site are cultural facilities of Kyoto City, including the Heian Jingu Shrine, ROHM Theatre Kyoto and the National Museum of Modern Art, Kyoto. The neighborhood showcases the real-life Kyoto, where tourist draws of the popular destination are part of everyday life.

The Hotel will incorporate elements of Japanese architecture to make it blend in with the surrounding scenery. Based on the museum hotel concept, it aims to be a hotel not just for lodging but also for enabling guests to get a feel for the traditions and culture of Kyoto. To this end, the Hotel will feature internal displays of traditional crafts and artworks to please the eye of hotel guests. It will also offer a range of opportunities for extraordinary experiences, including holding Japanese tea ceremonies at the Japanese Tea & Bar area and making an elaborate Japanese-style bath available for private use.

Nomura Co., Ltd. will be in charge of the design of the Hotel's interior. The firm will create a distinctive space that provides superb hotel stay experiences, with guest rooms that feature both Japanese aesthetics and modern functionality as well as a lobby with a courtyard and a stage for artworks.

In opening the Hotel, Sumitomo Corporation and Tokyu Hotels will collaborate for the first time in approximately 20 years since their joint development of Yokohama Bay Hotel Tokyu (Nishi-ku, Yokohama City, Kanagawa Prefecture; name of the hotel at the opening in 1997: Pan Pacific Hotel Yokohama). The Hotel is a public-private partnership project, in which the property is leased from Kyoto City. The development will be promoted with the input of the Kyoto municipal government and local residents, and aims at creating a more lively and attractive neighborhood to help revitalize the local economy. Inheriting the long-cherished traditions and culture of Kyoto, the Hotel aspires to be an endearing symbol of the community.

In addition to this project, Sumitomo Corporation is engaged in urban redevelopment involving hotel development in a project to revitalize the area in front of the east exit of Utsunomiya Station in partnership with Utsunomiya City. (The hotel is scheduled to open in the summer of 2022.) Going forward, Sumitomo Corporation will focus on urban redevelopment projects in major cities across Japan.

Tokyu Hotels will open Osaka Excel Hotel Tokyu, Japan's first hotel constructed as part of the main gate of a temple, in November 2019. It will also open Yokohama Tokyu REI Hotel and Fujisan Mishima Tokyu Hotel in 2020. Furthermore, the company is planning hotels in new styles that will embody unique themes for each region.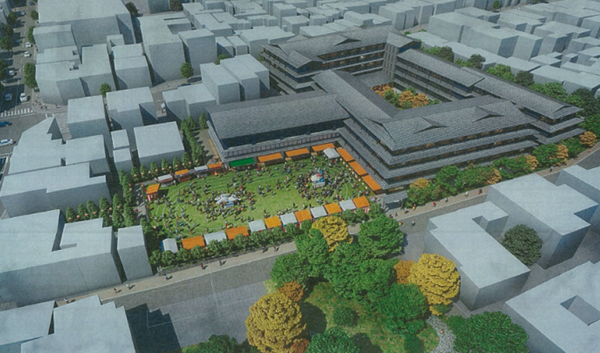 [Outline of the Hotel]
■ Location
175-2 (and other lot numbers), Ebisu-cho, 3-chome, Higashiiru, Shirakawa, Sanjo-Dori, Higashiyama-ku, Kyoto City
Four-minute walk from Higashiyama Station, Kyoto Municipal Subway Tozai Line

■ Facilities
Guest rooms (Approx. 170)
Front desk, lobby, restaurants, fitness room, bath facilities, gallery and others

[Interior designer]
Sachio Suzaka
Group Leader, Group 3, Design 3, Supervisory Department 1, Creative Department, Nomura Co., Ltd.

Concept of space design: Shadow of light
The essence of Kyoto will be highlighted by making the hotel space subdued as a shadow and shedding light on a variety of activities taking place in the space. While many hotels in Kyoto provide a flamboyant space intended for tourist experiences, the new hotel will be a completely unique space where visitors can get a sense of the everyday life of local people and the essence of "truth, goodness and beauty," or a modest yet authentic space where time passes differently.
<Reference>
■ Hotel development projects undertaken by Sumitomo Corporation
| | | |
| --- | --- | --- |
| Name | Location | No. of rooms |
| Yokohama Bay Hotel Tokyu | Minato Mirai, Nishi-ku, Yokohama City,Kanagawa | 480 |
| La'gent Hotel Osaka Bay | Konohana-ku, Osaka City, Osaka | 129 |
| Dormy Inn Osaka Tanimachi | Chuo-ku, Osaka City, Osaka | 305 |
| Dormy Inn Kawasaki | Kawasaki City, Kanagawa | 383 |
■Sumitomo Corporation's Material Issues
Sumitomo Corporation Group positions "Six Material Issues to Achieve Sustainable Growth with Society" as an important factor in developing business strategies and in the decision-making process for individual businesses. Going forward, we will pursue sustainable growth by resolving these issues through our business activities. This project especially contributes to "the Development of Local Communities and Industries" and "Establishing a Foundation for Comfortable and Enriching Lifestyles".