Dec. 23, 2019
Sumitomo Corporation
Nishiawakura Village
DATAFLUCT, inc.
Start of Pilot Experiment to Develop Forest Management Tool for Forest Owners
Sumitomo Corporation (Head Office: Chiyoda-ku, Tokyo; Representative Director, President and Chief Executive Officer: Masayuki Hyodo), Nishiawakura Village (Village Office: Nishiawakura Village, Aida-gun, Okayama Prefecture; Mayor: Hideki Aoki) and DATAFLUCT, inc. (Head Office: Chiyoda-ku, Tokyo; Representative Director: Hayato Kumemura) have started a pilot experiment to develop a forest management tool for forest owners.

With forests occupying about 70% of its national land, Japan is a forest country. However, many forests are not properly managed; neglected mountains with insufficient thinning are becoming more likely to cause landslides or other disasters. In April 2019, the Forest Management Act, which allows municipalities to collectively manage ill-maintained private forests, was enforced. Other national initiatives, including the introduction of a forest environmental tax to secure financial resources for the reduction of greenhouse gas emissions and the prevention of disasters, have also commenced.

In the pilot experiment, a forest management application will be developed for forest owners, who lack appropriate data about the forests they own, to provide them with accurate digital information, including forest area, wood volume and annual CO2 absorption. The project will also develop a mechanism in which forest owners can consult experts about forest asset management and succession and verify the use and issues of the application. The verification will be conducted in the village of Nishiawakura, an "SDGs future city" that is aggressively working on forest administration. The forest management application will be developed by DATAFLUCT, a company authorized as a JAXA venture by the Japan Aerospace Exploration Agency. Application prototype development is scheduled to be completed by the end of February 2020, and forest owners in Nishiawakura will be provided with the application starting March 2020.

Through the pilot experiment, Sumitomo Corporation will provide an environment in which forest owners can use their forest assets, develop new business using digital data on forests, and step up efforts to develop a sustainable society in harmony with the global environment. The project has been selected as an excellent idea for new business under the "intrapreneurship" program, named the "0→1 (Zero One) Challenge 2018," and won the Excellent Award under the Forestry Agency's next-generation sustainability project co-creation program, Sustainable Forest Action.

The village of Nishiawakura has been aggressively carrying out initiatives to transform unused local resources into value by using airborne laser surveys and other latest technologies, with the goal of improving the value of forests as local natural capital, based on three key phrases: high-quality countryside, vision of a century-old forest, and heart industry. In recognition of its efforts to create small yet realistic employment and economy for sustainability of the local community through the collaboration of forest owners, forestry entities and local ventures, the village was selected as an SDGs future city in July 2019.

DATAFLUCT, a business developer with a mission to address social issues using data and science, quickly establishes multiple SaaS business through partnerships beyond industrial and business boundaries and creates, from buried data, new business value that has a significant impact on society, the economy and technology. In 2019 DATAFLUCT was authorized as a JAXA venture (a venture company established with JAXA employee investment to do business using JAXA's intellectual property or knowledge obtained through operations at JAXA.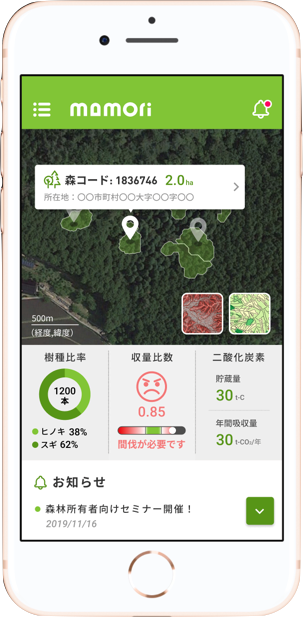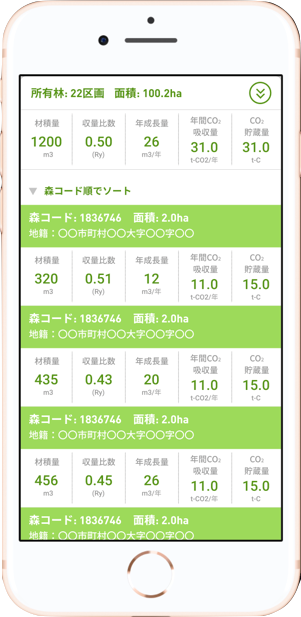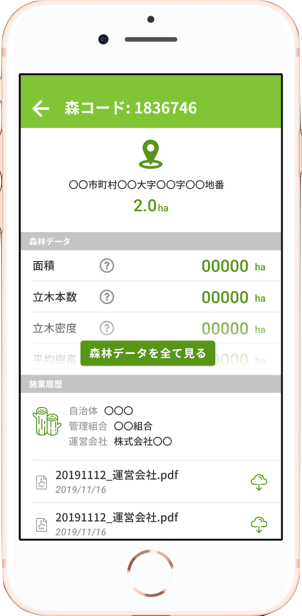 ■Sumitomo Corporation's Material Issues
Sumitomo Corporation Group positions "Six Material Issues to Achieve Sustainable Growth with Society" as an important factor in developing business strategies and in the decision-making process for individual businesses. Going forward, we will pursue sustainable growth by resolving these issues through our business activities. This project especially contributes to "Achieving Harmony with the Global Environment", "Contributes to the Development of Local Communities and Industries" and "Establishing a Foundation for Comfortable and Enriching Lifestyles".